She is spearheading the cause of better sanitation in a remote village of Khanapur in Karnataka. Determined to change the mindset of people, Prema Timmanagoudar, a gram panchayat leader, has led to the constructed 173 toilets in just 24 working days.
We have often seen actor Vidya Balan on television screens, hoardings, and newspapers, promoting the cause of a 'toilet in every home'. But there is a lady in Karnataka who has turned that message into a reality for close to 173 families in Khanapur village.
Prema Timmanagoudar battled all kinds of odds, including resistance and sometimes resentment from the villagers whose betterment she had in mind. She is the newly elected chairperson of the gram panchayat for three villages in Karnataka. When she took over in July this year, only ten percent of the households in Khanapur had toilets.
But in the end, she settled for nothing but the goal that she had set out to achieve – a toilet in every single house of the Khanapur village within a month.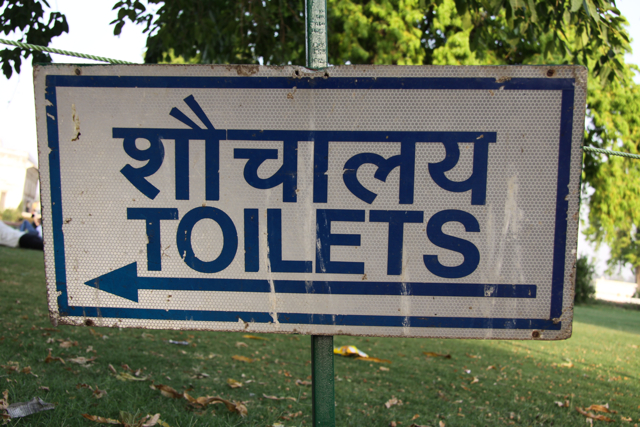 "Lack of toilets is a big problem. I'd been wanting to set this right much before I even contested the elections," she told DNA India.
The first step was to raise nearly Rs. 4 lakh for the construction of these toilets. This money would be reimbursed by the government only after the completion of the project, and hence it was a huge task. But the process of convincing people to allow building a toilet in their private space and making them overcome the dread of the resultant odour, was an even bigger challenge for her. People were just too used to defecating in the open, to understand the importance of her efforts.
When that was done, 60-year-old Prema ensured that every villager was helping in the construction process. This also included women who had to provide food for the labourers. About 30-50 youngsters worked alongside the construction workers. "For every one labourer, we deputed three villagers to speed up the work. For example, it would have taken 2-3 hours to unload and carry all the construction material to the site. Thanks to the village youth, the time was reduced to 45 minutes," she said.
Subsequently, her efforts paid off and in a record time of 24 working days, 173 toilets were constructed in the village.
According to the 2011 Census, 53.1% of Indian households did not have any access to toilets. Last year, the Prime Minister underlined the ambition of a toilet for all by 2019, as a part of the Nirmal Bharat Abhiyaan. But a majority of villages are still not able to reap its benefits.
The country needs more leaders like Timmanagoudar, to ensure that the scheme reaches the grassroots.
Like this story? Or have something to share? Write to us: contact@thebetterindia.com, or connect with us on Facebook and Twitter (@thebetterindia).