For 1.25 crore Indians who stammer, going out to school or work or to interact socially is a challenge. Stammering is often met with mocking and discrimination and can lead to depression. The Indian Stammering Association (TISA) is helping change the situation for people who suffer from this poorly understood and rarely discussed affliction.
Abhishek Mathur from Mumbai dreaded his first day of school, college and even job. He would try not to talk too much and was soon labeled an introvert.
The fact was that he loved talking, making new friends, sharing stories. But just the mere thought of introducing himself and making words come out of his mouth was a challenge. The reason behind his hesitation was that he stammered.
There are hundreds and thousands of people like Abhishek who lose their confidence because they stammer. Stammering (or stuttering) is apparent in about 1 percent of all people; in India that is more than 1.25 crore people.
But one organization, The Indian Stammering Association (TISA), is making sure people who stammer (PWS) face less challenges and learn to help each other.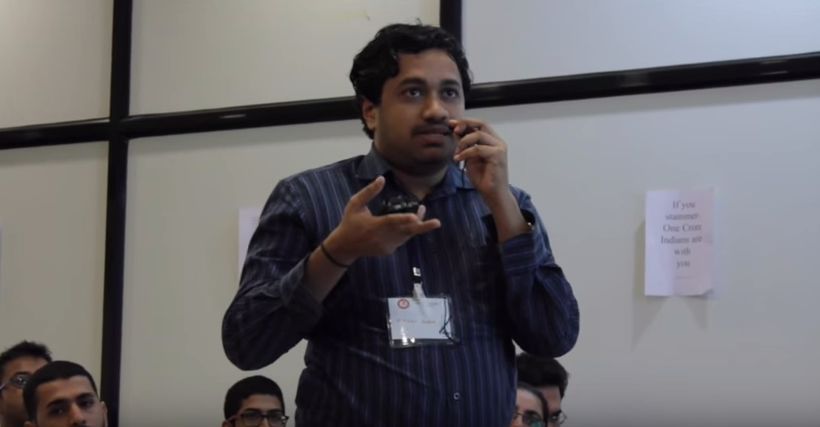 Founded in 2008 by Dr. Sachin Srivastava, TISA's purpose is to provide an unbiased platform for people who stammer.
"It is a group of people who stammer. We do not have any experts or doctors and it is all about sharing experiences, communicating with each other and just supporting one another in the common issue that we all face," says Dhruv Gupta from TISA.
In order to spread the message that "Stammering is OK," TISA provides a year-long intervention for PWS. The programme starts with creating Self Help Groups (SHGs) where PWS come together and accept their way of speaking differently. Once the acceptance is there, the journey ahead becomes easier.
SHGs organize weekly meetings of all the members; they are encouraged to communicate with each other and are even given material like videos and books to spread awareness regarding stammering in India. Every group has a coordinator who takes care of the meeting.
In Mumbai, the TISA members meet at their Ghatkopar centre every weekend. The meeting is followed by a set of activities to engage the participants — they learn acceptance, gain confidence and are taught to communicate freely.
"Many people ask if there is a cure for stammering. For 70 percent of PWS there is no cure. It will not go away and they will just have to make peace with it. This does not mean they stop talking and lose their confidence. The idea is to make communication smooth and find ways to communicate properly," says Dhruv, who also stammers.
Dhruv's life took a positive turn when he joined TISA. Once a shy boy, he opened up and found that stammering was not a big a deal at all if he did not let it bother him. "When I saw 80 more people stammering in one room, my hesitation went away. I came to terms with my condition and now it does not even matter anymore," he says.
In addition to providing a platform to PWS to come together, TISA also organises various events and campaigns to raise awareness about the issue. The TISA team organizes an annual conference that aims at promoting a culture of guidance and support among PWS.
"We also make sure that every SHG does not have more than 10-12 members. In this way we can create a close and comfortable environment for PWS," says Dhruv. Many people who have participated in workshops by TISA have gone on to start their own SHGs.
TISA has come up with a self-help manual that combines the modern approach to stammering with eastern concepts of self-acceptance.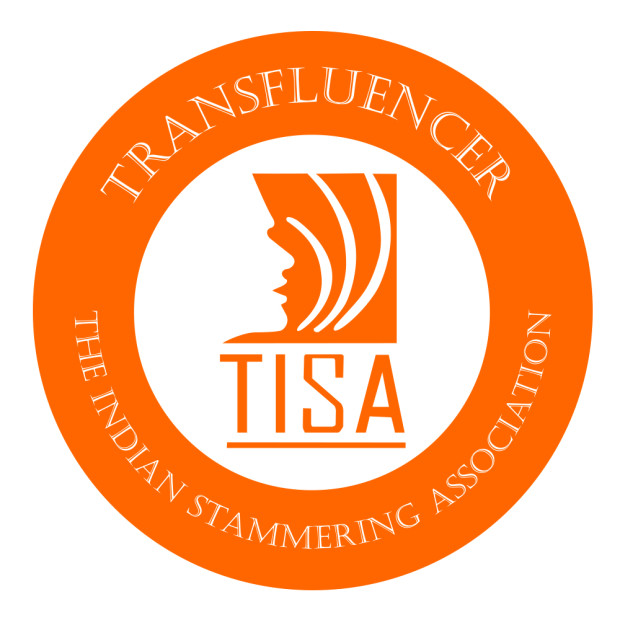 TISA has introduced various breathing techniques based on Pranayama for relaxation and to enable speech driven by belly breathing. Apart from breathing exercises, techniques adopted from the books of Peter Reitzes, founder of StutterTalk, are also used.
TISA does not just focus on PWS but also their families. They provide resource material to parents in Hindi and English, to inform them about how to deal with children who stammer and how to enhance their confidence.
"There is no therapy as such that can 'cure' stammering. But chances of recovery are very high in children. Hence, parents can use this manual before psychological changes take deep root in a child's personality," Dhruv says.
In the past 7 years, TISA has held 4 National Conferences, over 30 communication workshops, and has many SHGs around the country that meet at least once a week for 2-3 hours.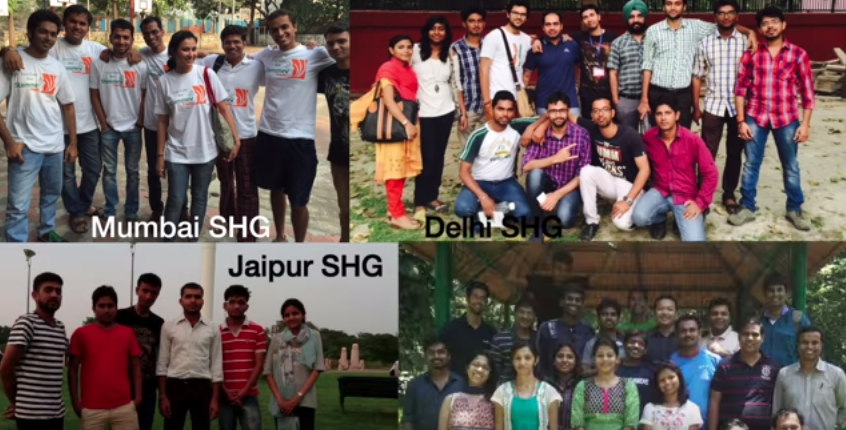 TISA has a blog, a private Facebook group that has grown from 200 to almost 2000 members in just a year, and many Whatsapp groups.
To take their initiatives one step further, TISA also filed a public interest writ petition against the director and producers of the film Golmaal 3 for portraying PWS as objects of ridicule and promoting bullying against PWS.
"It isn't easy to bring PWS together and get them to accept their problem. They are often shy and embarrassed to accept it. But we have been breaking that wall and a lot more people are opening up," says Dhruv.
Prasannajit is one such person who started stammering as a child — he actually acquired it by mimicking one of his aunts. Though it was very mild till he was in Class 10, his stammering became more evident when he joined college. Gradually, Prasannajit went into depression.
"I avoided many activities like the fresher's welcome in my first year of college. Friends thought I was an introvert, girls thought I was too proud of my grades, family members thought I was adamant, others thought I was nervous. But no one knew how helpless I was," says Prasannajit.
Prasannajit's life changed for good when he came across TISA and started following its blogs. He referred to TISA's self-help manual and finally accepted his condition. This acceptance made his life easier. He now talks freely about his condition, gives presentations in class, and even manages to control his stammering a little.
There are lakhs of people like Prasannajit who have managed to accept their condition and become more confident — this is what TISA has done for them. The main positive push that PWS get from TISA is the realisation that "I am not the only one."
TISA now wants to train speech language pathologists and improve therapeutic centres in public hospitals in the country.
Dhruv has started an online fundraising campaign to support 1.25 crore PWS. You can contribute to the cause here. The funds will be used to organise events, provide materials to PWS and conduct workshops.
To know more about their work, check out their website.
Like this story? Or have something to share? Write to us: contact@thebetterindia.com, or connect with us on Facebook and Twitter (@thebetterindia).
We at The Better India want to showcase everything that is working in this country. By using the power of constructive journalism, we want to change India – one story at a time. If you read us, like us and want this positive movement to grow, then do consider supporting us via the following buttons.
Please read these FAQs before contributing.