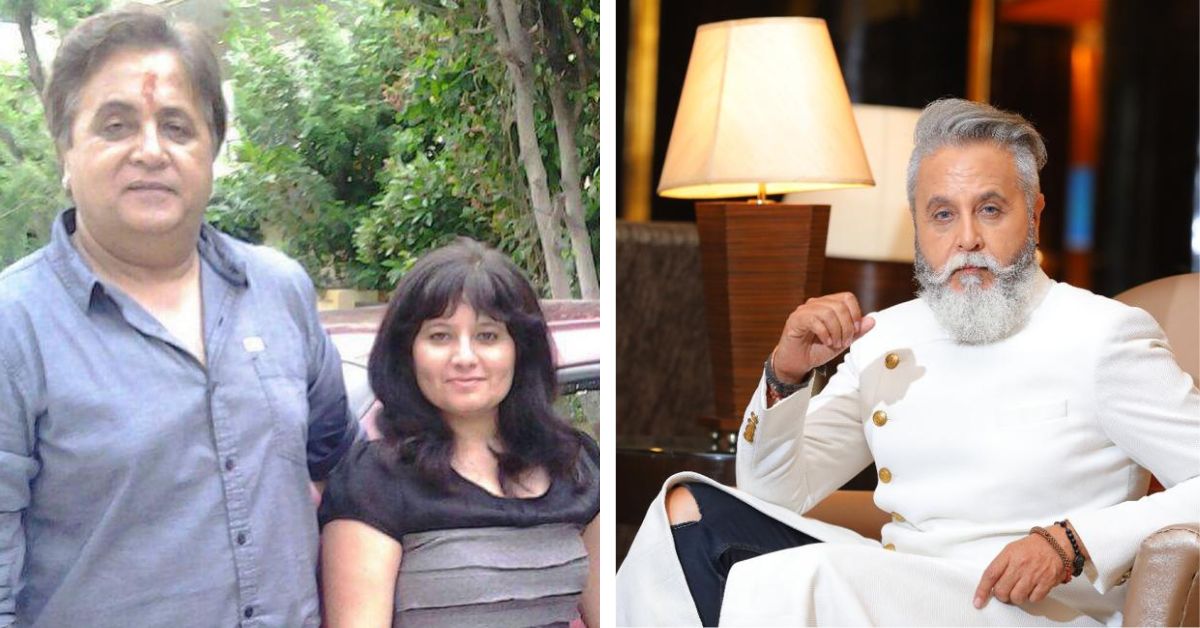 Today, Dinesh Mohan is an actor and model, a 'silver fox' as he calls himself. He narrates how starkly different things were back in 2012, when he weighed more than 125 kg and was battling depression and grief.
Trigger warning: This story contains mentions of eating disorders, depression, and anxiety
Navigating life's toughest battles can make anyone lose hope. But a conversation with 64-year-old Dinesh Mohan shows how there's always something to look forward to if you make your way through the fog.
After suffering from depression and eating disorders for the better half of his life, it was purely out of the love he had for his family that he decided to turn his life around.
"I had given up on life and myself. It was solely for my sister and brother-in-law that I decided to pull myself together," he recalls in conversation with The Better India. "The condition that I was in was affecting them and their relationship greatly, and I had to do it for them."
Today, Dinesh is an actor and model, a 'silver fox' as he calls himself. Through the course of our conversation, he narrates how starkly things were back in 2012, when he weighed more than 125 kg and was battling his debilitating mental health. 
A quiet and gradual slip
Born and raised in Rohtak, Haryana, Dinesh got his education in Hisar and Chandigarh before moving to Gurugram. "I was working as an English professor in Gurugram and decided to take a voluntary retirement in 2004," he shares.
The loss of a loved one in 2004, however, triggered a tidal wave of grief, and Dinesh slowly found himself slipping into depression. "I found it very hard to move forward with life and after my voluntary retirement, I did not do anything for a very long time. I started to develop a very negative outlook towards life in general," he says.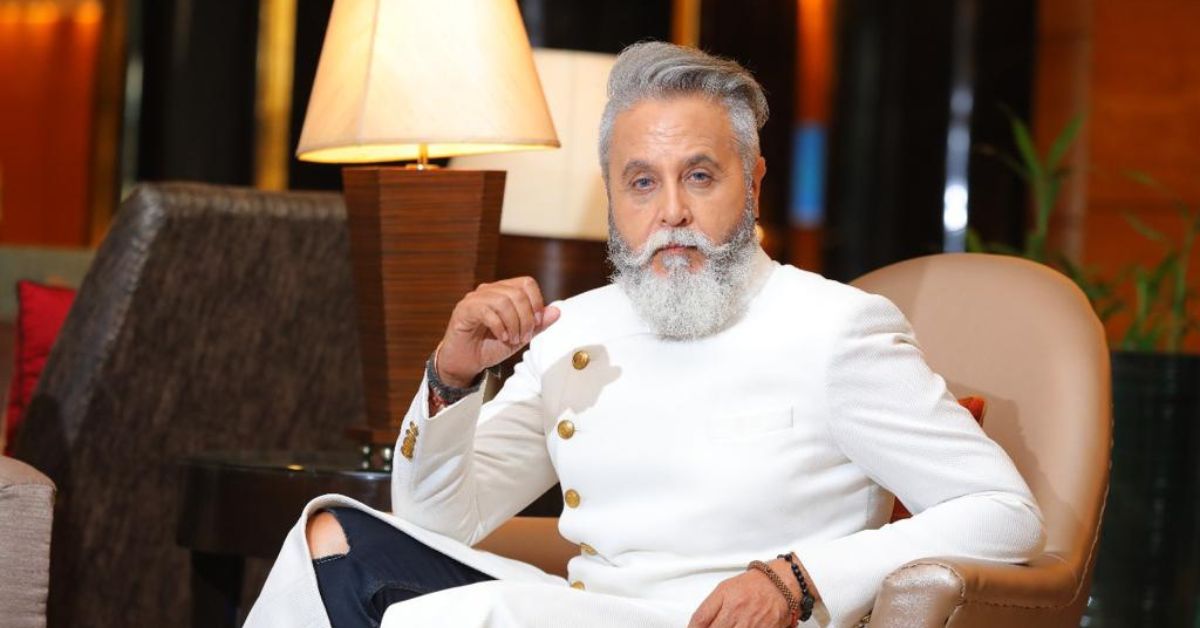 Dinesh was living with his newly married sister and brother-in-law at the time.
"It was a quiet and gradual slip into depression. I could feel the weight of life and its circumstances, and I could not bear it any longer. I decided to focus on my health," he says, adding that as things became worse, he began seeing a psychiatrist.
"I was diagnosed with depression and started to take medication. However, it did not really help, and my condition kept getting worse. I would be anxious many times and doing simple tasks became very difficult for me," he says.
Amid that sense of helplessness, he adds, food became a source of solace. This in turn led to weight gain. "Coming from a typical Punjabi family, food was always a source of joy for me. But during that time, my dependency on it started to increase. The problem was that it was the wrong kind of food that I was dependent on."
He continues, "I stopped going out or meeting people, and every time I felt depressed, I'd eat. I would stuff myself with food and then voluntarily throw up. The cycle kept going on and on," shares Dinesh.
"Slowly, the weight started to pile up, it went from 60 to 70, then it crossed a 100," he recalls.
'I had to fight for them'
"There is always one part of you that keeps on fighting. It's a little voice that keeps telling you what is wrong and what needs to be done. This part of my personality was always resisting, right from the beginning," he says. "But it was very hard for me to fight back. All I would do was cry and look for pity and sympathy." 
Dinesh could see how his sister and the people who loved him suffered and wanted to get better.
"I did want to get better, but I could not see how. I thought if I could take more medicine, I'll be better sooner. I started to take bigger doses of the medication prescribed by the psychiatrist. I was desperate," he says.
In 2009, due to an overdose of medications, Dinesh lost motor control of his legs and was bedridden for almost one and a half years. "It was yet another jolt to my already challenging life. Things only got worse for that one-and-a-half year. I sank deeper into depression."
He continues, "It was the suffering of my sister and his husband that made me even sadder. I would not say that there was one life-changing event which made me want to change my life around. It was gradual — I would see my sister suffering every day and that was what made me choose life again."
In 2012, Dinesh finally chose to give himself another chance.
"I stopped any kind of medication altogether. I decided to push myself harder and get better on my own. I took the help of a physiotherapist and started to regain strength. It took months of hard work, only to get back up on my feet." he explains. "It was by taking small steps. I tried to be more mobile by taking small steps, like walking inside the house and then taking a walk outside," he adds.
After learning to walk again, Dinesh met with a dietician and a fitness trainer to get in shape.
"It was very hard, but I could see the change in me. With the planned diet, I was eating healthy and started to shed weight. The change in my body astonished me and the people around me," he says.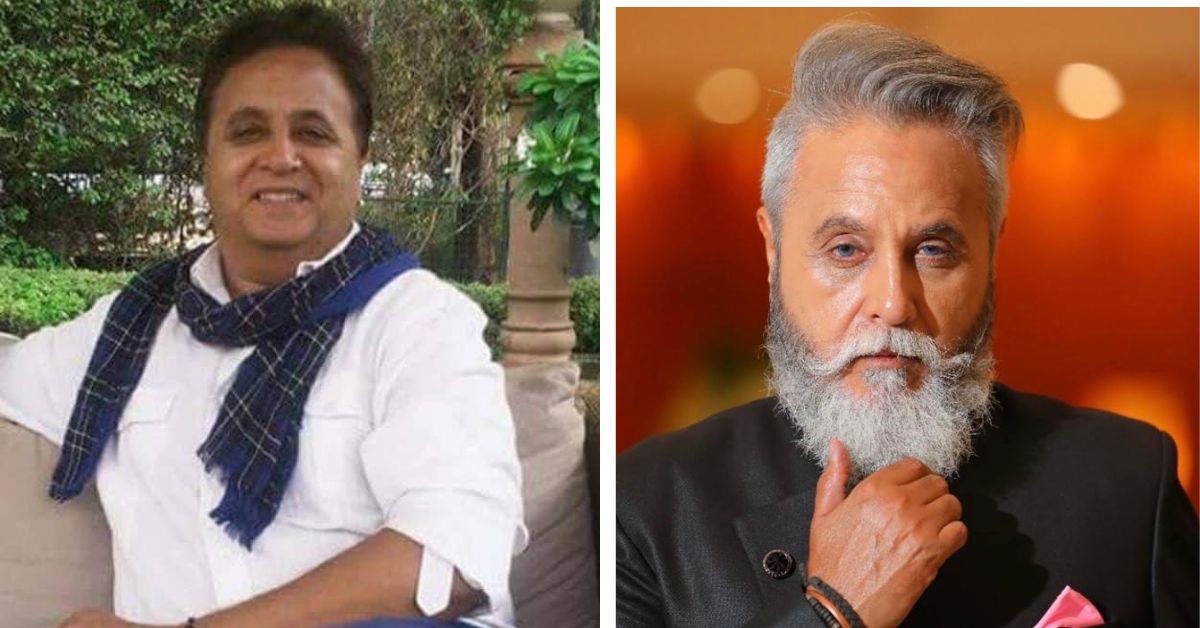 "Our society has a peculiar outlook towards people and their bodies. When I was sick and suffering but had a big body, people never questioned if I was ill. The moment I started to lose weight, people started to ask 'Are you unwell?'"
One day at a time
With months of hard work, Dinesh was able to lose over 50 kg. "When I lost so much weight and got back into shape, people around me started asking me to try on modelling. I was shocked at such a request. I had never thought of it in my life," he says.
But after some encouragement, he decided to meet up with a Delhi studio in 2016.
"When I was entering the studio, I was very nervous. I was in my 60s and had been out of work for so long. But I thought to myself that I have suffered enough. It was not a question of life and death, and I have been through much worse. I have seen so much misery that a small thing like this should not scare me," he says.
That first shoot turned out to be such a success that offers came pouring in thereafter.
"Younger models would come and ask for advice thinking that I might be a senior in the profession, but the truth was that I was the most junior," he says, adding that from there, he began working more on his fashion sense and social media presence.
"I have been quite active on Instagram and people love to watch my work. I have amassed a generous amount of followers," he says.
In 2018, Dinesh walked the ramp for Amazon Fashion Week, and in 2019, he got an audition for Salman Khan's movie Bharat.
Reflecting on his journey, he says, "I never would have thought I would be a model. I was a humble professor, but life has always had different plans for me. My sister and her husband wanted to travel the world, but it was I who held them back. I couldn't bear that thought. Today, the three of us travel together to different places and enjoy life," he says, adding that he has now learned to take one day at a time, and advises others to do the same.
For anyone struggling with thoughts of suicide or self-harm, you can visit this site for a list of helplines to call.
(Edited by Divya Sethu)
We bring stories straight from the heart of India, to inspire millions and create a wave of impact. Our positive movement is growing bigger everyday, and we would love for you to join it.
Please contribute whatever you can, every little penny helps our team in bringing you more stories that support dreams and spread hope.