Happiness for Mark D'Souza lies in the smiles and blessings of the 40 people who he serves daily with his free tiffin service. A resident of I.C. Colony in Borivali, Mumbai, Mark has been delivering free food to senior citizens in his locality for the past three years. This is his story.
Happiness for Mark D'Souza lies in the smiles and blessings of the 40 people who he serves daily with his free tiffin service. A resident of I.C. Colony in Borivali, Mumbai, Mark has been delivering free food to senior citizens in his locality for the past three years. This is his story.
Delma is an 85-year-old retired school teacher. She lives in Borivali, Mumbai, and does not have anyone at home to cook or take care of her wellbeing. However, every afternoon, with a broad smile and lots of blessings, Delma welcomes Mark who is almost like a son to her. Mark D'Souza comes to her place each day to deliver a delicious meal. A meal that is especially cooked keeping the health and tastes of senior citizens in mind.
Delma is one of the many people in Borivali's I.C. Colony whose blessings mean the world to 57-year-old Mark. Every day, for the past three years, he has been providing free meals to around 40 senior citizens in the locality. And all he asks for in return is trust and prayers. He has never taken a single penny from any of these people and does not plan to do so in the future as well.
"I do not have my parents anymore. My mother-in-law stays with us and we take care of her. One fine day, I was just sitting in my office when the thought struck me that there must be so many senior citizens living alone in the country. How do they arrange for well prepared food for themselves?" says Mark, who lives with his wife, son and daughter-in-law in I.C. colony itself.
This thought stayed with Mark and the idea of starting a free tiffin service for the elderly began to develop in his mind. He discussed it with his wife, Yvonne D'Souza.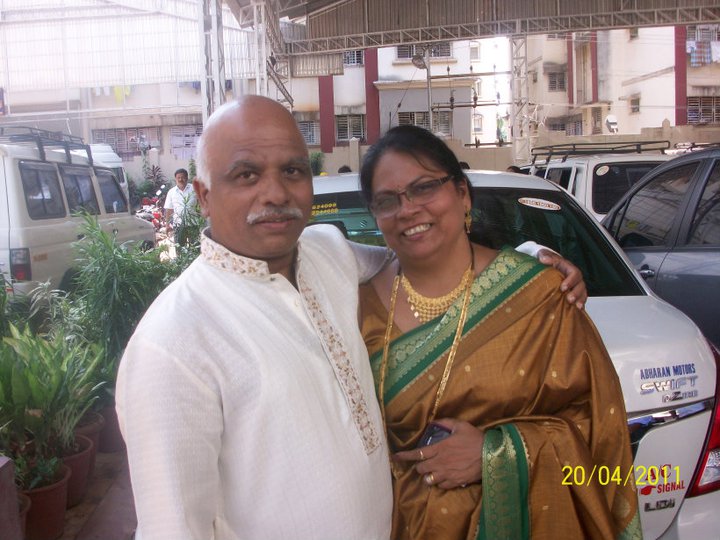 She immediately handed him the five thousand rupees she had with her at that time and said – "Mark it's a great idea. You should get started. " And from there it began. On 14th November, 2012, the day of Diwali, Mark started his tiffin service.
To begin with, he had to gather information about the elderly living in the area. For this, Yvonne , who is also the president of I.C. Women's Welfare Association, was of great help. The Association has 300 members from the colony and they informed Mark about the many senior citizens living in the area.
"These are people who are living alone, those who cannot cook food because of some kind of disability, and in some cases the families living there do not get along with or take care of the elderly parents well," says Mark.
Currently, 40 elderly people avail of the service. Mark delivers an average of 25-30 meals a day as some people don't want food on all days. He delivers the food personally. Every afternoon, from 12:45 to about 2:30 pm, he is seen driving from house to house, delivering the food.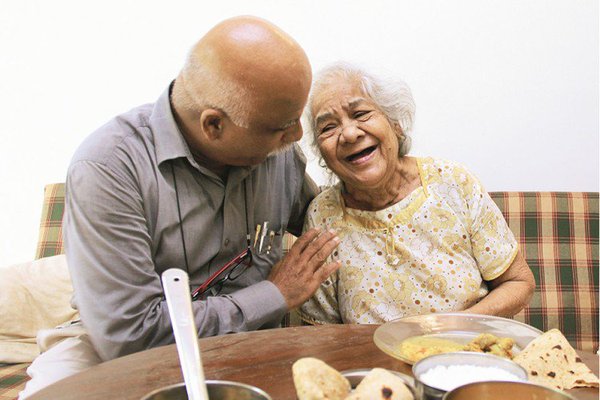 He has hired a cook to prepare the food and she charges Rs. 7000 per month. Mark purchases the required vegetables once every week, and the groceries once every 15 days. The quantity of the food ordered by most people is such that they can use it for dinner as well. Mark serves vegetarian food on weekdays and non-vegetarian, only for those who want it, on weekends. The tiffin has rice, chapatis, daal, and a vegetable. Weekend specialities include fruits, ice cream, chicken curry, biryani, and more.
Mark says that he does not need any financial help from others to continue this initiative. He owns an estate agency business. He is in his office from 8 am until 12 noon. After this, he is out till 3 pm delivering food. He comes back to the office and works till 7 pm. "I want to continue working. I am not thinking of retiring," he says. His family, which also includes a daughter and a son-in-law, help and support him in many ways.
Ask Mark what keeps him motivated on a daily basis, and he says enthusiastically: "It is all about inner satisfaction. When these people receive the tiffin, they always say – 'God bless you Mark!' It is such a sweet thing. They are all like my parents."
Giving back to the society does not end just here for the D'Souzas. Yvonne, who had been nurturing a childhood dream of building a comfortable home for senior citizens, has started an old age home now. Together, the couple bought a flat and set it up with five beds. The women who live in this facility pay only a minimal amount of money, with Yvonne taking care of their food, medicines and other major expenses. She has also hired a caretaker who stays full time at the home. The caretaker also helps Mark with his deliveries these days since the latter is experiencing some leg pain lately.
Next, Mark is thinking of setting up a place where he can take care of cancer patients who are in the last stages of the disease.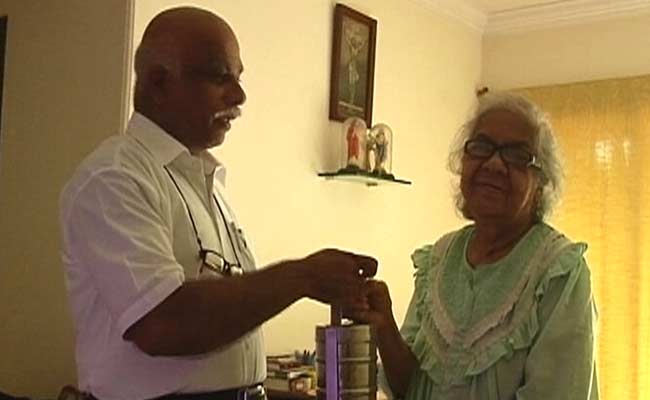 "Some elderly people are drained and exhausted from the disease during the last stage. I am thinking that if I get a place somewhere, I would like to build a home for such patients and take care of them."
Today, Delma is very happy with Mark's tiffin service. She gets food which is cooked with less oil and spices, exactly the way she prefers.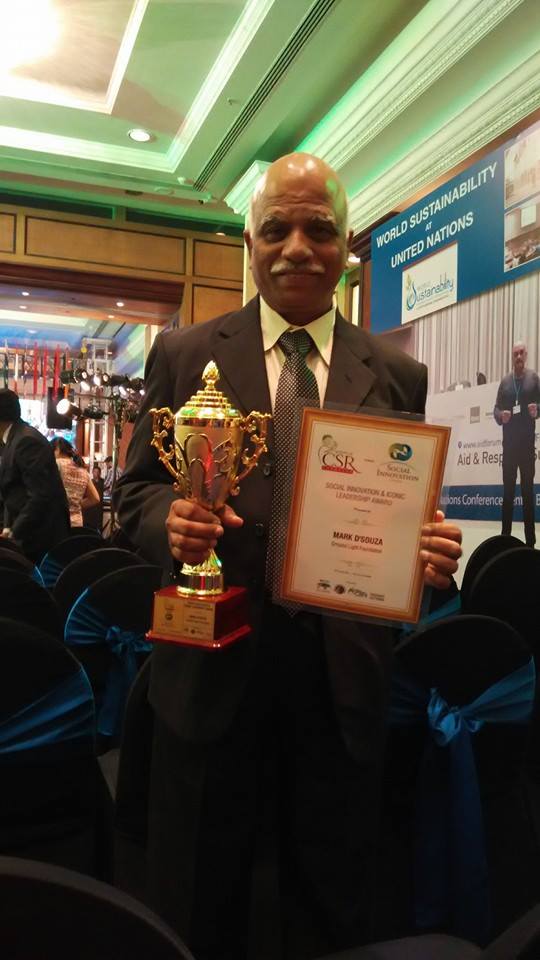 "A few months ago, Delma was unwell. She called me in the evening asking if I could get her some khichdi. I had to leave my office but I made sure she got her food," remembers Mark.
If more people want Mark's service, he will be happy to expand it to other places as well. For him, it is all about taking the initiative: "Once you take the initiative, everything falls in place," he concludes.
Like this story? Have something to share? Email: contact@thebetterindia.com, or join us on Facebook and Twitter (@thebetterindia). To get positive news on WhatsApp, just send 'Start' to 090 2900 3600 via WhatsApp.