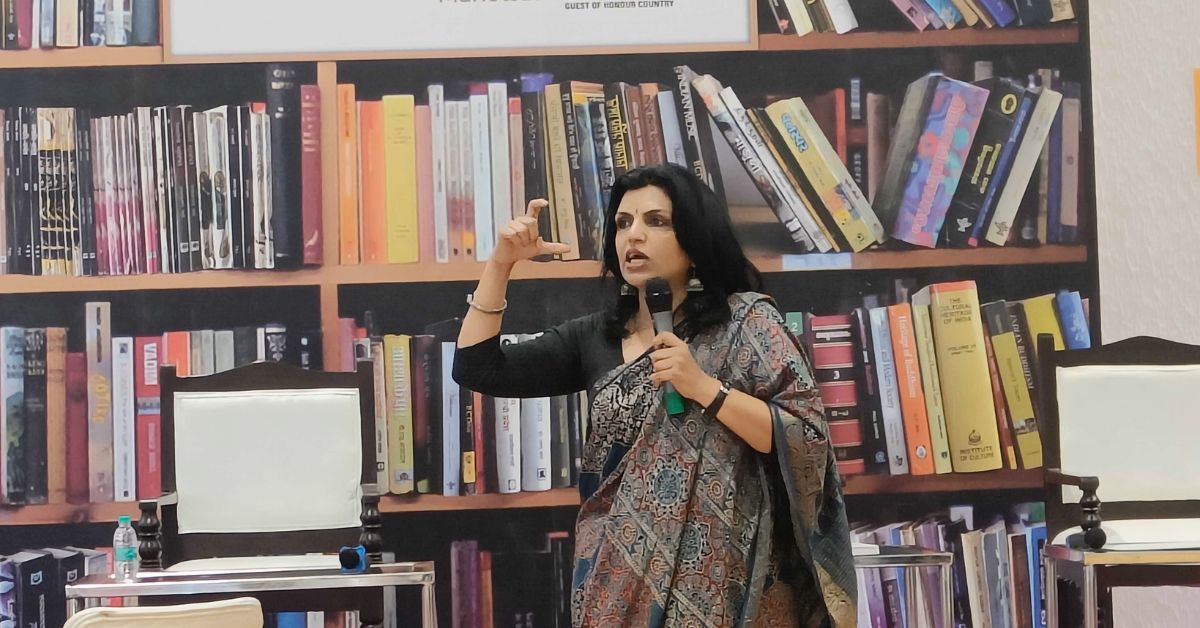 Neena Gupta's journey of supporting her child, who was diagnosed with Asperger's syndrome, led her to start the Margika Foundation to provide training and capacity-building to caregivers of children with autism and other neurodivergent disorders.
As a young PhD fellow, Neena Rao from Hyderabad had always envisioned her professional life to be in the impact sector. At the time, however, she never fathomed the difference she would go on to make in people's lives.
Following her return to India with her family in 2006 from a fulfilling stint in the United States, where she served as faculty at a University in Colorado, Neena says the desire to give back to the community continued to be her centric focus.
While in India, training, capacity building, heading projects in the climate sector, working with a think tank that specialised in water management and more, occupied the young mother's time. But just as she was settling into these myriad roles, she realised all wasn't well at home.
"My 12-year-old son started showing signs of needing extra attention. Visits to multiple doctors finally yielded a diagnosis. He had Asperger's syndrome."
What she would learn about the condition and the innovative ways that she would come up with to help her son are today the foundation stones of Margika — a network for training and capacity building of the special kids and their caregivers.
The foundation is empowering special kids to not just survive in this world but also thrive. It was born out of this mother's zeal to help kids who, like her son, were struggling with different neurodivergent disorders.
Understanding Aperger's Syndrome
The developmental disorder falls under the autism spectrum and is classified by symptoms — such as difficulty facing social situations, odd speech patterns, peculiar mannerisms, inability to understand nonverbal communication, and difficulty in managing emotions, among others.
With every individual, the symptoms vary. So, when Neena noticed that her son showed an ardent love for reading, she was thrilled and encouraged him to harness it. His intelligent questions and mature take on the world often amazed her.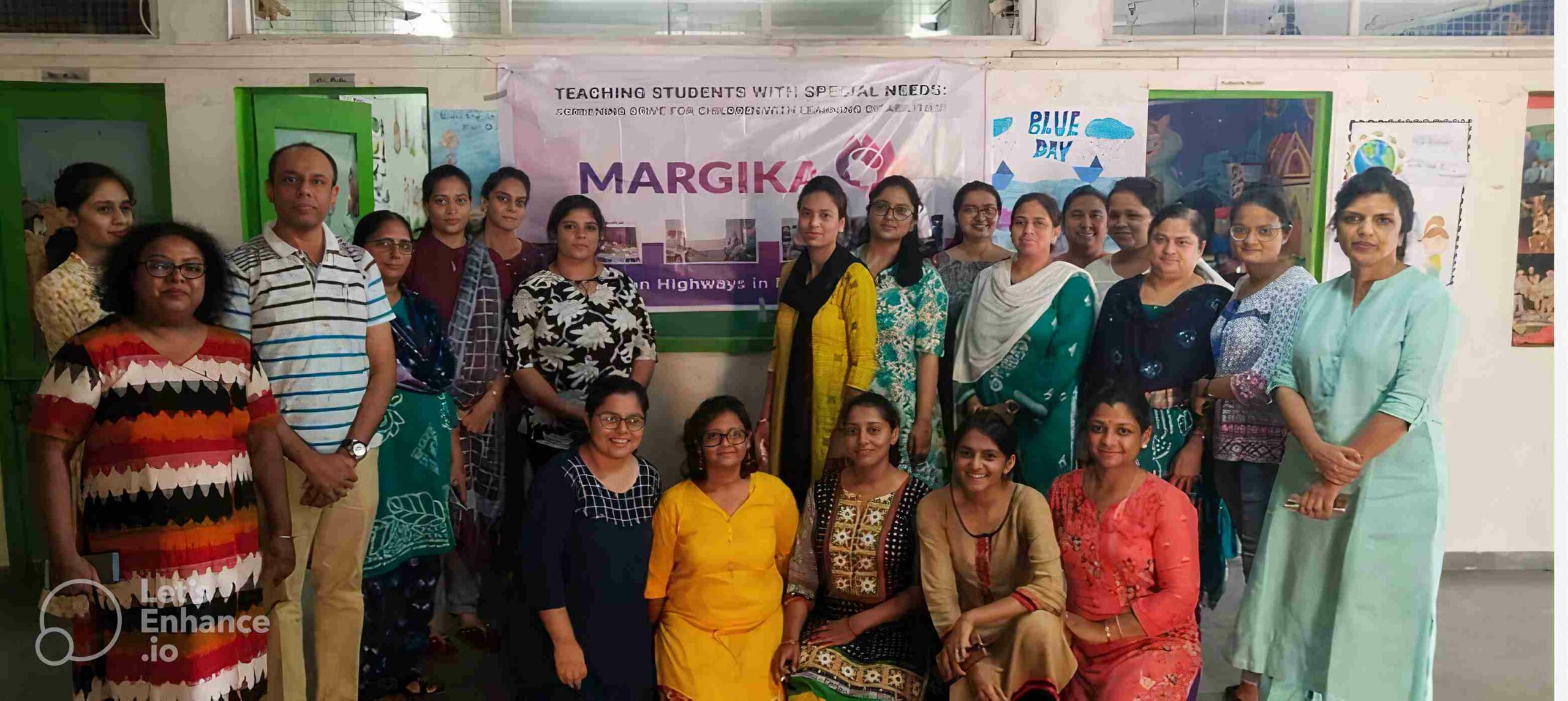 "At the age of five, he asked his grandmother, who was telling him stories from the Mahabharata, why violence was often used when disputes could be solved peacefully," recounts Neena. He would do okay at school, she kept telling herself. He would be fine if he continued to study well.
But, unfortunately, things did not work out as per plan. Harshvardhan was enrolled in a regular school in Hyderabad, but he found it very difficult to get along with the other kids.
"His attention kept digressing. The teachers would call me up with complaints as he'd often get into trouble for mischief. I thought a special school would do him more good and shifted him to one that he attended until Class 8."
However, inclusive education had come into the picture, so Harshvardhan was shifted back to a regular school. The complaints resumed. Neena recounts this period as one wrought with anxiety.
"We had to take him out from here and resort to homeschooling, but nothing was seeming to work well."
This was when the family decided it was best to return to the United States, where they would enrol Harshvardhan into a public school — a decision that Neena is grateful for taking. Through a multi-pronged approach followed at the school — therapies, sports activities, a focus on all-around curriculum development — he not only aced his Class 12 but went on to college.
While he made the family proud, Neena had found her calling.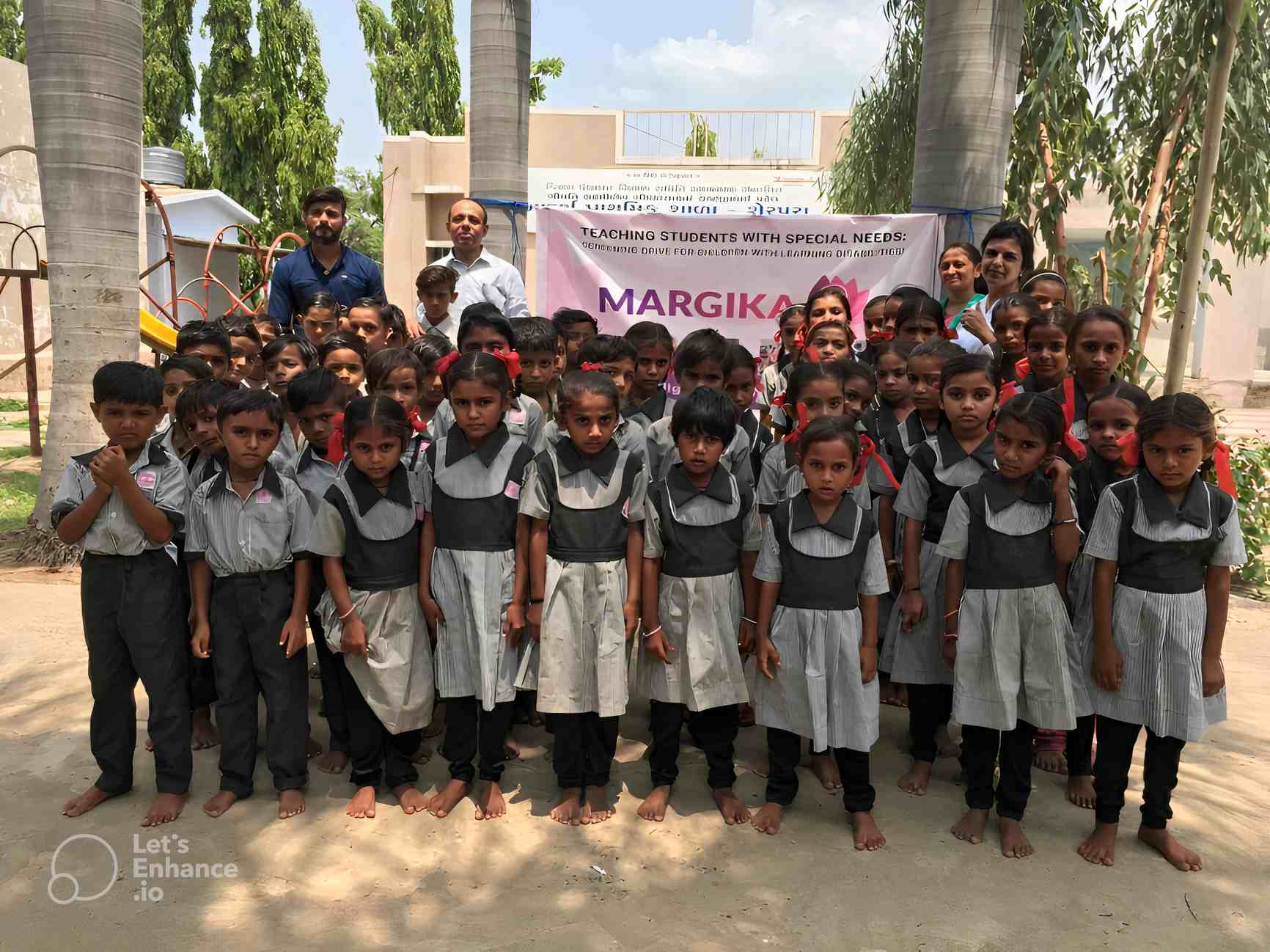 A mother's quest to create a safe network
The Margika Foundation started in 2017, is focused on integrating the Western approaches of academics into the Indian setting, thereby spreading awareness about child mental health care in India. Since its inception, the foundation's work has been concentrated in four states — Gujarat, Telangana, Maharashtra and Assam — where they conduct training and capacity-building programs.
Margika's primary aim, emphasises Neena, is to destigmatise the conversation around special children while providing training to their caregivers. Multiple events and drives are conducted by the foundation.
Of the many events they have organised, she says the most significant was during COVID, wherein over 8,000 families of children with special needs were aided through teleservices.
"The digital divide in India became apparent during COVID times when many who do not have access to laptops faced a challenge. We reached out to these families and provided them with mobiles whilst also training them in ways they could help these children cope academically during the pandemic."
Through their learning disability screening drive held in January 2020, Margika trained 60 special educators of the education department in Telangana to screen school-going children in two mandals. The screening was then administered in 20 schools of Rajendra Nagar mandal in Ranga Reddy district and 15 schools in Elkthurthi mandal in Warangal district.
"The rationale behind this screening intervention was that children with disabilities benefit from early intervention. There is no disputing the fact that timely detection and diagnosis can ensure they get the right care and attention," elaborates Neena.
In addition, Margika's community support meetings, webinars, and teleservice drives that are conducted through the four states ensure that parents and caregivers never feel alone, but instead, feel supported and understood throughout their individual journeys.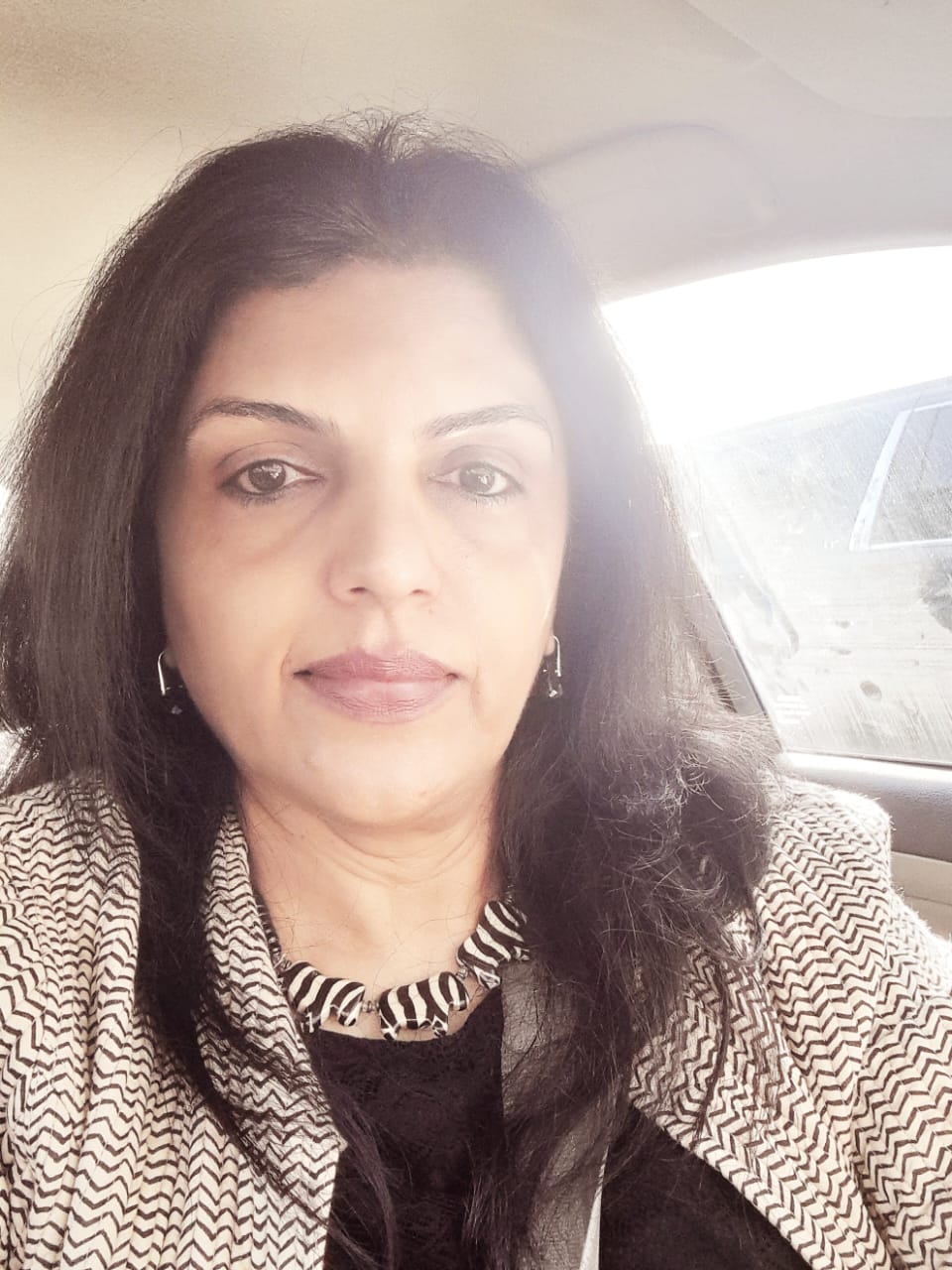 Making world-class help accessible
Tracing back our steps to the gap that Neena noticed in the Indian education system to cater to the needs of specially-abled children, she knew there needed to be some sort of diffusion of practices between how the West approaches neurodivergent children and how India does.
For this purpose, Margika collaborates with veteran organisations like the Center for Autism and Related Disabilities, the University of Florida, Gainesville Florida (a 25-year-old organisation that assists the autistic people of fourteen counties under its jurisdiction), National Autistic Society London (a 50-year old charity that assists around 1,00,000 people a year), and the British Indian Psychiatrists Association, UK.
Through these collaborations, Neena says that they attempt to gain a sense of how the West integrates holistic practices into their curriculums and also instil a sense of empathy towards people with autism.
Within India, Margika is closely associated with and draws knowledge and support from members of leading organisations like the National Institute of Mental Health and Neurosciences (NIMHANS) Bengaluru, the National Institute for the Mentally Handicapped (NIMH) Hyderabad, and the Indian Psychiatric Society.
Neena adds that while the wheels of the foundation are constantly churning to create awareness about autism spectrum disorders, she wanted these kids to feel seen, heard and included. Her book, 'Mindscapes: Canvas of Emotions in a Special World' features a treasure of art pieces and poems by these children.
"Along with every art piece, there is a story or a verse regarding the child's feeling about the work they have created or how they feel about that particular talent. The majority of these children are from rural government schools, and thus, belong to the most socially and economically disadvantaged group of society," shares Neena.
One of the caregivers, Mahohar Shetty, who has been a part of these workshops, says that he found it very useful. "Before I came for the workshop, I did not know much about inclusive education. I had a broad idea about it, but after the session, I was able to differentiate between integration and inclusive education, which I believe will help me in understanding the needs of special children."
He adds, "Problems such as autism, various types of disabilities, etc are common in many children, and yet can be easily neglected. I am looking forward to knowing how I can deal with these children in a classroom session in the next few training sessions."
Meanwhile, Neena looks back on the years and her work in this domain. She says that while these were fulfilling, there are miles to go before these children feel free from judgement, are respected and celebrated for being themselves, and are able to successfully let the world hear their stories.
Edited by Pranita Bhat
We bring stories straight from the heart of India, to inspire millions and create a wave of impact. Our positive movement is growing bigger everyday, and we would love for you to join it.
Please contribute whatever you can, every little penny helps our team in bringing you more stories that support dreams and spread hope.
Tell Us More