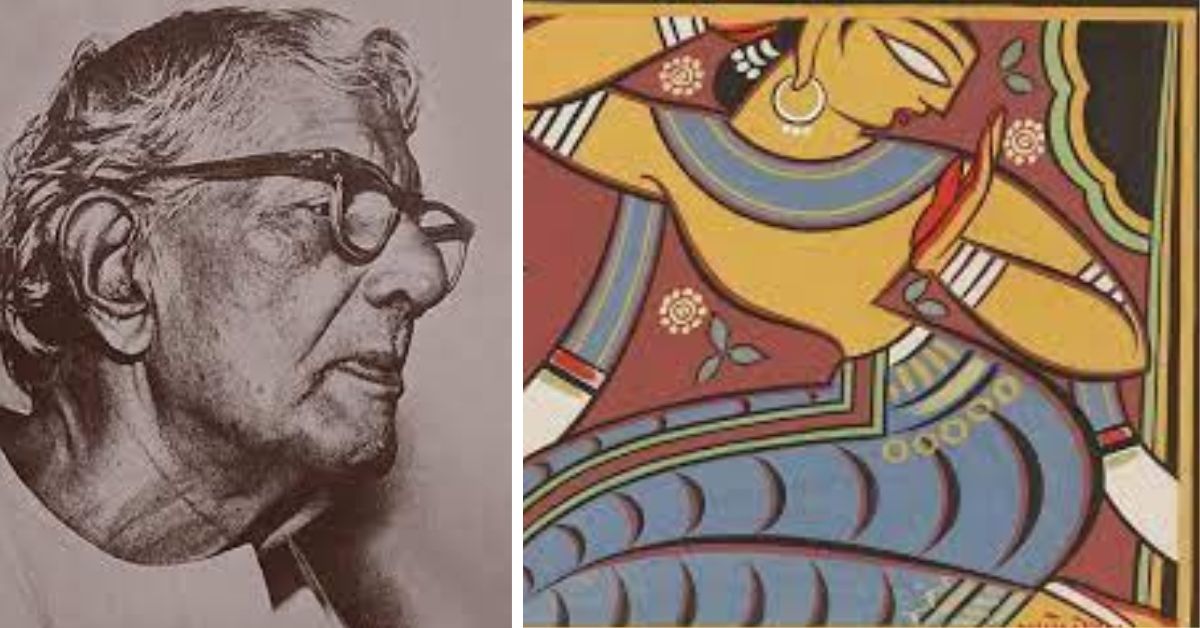 Born in Bengal's Bankura district, Jamini Roy was trained in Western classical art and impressionism but he finally found his true inspiration back home in the Kalighat Pat style and went on to create some iconic pieces of art.
A 75-year-old building located in the historical streets of South Kolkata was recently acquired by Mumbai-based art gallery DAG. The building, which is all set to become India's first private single-artist museum, is more than just a mix of old wood windows and bricks.
The house called Ballygunge Place house has seen the birth, rise and peak of veteran artist Jamini Roy. One of the most celebrated artists in Bengal, Jamini's work, often considered to be of modernist approach, was appreciated by icons like Gandhi and Nehru.
Roy was also declared a National Treasure Artist by the Government of India in 1976. So, who is this artist, and what is his life story?
The modernist who rejected the Western style of painting
Born on 11 April, 1887, in Bengal's Bankura district, Roy was always interested in arts and painting. Discovering the boy's interest in painting, his family sent him to study at the Government College of Art, Kolkata.
Abanindranath Tagore, the founder of Bengal School, taught Roy academic traditional drawing, classical nudes and painting in oils. In 1908, the artist graduated from the college with a fine arts degree. This form of art was popular at the time, and Roy's initial work reflects the influence of the Western classical style of art.
He started off his career as a commissioned portrait painter. While Roy was practising Western classical art and impressionism to follow the conventional style at the time, he never found his soul in his work. Although the artist had mastered the strokes and the colours, he could never draw inspiration from Western concepts.
Krishna Chaitanya, in his book A History of Indian Painting, Volume 2, points out that it was his initial Western classical works that "enabled him to make a livelihood while starting out and his learnings in impressionism are reflected in later paintings".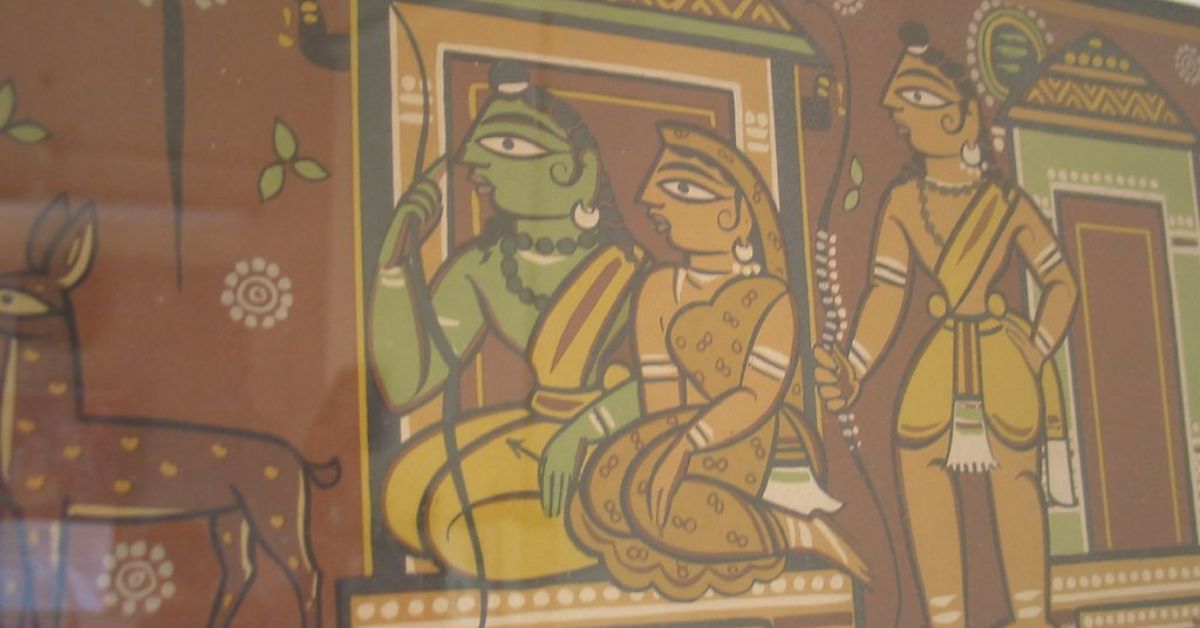 Looking for inspiration gave his life an interesting turn.
A report in the Firstpost states, "It happened that Abanindranath Tagore's idea of Indianisation of art and Rabindranath Tagore's essay The Hermitage, published in Prabasi, the famous Bengali literary magazine of the time, in 1908, which Jamini Roy read thoroughly in 1923, inspired him into nationalism and searching for his roots."
He found his true calling in 1925 when he saw a few Kalighat paintings displayed outside the Kalighat temple in Kolkata. The almond-shaped eyes, round faces, curvy bodies and colourful contours attracted Roy, and he decided to learn and perfect this art.
By 1930, he had made a complete switch from Western to traditional art styles — mostly Patua scroll paintings and the Kalighat Pat style.
Journey back to his roots
Chaitanya, in his book, explains that Roy believed that the lives of ordinary people were more important than the lives of kings, leaders, and politicians. He abandoned the use of Western paints and opted for natural pigments from flowers, mud, chalk, "local rock dust mixed with the glue of tamarind seeds", or even the white of an egg.
Sourcing his inspiration from Kalighat painting, he even abandoned the canvas and started painting on indigenous painting surfaces — such as cloth, woven mats, and wood coated with lime.
The paintings that Jamini made received worldwide recognition. The Firstpost report states that JBS Haldane (Sir William Dunn Reader in Biochemistry at Cambridge University in the 1920s) and his sisters Naomi Mitichison said, "How is it that Jamini Roy's pictures are so simple, but you go on looking at for years and don't get tired."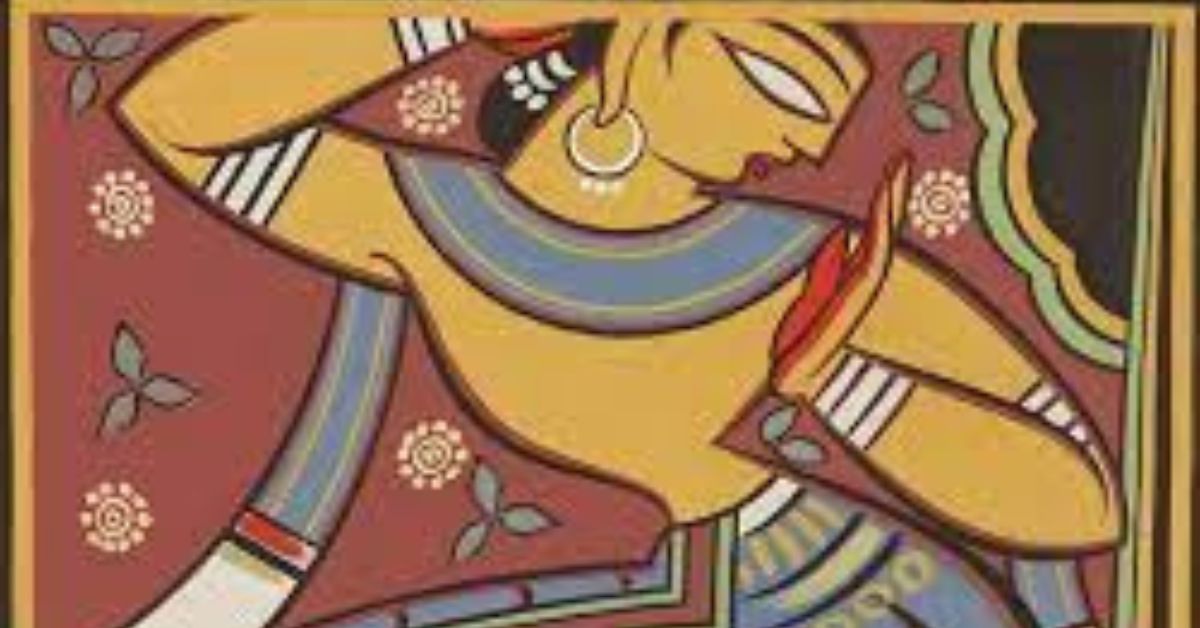 By 1940, the popularity of his works soared and his paintings were becoming prized possessions in both Bengali and European households. As Roy drew his common people, he wanted his art to be accessible to the common folks.
While his popularity was reaching the skies, he never sold his paintings for more than Rs 350, The Print reports. Out of the 20,000 pieces he made in his lifetime, his only goal was that his paintings reach those he drew inspiration from.
"But on gaining international recognition, Roy's paintings ended up being sold upwards of $10,000, and sometimes, even for a fortune. Take a look at the price tags that a British collector once slapped on three of Roy's paintings — Christ with the Cross estimated at £8,000–£12,000, an untitled painting estimated at £6,000–£8,000, and Santal Drummers estimated at £8,000–£12,000," an article in The Print states.
In 1955, Roy was awarded the Padma Bhushan to honour his work. After his death, at the age of 85, on 24 April, 1972, the Ministry of Culture declared him one of the "nine masters" whose work was considered to be a national treasure.
Still an eyeful to art lovers
Even after his death, Roy continues to be a popular point of discussion among art lovers. He is often considered to be one of the earliest modernists in India.
His artwork still continues to be displayed both nationally and internationally. Some of his famous works consist of Gopini, Santhal Dancers, Mother and Child, Krishna Balram, Standing Woman, Cat and the Lobster, Three Pujarans, and his most famous work, Ramayana — a painting spread across 17 canvases tracing the entire epic.
Recently, his 75-year-old home was undertaken by DAG to be converted into a museum. The move will in the truest sense make his work and life available to the common man.
The museum, according to DAG, will be equipped with state-of-the-art galleries to house the permanent collection — as well as rotating exhibitions, community spaces like a resource centre and a library, art workshops and event spaces, as well as a museum shop and cafe.
The interior of the building will be restored, and the museum will be built on an area of 7,284 sq ft spread across three floors, a courtyard with outhouse and terrace spaces, reports the Hindustan Times.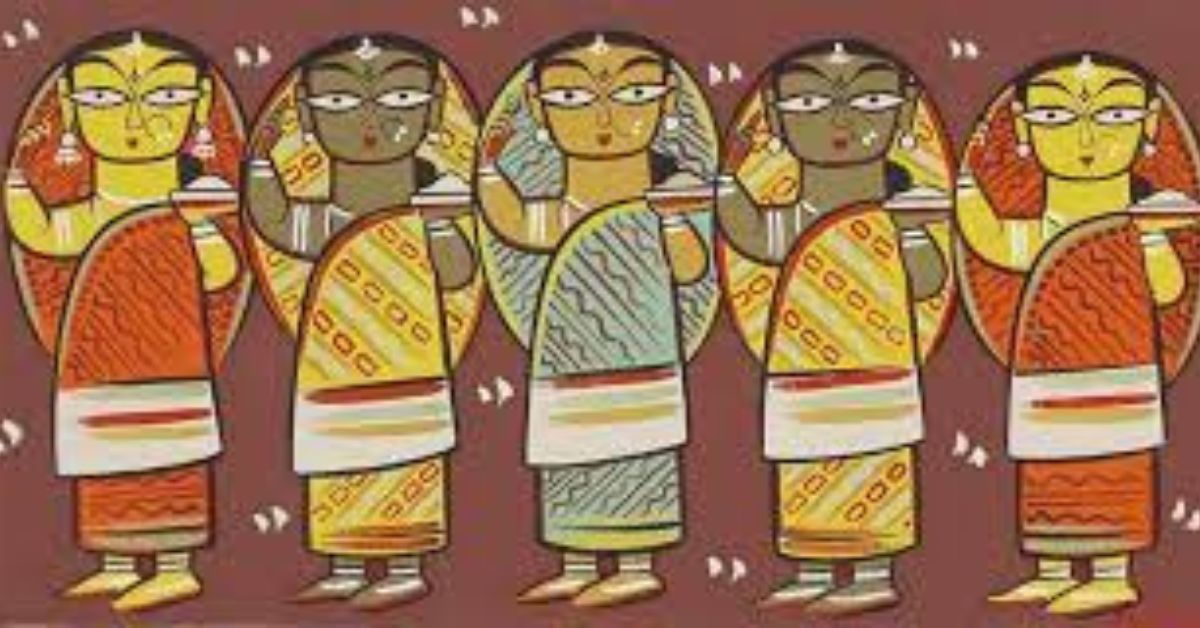 Arkamitra Roy, great-granddaughter of Jamini Roy, in a statement to PTI, said, "I have grown up hearing my mother's stories and memories of her grandfather and his art and his discipline and the way his studio was his temple."
"We are delighted that DAG is sharing the legacy of my great grandfather's house as well as his art practice with the people of Bengal and art lovers everywhere. He always wanted his art to reach the people and this is the ideal way to pay homage to him," she said.
(Edited by Pranita Bhat)
Sources:
Jamini Roy: by Cultural India for Cultural India
Tell Us More
We bring stories straight from the heart of India, to inspire millions and create a wave of impact. Our positive movement is growing bigger everyday, and we would love for you to join it.
Please contribute whatever you can, every little penny helps our team in bringing you more stories that support dreams and spread hope.