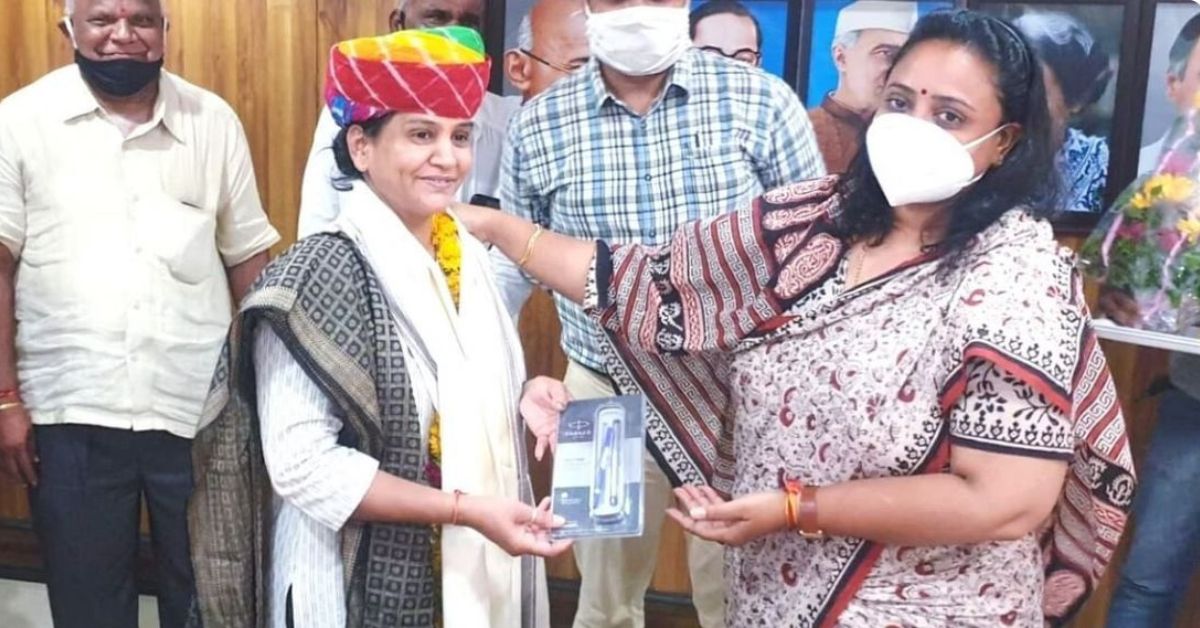 After Asha Kandara was separated from her husband, she decided to prepare for the RAS exam while working as a sanitary worker in Jodhpur. Watch how she defied all odds to become deputy collector.
Defying all odds to earn her place, Asha Kandara, a sanitary worker in Jodhpur Municipal Corporation (North), became a deputy collector at Jodhpur Nagar Nigam.
A single mother to two children, she was abandoned by her husband after a five-year-long marriage. To make ends meet, she started working as a sweeper on the streets.
The mayor Kunti Deora Parihar of the JMC says: "As a sanitary worker, she [Asha] struggled to make ends meet. She worked in a community of sweepers, and education is not always a priority for them."
But Asha decided to study again to create a good life for her children.
So, after her separation, she completed her graduation and prepared for the Rajasthan Administration Services (RAS) exam, through which candidates are recruited for the administrative machinery of the state government. And to achieve this, she toiled during the day and studied in the evenings.
Asha appeared for the RAS examination in 2018 and had to wait a long time for the results because of the pandemic. Finally, on 15 July, 2021, Asha learnt that she had cracked the examination and ranked 728th.
"On the day of the results, I saw my name on the list. My happiness knew no bounds. My humiliation gave me the strength to become something in life and give a befitting reply to society," says Asha.
Watch this video to know more about her inspiring journey:
Edited by Pranita Bhat