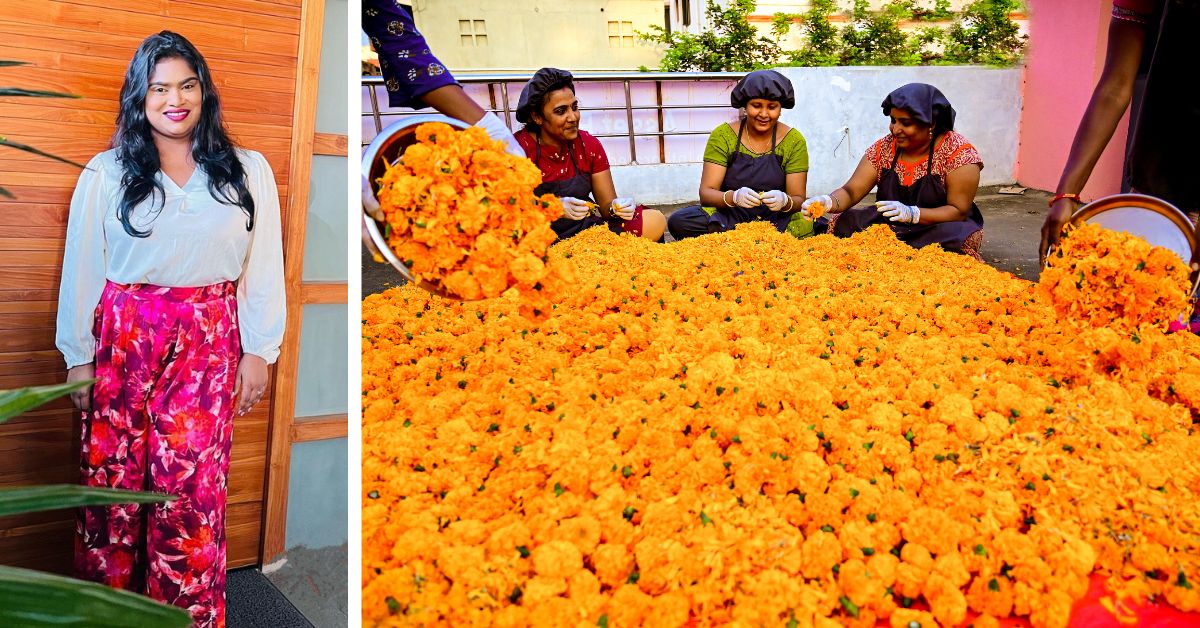 Based out of Rajamahendravaram (AP), Amritha Gaddam founded Tribe Concepts, a skincare brand backed by Ayurveda, born out of a personal quest for effective natural solutions for people's common health concerns.
Growing up, Amritha Gaddam from Rajamahendravaram, Andhra Pradesh observed how whenever she would have a pimple, her mom's sandalwood powder would help subside the inflammation. And when it came to washing hair, using coconut powder was a norm in the household, one that Amritha says she owes her healthy locks.
"Everything around us was about resorting to natural means," she recalls.
Amritha is the founder of the acclaimed Tribe Concepts — a skincare brand backed by Ayurveda. She says it was only when she set foot into the real world, whilst pursuing her MBA in finance from Bengaluru, that she realised just how good natural remedies were.
"During my college years, I was attracted to the lucrative range of chemical products and treatments, and naturally these had an effect on my health," she notes.
She was diagnosed with PCOS (Polycystic Ovary Syndrome), causing her health to spiral out of control. She recalls the year 2011 being wrought with weight gain and hair fall among other conditions.
One look at Amritha and her mother knew it was the host of chemicals coupled with a fast lifestyle that had resulted in this condition. It was time to transition to healthier options.
Amritha says, heeding her mother's advice, she began eating right. "I come from a family of doctors, so always had helpful advice at hand. The changes I made were gradual — having a juice made out of carrots and beetroot, having turmeric with fenugreek, and using natural skincare that my father, an Ayurvedic doctor for 30 years now, would suggest."
Slowly and steadily a difference was visible. And Amritha wasn't the only one left amazed. "My friends loved the results too and wanted to get their hands on the formulas my father had come up with. This got me thinking, why not scale this idea into a business."
While the idea of Tribe Concepts was conceptualised in a hostel room in 2014, it was only in 2019 that it formally hit the shelves. The period in between saw Amritha graduate with her MBA degree and work in the corporate sector.
In the last three and a half years since its formal launch into the Indian skincare market, the brand has clocked a turnover of Rs 60 crore and has a customer base across the world, especially in the United States, United Kingdom, Australia and the UAE.
'It all started with a hair oil'
Whilst in Bengaluru, Amritha recalls the major symptom of her PCOS being hair fall. "The reason could be stress or the hard water. All I knew was that I did not have this problem when I was younger. When I told my dad about it, he told me not to worry and gave me a hair oil he had formulated. It wasn't a one-time fix but rather a regime to be followed. But once I had completed the course, I saw results."
Thus, once Tribe Concepts was ready to transition from an idea to a brand, Amritha was certain that the hair oil should be their product of focus.
The inception days, recalls Amritha, were the family along with their two house staff working in her dad's old office, curating products, packaging, and seeing to branding and marketing. Through time, this humble venture of the family scaled as requests began pouring in from the audience — to add shampoos, face cleansers, and face masks to the range of "miracle hair oil".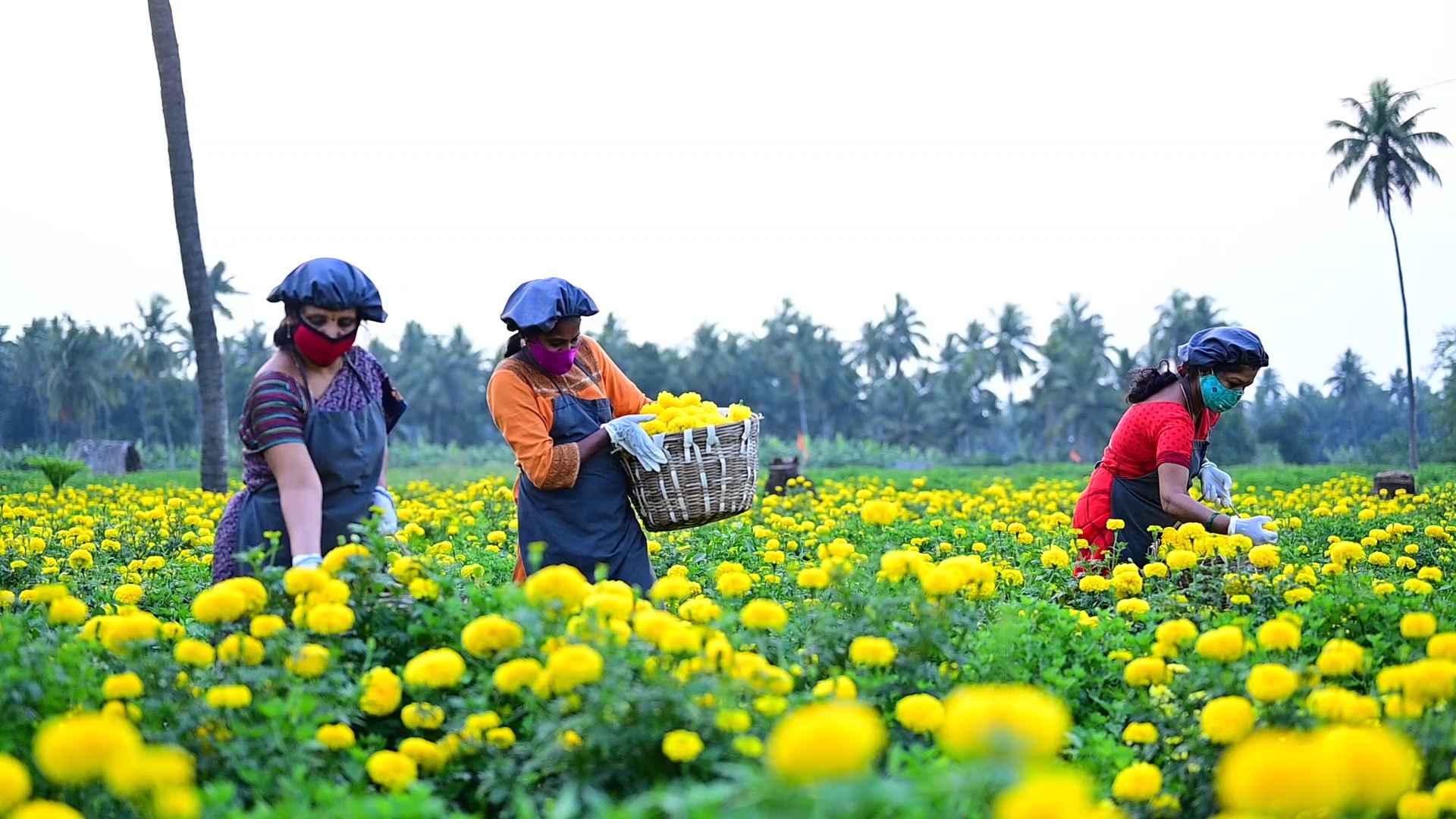 'A journey to bring back real Indian ingredients'
"Take our kumkumadi tailam face oil for instance," says Amritha. "The traditional Ayurvedic mix has been a brilliant product for ages but was lost in the books. We wanted to bring it back for the current generation, but made to suit skin types of today."
So while the traditional recipe of the oil employed milk and ghee, Tribe Concepts modified their recipe for people whose skin does not tolerate milk.
Another example is collagen-boosting, the talk of today's skincare industry. "We have our shilajit mask, which is great for skin tightening."
Amritha adds that while Tribe Concepts was introduced to provide skincare backed by Ayurveda, it has also kept abreast with the trends. So when in 2020, actives were a hot topic, Tribe Concepts too stepped up to introduce these in their range, albeit with a twist.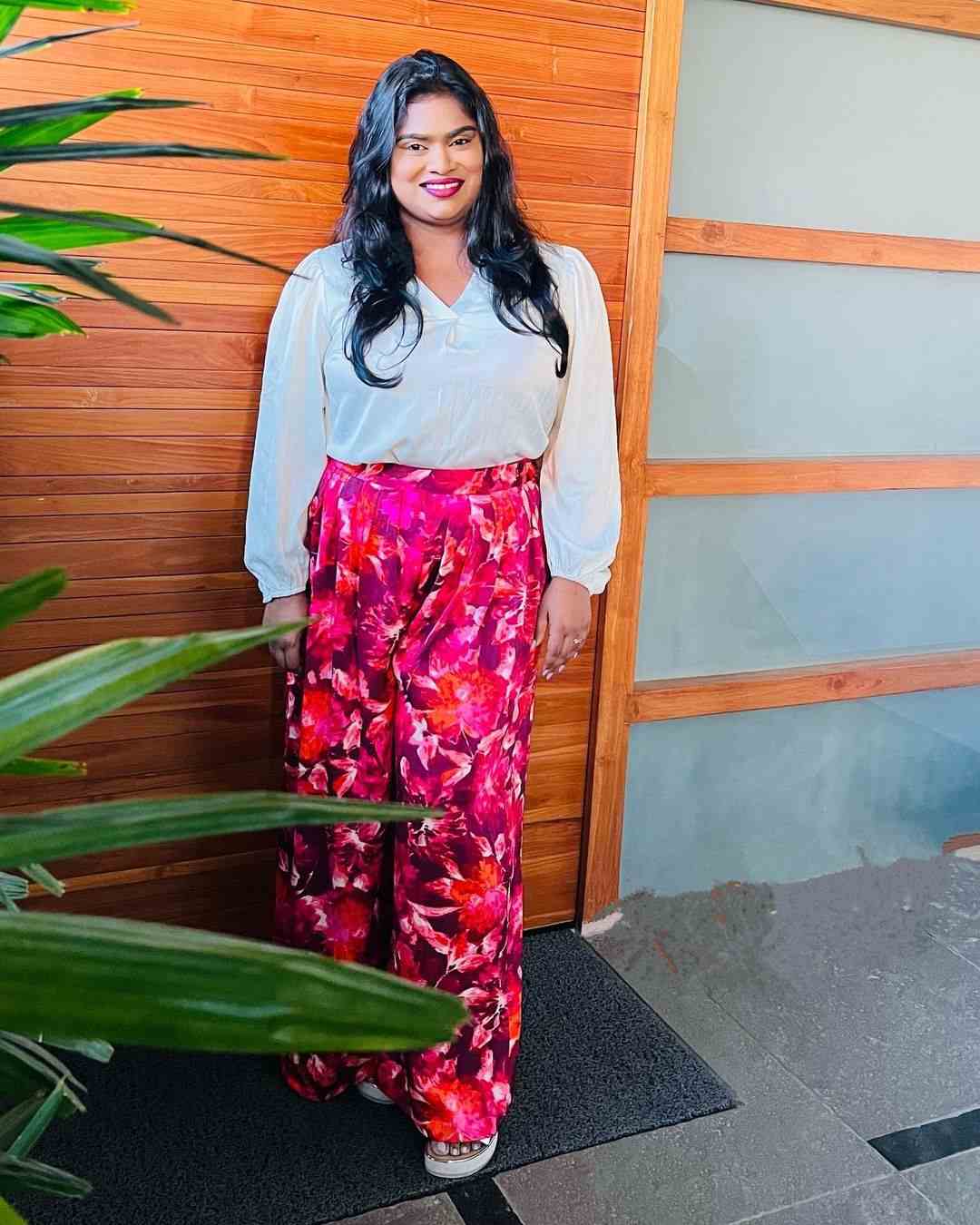 "As actives target certain skin concerns — Vitamin C for glow, AHAs for pigmentation, salicylic acid for acne, Tribe Concepts has its own range of Ayurvedic alternatives."
Amritha shares a few examples. "For glow, we have our marigold face mask, while pigmentation is addressed with nutmeg. For dandruff, we have our soapnut and shikakai (soap pod) shampoos."
Their formulas that come in stainless steel tins are recognisable in any store pointing to another ethos that Amritha has aimed for — sustainability.
She adds that while this is starting to be the norm today, it wasn't three years back when they started out.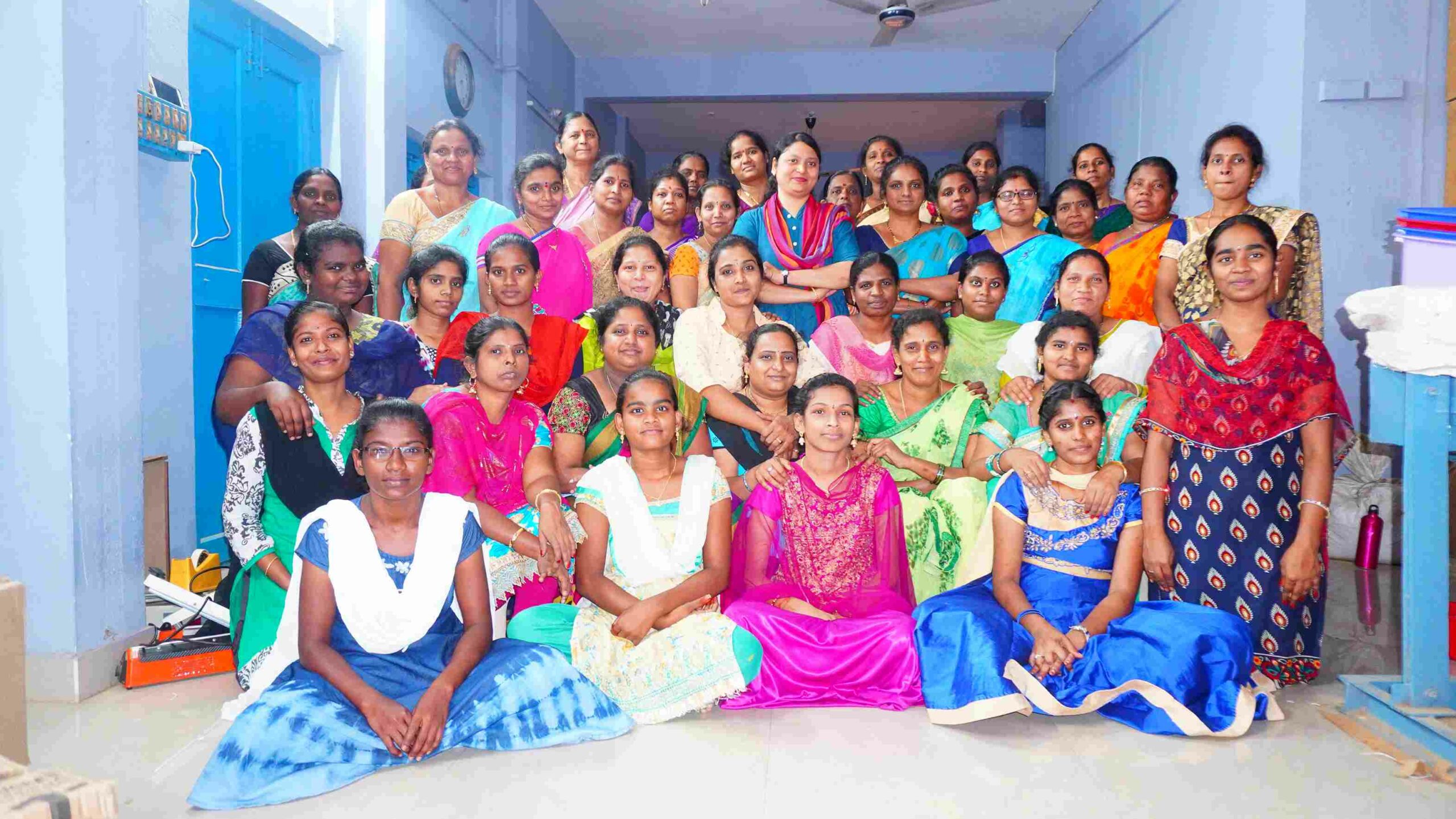 "It was tough to build a brand that does not use plastic, but we stuck to our ethos and never once entertained the thought of ditching this sustainable quest. We did face a challenge finding steel tins of the right size from vendors, but we persisted and are now here."
With ingredients, such as red sandalwood, nutmeg, saffron, ashwagandha (Indian ginseng), jhatamansi (spikenard) and more, Tribe Concepts sees an average of 25,000 orders a month, all demands met by their staff comprising 95 percent women.
Amritha's dad, who has been a pioneer behind the formulations the brand comes up with, says that the success of Ayurveda in skincare is because people have started seeing benefits with a natural lifestyle.
"Especially ingredients like turmeric have shown great potential and benefits, and this has had a great impact on the Indian market. While the Indian middle-aged audience is already aligned with the benefits of Ayurveda, the Gen Zs and millennials are equally interested."
He adds that in the next decade, he sees Ayurveda as a market booming, not just in India but across the globe.
As for Amritha, she says this labour of love has fulfilled the intent for which it was created. "In Ayurveda, the changes are not overnight, but you'll see a difference."
Edited by Pranita Bhat
We bring stories straight from the heart of India, to inspire millions and create a wave of impact. Our positive movement is growing bigger everyday, and we would love for you to join it.
Please contribute whatever you can, every little penny helps our team in bringing you more stories that support dreams and spread hope.
Tell Us More