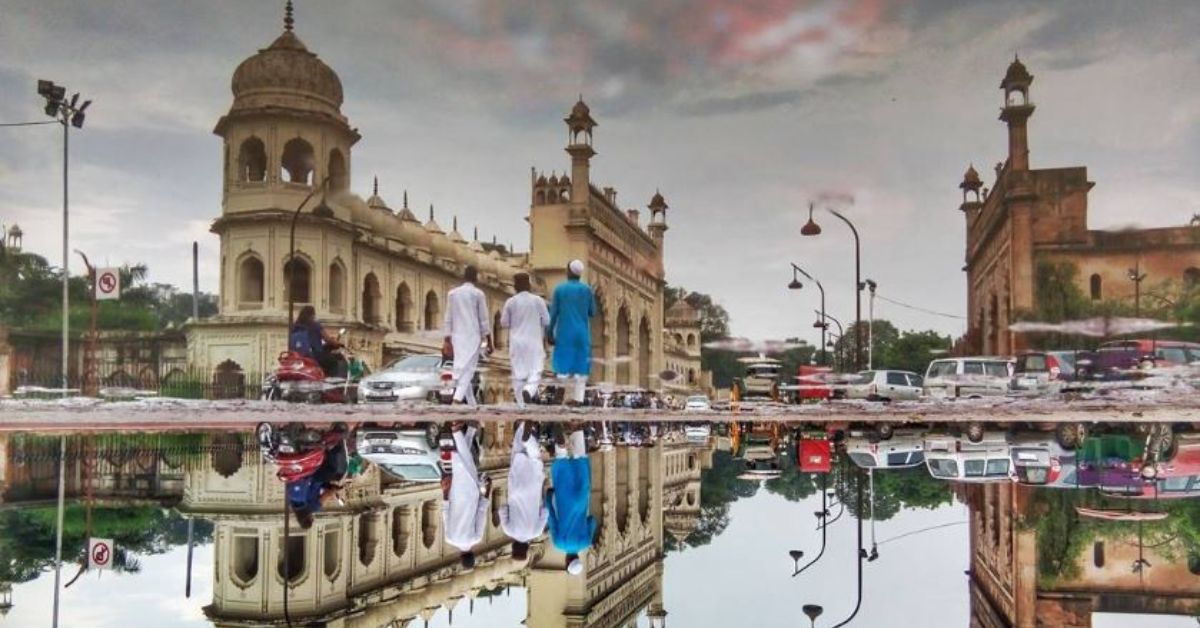 Travelling to Lucknow and looking for more places to explore? Here are 10 historic structures besides the Bara Imambara that you must visit on your trip.
Lucknow, the historic capital of the Awadhs, and a land famed for its Ganga-Jamuni tehzeeb, has seen the confluence of different cultures and religions for centuries. The footprints of this convergence remain in the city even today — in its streets, its food, its people, and its historic landmarks.
One such landmark is the Bara Imambara, the famous congregation hall that was built to provide relief during the famine. The monument comprises Shahi Bowli, Asfi Mosque, and is primarily known for its incredible maze – Bhool Bhulaiya. The glorious structure is frequented by devotees and tourists all year round, and is among the city's most famous attractions today.
But Lucknow's peculiarity lies in the fact that this hall is only one facet of its rich and vivid history. Here are 10 places that you must visit when you're in Lucknow next for a peak into the eras gone by:
1) Musa Bagh
One such place with great historical significance is Musa Bagh, which became the last stronghold of Indian troops under the leadership of Begum Hazrat Mahal in 1857, before its final capture by the British.
Located at the west end of Lucknow, the monument was built in 1903-04 by Saadat Ali Khan, the sixth nawab of Awadh to serve as a country retreat. The structure is picturesque, with green fertile fields and forest, and has an impressive Indo-European style monument.
Though in ruins now, its striking architecture is a window into its glorious past. The remains include four floors in one portion and two separate floors in another portion. Two big sections with a domed roof and a roofless structure have sunk beneath the ground, but can be seen at the sight.
2) British Residency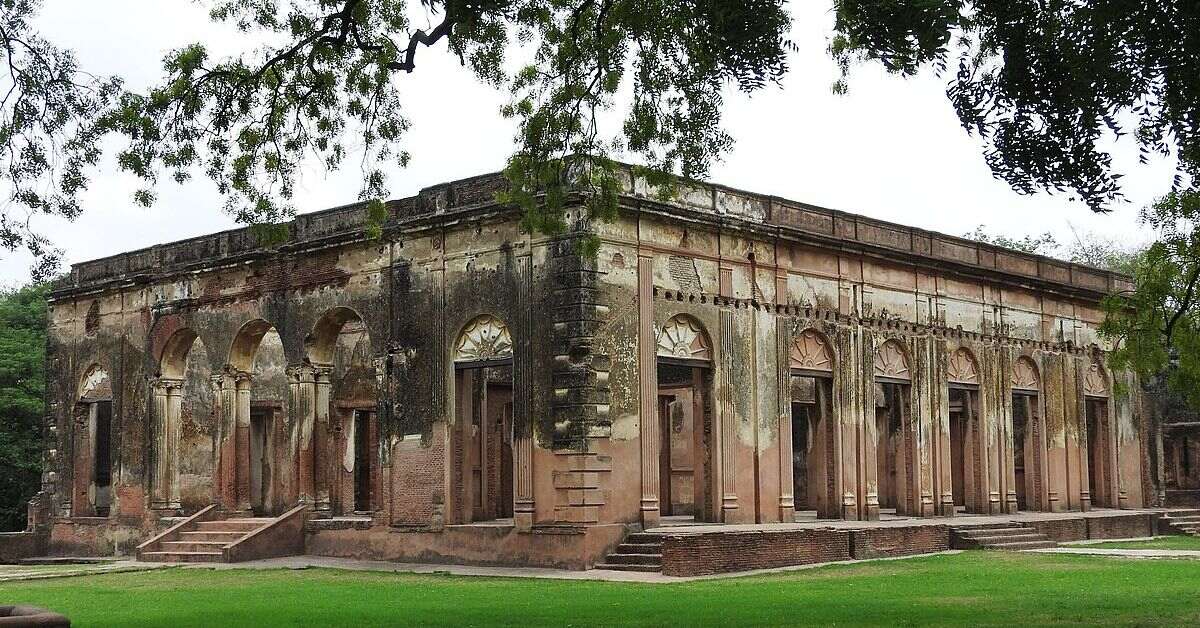 The British Residency of Lucknow acted as the headquarters for the British East India Company's generals. During the 1857 rebellion for Independence, this residential complex became a British refugee camp. The fort is now in ruins, but most of its walls bear signs of bullets and the bombarding that happened during the revolt. It also houses a British cemetery with the graves of colonists who died during the siege of Lucknow. Every evening, the Residency stages a light and sound show reenacting the 1857 revolt.
3) Chattar Manzil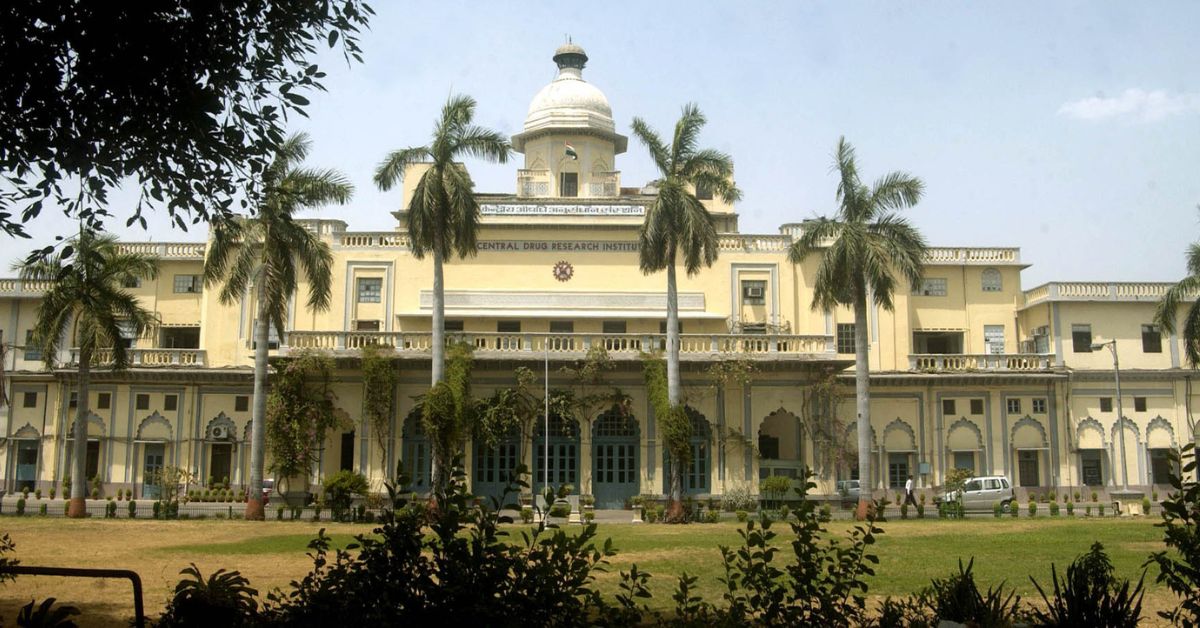 Built in the 19th century, Chattar Manzil was constructed by Nawab Ghazi Uddin Haider. It's a wonderful blend of Nawabi and European architecture. Commonly called the Umbrella Palace, the 5-storied palace has a chhatri (umbrella) decorating its dome and twin underground floors with massive rooms, which open directly on the banks of the Gomti River.
Chattar Manzil served as a palace for the rulers of Awadh and their wives. During the Revolt of 1857, the building became a stronghold of Indian revolutionaries. AFter Independence, the palace was allotted to the Council of Scientific and Industrial Research, which used it as the Central Drug Research Institute since 1950. It is now proposed to be developed as a museum on Awadh heritage and traditions.
4) Jama Masjid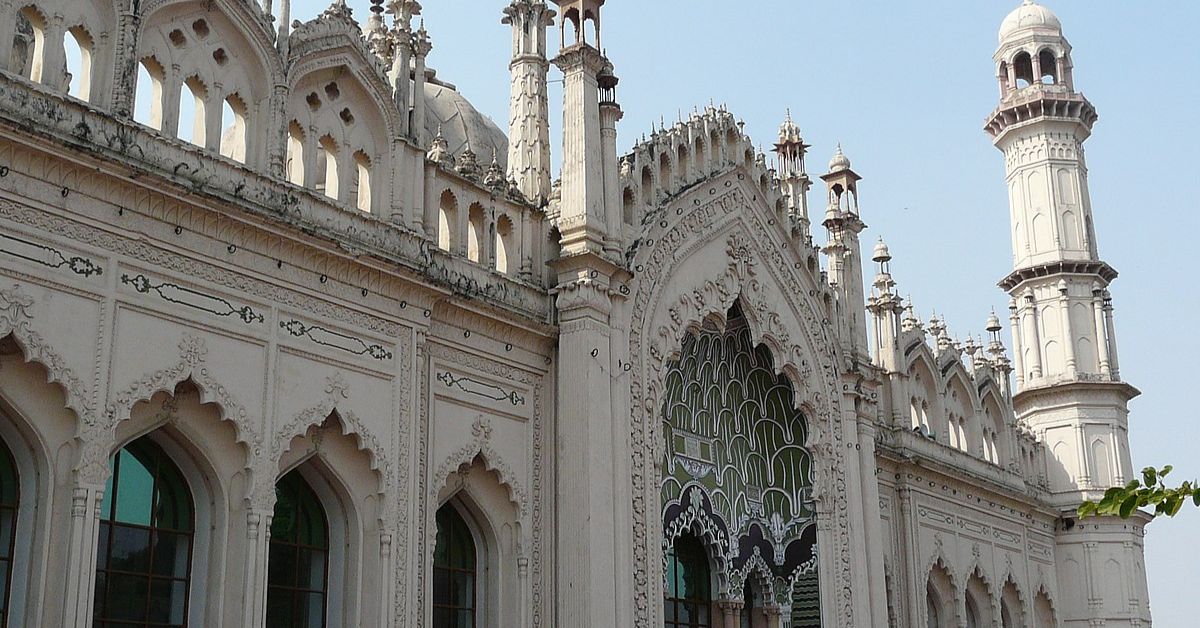 Another historical landmark in Lucknow is Jama Masjid, which was built with the aim to surpass Delhi's Jama Masjid in size and grandeur. The mosque has gained popularity because of its unique architectural design. Built with Lakhori bricks plastered with lime, the structure has beautiful domes, charming minarets, over 260 pillars, and white walls decorated with sandstone calligraphy. Today, the mosque is a popular tourist and religious place in the city.
5) Sikander Bagh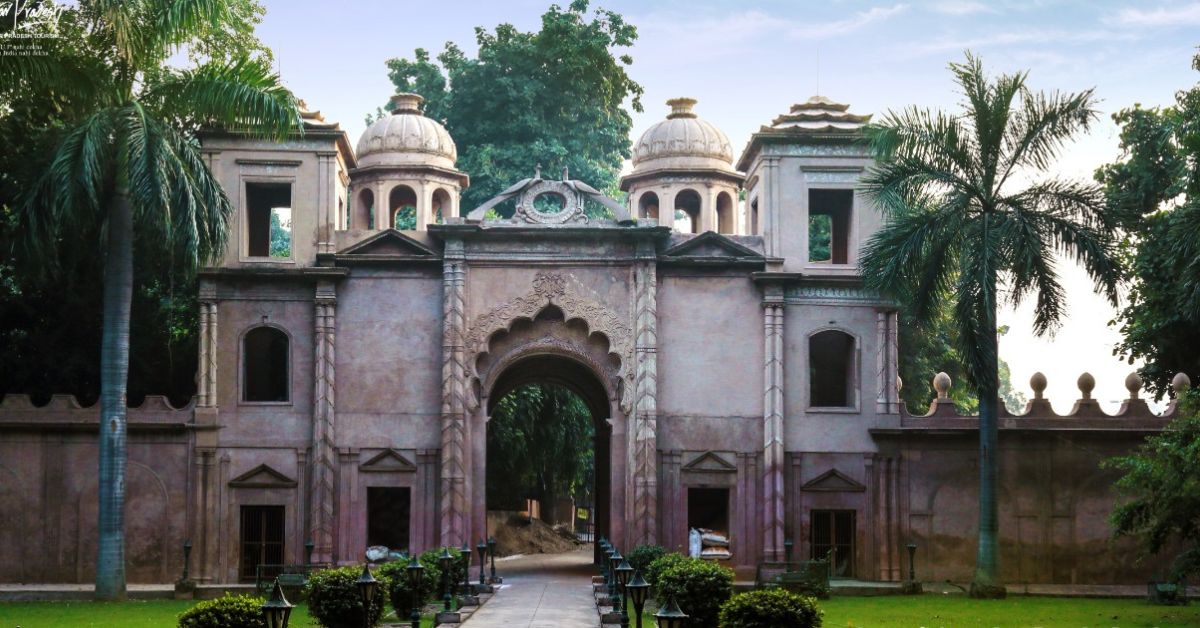 Once a cultural center that hosted plays, music, dances, and poet competitions, Sikandar Bagh became the site of a fierce battle between the British and Indian forces during the independence struggle. Spread over an area of 120 square yards, it served as a summer accommodation for Nawab Wajid Ali Shah, the last Nawab of Oudh. It is now part of the National Botanical Research Institute.
6) Shah Najaf Imambara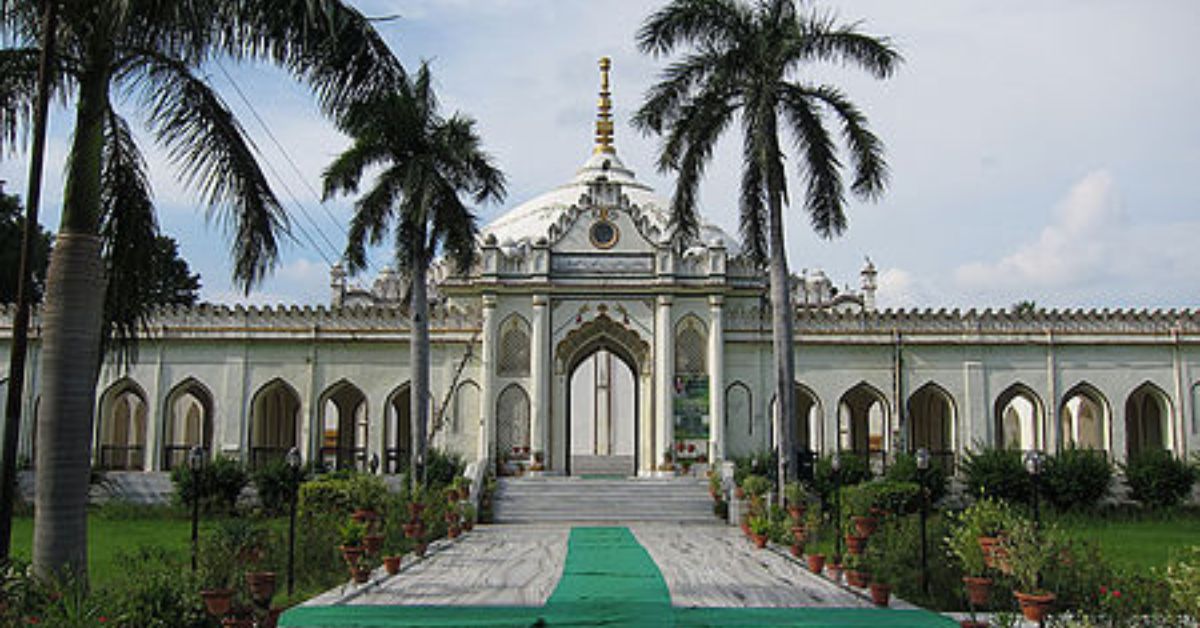 Built in the 19th century, the historical site was constructed by the first king of the Awadh clan, Ghazi-ud-Din Haider. It is a replica of Ghazi-ud-Din's tomb in Iraq. The remains of the nawab and his three wives are housed in the dome-shaped monument.
At present, the site is one of the main tourist attractions in Lucknow because of its historical significance and impressive Mughal architectural style. The all-white marble finished structure has a large dome with a unique onion-shaped neck. The Imambara is dedicated to Shah Najaf, a great intellectual whose gallant endeavors in protecting and popularising Islam won him the title of Haider-e-Khuda, meaning 'Lion of Allah'.
7) Clock Tower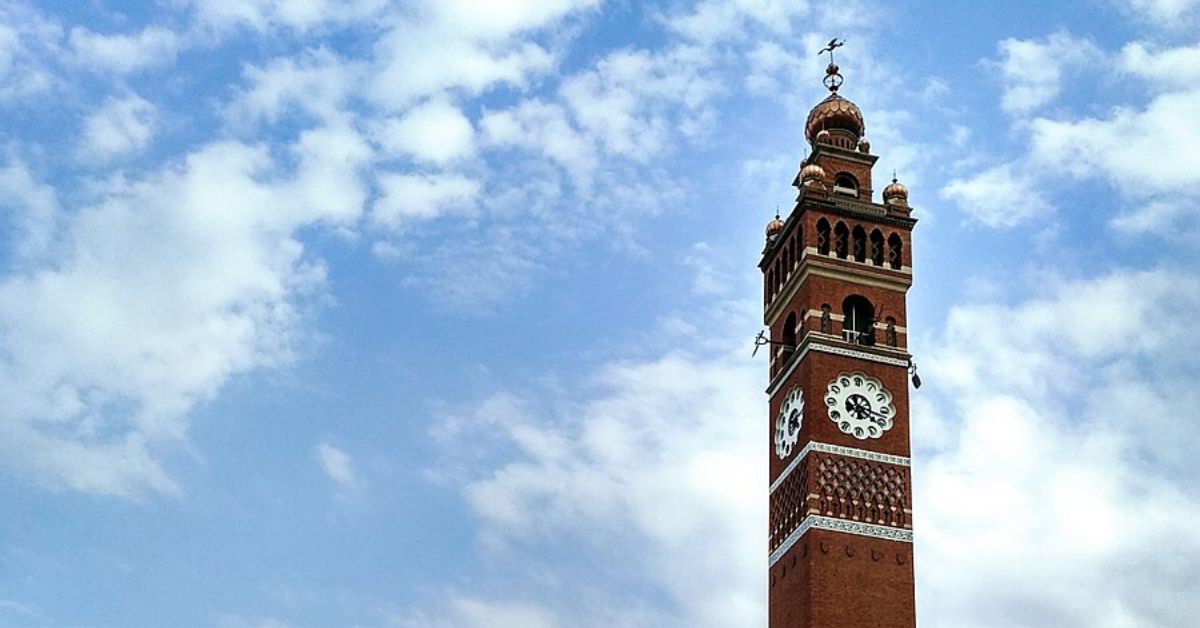 Located near the famous Rumi Darwaza, the Husainabad Clock Tower stands at an impressive height of 221 feet. It was built in 1881 upon the arrival of Sir George Cooper, who was the first lieutenant governor of the United Provinces of Oudh. The clock tower boasts of being one of the country's tallest clock towers. The clock features a 14 feet pendulum and is designed as a 12-petaled flower. It also serves as an example of Gothic and Victorian-style architecture.
8) Chota Imambara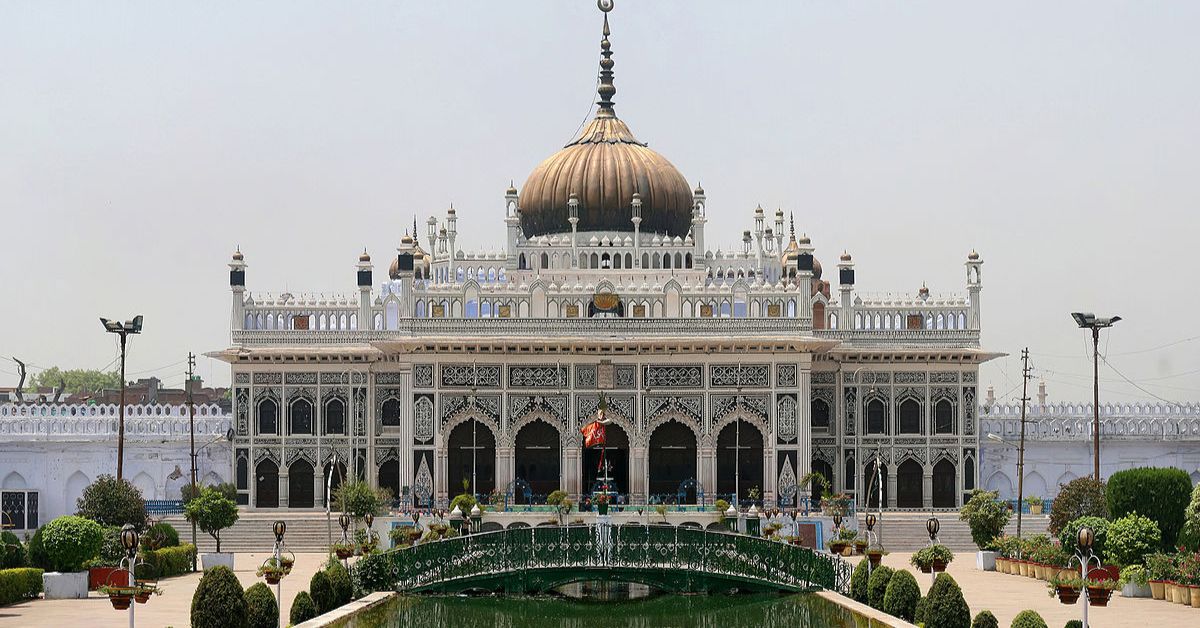 Located in old Lucknow, Chota Imambara is another attractive historical landmark. It was built in 1893 to serve as a place of worship for Shia Muslims. It has a blend of Persian and Indo-Islamic architecture, which makes it truly a sight to behold. The exterior walls of the Imambara have Quranic verses written in Arabic calligraphy, and it's adorned with mirrors, big chandeliers, and a throne. It has small chambers that contain Tazias and other objects of worship.
9) Ambedkar Memorial Park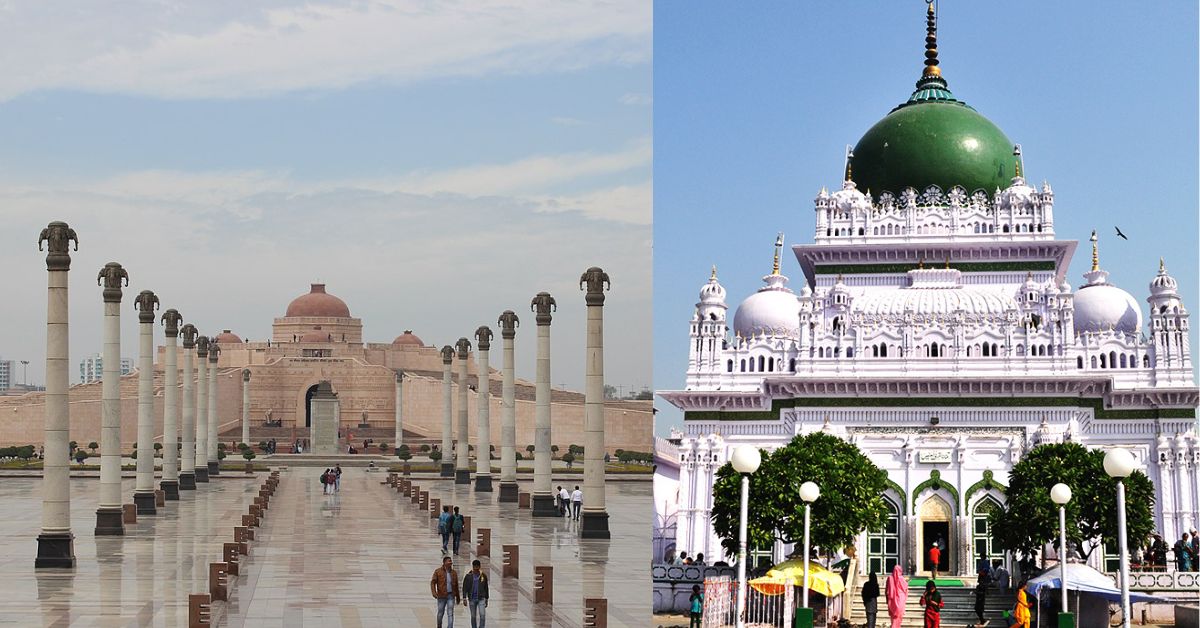 Built by former chief minister Mayawati, Dr Ambedkar Memorial Park houses the statues of freedom fighters and political leaders including Kanshi Ram, Birsa Munda, Jyotirao Phule, Narayan Guru, Shahuji Maharaj, and Bhimrao Ambedkar. Spread over 107 acres, the monument was constructed in 2008 using red sandstone collected from Rajasthan and dedicated to BR Ambedkar.
The park houses a 125-feet statue of Dr Ambedark, and across its length and breadth, you will find over three thousand elephant sculptures of different sizes.
10) Dewa Sharif
Famous for its evenings of serenity and soulful Sufi music by Qawwals, Dewa Sharif is a secular space and is the seat of the renowned shrine of Sufi Saint Haji Waris Ali Shah, an exponent of universal brotherhood. This structure has a special place in the history of Awadh.
It is believed that the Sufi Saint had mystical powers and was revered by members of all communities. Dewa Sharif was constructed in his memory, and hosts a 10-day annual fair to commemorate the saint. The fair includes poetry competitions and music performances. It is located roughly 35 kilometres from Lucknow and offers a good range of handicrafts for tourists.
Edited by Divya Sethu.
Tell Us More
We bring stories straight from the heart of India, to inspire millions and create a wave of impact. Our positive movement is growing bigger everyday, and we would love for you to join it.
Please contribute whatever you can, every little penny helps our team in bringing you more stories that support dreams and spread hope.