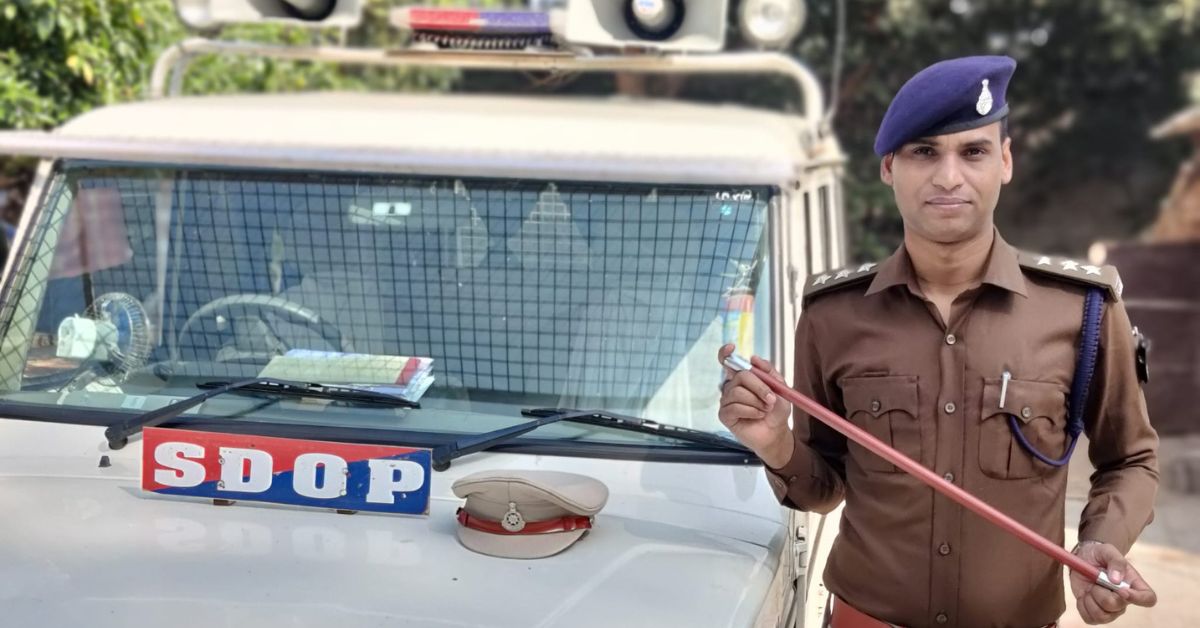 Raised along with two siblings in a one-room thatched house, Santosh Kumar Patel shares how he fought poverty to become Deputy Superintendent of Police (DSP) in Madhya Pradesh.
Santosh Kumar Patel was born into a financially struggling family in rural Madhya Pradesh and faced numerous challenges during his childhood. His mother worked as an agricultural labourer, while his father was a mason who built homes for others but lacked the funds to build one for his own family.
Along with two other siblings, Santosh was raised in a one-room thatched house. During monsoons, their books would often get damaged as rainwater would leak from the roof. So, they would dry the books during the day and study under a dibbi (kerosene lamp) at night.
The family survived on the government's ration supply and the produce from their two-acre field. "On good days we ate rice, the rest of the days we ate only daliya (broken wheat). Sometimes when we did not have wheat, we ate jowar (sorghum) roti and borrowed wheat roti from our friends at school," recalls the 31-year-old in a conversation with The Better India.
"In our house, tea would only be made for guests. As a seven-year-old, I went to nearby construction sites in the village to lift bricks and work for hours to get tea and a packet of biscuits," he adds.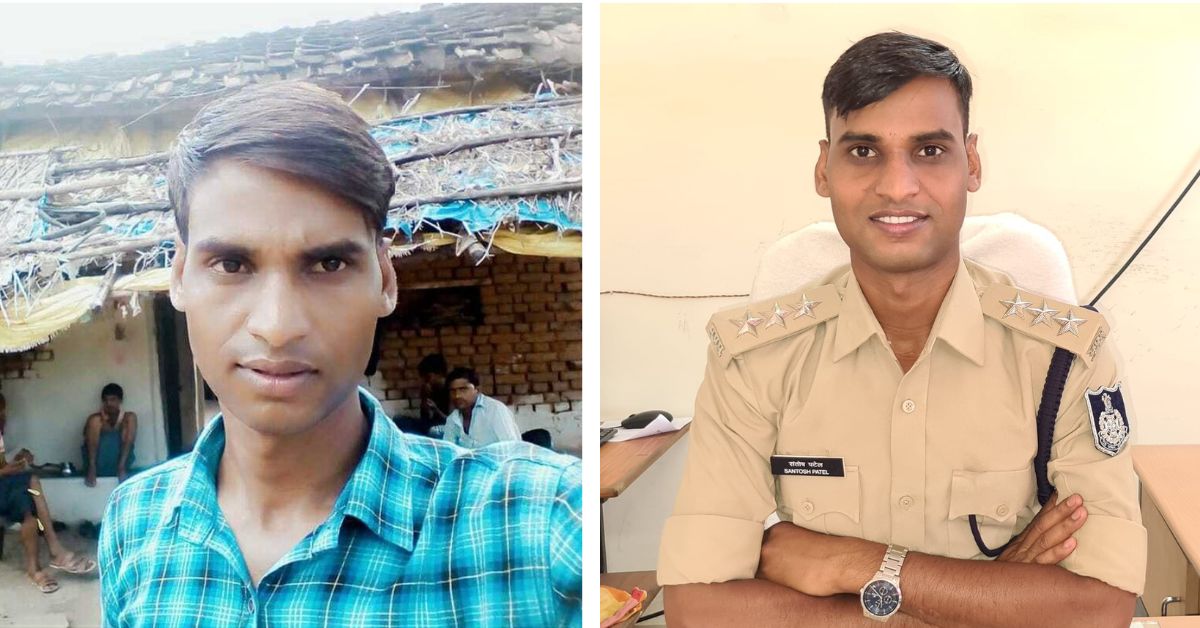 Today, Santosh is posted as the sub-divisional police officer in Ghatigaon of the Gwalior district after he became deputy superintendent of police (DSP) in 2018.
The choice between sickle and pen
As a child, Santosh would help his mother dig soil, water and harvest crop, and collect mahua from the forest.
"When we did not study, our mother would hand us hasiya (sickle) and make us work under the sun. That's how I developed an interest in studies because farming work was difficult and studying under the shade seemed easy. So, it was on us if we wanted to use a sickle or pen for the rest of our lives," he says.
He further shares that he was often frightened seeing the risky jobs his father would do to earn a better income.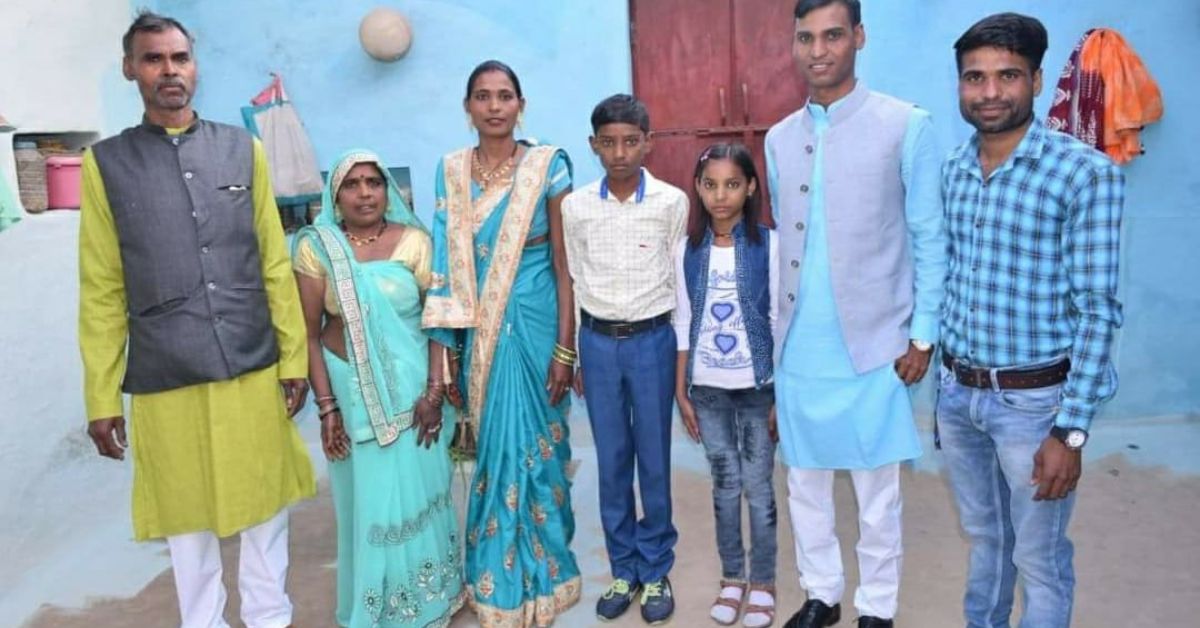 "In summers, he constructed wells in the village. Since it is a very risky job, very few masons did it. At times, rocks would fall on him when he would be inside the well. Thankfully, it never hit him on the head but only on the arms and legs," he recalls.
On top of that, he saw his father struggle for his treatment when Santosh was hospitalised for four months. The family was in debt of Rs 45,000.
After rejoining the government school, Santosh focussed on his studies and secured 92 percent in Class 10. He even got a gold trophy for becoming the district topper. "The entire village came to see the trophy," he says.
An eccentric decision that changed his life
Later on, Santosh went to Bhopal to pursue engineering at a government-run college.
"I would see other students sitting in a canteen drinking cold drinks and tea. I also had a stomach like them, but I did not have enough money. This is when some people suggested I get into a commission-based job and so I got disinterested in my studies. When on one hand you are given a piece of paper with Gandhiji's photo printed on it and on the other hand: books, you tend to choose money. I wasted my college years in it," he says.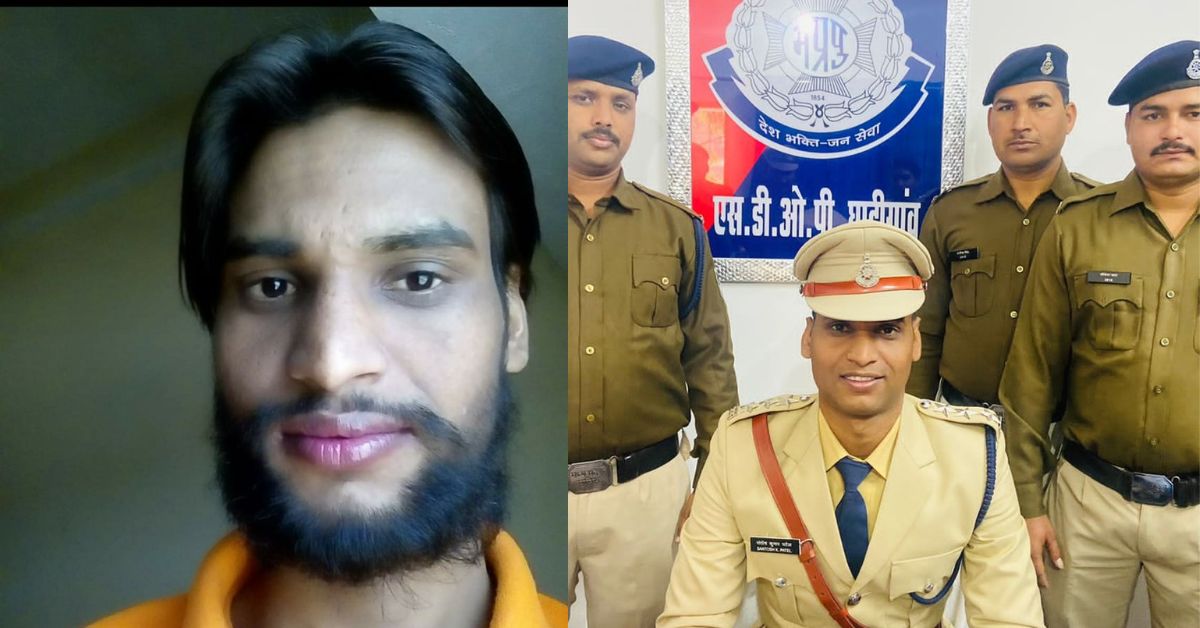 He managed to get an engineering degree but returned home jobless. Without any direction, he started preparing for the Madhya Pradesh Public Service Commission examination on the advice of a villager.
"The inspiration to become a DSP did not come at once. We did not have a TV in my home where I may have watched a movie and dreamed of becoming a police officer! I just wanted to land into a good government job," says Santosh.
"I decided that until I get a lal batti wali naukri (a police job), I will not shave my beard. People would mock me if I wanted to become a DSP or a baba (saint). But when you decide to do something and with good intentions, the almighty favours you," he adds.
He studied without coaching assistance and often borrowed expensive books from friends for a night. "I would study all night to make notes because the other day, I would have to return the books," he recalls.
After preparing for 15 months, Santosh cleared the examination in July 2017.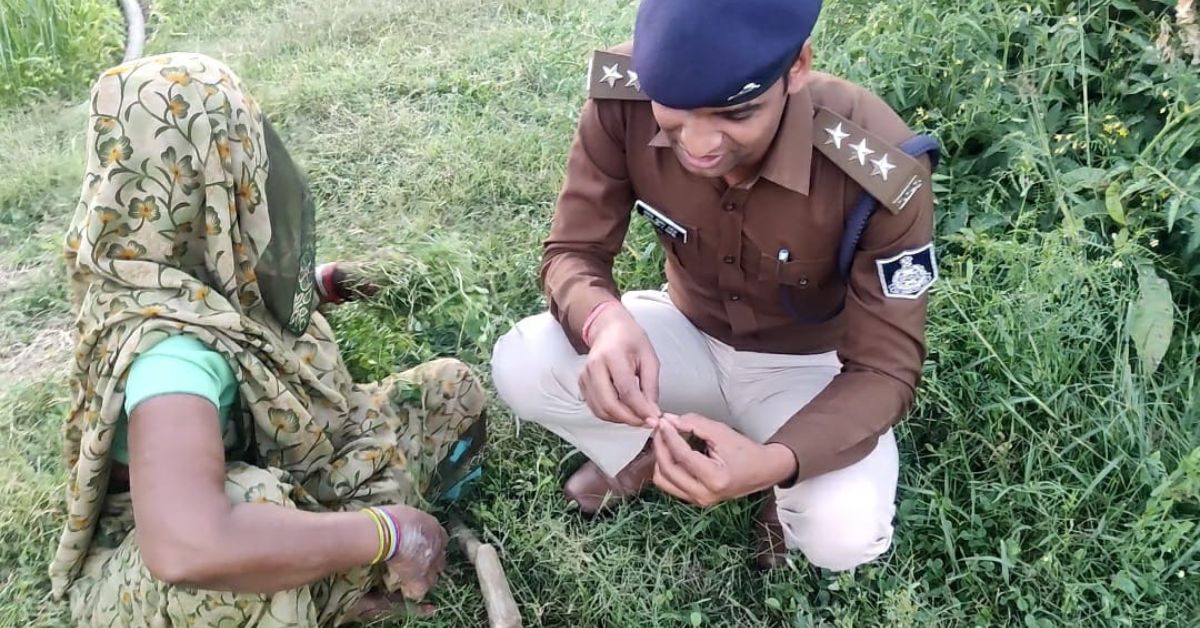 "After the interview, I shaved my beard. I had secured 22nd rank at the state level. Finally, in February 2018, I joined the police force. My parents were so happy, I could see it in their eyes," he says.
Santosh remembers his mother complimenting him on becoming a DSP amid the family's poor financial condition. She said, "Aye gareebi dekh tera guroor toot gaya, tu meri dehleej pe baithi rahi, aur mera beta police wala ho gaya (Hey poverty, see how your pride has been shattered. You kept sitting at my doorstep while my son became a police officer)."
Coming from an impoverished background, Santosh says that he understands the struggles of the public and helps them in need. His posts on helping the poor often go viral on Twitter and are appreciated.
#HappyHoli2023 अपने गाँव तो नहीं जा पाए लेकिन पुलिस ड्यूटी के दौरान हमारी होली चलती फिरती दुआओं से भरपूर रही। Women का मतलब wing of men होता है न कि Weakness of men…#नारी_शक्ति #InternationalWomensDay pic.twitter.com/fRwnMarC1q— Santosh Patel DSP (@Santoshpateldsp) March 8, 2023
Santosh says that he has led some unique initiatives during his service as a DSP. For instance, he started a campaign against alcohol awareness in Betul with the help of women, where people were asked to drink lemonade in place of liquor and were made to pledge not to drink in future.
"I aspire to continue to serve the public and better the image of the police; only criminals should fear the police. I investigate and try to ensure that innocents are never put behind bars," says Santosh, who has now been in the service for the past five years.
Edited by Pranita Bhat.
Source: