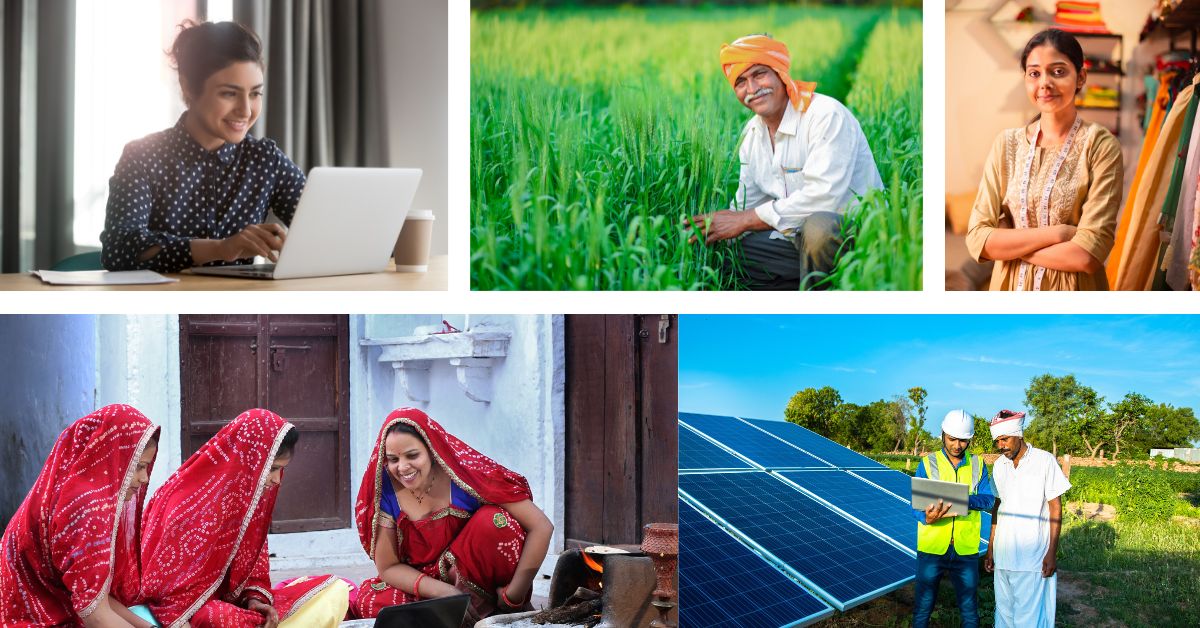 The Better India introduces its 'Careers with Purpose' — an eight-week program that will enable participants to gain a comprehensive understanding of the thriving social impact industry in India, discover job and entrepreneurial opportunities, and build a roadmap towards a high-impact career.
Today, the quarter-life crisis has become a common phenomenon for millennials trying to find a right job. They seek work that provides them with a sense of purpose, but when it comes to entering the social sector, many feel stuck due to a number of challenges — switching careers, building a roadmap, finding guidance and support, financial preparation, and networking. Such transitions can be overwhelming and difficult.
"I want to work towards something meaningful." "I want my work to make a difference." "I feel like my current job is disconnected from the real world."
"I want to do something impactful, but I don't know how to start."
When making a switch to uncharted territories, these worries can seem overwhelming.
The Better India's 'Careers with Purpose' program aims to be the bridge that tides these worries over — a digital learning program designed to help young professionals discover and switch to a career in the social impact sector.
The eight-week online course will enable participants to gain a comprehensive understanding of the thriving social impact industry in India. They'll discover various job and entrepreneurial opportunities, build a roadmap, skills, and network to build a high-impact career.
The program comprises a total of 5 hours of live classes divided into three weekly sessions and 2-3 hours of weekend self-study/project work. Participants will work on real-world social innovation projects with leading organisations, and meet inspiring Indian innovators and changemakers through weekly guest sessions.
Furthermore, they will receive 1-1 mentoring from an Indian changemaker, access ongoing support through community platform of The Better India, and build a portfolio or innovation pitch to attract job offers, funding, and mentorship opportunities.
Working to make a difference
As the world's largest impact-driven media platform, The Better India has a unique perspective on the social impact landscape. The team has reported on and interacted closely with people working across the social impact spectrum in the country.
We have worked with leading innovators, government agencies, social entrepreneurs, leading non-profit organisations, and impact investors. This exposure has helped us develop a detailed understanding of the challenges and opportunities faced by those working towards bringing positive change.
This experience has also allowed us to design a program that truly meets the needs of aspiring impact professionals and empowers them to make a difference.
Dhimant Parekh, co-founder of The Better India says, "I, my co-founder, Anuradha, and many other team members who come from the best colleges in India have switched from profit-first to impact-first jobs and found a deep sense of purpose in our professional lives."
"The one common thing we all wish we had is 'a guide and a community' in our early days to make this switch easier and more impactful. And that's what we aim to give to the participants of this program," he adds.
Be a part of Program Invite List
If you want to find meaningful work opportunities and explore the social impact space as a career option, you can join the Invite List for the program here.
We are launching our first cohort in early June this year in 2023. For the first cohort, we have a limited capacity of 18 seats. The application process will be communicated to those on the Program Invite list.
Do you want to discover your purpose and create impact? Find more information about our programme here.