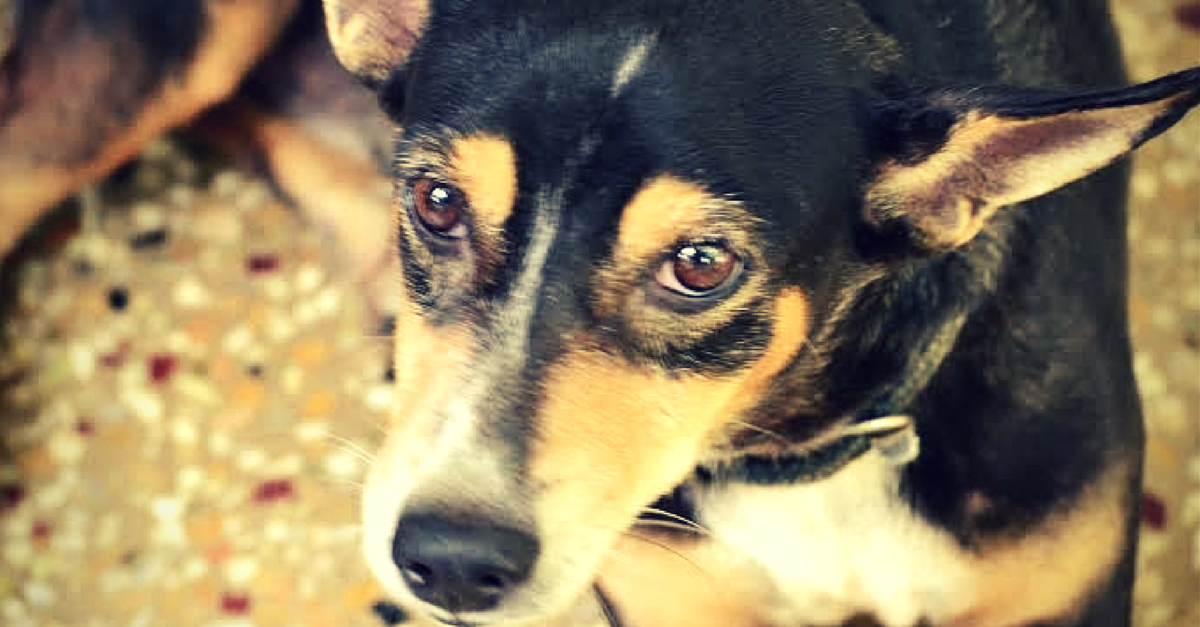 Often, when we are looking for pets, we don't mind spending large amounts on getting a pet of our choice. Though money can buy you pedigreed animals with rippling bodies and shiny fur, the love of a stray animal comes for free. Here's what Uma and her daughter Isha learnt in a day spent at an animal shelter.
---
In the MY STORY section, we present some of the most compelling and pertinent stories and experiences shared with us by our readers. Do you have something to share? Write to us: contact@thebetterindia.com with "MY STORY" in the subject line.
---
Often, when we are looking for pets, we don't mind spending large amounts on getting a pet of our choice. Though money can buy you pedigreed animals with rippling bodies and shiny fur, the love of a stray animal comes for free. Here's what Uma and her daughter Isha learnt in a day spent at an animal shelter.
Blue Cross is an integral part of our family. We have, over the years, rescued many stray dogs and sent them to the animal shelter to be fed and neutered, so they have a better chance of survival.
Our family dog Uno is from Blue Cross. He came to us as a shy, timid and bony canine. In a matter of just a few weeks, with home cooked meals, attention, grooming, and the loving care of my parents, he transformed into a happy, friendly and watchful dog.
A few days ago, we paid a regular visit to the shelter again. The kids love the animal shelter and look forward to interacting with canines and felines — the strays, the abandoned and abused animals looking for human attention.
The highlight of our afternoon at the shelter was a week old grey puppy that whined for attention. He had a glossy and healthy grey coat. The kids soon named him 'Gobi Gray' and pleaded to take him home with us.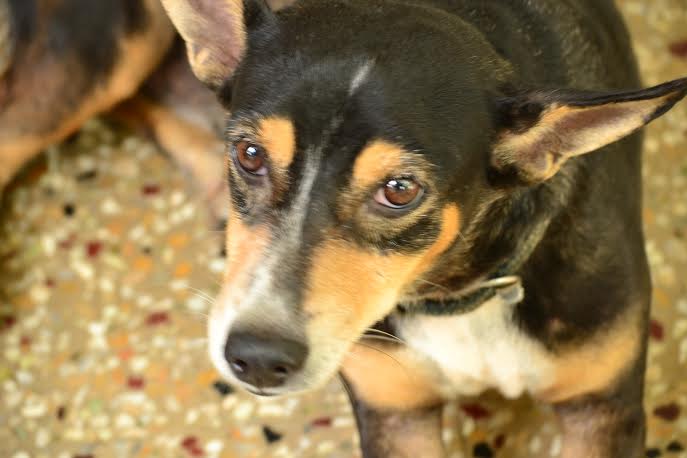 He was one of the dozen other puppies in his living quarters. Gobi Gray wasn't interested in the little doggy treats we brought with us. With all the yelping, tail wagging and jumping, he was clearly implying that we carry him out of the cubicle in our arms.
That's where he wanted to be. In the warmth and comfort of our arms, the puppy stopped yelping and looked peaceful. He buried his head deep into our arms and t-shirts as if to say that he belonged with us. We were lucky to be on the receiving end of unlimited puppy love.
India has a huge share of four-legged, two-legged and winged strays or street animals — this is evident literally at every street corner. Some of these animals need acute medical care but many, in fact most of them, just need a home.
So what is the pedigree problem? In India, pedigree breeding is growing at a rapid rate due to high demand. As some prospective pet-owners choose to pay thousands upon thousands of rupees for a carefully bred and selected 'pure-blood' animal, countless shelter animals are being overlooked.
Gobi Gray, despite his impeccably soft fur and gentle floppy ears, may never find a home because of those who only consider buying a pedigree animal (often for exclusivity).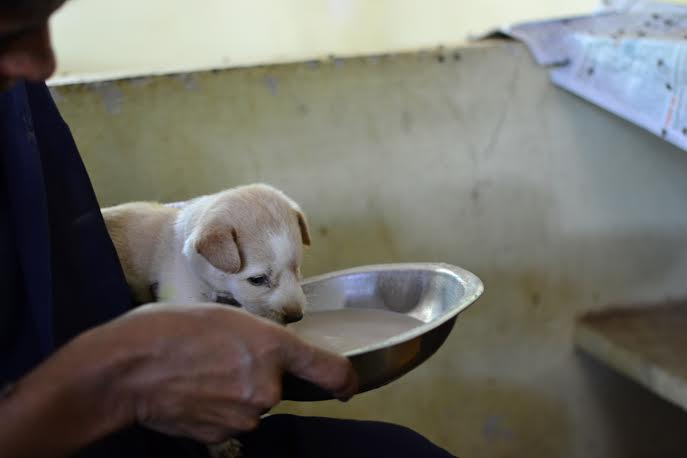 They do not realize that there are innumerable existing creatures already offering their everlasting affection, loyalty and company in exchange for a little shelter and love.
If you are looking for a domestic pet, a watchdog or animal companionship, you must consider adopting an animal instead of buying. Here are some points to ponder:
• Adopting has a significant cost advantage over buying from a breeder.
• For first-time pet owners, adopting an adult dog or cat saves time and effort on toilet training.
• The love, companionship and loyalty (in case of dogs) one expects from a domestic pet remains unchanged irrespective of the dog or cat's breed, appearance or heritage.
• The most important point that weighs in favour of adopting (versus buying) is simply that you will make a difference to this world.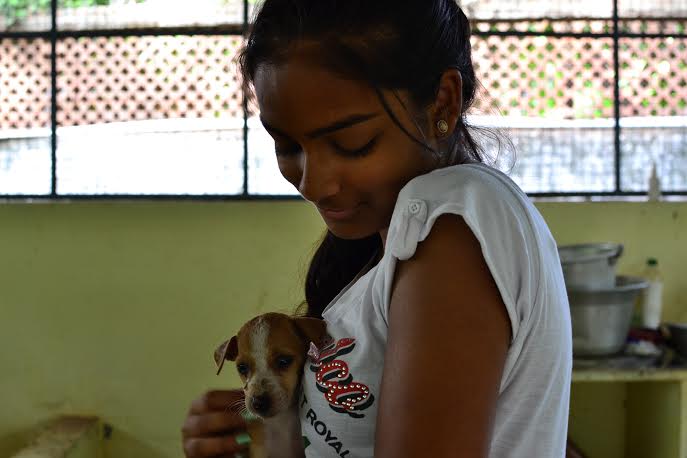 People speak of doing good, helping society, making the world a better place to live, and raising responsible kids. Parents read superhero stories, help fight evil forces in computer games, and recite quotes of world leaders to evoke courage and empathy in their children.
Fair try. But very few families looking for a pet think of opening their homes to abandoned animals as a way of demonstrating social responsibility. Firm moral values can be established through small decisions and actions too.
You can instil a sense of care and responsibility by sharing your home with a homeless animal. You can live and tell a real life story of generosity and love with your kids — a story in which your family will play the role of the rescuing hero.
If you are interested in adopting, then here are some basic steps to follow: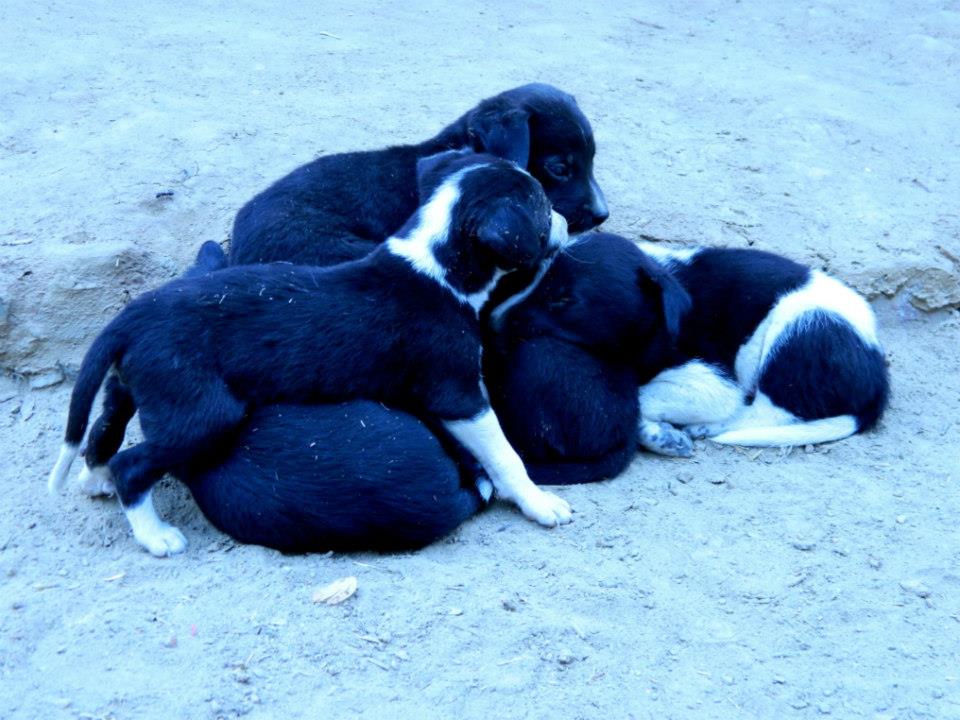 Photo: Kriti Pareek
• Reach out to the animal shelters in your city.
• Make an initial inspection trip to see the dogs/cats in the shelter.
• Ask about adoption and inform yourself on the obligations of being a pet owner — morally (be responsible for another life) and medically (dog's health, vaccinations, etc.). Enquire about the extent of support the animal shelter will provide to help you adapt to an adopted pet from their shelter.
• Only adults can adopt dogs. Children are not allowed to pick pets without adults.
• If you choose to pick a cute looking animal from the road then the first and foremost thing to do is to take the animal to a veterinarian and have it completely checked and vaccinated before it enters your home.
Blue Cross in Chennai, for example, offers immense support to families and adults wanting to adopt pets from their shelter. There are many animal shelters all over India, especially in the cities. The adoption program offered by Blue Cross, Chennai, could serve as a framework and reference for animal shelters in other parts of India too.
In order to encourage and help families adopt, Blue Cross even provides a handy pet manual. Personally, I was impressed to see the doctors at Blue Cross do a thorough health check on the dogs, pups, cats, and kittens selected for adoption. The team of doctors, assistants and animal welfare volunteers are well trained and adept at counselling adopting families.
The animal shelter also provides vaccinations (including a free anti-rabies injection) and a lifetime of medical check-ups for pets adopted from their shelter.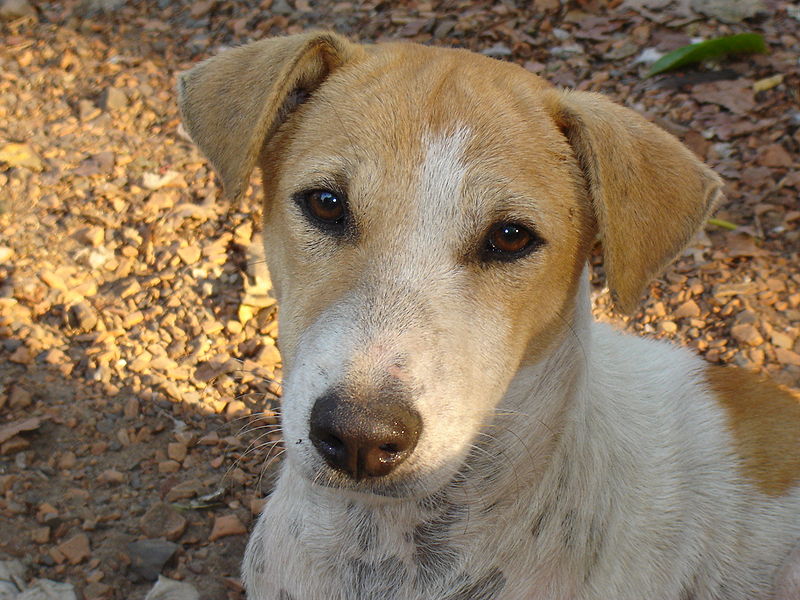 Blue Cross of Chennai doesn't stop there. The organization goes beyond its call of duty and volunteers pay follow-up (post-adoption) visits to ensure that the animals are in fact leading healthy lives in good homes and are not being abused. It also offers up-to-date information on the website, social media and even local print media about adoption programs and about reuniting lost or abandoned animals with their owners or new families.
Money can buy a pedigreed animal but the love of a stray comes for free. You can make a difference in the world by starting with small steps in your immediate environment.
You don't have to travel far and invent a life-saving drug to see a better world. You can merely invite a little homeless fellow, give him two square meals a day, and share your home in return for unconditional love.
Like this story? Or have something to share? Write to us: contact@thebetterindia.com, or connect with us on Facebook and Twitter (@thebetterindia).
About the author: Uma Muthuraaman is a native of Chennai, married to a Delhite. With a two state-marriage and bi-cultural kids the family has travelled around the world and lived in Asian and European cities. Since 2005, Uma is based in Cologne, Germany. Isha Gupta, Uma's daughter, is 14 years old daughter and studying in Germany. You can follow Uma at www.umamuthuraaman.com
We bring stories straight from the heart of India, to inspire millions and create a wave of impact. Our positive movement is growing bigger everyday, and we would love for you to join it.
Please contribute whatever you can, every little penny helps our team in bringing you more stories that support dreams and spread hope.
Tell Us More