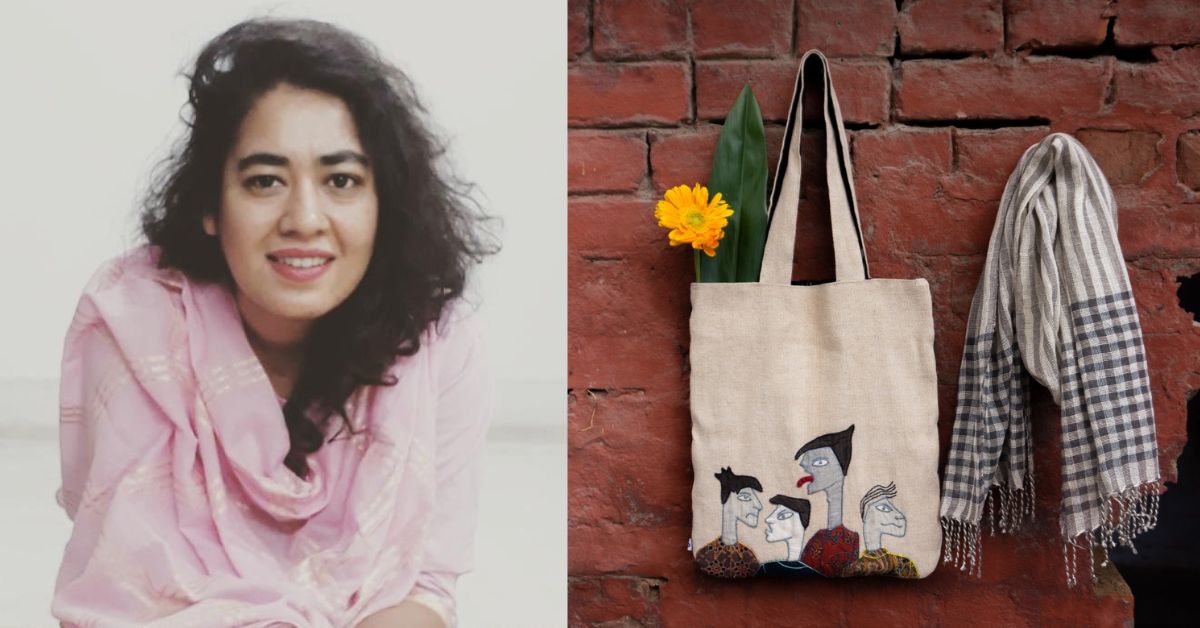 Sumati Jalan runs Bihart, a zero waste clothing brand that is her bid to challenge the stereotypes associated with her home state, Bihar. With this, she aims to revive the region's lesser known arts.
When Sumati Jalan left Bihar to pursue education in another state, she found herself facing the stereotypes that people from the state are often subject to.
"When people would meet me, they would say that I did not 'look' Bihari. This, as per them, was the best compliment for me. I have also met people from Bihar who are not very comfortable announcing the fact that they are from here," the 43-year-old Patna resident tells The Better India.
Today Sumati runs Bihart, a clothing brand that she says is her bid to challenge the stereotypes of her culturally rich state. She moved back home permanently to start this in 2018.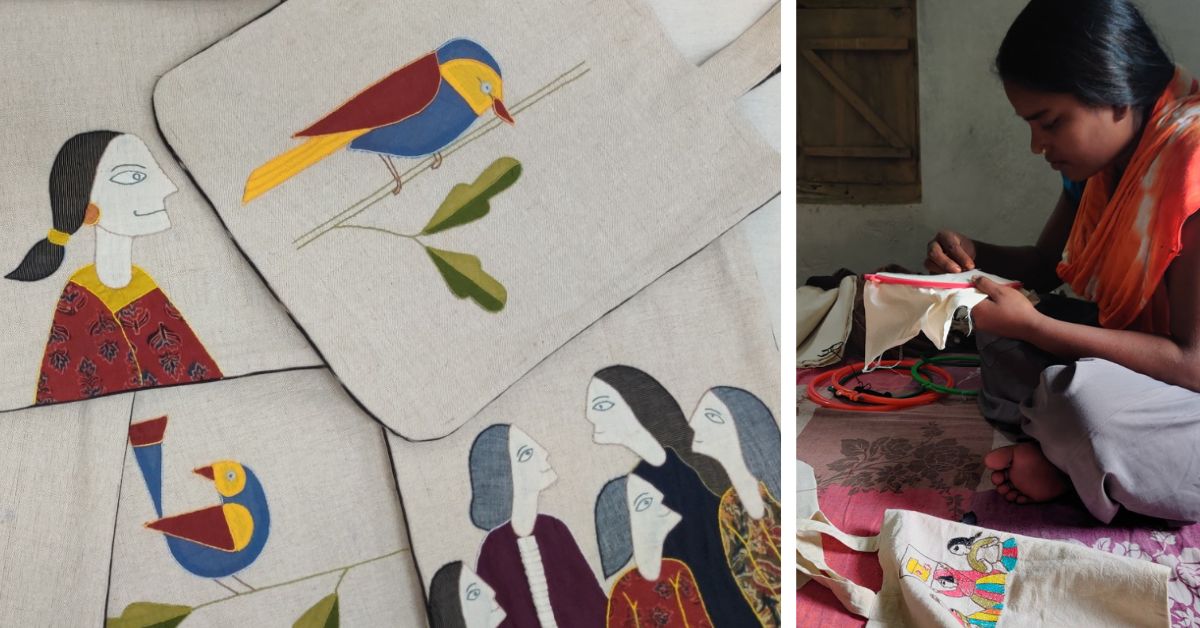 From mulberry silk sarees to kurtis, crop tops, tote bags with applique figurines, handmade Sujani dolls, and extra weft cushions, Sumati creates contemporary designs using age-old crafts that have seldom been explored outside their traditional methods.
Why Bihar is more than just Madhubani
"Bihar is very culturally rich, but except for Madhubani paintings and Bhagalpuri Tussar silk weaves, its other crafts are not very well known. For instance, sujani, manjusha, sikki, and weaves like extra weft, chingari, fishnet, and jharna, are either lost, or on the verge of extinction. We are trying to uplift and revive these crafts and show the beauty of Bihar through art," says Bihart's founder.
"The economic status of the state is such that people leave these crafts to earn in other bigger cities. In the process, arts are getting lost," she adds.
She also points out that today, the concept of 'luxury' is misconceived. "Luxury has now become synonymous with expensiveness. Earlier, the concept of luxury was getting good quality material that lasts long — be it perfume, furniture, or clothes. Today, people are just paying for a logo, and luxury is not equated to quality anymore. When I go to a store, I try to understand why a particular product costs so much," she says.
"I wanted to address both these issues through my brand. This is the reason why we make every piece of clothing from scratch, right from the yarn to getting the fabric hand woven, training weavers, and getting unique designs on the fabric," she adds.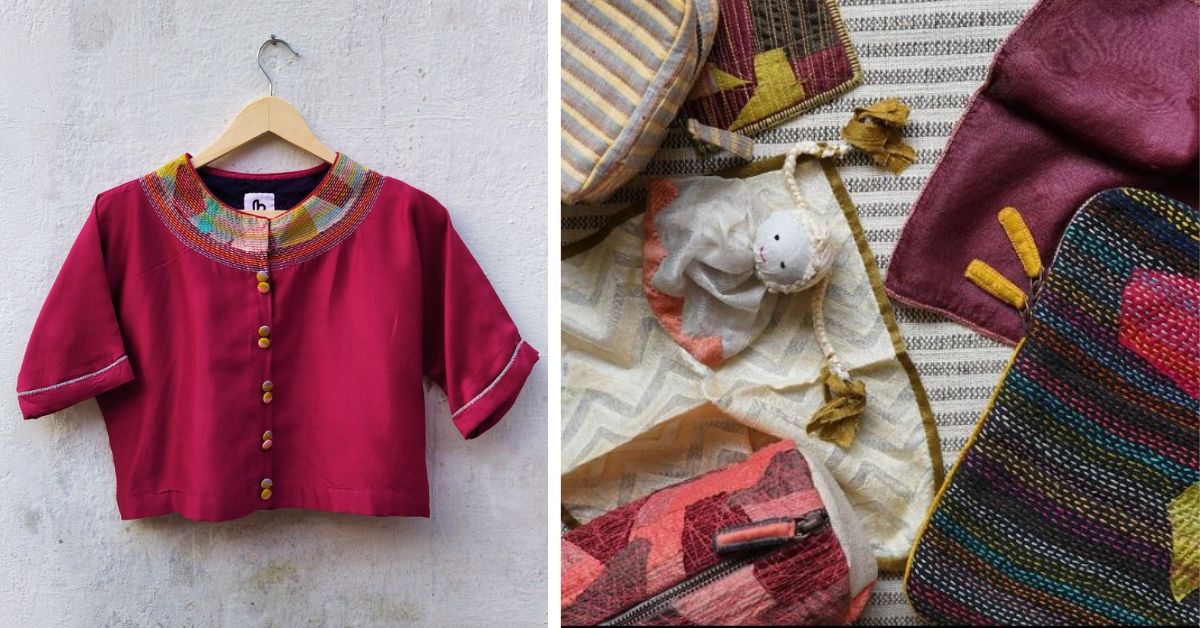 Among Bihart's best-selling products are mulberry silk sarees, extra-weft shirts, silk extra-weft cushions, and upcycled crop tops. "We are a zero waste company. We use leftover cuttings of fabric, make embroideries, and imprint it on a Khadi fabric to make a crop top," she says.
Launched in 2020, Bihart brings in monthly sales of Rs 1.5 lakh. It has stores in Goa, Bengaluru, Delhi, Udaipur, and Rishikesh. Most of the sales come from Bengaluru, Mumbai, Pune, Hyderabad, Chennai, and Goa.
'Utt pataang madam'
With Bihart, Sumati is closely working with local artisans and weavers. Her team comprises up to 15 full-time employees and a network of 18 artisans and 12 weavers.
For Sumati, one of the biggest challenges was to upskill these artisans. "It is crucial to upskill them, but it is also time-consuming, as getting them to agree to do something new is challenging. They are accustomed to making designs of bull, kalash (pot), cow, and lotus. I teach them to make geometric patterns," she says.
"It takes them days to figure out how to do it, but they end up learning and doing a fantastic job. They get annoyed at me sometimes and call me utt pataang (weird) madam," she laughs.
She points out that these weavers and artisans are forced to quit practicing traditional artform as it would not bring them a decent income. For instance, artisan Ruby Devi did not have a stable income earlier, but after getting associated with Bihart, she observed a boost in her livelihood.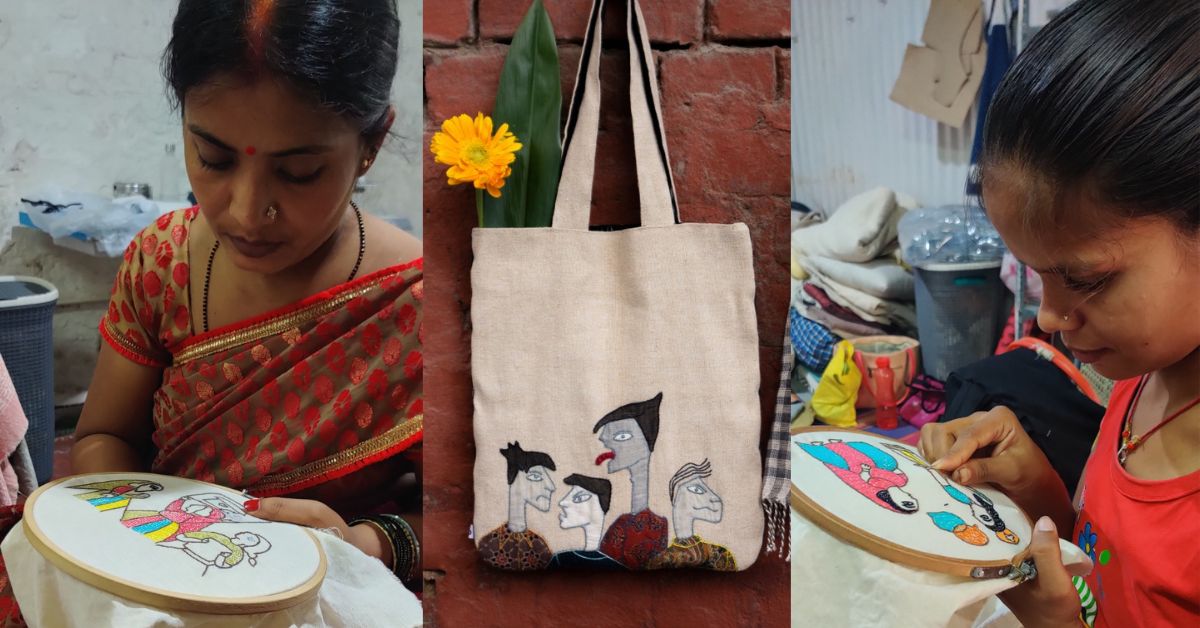 "Earlier, I would get orders sometimes, but there was no fixed work. But now I get good orders and income. For a meter of sujani, I earn up to Rs 1,200. Earlier, I would hardly get anything for the hard work I did. Here, we regularly get work and payments on time," the 36-year-old tells The Better India.
"I learned artform and weaving in my maika (maternal home), but now madam has taught us chain stitch and moti stitch. With my earnings, I have been able to cater to shortages in my home. Seeing me, other women also come to learn the artwork," she adds.
The flicker of change
Meanwhile, Sumati says she had been clueless about the state's unique weaves and art forms initially, despite coming from a family where generation after generation has been collecting statues, coins, antiques, and artifacts from across the world. After meeting several weavers, artisans, and fashion and textile designers, she got started.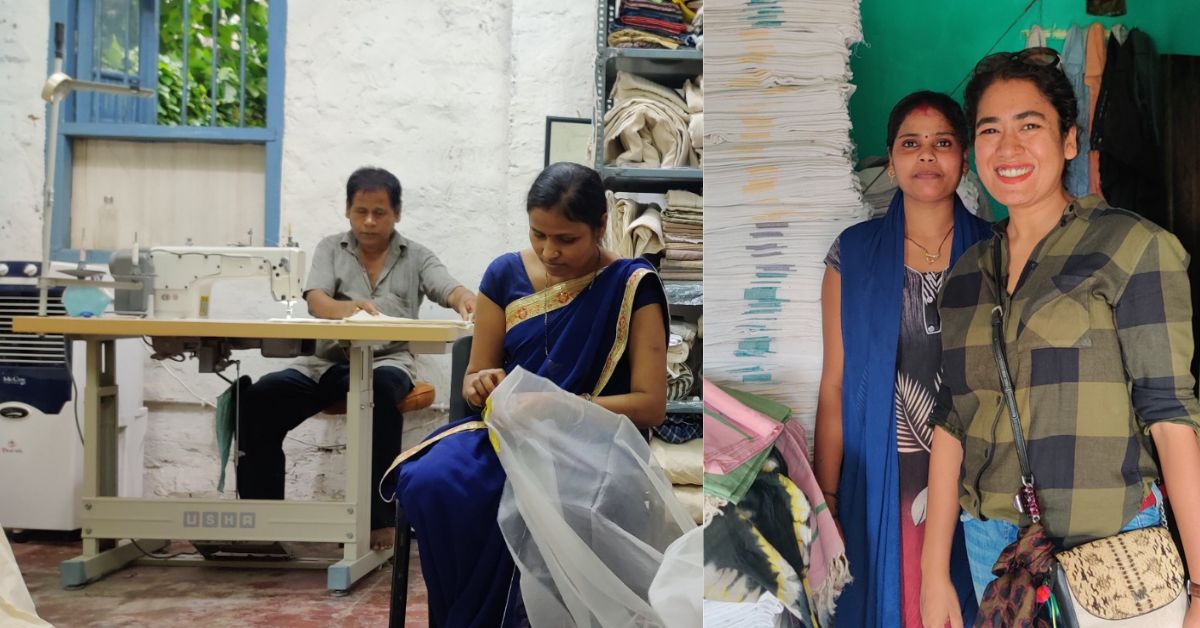 A graduate in mass communication, linguistics and literature, and law, Sumati teaches business report writing skills to multinational clients from KPMG, Samsung, Hitachi, embassies, and diplomats. For this, she dedicates less than a week to travel and taking up training workshops.
With enough time in hand and a vision to challenge the stereotypes, she dedicated herself full-time to Bihart. "Teaching work gives me enough time and money to survive. But I love the work that I am doing through Bihart, although it was not a strategically thought-out idea initially. I did not imagine that I would end up making a brand, having a team, and doing it so seriously," she says, adding that this month, Sumati is launching a new collection dedicated to Kachnar, the state flower of Bihar.
Sumati believes that she has been able to cater to the objectives with which she started Bihart. "Many customers from cities like Delhi, Pune, Bengaluru, and Mumbai visit our stores. They make an effort to come and see Bihart. I see a little flicker of change in their mindset about Bihar and its art."
Edited by Divya Sethu.
We bring stories straight from the heart of India, to inspire millions and create a wave of impact. Our positive movement is growing bigger everyday, and we would love for you to join it.
Please contribute whatever you can, every little penny helps our team in bringing you more stories that support dreams and spread hope.
Tell Us More