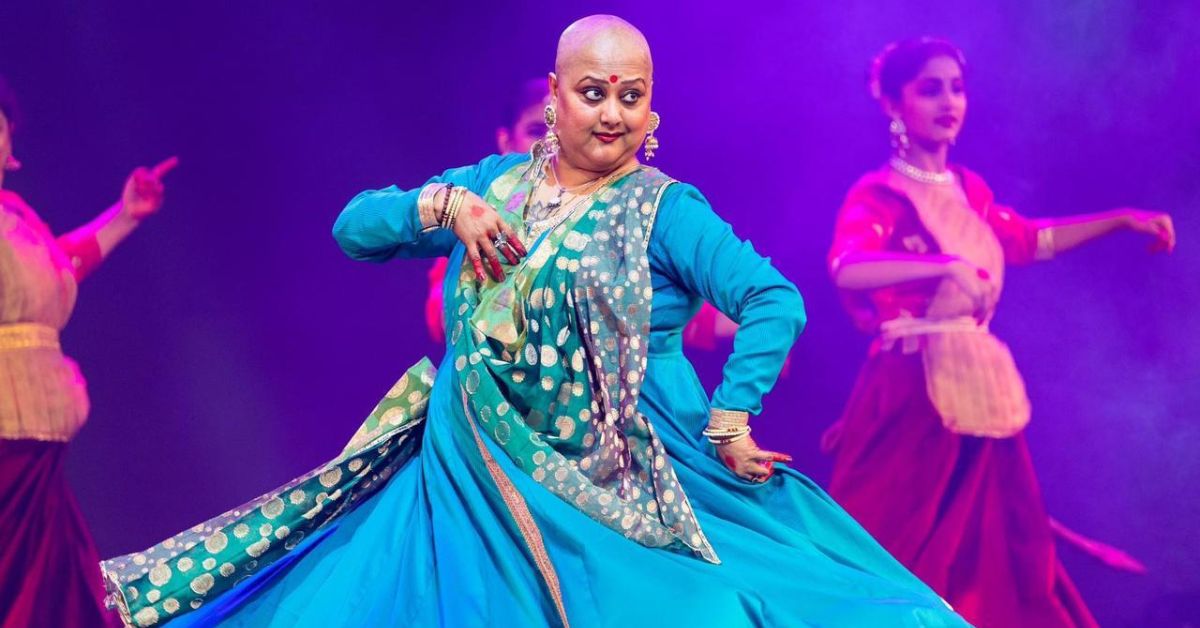 Devoted to Kathak since the age of six, Alaknanda Dasgupta refuses to let cancer stand in the way of doing what she loves most — performing on stage. She shares her journey.
When Alaknanda Dasgupta narrates stories with the gestures of her arms and the movements of her eyes, her spectators are left awestruck. The Kathak performer, who is 48 years old today, has been an avid dancer since the age of six, and has been performing on stage for 32 years.
Last August, while dancing to Chhaap Tilak, the dancer surprised her audience when she pulled off her head wrap to reveal that she had gone bald.
For the last few months, Alaknanda has been battling ovarian cancer. Before this performance, she had undergone an open surgery and had been advised to take rest for two months. But just two weeks after her surgery, she was back on stage, performing with 36 stitches on her stomach.
"A little craziness is necessary in hardships," the Noida resident tells The Better India.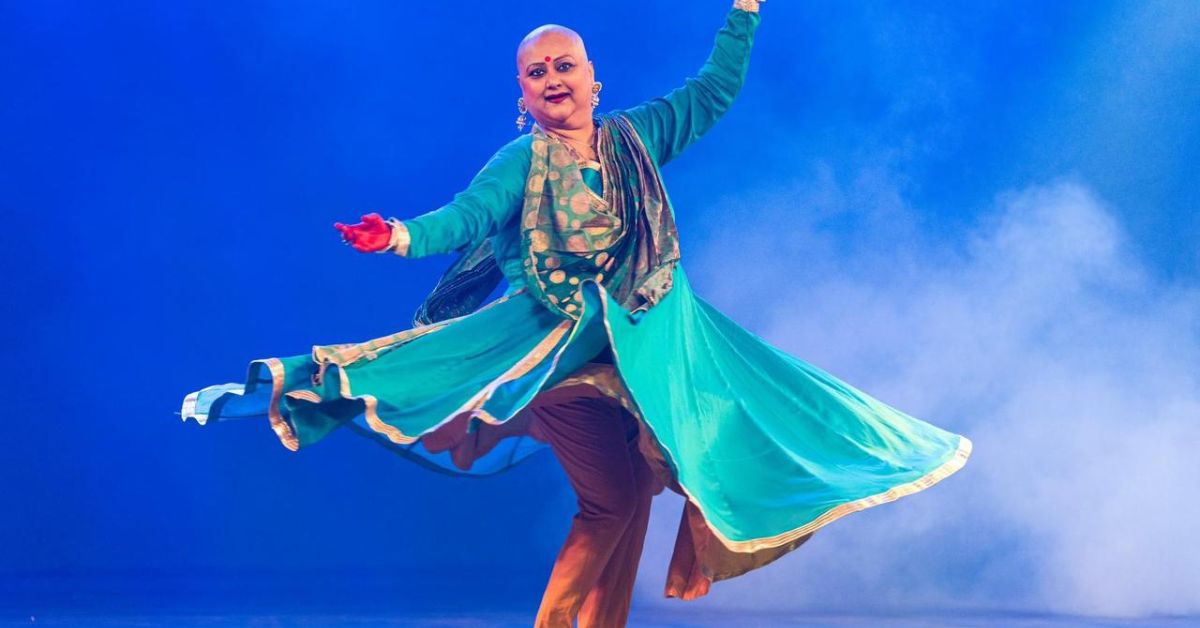 "You live every day, you die once. The moment you open your eyes, and if you are breathing, it is an opportunity to live that day. So why should I waste it worrying?"
"It is up to you if you want to live life crying or smiling. People say that I have started living my life now," she smiles.
Alaknanda is so devoted to Kathak that she has even performed between rounds of chemotherapy. "There were times when I danced a day before, or a day after chemo. One time, even on the day of chemo. Dance is like my oxygen. I cannot give up on it. Between my third and sixth chemo, I have performed 15 shows," she says with pride.
Battling cancer has not affected her liveliness. She embraces her new look when she applies dark kohl, bold lip colours, and wears her confidence like a brand new outfit while performing.
"As a female classical dancer, I am expected to have long black hair. People cannot stand a bald woman dancer. Women also go into a shell after going bald. But my hair is just a part of me, it should not stop me from living my life. I am beautiful even today. And once you accept yourself, society accepts you. Whoever doesn't, don't give two hoots to them," she says.
Alaknanda shaved her hair when it began falling out after the first round of chemotherapy. "I did not want to see myself losing hair every day. I also did not want my house dirty," she laughs.
The diagnosis
Alaknanda found out that she had cancer when she observed unusual spotting during menopause. "After my period, I saw that there was spotting for 10-15 days. I became a little alert and rushed to a gynaecologist, who suggested an ultrasound. For the ultrasound, I went to a radiologist friend, who suggested a CT scan as well. I learned that there is a lump in my ovary and that it needed to be operated on immediately. But I told her I can't," she recalls.
"I had a mega production coming up. I did not inform my family or friends. I had to complete my performance first. At that time, we did not know whether it was cancerous or not," she adds.
After three weeks in May 2022, Alaknanda completed her mega production Maharaas. That day, she informed her family and friends about the lump.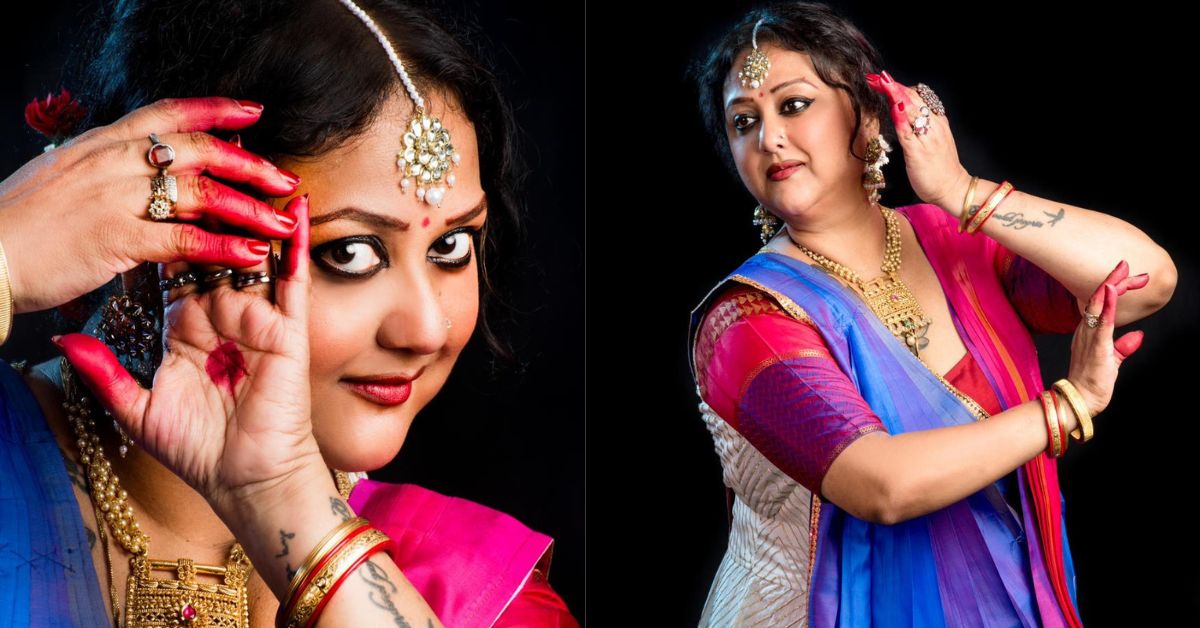 "They were shocked and asked me what I was doing. After consulting with doctors, I decided to undergo surgery on 24 May. It was a laser operation that should have concluded within 5-6 hours, but it went on for 12 hours. Everyone was really worried. After the surgery, the doctors told us that it was not a good lump. They suggested giving the lump for biopsy," she says.
Soon, she learned that she had Stage I ovarian cancer. "Although it was Stage I, the lump had broken out. It was suspected that it could spread to other organs. This time, an open surgery was needed. I received this news on the day of my birthday. The doctor asked me to get admitted, but I wanted to celebrate with a glass of wine and the company of my friends," she says.
Alaknanda refused immediate surgery because she had another performance coming up. "I told her, 'Sorry, I can't'. She said, 'Are you crazy? This is cancer, what do you mean you can't?'. I told her that I have two shows coming up, and I will not die in 15 days. The doctor was furious, but I requested her to give me 15 days," she adds.
On 17 August, she underwent a surgery that left a mark on her body. She performed wearing a belt so that her wounds do not open.
'I'm unstoppable'
"It is not about my shows being a priority over my health," Alaknanda explains. "My mental health and an early diagnosis helped me recover fast. If I would have been in bed, I would have gone into depression. Dance helped me sail through the disease," she says.
But there were days when Alaknanda would lose her cool. "I do shed tears in loneliness. I would question, 'God, why me?' I did not do wrong to anyone. But when I remember that there are people who are in a worse situation than me, I find the strength to fight back. The love of my family and my friends helped. My sons know I am unstoppable," says the single mother of two.
"I did not want anybody to sympathise with me. I sought love. As a woman, while living for others, we tend to forget to live our own lives. I believe if you are happy, only then you can spread happiness," says Alaknanda, who has dedicated her next performance to women's desires.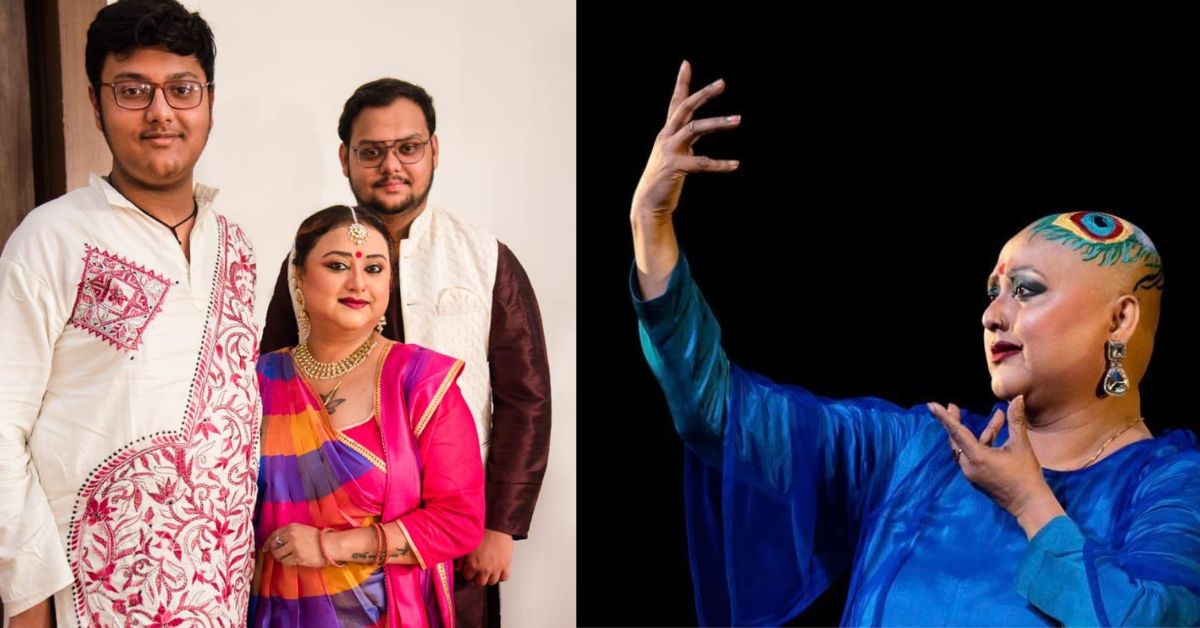 She has also been appointed by the Delhi Election Commission to encourage voter participation through her dance. Through her performances, she highlights many stories from Indian epics to challenge gender stereotypes. For instance, she narrated the story from the point of Draupadi, whose five husbands considered her their possession and lost her in the game of dice to the Kaurava brothers.
"Kathak is storytelling, and dance is not just about body movements, but a catalyst to change society, to make people think," she says.
Edited by Divya Sethu
We bring stories straight from the heart of India, to inspire millions and create a wave of impact. Our positive movement is growing bigger everyday, and we would love for you to join it.
Please contribute whatever you can, every little penny helps our team in bringing you more stories that support dreams and spread hope.
Tell Us More