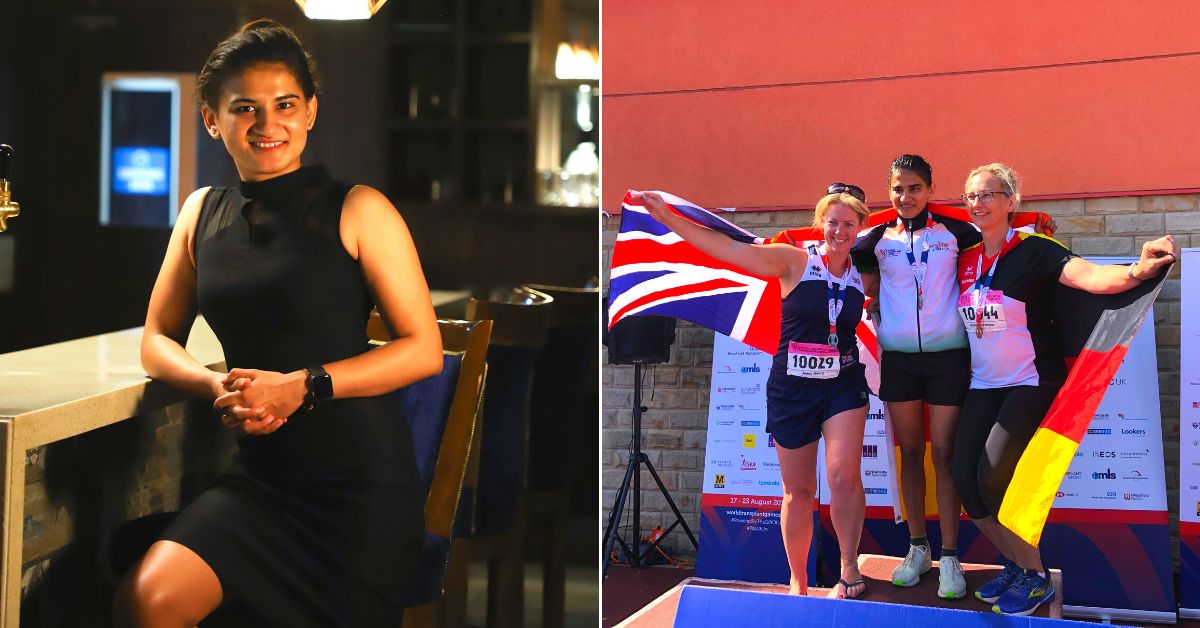 From losing her mother despite donating 74% of her liver at 19 to becoming a world record-holding athlete, entrepreneur, and student at The Wharton School of Business, Ankita Shrivastava has overcome a great deal.
There is no obstacle that Ankita Shrivastava hasn't overcome in her 29 years on this planet.
She lost her mother at age 19 to a fatal condition despite donating about 74 percent of her liver. Soon after her mother passed away, Ankita's father bailed on the family which included her sister and paternal grandmother. If this wasn't enough, she had to overcome incredible physical and mental setbacks following the medical procedure she had to undergo in an attempt to save her mother.
Today, she is a world record-holding athlete, entrepreneur, and student at The Wharton School of Business, University of Pennsylvania, where she's doing her MBA.
The Better India caught up with Bhopal-based Ankita Shrivastava earlier this week as she was preparing for the 24th World Transplant Games, scheduled to take place next month in Perth, Australia.
Tragedy strikes
Born in Gwalior and raised in Bhopal, Ankita grew up in a household with "two progressive, encouraging and motivating parents". But in 2007, Ankita's mother was diagnosed with liver cirrhosis, a condition in which your liver is scarred and permanently damaged. What followed was years of regular treatment and waiting for a donor to appear.
"As luck would have it, my blood group matched with hers (mother's). In 2014, when I was 19 years old, I decided to donate 74 percent of my liver to my mother. This was the best chance we had at saving her life. On 26 February, the transplant took place," recalls Ankita.
Tragically, her mother passed away barely four months after the procedure on 3 July following multi-organ failure. Losing her mother was a devastating experience.
"The impact of her death was profound, tearing our family apart as my father remarried and separated from my sister and me. It was a difficult time. I ended up living with my grandmother, struggling to come to terms with the loss of the woman who meant so much to me," she says.
Making matters worse, the transplant had a significant impact on her health too. She required an entire year just to physically recover from the procedure.
"I was bedridden for a month and had to learn how to sit, stand, and walk from scratch. Despite my mother's passing, I'm extremely proud of my decision to donate my liver, and I would do it again without hesitation. The transplant gave her an additional four months of life. She knew that we did everything in our power to save her. Coping with the loss has been difficult, but time has healed some of the psychological scars I incurred from that experience," she recalls.
She adds that when her father left, it was her godfather and godmother, Manish and Swati Rajoria, who "unofficially" adopted her. "Aside from becoming my first employers, they helped me face these adverse challenges and make a name for myself from scratch," she says.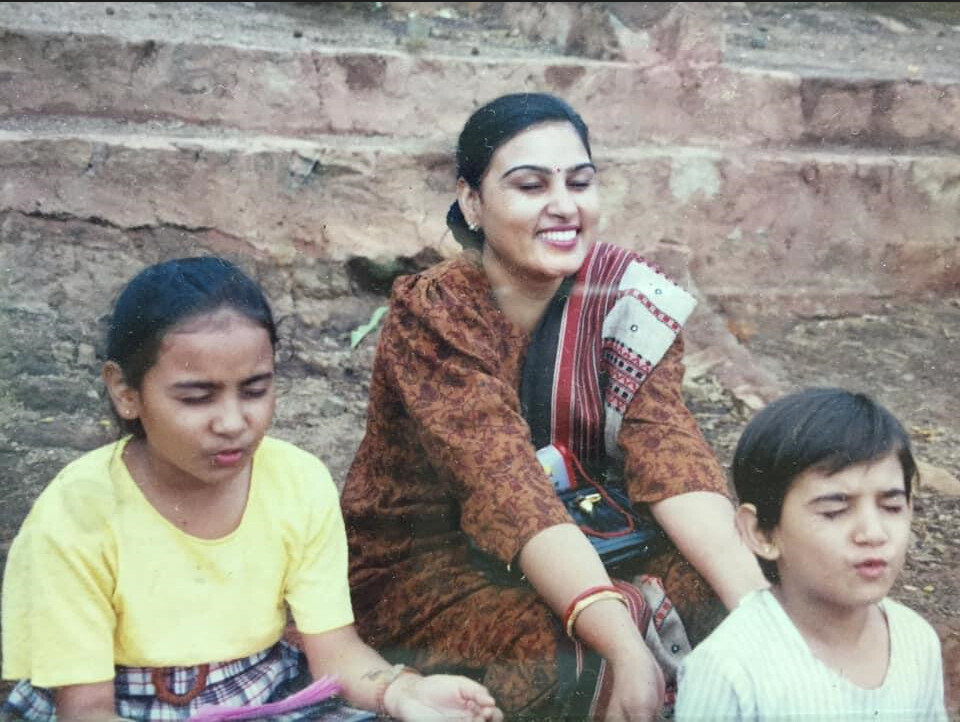 Finding redemption in sports
Ever since she was a child, Ankita always had a talent for sports. She claims to have played multiple sports at the state level and even became a national-level swimmer and basketball player. After the transplant, however, she feared that she would never be able to play again.
"The athlete in me refused to let this life-changing event dampen my spirit. Despite undergoing a transplant, I took up athletics and underwent intense training," she recalls.
Inspiration to take up athletics came from a family friend, a heart recipient, who told her about the World Transplant Games. This inspired her to take up athletics. After spending a year recovering, she began training rigorously, spending over six hours every day to reach the fitness threshold that would make her eligible for the Transplant Games.
"Preparing to become an athlete after a transplant is no easy feat. In my three years of recovery, I underwent a disciplined training regimen with coaches across the board helping me. I would wake up at 4 am, train from 5–9 am at the Sports Authority of India Centre in Bhopal, head to my office at 10:30 am, and then return to the field at 7 pm. Such rigorous hours of training resulted in my success at the 2019 World Transplant Games in the United Kingdom," she informs.
"Moreover, post-transplant digestive issues meant I had to follow a strict diet, including fruits and fresh vegetables while avoiding junk food. Nevertheless, I stayed disciplined and focused on my goals, undergoing multiple counselling and psychological assistance sessions," she adds.
Following the transplant, her mother's passing and her father's decision to quit the family, she also had to start working early to support her family. At only 19, she began working in a large Bhopal-based printing, publishing and animation company, while also finishing college.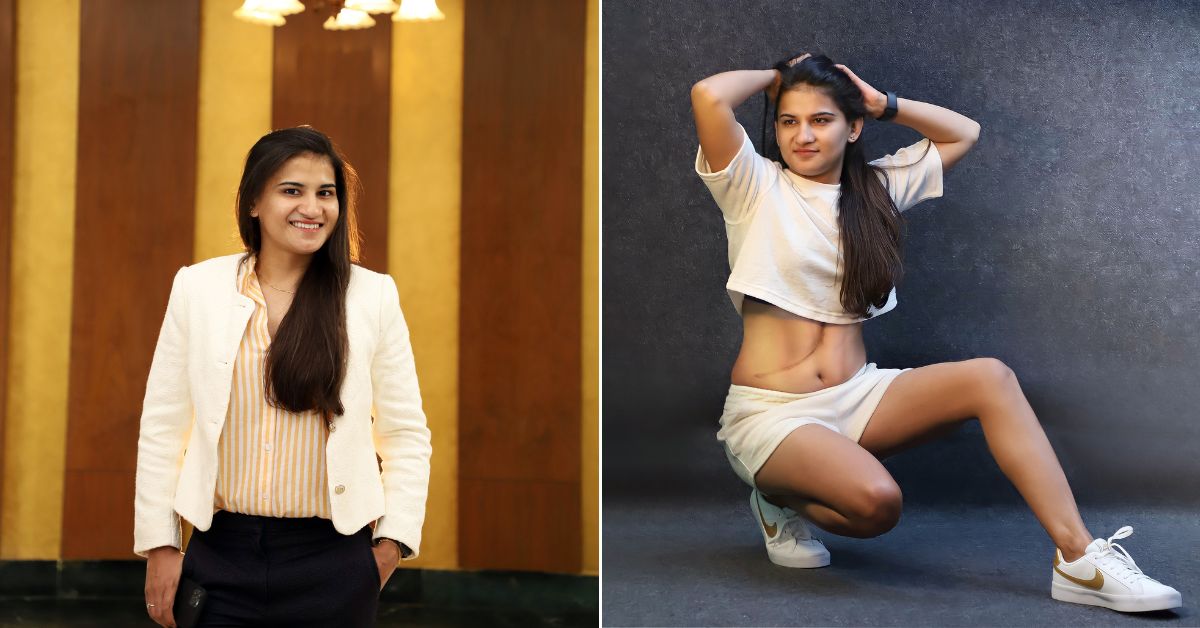 World Transplant Games
Between 15 and 21 April 2023, Perth, Australia, will host the 24th World Transplant Games.
First held in 1978, the games are organised by the World Transplant Games Federation, a UK-based non-profit that aims to promote amateur sport amongst organ transplant recipients, living donors and donor families. It is an event recognised by the International Olympic Committee and sees more than 60 countries participate in it every four years.
"Participants are either organ recipients or donors, drawn to better training, techniques, coaches and regimen. The process for a person who has undergone a transplant to participate in the games is straightforward, and they can register through the official website," she explains.
In the 2019 edition, Ankita set two world records in the women's long jump and ball throw events.
"I was among the 14-member contingent from India [in 2019], while the United States had over 200 participants. Despite facing a life-altering event, I chose to overcome it and emerge as an inspiring athlete," she says.
'Nothing without my support system'
"I owe a great deal of gratitude to the coaches, trainers, and mentors who have played a pivotal role in my journey towards becoming an athlete," she notes.
Satish Kumar, a former national cricketer, has been Ankita's trainer since she first learned about the World Transplant Games. "He not only understands what it takes to overcome major surgeries and bounce back but has also been a constant guide and friend throughout my mental and physical rise. Amit Gautam, meanwhile, has provided me with sport-specific training for my events, particularly the long jump and 100 metres race," she says.
"Additionally, I have had the privilege of working with a full-time dietician and gym coach, Saurabh and Digvijay, respectively, who have helped me with my everyday upskilling. In my initial days, Vishal Verma, a fitness expert, played a critical role in my recovery from surgery, helping me regain the ability to sit and walk normally, which was no easy feat," she adds.
Looking ahead to the upcoming edition of the World Transplant Games, Ankita feels "fortunate" to be working with the University of Pennsylvania (Penn) athletics team as she also pursues her studies at The Wharton Business School.
"I am confident that their resources and expertise will help me perform at par with the expectations I have set for myself," she says.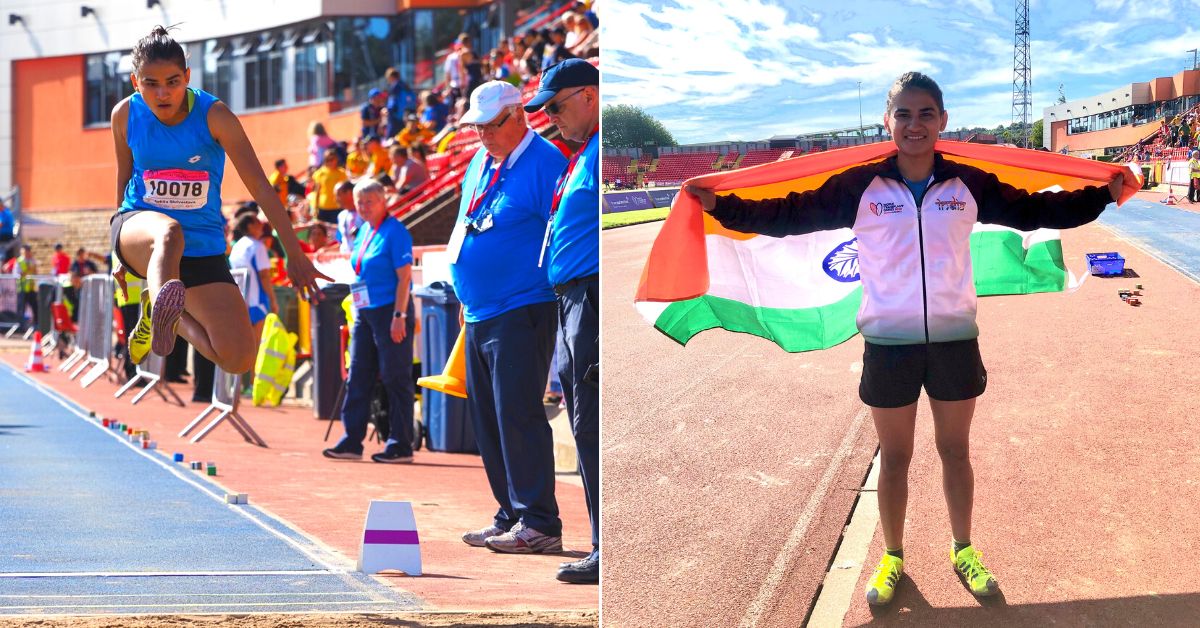 Funding an ambition
As an athlete preparing for the World Transplant Games, funding for training and preparation is a major challenge. Fortunately, Ankita has been "lucky enough" to receive support from various organisations and individuals.
One such non-profit organisation that has been instrumental in her journey is Organ India — an initiative by the New Delhi-based Parashar Foundation to facilitate organ donation and transplantation around the country — along with her team manager there, "who has been tirelessly approaching individual firms and funds for the team."
"While the sponsorship secured so far has been modest, it has helped to defray some of my expenses, including part of my ticket costs. Despite the support received so far, I still require additional funding to adequately prepare for the upcoming tournament," she notes.
As a result, she is actively seeking additional sponsorship from brands, firms, and people who are willing to support her cause. "I believe that with the right resources and support, I can achieve my goals and bring glory to my country at the World Transplant Games," she adds.
More than an athlete
Thanks to a GRE score of 335 out of a top score of 340 and assistance from an MBA admissions consulting firm, Ankita got into The Wharton School of Business in 2022.
"Meanwhile, I have also been a serial entrepreneur in the IP, media, entertainment, and edTech sectors for the past seven years. Together with my business partners Manish Rajoria and Swati Rajoria, we have built eight brands that are recognised across 25 countries. Our pre-school animation characters, including Purple Turtle, have featured in more than 350 books, 14 preschool franchisees, and even a TV show on Discovery Kids," she claims.
"In addition, I am also working on a health and fitness startup called Airfitt, along with two of my classmates from Wharton. Airfitts are essentially CrossFit centres located at airports, designed for the fitness enthusiast who struggles to maintain a workout schedule due to extensive travel, busy work hours, family, or just laziness," she adds.
What drives her incredible workload is a "natural inclination to work well under pressure."
Looking ahead
After competing in the upcoming World Transplant Games, Ankita Shrivastava plans to continue pursuing her passion for entrepreneurship and innovation, with a focus on the media and entertainment, edTech, and health and fitness spaces. She believes that there is still a lot of untapped potential in these industries and hopes to contribute towards their growth and development.
"In addition to my professional pursuits, I also plan to continue my efforts to motivate and mentor other transplant survivors. As an honorary member of several organisations, including Young Indians and Organ India, I have been involved in a range of initiatives aimed at creating awareness about organ donation. My mentorship ranges from entrepreneurship to sports, and I am committed to helping others in any way I can," she says.
"I believe that my experiences have taught me the value of resilience, determination and hard work. I am committed to sharing these lessons with others to help them achieve their goals and aspirations. At the end of the day, I feel a sense of responsibility to give back and make a positive impact in the lives of others and will continue to do so in any way I can," she adds.
(Edited by Pranita Bhat; Images courtesy Ankita Shrivastava)
Tell Us More
We bring stories straight from the heart of India, to inspire millions and create a wave of impact. Our positive movement is growing bigger everyday, and we would love for you to join it.
Please contribute whatever you can, every little penny helps our team in bringing you more stories that support dreams and spread hope.