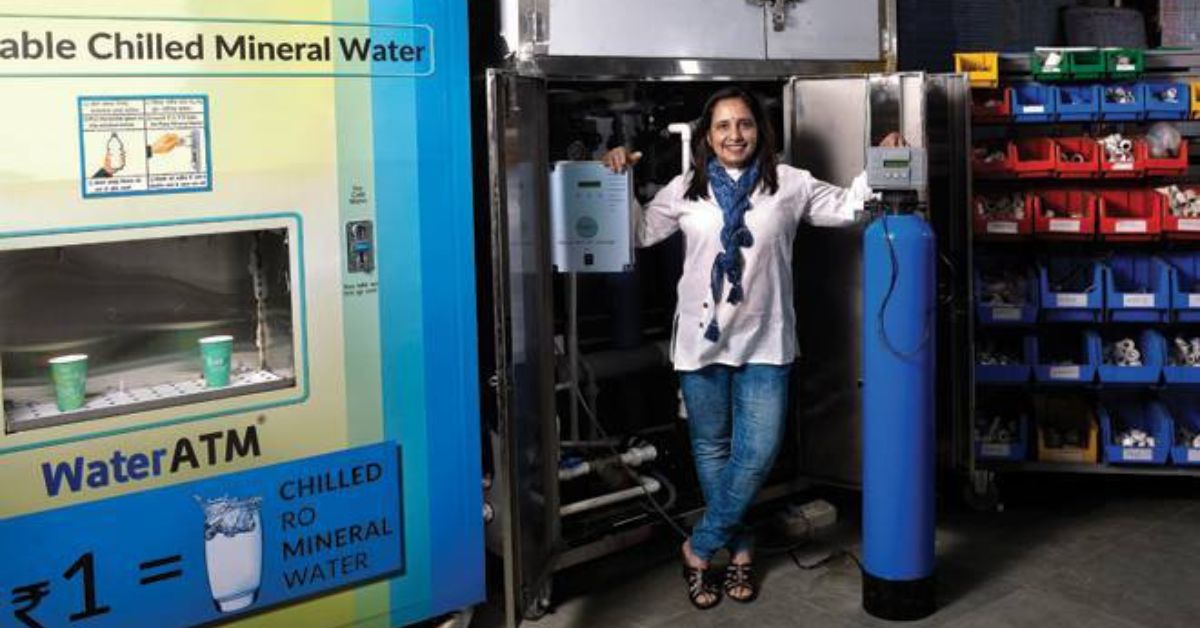 Gurugram-based Vibha Tripathi and Advait Kumar co-founded a water-tech startup called Boon to ensure clean and safe drinking water is accessible to everyone.
This article has been sponsored by Wingify Earth.
For many people, water – a fundamental necessity – is a scarce commodity that may require them to walk great distances to obtain just enough to sustain themselves for a day.
According to a report by the World Bank, water is as valuable as gold for many of us in India during peak summers. The report also highlights that despite India accounting for 18% of the world's population, it possesses only 4% of the world's freshwater resources.
In an effort to quench the thirst of as many as they can, a Gurugram mother-son duo is planting AI-enabled and solar-powered water ATMs across the country through their water-tech startup, Boon.
"Water is a necessity and a right that everyone deserves. We want to make clean, filtered water available to as many as possible," says 30-year-old Advait Kumar, co-founder of Boon, while talking to The Better India.
Their water ATMs provide clean drinking water in an economical and sustainable manner. The filtration system runs on solar energy, and the water is available to everyone at a cost as low as Rs 0.25 per litre.
So far, the company has installed over 1,000 water ATMs and reached over 500 villages in India.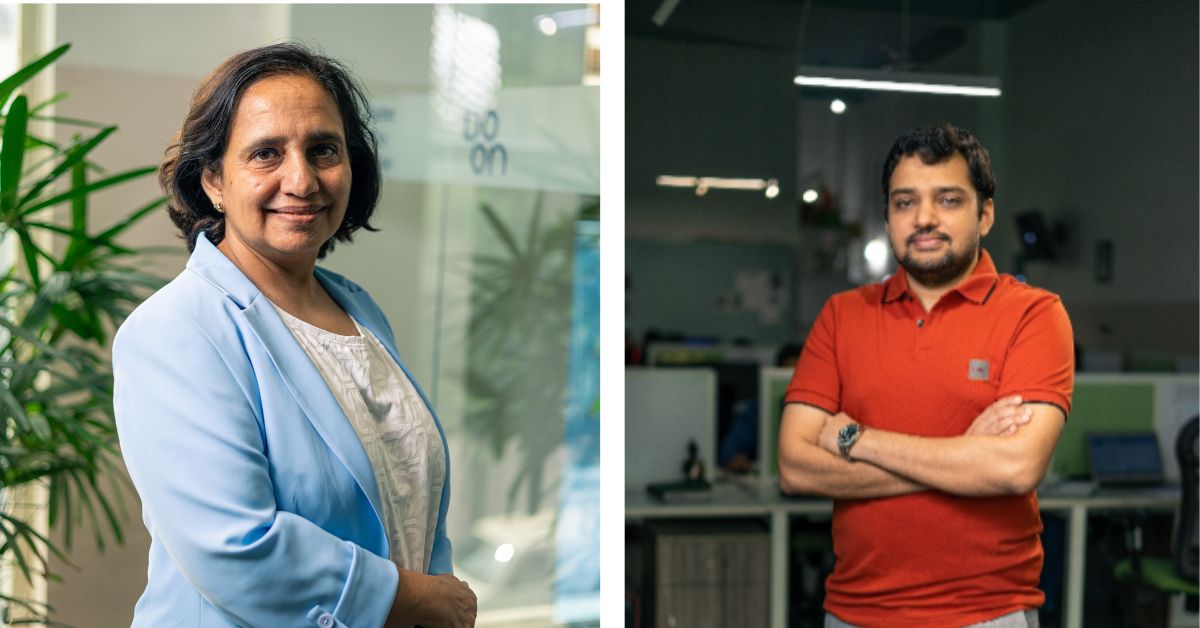 Caring for the environment and the people
A PhD holder from IIT Kanpur, in 2013, co-founder Vibha Tripathi was researching solar energy for a project with the United Nations (UN).
"The project was focussed on making solar energy applicable in various fields. While I was working on that, my son and I started brainstorming on the idea of powering a water purifier with solar energy. We got project approval from UNDP and UNIDO and got grants to research more and develop the technology," says the 54-year-old.
The mother-son duo started research to make the solar panels, which power the filtration systems, more compact in their arrangement.
"We wanted to develop a micro-grid to save the infrastructure requirements of the regular grid. Instead of having a large purification system, we wanted to develop a community-level system that can reach the innermost part of the country," says Advait.
Explaining the technology further, he says, "In solar energy setups, most believe that the panels are the most expensive parts. But this is not true; batteries are the most expensive. So, we built a system which eliminates this cost by developing an efficient energy consuming and purification system."
"In regular purification systems, up to 80 percent of the water is wasted. The system recycles energy that is shot to the filter; instead of storing it in a battery, we stored it in the tanks. The tank is both the water reservoir and energy storehouse, making the design compact. Since it was kept at a height, the gravity helped in furthering the energy, and we could fully eliminate the batteries from the setup," he says.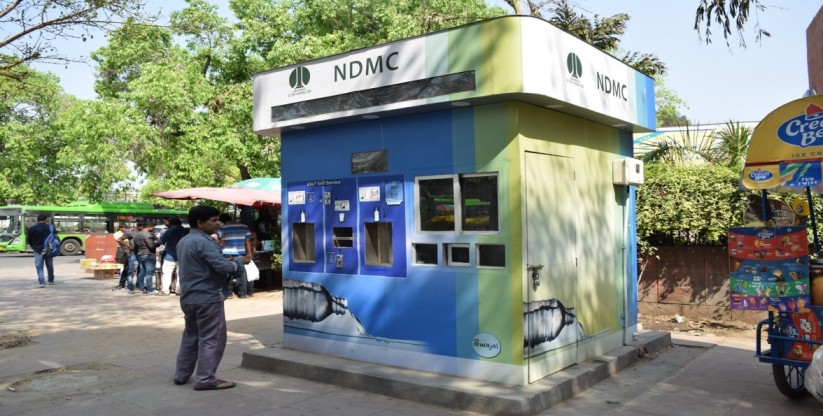 "Even though the water is purified for five hours, the water is stored up and is available for 24 hours a day," adds Vibha.
The duo has installed more than 1,000 water ATMs in urban and rural areas of the country. The ATMs can be found in 14 states, including Uttar Pradesh, Bihar, Jharkhand, Rajasthan, and in cities and villages like Barmer and Faridpur. ATMs are also in schools and public utility places like railway stations in Hyderabad, Mulhahera, and Gurgaon.
Hailing from Barmer village of Rajasthan, where the duo had installed a water ATM, the price of water has come down to 75 paise. The people no longer have to walk miles to procure a day's water. "In our village water is worshipped and so are the people who bring it. When the machine was installed it felt like a miracle. Things have been so much easier and better ever since. I don't think anyone in the village including me would ever think we would see such a thing happen in our lifetime," says Hanuman Ram Nai, a resident of Barmer.
'I had a Swades moment'
As an investment banker in the US, Advait never felt fulfilled by his job. That's when he stumbled upon his mother's research.
"While I was working in the investment banking field, I knew my work had no impact. It was merely moving funds from one point to another. I did not feel like I was adding any value to anyone's life. This thirst for more led to the formation of Boon," he says.
"I had a Swades moment where I felt like I have to work for my country and its people. I joined my mother in 2017 as a co-founder of Boon. We had such an intimate relationship with water, especially in India. We worship rivers and lakes, and we had memories attached to water from childhood having had borewells and pumps at home. At the time of brainstorming, we went to slums and rural areas and realised that water does not come to everyone as it might to a section of society," he adds.
Similarly for Vibha, the motivation stemmed from her love for her country.
"I have been a researcher my whole life. What I have noticed is that the research our scholars do is utilised by another country. In India, it would remain underutilised or sometimes not utilised at all. I felt personally responsible that the research we did be converted into a product for the Indians," she says.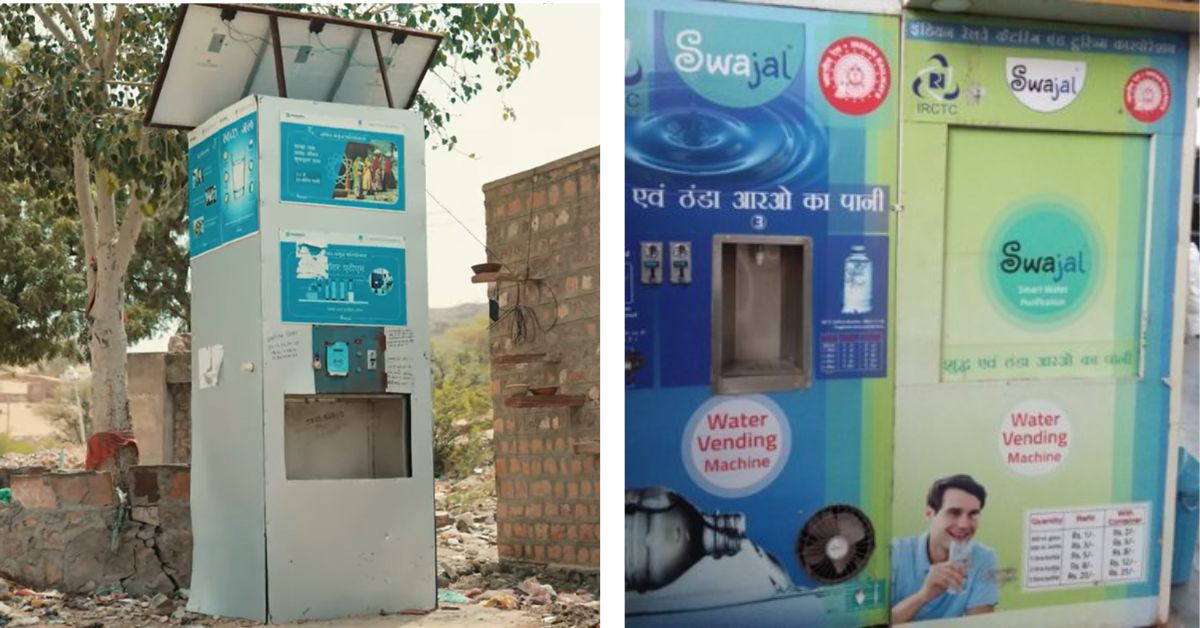 In 2015, the mother-son team's efforts came to a fruitful conclusion as the beginning of a new project when they incorporated the company, Boon (formerly known as Swajal).
"For us, it was a very organic progression from research on a piece of paper to a fully fleshed product. We have had quite a lot of pivots and new ideas, but the aim has always been to bring a sustainable and green way of purifying water and making it available to people," says Advait.
The company collaborates with the state government to install water ATMs in various areas.
"The cost per litre varies from rural to urban areas. In urban areas, the cost can be a minimal amount of Re 1 per litre, and this goes down to just Rs 0.25 in rural areas. The cost also depends on the state government and its subsidies/charges," he informs.
"By installing these ATMs, we also want to spread the idea of BYOB — bring your own bottle. This saves plastic waste from being generated as people will not buy bottled water," he continues, adding that they have estimated to have saved over 2,00,000 bottles from ending up in landfills.
"Water is a very critical need for survival, and in a country like India where there is scarcity, there is a need for action. While in our conceptualising stages, we visited rural villages and saw how much water scarcity those people were facing. The situation will only go worse if not handled. As a company, we want to make sure that everyone has access to clean and safe drinking water," remarks Vibha.
Edited by Pranita Bhat
We bring stories straight from the heart of India, to inspire millions and create a wave of impact. Our positive movement is growing bigger everyday, and we would love for you to join it.
Please contribute whatever you can, every little penny helps our team in bringing you more stories that support dreams and spread hope.
Tell Us More