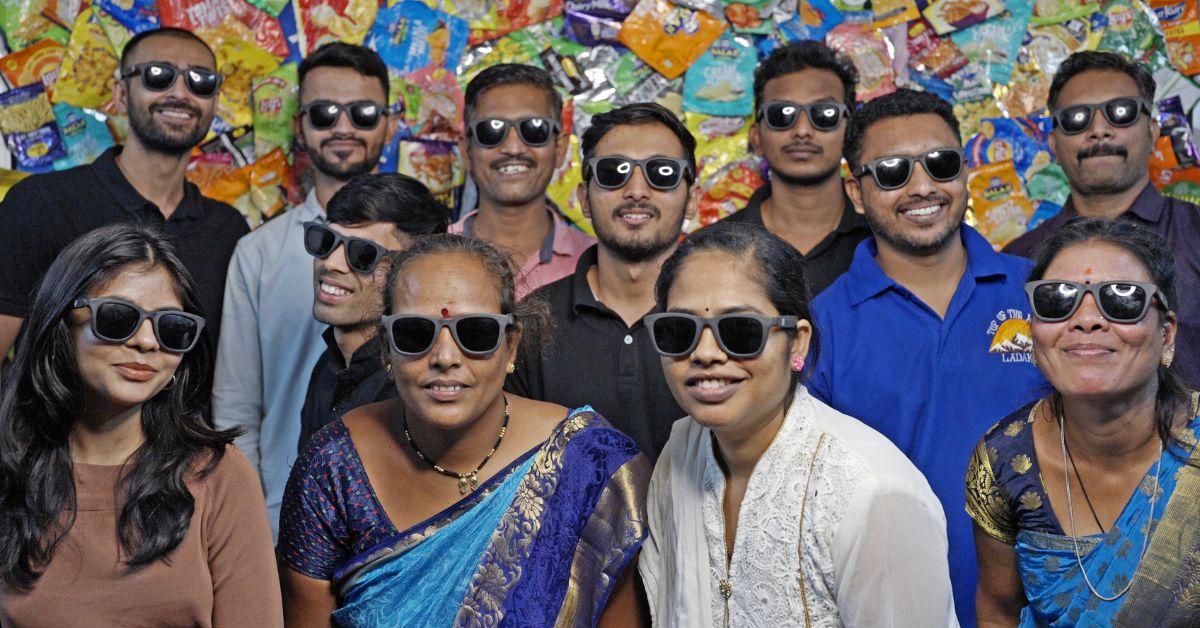 Anish Malpani is the visionary behind Ashaya, the venture that is turning multi-layered plastic waste into trendy sunglasses. Anish explains why he left a cushy US career to embark on this journey.
"Recycling cannot simply be a WhatsApp story or a viral LinkedIn post. It is much more than that," emphasises Anish Malpani as he speaks of his journey in setting up the much-acclaimed Ashaya, a social enterprise that aims to increase the value of waste.
You may recall the brand as touted to be the one "turning chips packets into sunglasses", with trendy designs being their USP.
As it turns out, 'Without' — a brand under Ashaya that is making "the world's first sunglasses from chips packets" — prides itself not only on its cool designs, but also the fact that they utilise MLPs (Multi Layered Plastic) to do this.
This type of plastic waste is notorious for being one of the most common but least recycled, ending up in landfills where it piles up until it is incinerated. The low-value, high-volume composite waste has an unpopular reputation for being economically and technically "impossible" to recycle — the reason being the laminated structure.
In contrast to single-layered plastics, MLPs are a composite of a sheet of plastic coupled with materials like aluminium copper or paper, laminated together culminating into a plastic that goes decades without a change in its composition.
You may ask why, then, are these kinds of plastics being produced?
The laminate structure contributes to the shelf life of the product, keeping it intact. You will find these MLPs around the home in popular items such as pharmaceutical coverings, food-grade items and, of course, chips packets.
But as the ever-increasing pile of MLPs in landfills is a frightening concern, one man is aiming to change this.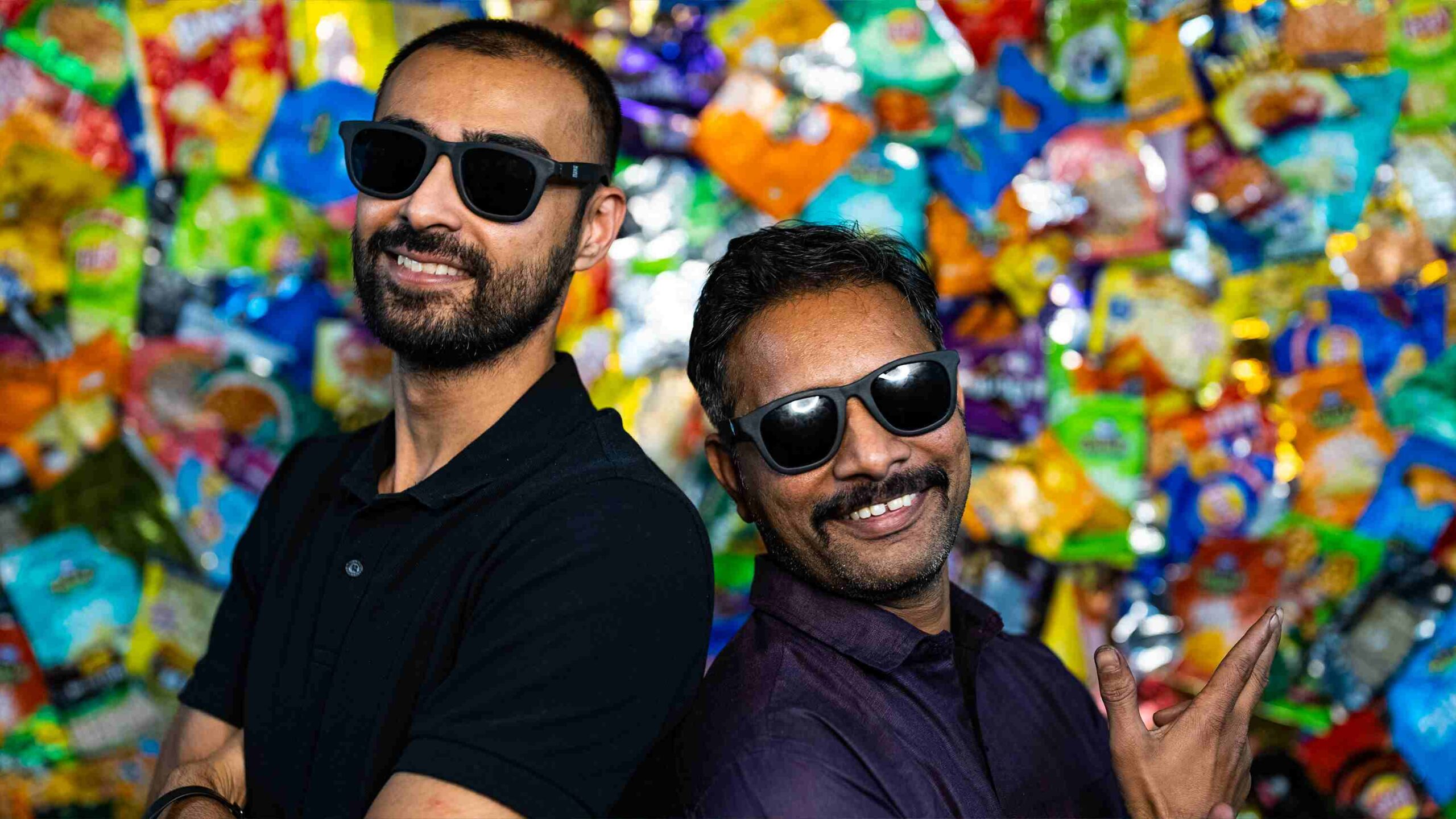 From New York to Nairobi
Anish's journey seems almost as if a movie script — in spite of his lucrative job and life in New York, the 33-year-old knew a part of him wanted to leave this cosy life and change the world.
Recalling the series of episodes that motivated this life transition in 2017, Anish says "It seemed almost wrong to feel depressed while I had everything I could dream of in the States. Things were going well for me professionally and I enjoyed working hard. But I wanted to contribute something to the world that would make people richer, and not just me."
The Ahmedabad-born finance professional decided to move back to the homeland where he dreamt of starting a revolution of sorts. "But I knew once I came to India, I would settle here and not leave again." So instead of jetting off to India to create a difference overnight, Anish decided to spend a couple of years understanding how business can be used to create impact.
For this purpose, he chose two places that he terms "life-changing".
"In Guatemala, I worked closely with local entrepreneurs and nonprofits that were helping social enterprises in their various verticals. I wanted to understand how the impact was created at the grassroots level. While I worked with enterprises at higher levels here for a year, I then moved to Kenya where I did the opposite — I spent time with urban youth working on producing life-improving goods for people in urban slums."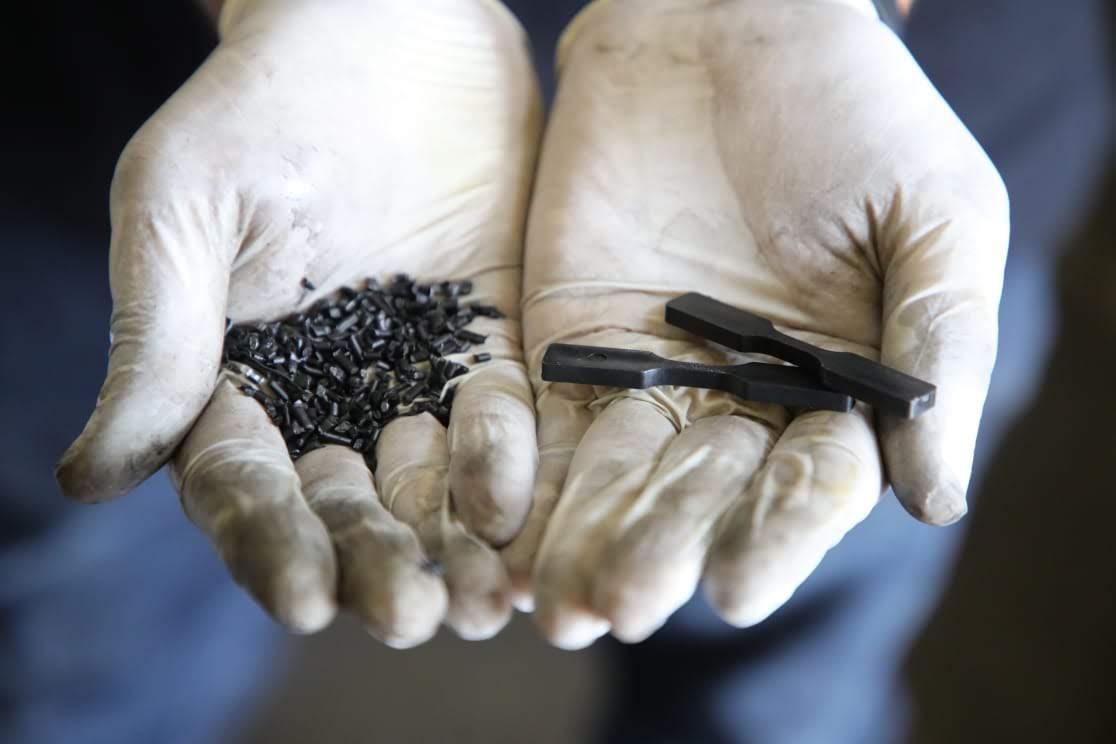 The two years he had were "better than an MBA and cost one-fifth of the degree, while teaching as much". These years armed Anish with the reality he was about to face when he landed in India in 2019.
'But, I did not know where to start.'
Having prioritised poverty as the issue he wanted to find a solution to, Anish was astounded at the scale of this problem in the country. Such was the magnitude of it, he says, that even available data provided little to no information on who these poor people were, what jobs they did, where they lived, etc.
"I had to start from ground zero and began crunching the numbers I managed to retrieve. My analysis told me that a majority of poverty was seen in people in the waste management space. It shocked me as I delved further; I learnt that these waste pickers live poor lives on a multi-dimensional level, have a life expectancy as low as 39 years, scavenge through waste with no protection, and end up often being bitten by dogs. I was baffled," he notes.
With this shocking reality on his mind, Anish continued to research into the area and in the process found himself at Mumbai's Mankhurd, which houses India's oldest and largest Deonar dumping ground. The sheer scale of the waste and plastic thrash here hit him.
He recalls this as the moment he wondered why no one had thought to tie these two problems together and create a solution.
"Let's come up with a model to increase the value of waste and somehow empower waste pickers to earn more. It would be a win-win!"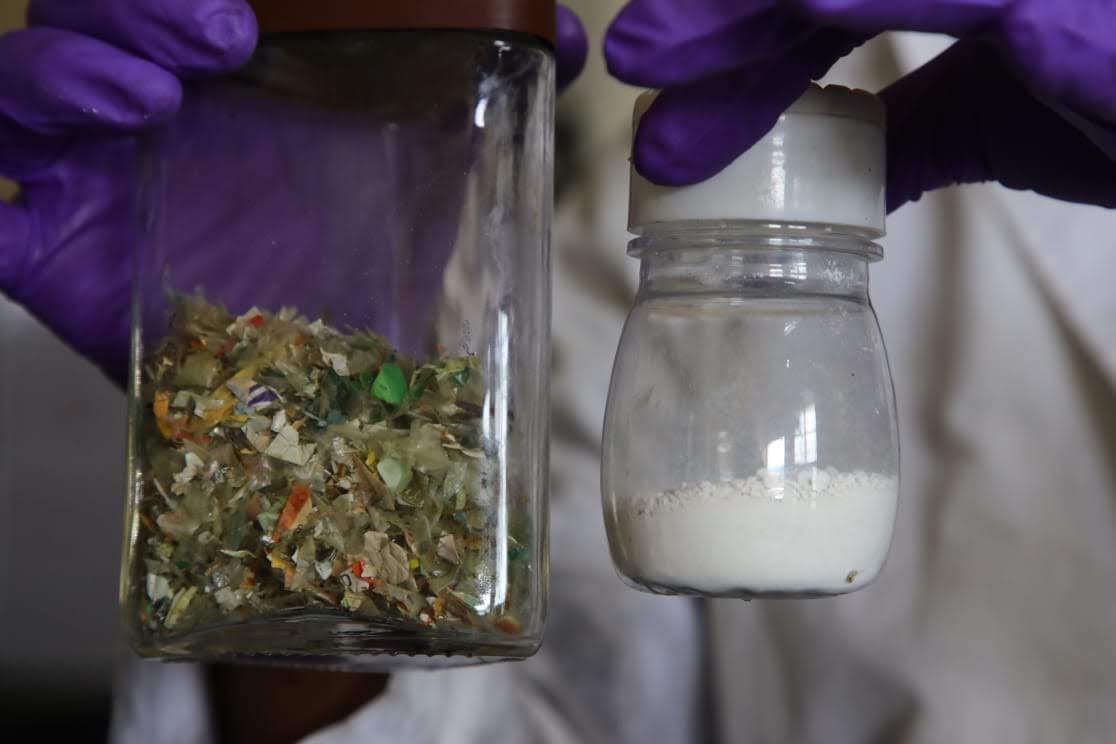 Through further research and visits to plastic recycling organisations across the country, Anish was introduced to another face of the problem — the rise of MLPs.
"I learnt that almost all of the plastic recycling efforts are directed towards PET bottles, etc. But MLP does not get as much attention. This is because it is tough," he notes. So, with a clear ambition of what he wanted to devote his career to, Anish began forming a team of chemists, researchers and technical minds who would use their expertise to convert the MLP into a viable product.
'Finding a lab was tough. People don't want kachra in their machines.'
The team settled on their base in Pune for a myriad of reasons.
The city boasted of numerous educational institutes where they could conduct research, labs where they could develop potential prototypes, and even dump yards where they would be able to source the waste from.
However, despite thinking they had hit the jackpot and could finally scale, Anish figured it was a long way off.
"The people who had the right machinery that we needed were sceptical to let us use it, as they did not want kachra (waste) in their machines. We scoured the city a lot for labs before finally setting up our own 1,200 sq-ft space in MIDC, which currently sees the entire process of production. We spent a year and a half only attempting to crack how we could extract material from the MLP and convert this into a higher quality product. At the time we had no idea sunglasses would be our hit item," recounts Anish.
As they say, necessity is the mother of invention, and so also in the case of Ashaya.
Tracing back to how they ideated on sunglasses, Anish says it was because the capacity of their lab was too small to produce items in tons.
"Our machinery wasn't capable of producing large quantities of material, and we figured if we are producing a material that we want to sell to industries, the quantity would be far too less. This is when we hit upon the idea of producing sunglasses. I mean, no one wants 5,000 sunglasses or a ton of them. We could easily produce 500 glasses and sell them," he explains.
Another reason for choosing sunglasses was their popularity and their simplicity.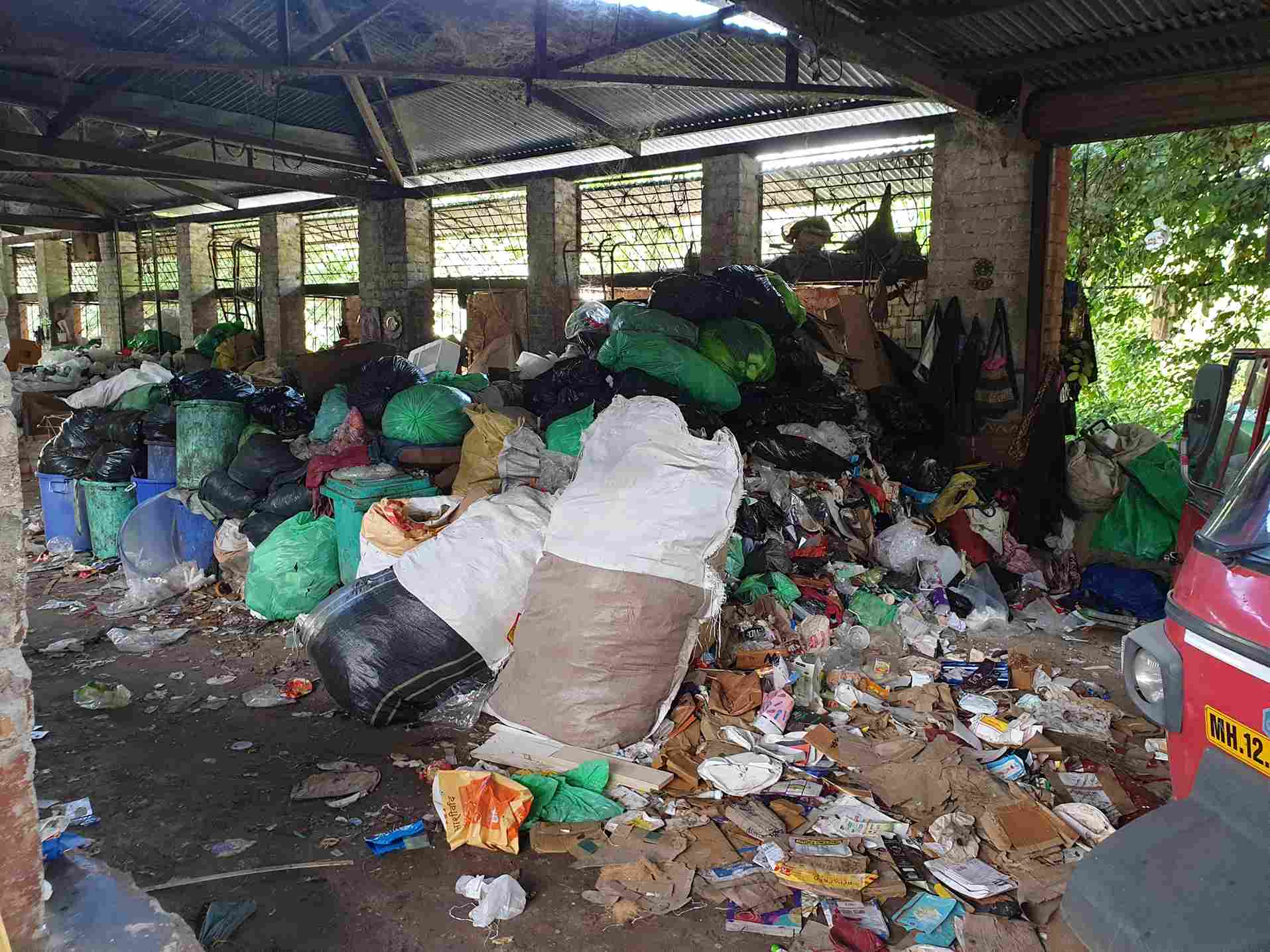 From dump yard to uber cool trendy designs
Anish and his team source the MLP waste from SWaCH Pune, a collective of 4,000 women waste pickers, sifting through waste and segregation it. This could include chocolate wrappers, paper clips, milk packets, and more. The Ashaya team buys the MLP waste from these women at a price of Rs 6 per kg, in contrast to the nil amount they otherwise sell the waste at.
The MLPs are then taken to the unit in Pune where they are shredded, washed, and go through a chemomechanical process that renders two products — polypropylene and polyethylene — which are compounded into pellets that are then injection moulded into sunglass frames. About 90 percent of the frames are from recycled material.
"We don't believe in greenwashing, where we quote a high percent of recycled ingredients while we discount the use of additives. When we say 90 percent of the frame is recycled, we mean it. 10 percent is the additives. While the lenses of the sunglasses are the usual ones and not recycled, we do the cutting in house," he says.
If you purchase a pair of sunglasses from Ashaya and scan the QR code on the frame, you can get all the information — right from the waste that was used to make the sunglasses to how it was made. Anish adds that they are firm about not being picky and choosy with the waste material, as that nullifies their objective.
"We use everything that comes under the MLP bracket," he adds.
Having started selling products in February 2023, Ashaya ships pan-India and has 500 orders in the pipeline so far. To date 265 kg of plastic has been recycled to produce the sunglasses, which retail for Rs 1,099 each.
Anish says right now the focus isn't sales, but rather to get good feedback on how they can scale and develop the product further. As for how the future of the venture seems, Anish says he is hopeful of being able to create a scalable impact in the waste to value sector.  
Edited by Divya Sethu
Tell Us More
We bring stories straight from the heart of India, to inspire millions and create a wave of impact. Our positive movement is growing bigger everyday, and we would love for you to join it.
Please contribute whatever you can, every little penny helps our team in bringing you more stories that support dreams and spread hope.