While many places in India still face gender-based violence, this village in Madhya Pradesh, where men were regularly beating their wives, now has them helping women in their household chores. Here's how the transformation slowly but surely took place.
While many places in India still face gender-based violence, this village in Madhya Pradesh, where men were regularly beating their wives, now has them helping women in their household chores. Here's how the transformation slowly but surely took place.
"Aap padhi likhi hain toh kya hua, hain toh aurat na. Aur aurat kabhie mardon ke barabar nahi baith sakti (So what if you are educated? You are a woman and a woman cannot have the same status as men in society). This is probably what I would have said to you had I met you a few years back," remarks Meghraj Singh Gurjar, 33, as he pulls up a chair for me, "Now, however, I understand that men and women need to share an equal space to be able to live a happy and peaceful life.
In the staunchly patriarchal heartland of Madhya Pradesh, hundreds of men like Meghraj, across 15 villages of Morena district, have slowly but surely come to realise that treating women with love and respect will not make them lose their masculinity.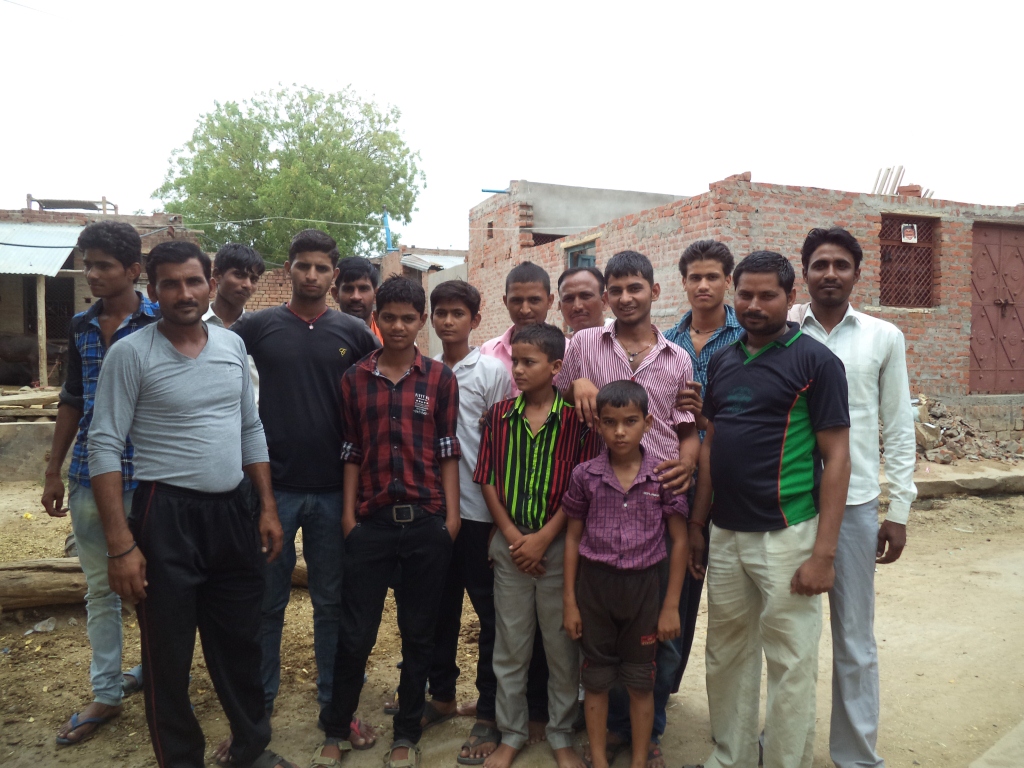 "Earlier, I would beat my wife for no reason. Pani nahi diya, toh thok do saali ko (if she didn't give me a glass of water I would beat her up). These days, I get a glass of water myself instead of thrashing her in front of the entire village. I know that beating a woman doesn't make me a better man," says Meghraj of Rathol Ka Pura village.
Adds Baghwati Kumar Baghel of Bhatari village, "Domestic violence used to be widespread. It was common to hear women crying out in pain as their husbands beat them up. Fortunately, that's all in the past."
Today, boys and men in the area have learnt to value the women in their family. They are not only open to doing household chores to ease their burden, they make sure their sisters and daughters are not pushed into early marriage and are vigilant to their healthcare needs as well.
This extraordinary change of heart has taken place after the Delhi-based Centre for Health and Social Justice (CHSJ) teamed up with Dharti, a local non government organisation, in 2011 under its Family Health Campaign: Accountability for Change (SAJHEDAR) programme, to work towards bettering the lives of rural women, particularly their access to maternal healthcare.
The idea was to draw attention to men's accountability as responsible partners and parents and improve the quality and utilisation of public health services on the ground.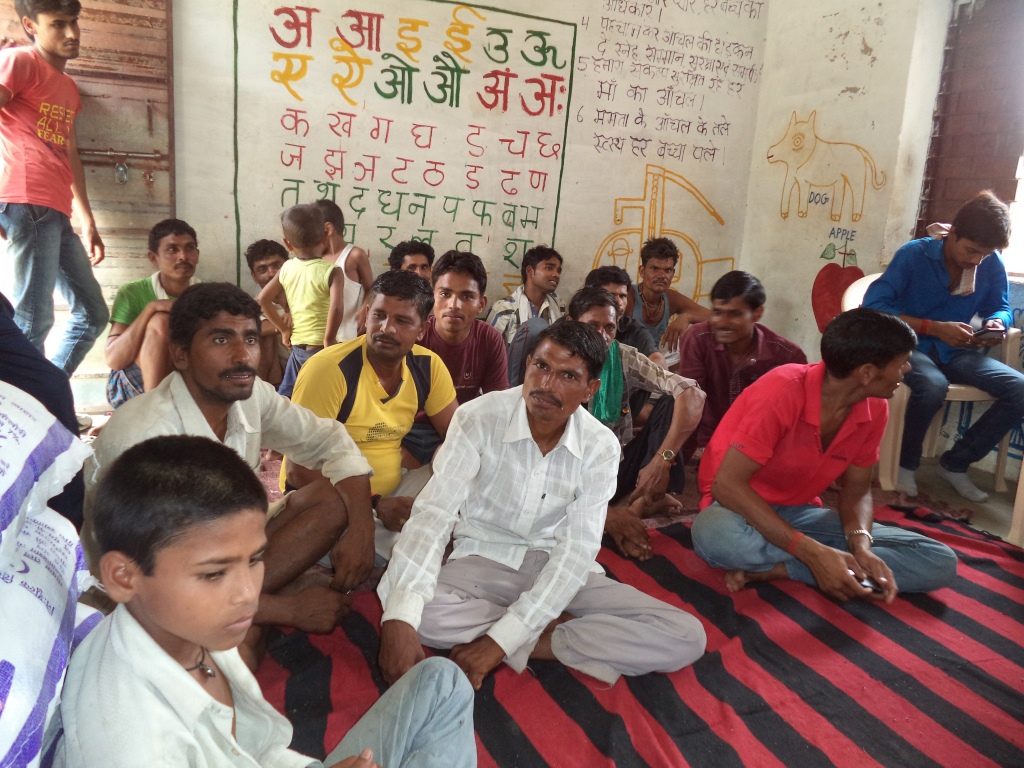 Mahendra Kumar, Project Coordinator, CHSJ, elaborates, "We selected 15 villages, all inhabited by male dominant communities like the Gurjars and Rajputs. During the baseline survey, we gathered facts that clearly pointed to the poor quality of maternal health services in the area. Meanwhile, we observed that women were neither being allowed to go to the primary health centre (PHC) on their own, nor were their husbands willing to take them, as they felt that they would be publicly ridiculed for doing so."
It was evident that transforming the mindset of men would make all the difference – and therein lay the real challenge. Adds Mahendra, "Owing to our patriarchal social structures, men generally lack awareness on social issues. No one ever discusses matters of health, education or sanitation with them so one can simply forget about them being conscious of women's needs and concerns. To get things going we decided to identify men who were at least open to sitting through the discussions on issues related to women."
Dharti's field activists, Sanjay Singh and Suman Singh went to each village to hand pick men who had the potential to become agents of change, called 'animators', and then motivate them to engage with other men between 18-35 years in their village to participate in the specially-designed orientation and training sessions.
"When Suman-behenji had first come to us and talked about how men should help women in household work our initial reaction was to throw her out. We felt that she could create a lot of problems for us by trying to change our way of life," recalls Purushottam Gurjar, 32, a father of three, from Rathol Ka Pura.
Suman was pointedly asked not to sit with the men but she did so anyway and despite knowing that she was not being taken seriously, she continued to deal with their regressive attitude with patience. "Our behaviour was rude but she continued to be there at every session to explain to us why it is important to treat women well. Very gradually, we started to apply our learnings to our daily life. Many stopped playing cards and began to lend a hand in doing chores like looking after our children or fetching water," elaborates Purushottam.
Besides the one-on-one sessions CHSJ and Dharti organised street plays to reinforce the messages of equality, empowerment and saying 'no' to violence against women.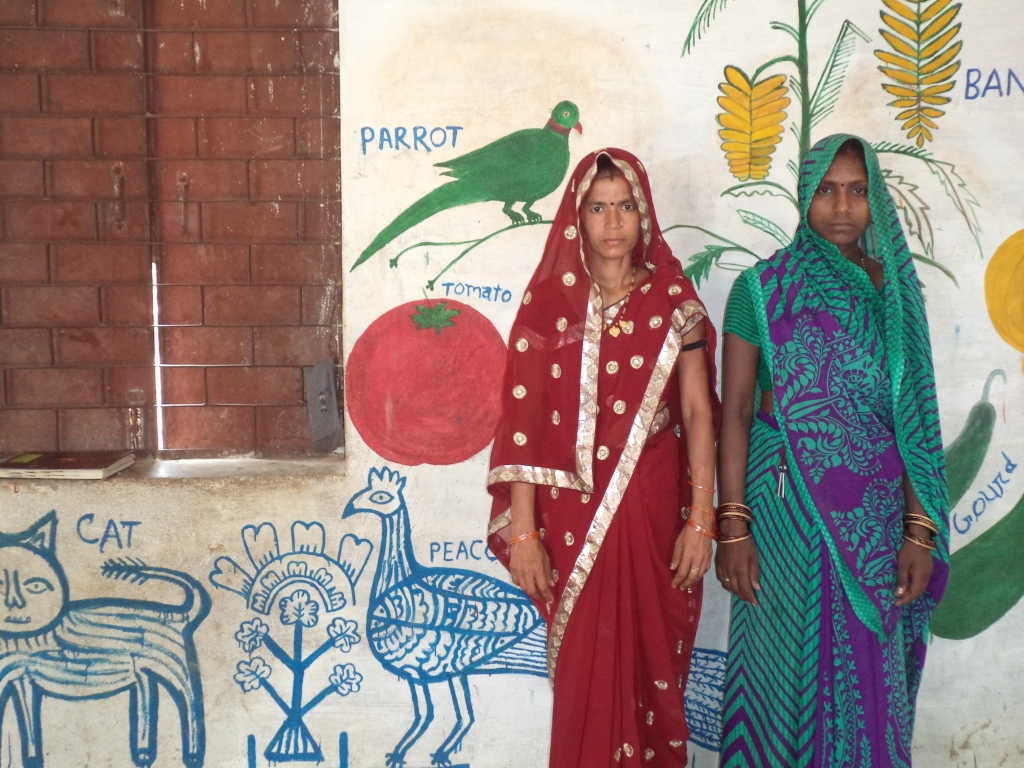 "After the performance, the reactions from the men used to be quite telling. The scenes where domestic violence was enacted were like showing a mirror to them," says Sanjay.
As a few good men started voicing their support for women it had a multiplier effect. Whereas Ombir Singh Gurjar managed to convince his parents to support his sister's decision to continue her schooling, Ranjit Gurjar, 18, who had got married when he was only 15, motivated his teenage bride to resume her education. Significantly, cases of domestic violence, too, decreased drastically.
For the women, it was like a new lease of life. Says Mahendra, "Initially, women had been forbidden to talk to outsiders or go anywhere without a man from their family. When we wanted to call them for discussions they were scared to come and constantly feared being beaten up for defying the social diktat. Later on, everyone started interacting without restraint."
As the sensitisation process was unfolding and gathering momentum, Sanjay and Suman started harnessing this newly acquired positive outlook to streamline the delivery of maternal and child healthcare services.
"In each village we asked the men to sit together and create a social report card with a focus on the status of maternal health services including immunisation, the implementation of the Janani Suraksha Yojana, availability of ambulances, running of the anganwadi centre, and so on. After some hesitation, the men came forward with their concerns, which they had never shared with anyone previously due to lack of support," explains Devendra Bhadauria, Chief Functionary, Dharti.
After extensive interactions they put together a chart listing all the problems in order of priority. This was later shared with the government health workers without whom the improvements were not going to be possible.
Whereas the lack of a health centre emerged as a key issue in Bhatari, ASHA Angoori Devi's work, too, came under the scanner. When she was presented the details of the report card, Angoori got around to clarifying her seeming lack of effort to deliver quality healthcare.
"When I told them that only when I get access to women and when they are allowed to visit me freely would things get better they realised where they had been wrong. They assured that they would extend full cooperation to me, ensure that their wives receive proper nutrition from the anganwadi during pregnancy and make institutional delivery a norm," she says. And, indeed, it's a promise they manage to keep.
These days, women feel comfortable talking about their problems with the men, who have developed a reasonable understanding on subjects such as gender, sexuality, masculinity, violence as well as women's health, particularly contraception, pregnancy and child care.
"It took three years to reach a stage where men have started respecting their wives, mothers, sisters and daughters. I am hopeful that the future will be a lot brighter for them," says Suman, with a bright smile. Meghraj's wife Bhoori Devi concludes, "Yes, Meghraj has changed. He looks after the children, helps me in household chores and accompanies me to the health centre whenever I am not well. I am happy and peaceful."
Like this story? Or have something to share? Write to us: contact@thebetterindia.com, or connect with us on Facebook and Twitter (@thebetterindia).