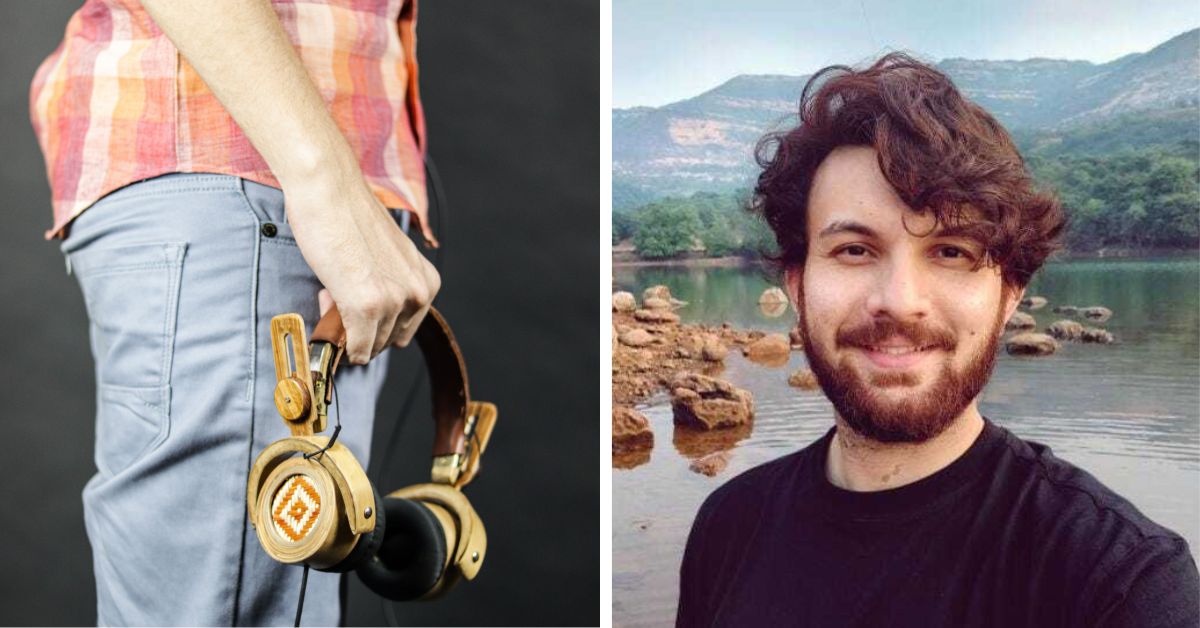 Aakansh Chaturvedi (26), an IIT Bombay graduate and product designer, has designed eco-friendly headphones using bamboo. Named 'Bambass', these headphones are 70 percent biodegradable.
Imagine this — the most common gadget seen hanging around most youth's necks, the headphones, which are mostly made of non-biodegradable materials, are replaced by an eco-friendly design that is 70 percent recyclable and biodegradable.
A 26-year-old has made this a possibility with Bambass. The brainchild of Aakansh Chaturvedi, an IIT Bombay design student, these headphones are made out of bamboo using traditional craftsmanship while maintaining a sleek and modern design.
"I wanted to design something that gives back to the environment. During my course in IIT-B, I realised that products around us can affect the environment and that it is a designer who can change that," tells Aakansh to The Better India.
Coming up with the Bambass-tic design
Hailing from a small town near Indore, Aakansh says that he always wanted to be a product designer but could not locate a path to it.
"Getting into design was quite a turning point for me. When I was pursuing my engineering in Indore, not many knew about industrial design. But I was always interested in knowing how design works and how product design can help with problem-solving. By the end of the course, I knew I wanted to look at the design side of things more than the technical aspects," he says.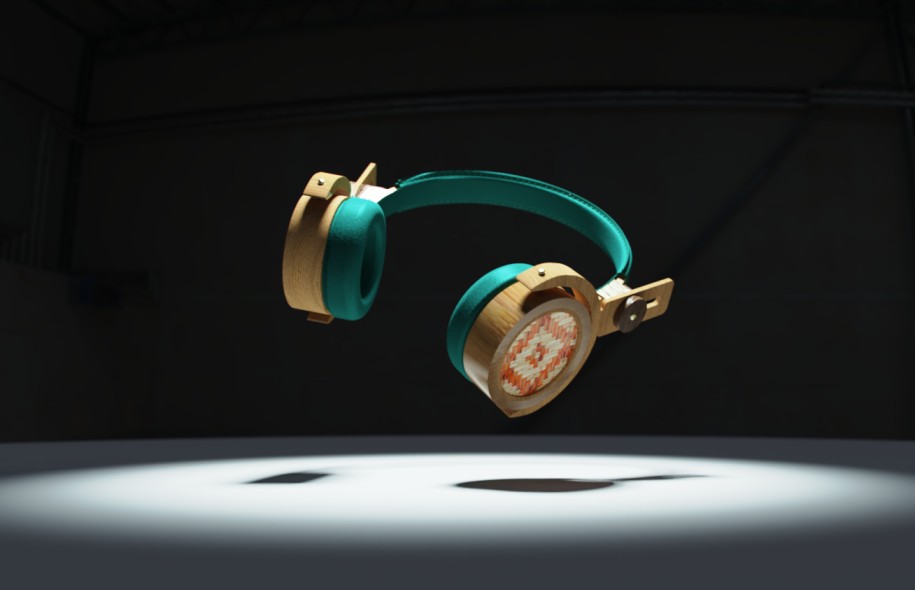 So, after completing his engineering degree, Aakansh decided to switch to product design and got into IIT Bombay in 2020. "I had found my calling. I wanted to create designs that would not only solve problems but are nature-friendly also. As the youth, we have to see to it that there is a planet left to live on," he adds.
He informs that he chose to design sustainable headphones as it's a product that is widely used by people across the world.
"I found out that it is actually quite difficult to manufacture a headphone without plastic. As it sits on the head, it needs to be lightweight and fit every head size. So, I started looking for different ways of integrating all the properties into my design with eco-friendly materials," he adds.
"My research started with studying headphones in general. I found out that there were options in the market that were partially sustainable. But in these products, only the ear cups were made of wood," he explains, adding that while using wood in headphones [which requires the material to be flexible and size-inclusive] might seem far-fetched, he realised that it was still possible.
Aakansh says it took him three months to sketch, design, and produce his first prototype.
"Realising this dream was a combined effort of a few people, including my professor and the bamboo lab staff in IIT-B, who were bamboo craftsmen. They helped me understand the material and chalk out a plan of action," he says.
"Talking to the craftsmen made me realise that bamboo is a viable alternative for headphones as it is sturdy, long-lasting, eco-friendly and lightweight. I also learnt that we can colour and shape bamboo; learning all this was important for me," he adds.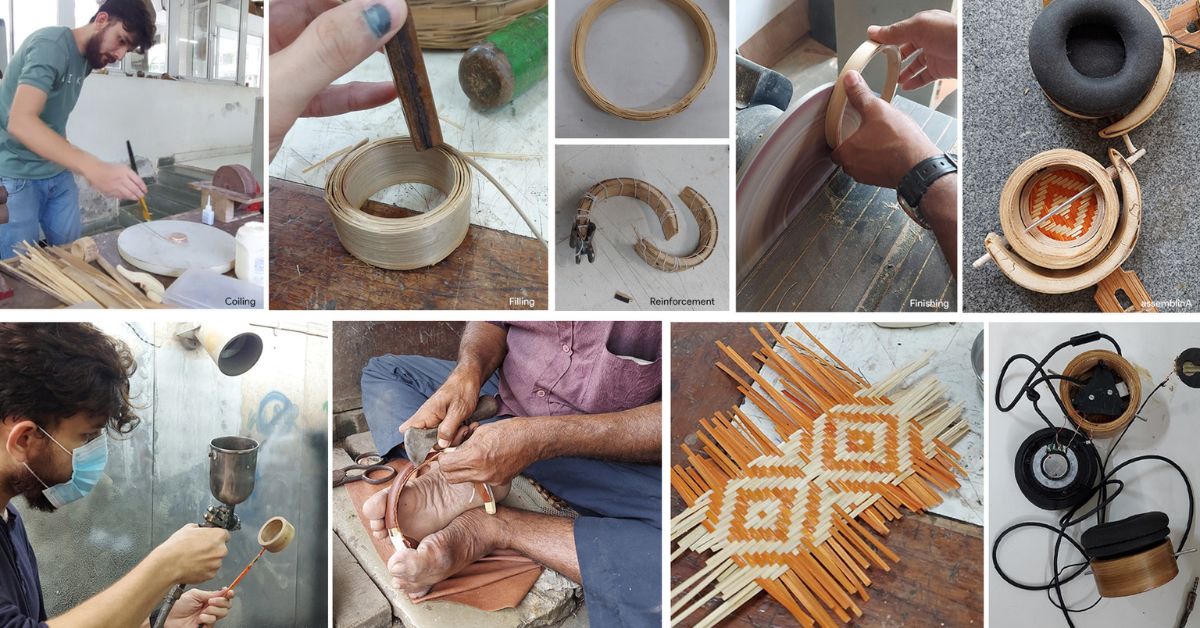 Elaborating on some key points of the design, Aakansh says, "The biggest challenge was to determine a thickness where the bamboo would not snap while shaping it. After many trials and errors, we figured it out. Also, developing the mechanism to increase or decrease the length of the headphones was a tough one. We also had to ensure that they are durable and flexible to convince people to choose it over regular headphones," he says.
"We also included a screw mechanism to adjust the headphones as per the user's skull size. And we used vegan leather which is good for the environment and cruelty-free. The grip of the product is great, and since bamboo is lightweight, the product is too," he adds.
He continues, "I was concerned about the headphones attracting termites. So, we treated the raw bamboo with chemicals to remove pesticides, if any. Then, we coated the final product with melamine to protect the bamboo and also give it a good finish."
Professor B K Chakrobarty of IIT-B IDC who inspected his designs says, "The design is sturdy because of the material Aakansh choose. Bamboo is an excellent material to use for headphones and speakers. Besides the eco-friendly aspect which is the need of the hour, the design is a value proposition with the potential to replace other designs. Bamboo has natural acoustic properties which also aid the plausibility of the design."
Intwined tale of tradition, technology and sustainability
Aankansh informs that there was yet another reason for choosing this unique material for his headphones.
"Bamboo is woven into our culture and lifestyle, and has been used to make baskets, toys, musical instruments, etc for a long time. But the craftsmanship is being lost in current times, so I wanted to bring the focus back on this valuable material and its uses," he says.
"So, the outer part of the ear cup of our headphones is actually a tribute to bamboo craftsmanship — I call it the 'pixel of bamboo'. Strips of coloured bamboo are woven together to give it a beautiful look, and it is customisable; people can play around with it," he adds.
The only drawback, he informs, is that since bamboo is not uniform, it might be difficult to mass-produce Bambass. And as for the future, he is looking forward to collaborating with different companies and creating more sustainable designs and products.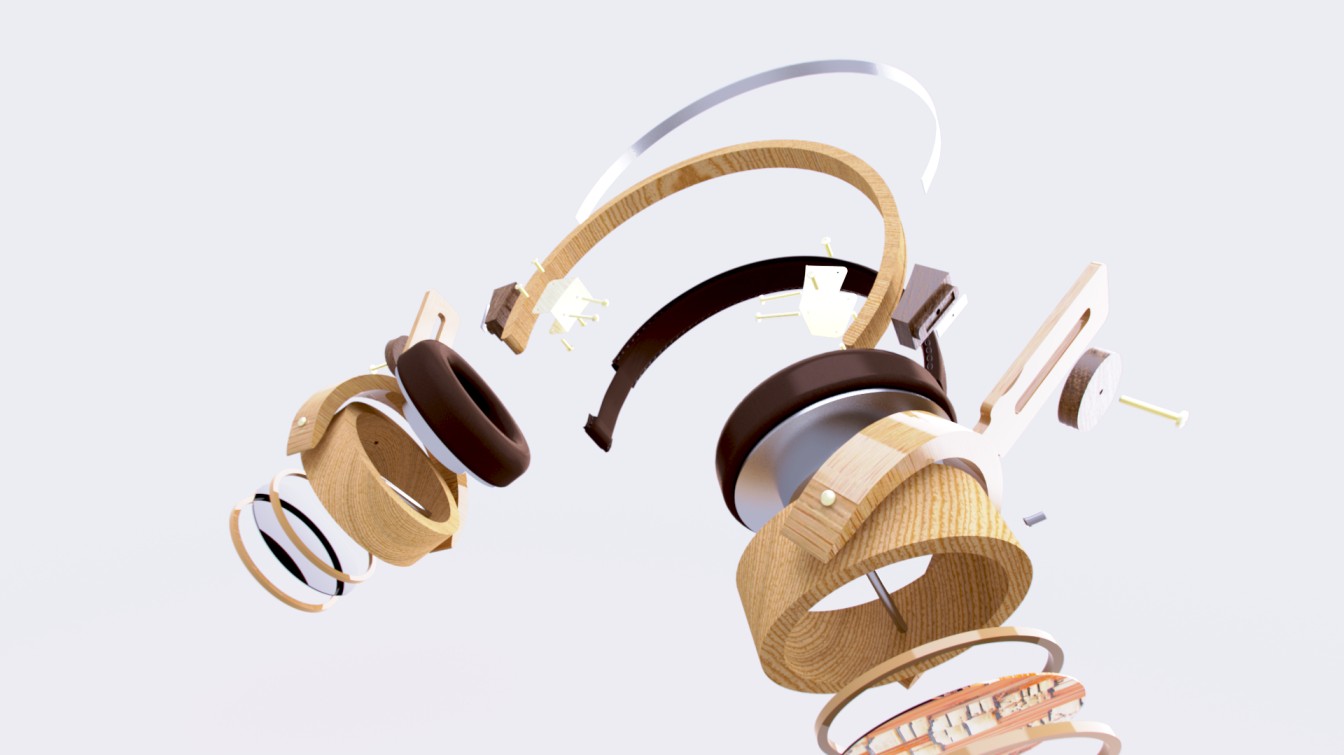 Talking about how the finished product feels, he says, "It is no different than your regular headphones. Many might think that it might be heavy on the head or uncomfortable to wear, but it is actually the opposite of all those things. I use it in all scenarios where we use regular headphones. They are sleek and provide a good user experience. As a designer, I never wanted to compromise on the quality of design for the material, and Bambass is a standing example of that."
"In future, I want to make more and more sustainable designs. I want to create a world where there is an eco-friendly and sustainable alternative to every gadget and product available in the market. As a designer, my aspirations will always align with co-existing with nature," says Aakansh.
Edited by Pranita Bhat
We bring stories straight from the heart of India, to inspire millions and create a wave of impact. Our positive movement is growing bigger everyday, and we would love for you to join it.
Please contribute whatever you can, every little penny helps our team in bringing you more stories that support dreams and spread hope.