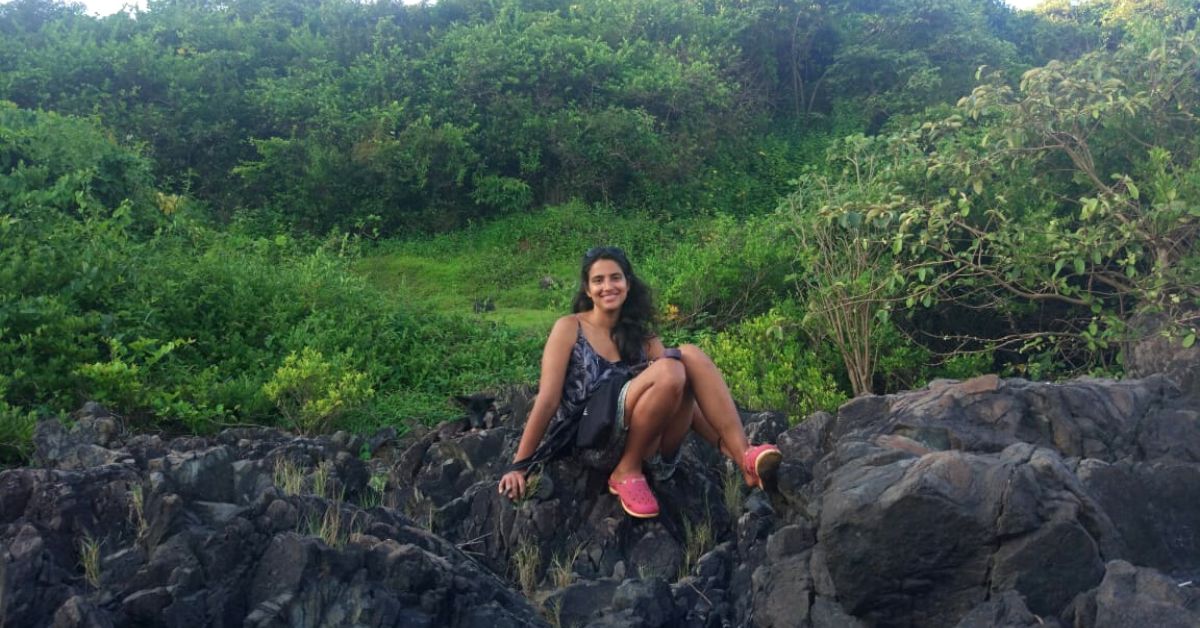 Kolkata's Samriddhi Malhotra felt numb as she suffered an abusive marriage in spite of ticking all the socially accepted boxes to lead a perfect life. She shares how she broke free and rebuilt her life from scratch in Goa.
As you scroll through Samriddhi Malhotra's Instagram page, it is almost like watching a movie in frames — one whose plot revolves around self-love, being kind to your past and hopeful towards the future.
A reel catches my eye as I scroll past. A girl around 25 years of age is in front of a laptop screen, quizzically looking at the screen, perhaps in the middle of another corporate day. This image bears little resemblance with the 32-year-old Samriddhi of the present day with her hair shaved off, living the beach life.
As she tells me, the last five years are what transformed her from the corporate girl who had her entire life charted out to now someone who takes one day at a time. Based in Goa, Samriddhi now works as a yoga teacher and breathwork facilitator.
When asked how the past few years have taken shape, "I am happier," she says. "That's what is different."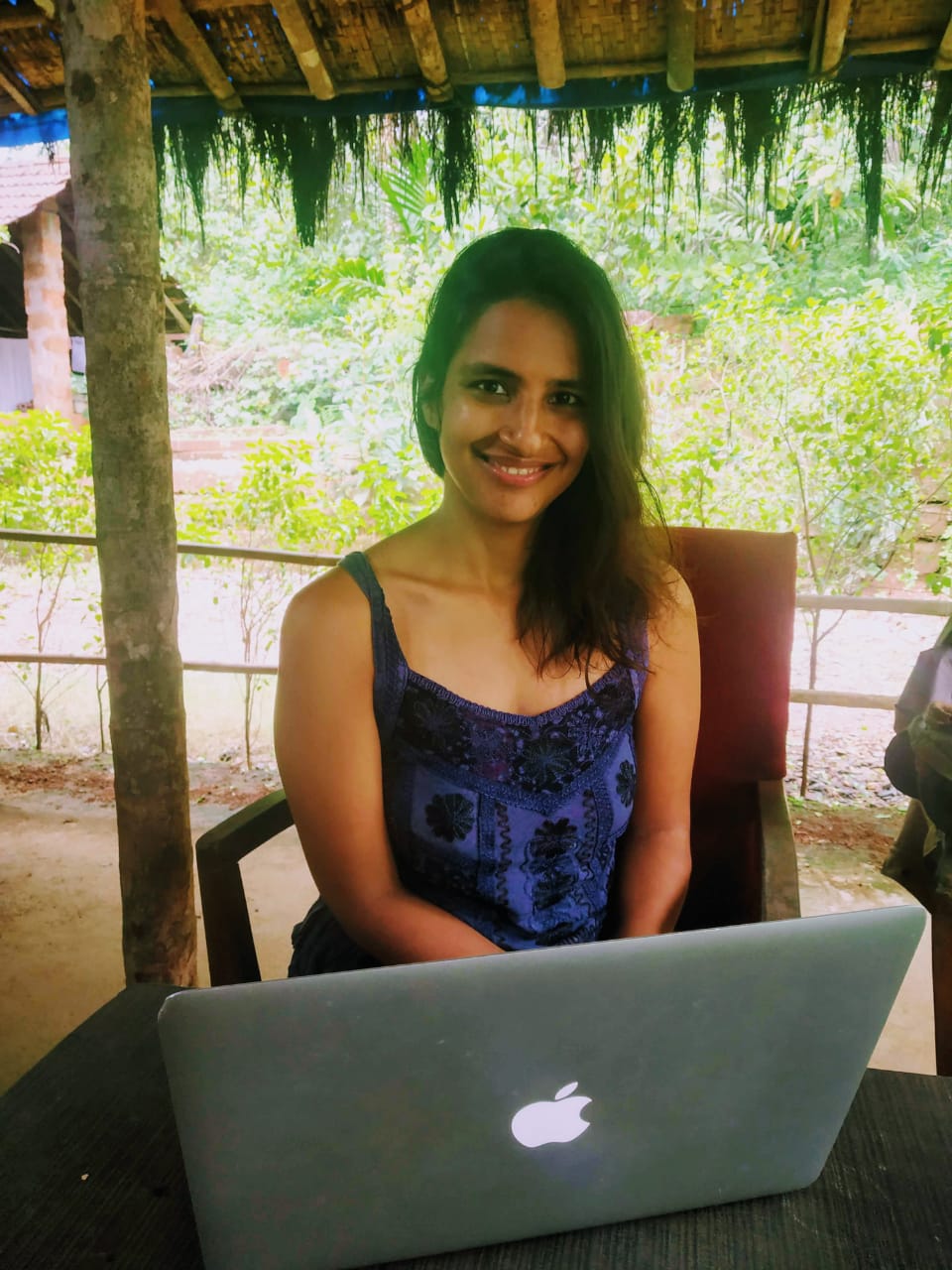 It started with being unhappy
In 2018, from the outside, it would seem that Samriddhi was living the perfect life, but things were very different in reality.
"I was married and had an HR tech startup in Gurugram. While I did have it all, I was unhappy as my marriage was abusive," she says, adding that she went back home to Kolkata at her parents' persuasion.
"I did not know what else to do. At the time, I had no plan of creating a new life for myself or moving somewhere. My body and mind felt numb," she says.
Samriddhi recounts the trauma of having spent days lying in bed, feeling depressed at what things had come to. It was one day during this time that she asked herself when was the last time she had actually been happy.
"I remembered it was at a beach in Goa when I was younger. So, I decided to revisit the memory, bought a ticket and came to Goa, with a plan to spend six weeks here…I did not know what I was going to do here at the time," she says.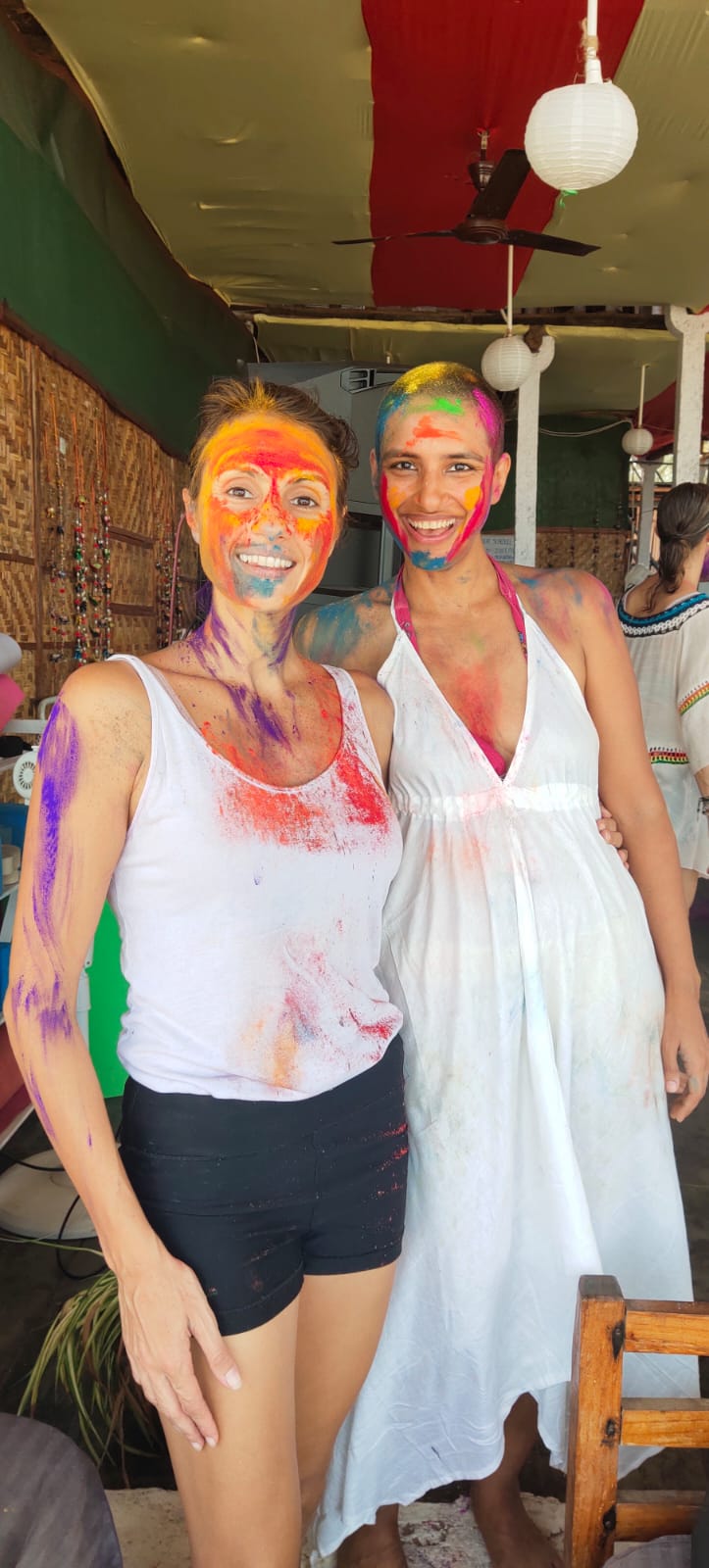 A detour in life
Her life in Goa started with having a simple aim for every day — to make it bearable and survive until the next day.
"For the first time, I found myself putting the future away and focusing only on what I had to do that day; anything that would get me through the day. Whether that was cycling for an hour or swimming in the ocean, or even planning a meal, I just made sure I wasn't spending more than Rs 300 a day as I needed to limit myself," she says.
She adds that for those six weeks, she dropped every thought she was conditioned to think and all the plans she was used to living by.
"Instead, I started opening up and felt free and happy. I started looking forward to waking up every day. I had never experienced this feeling before; of being able to readapt and redesign everything. I never wanted to let go of how I felt in that moment and so decided to continue living here," she says, adding that in the days that followed, she began meditating, spending time at an animal rescue centre and doing yoga.
"I began feeling better," she says.
But, as amazing as it was to discover this side to life, she soon realised it wasn't very practical and would have to find a way to sustain it.
"I didn't have my job anymore and would need to build my savings if I intended to live here. So, I started looking for freelance opportunities and began upskilling myself in content writing. I even joined a few social media groups trying to find work. Initially, I'd get a low rate, but in time, as I gained experience, I began getting international work and soon achieved some stability," she says.
She adds that this flexibility gave her a chance to train as a yoga teacher when she wasn't doing projects. "As I began building my savings, I also began travelling more and doing workshops on the weekends. And during the week, I would live in Goa."
Today, says Samriddhi, she feels liberated at how things turned out, and how so much of what she'd been conditioned to believe wasn't true.
'I was taught that you must tick all the boxes for a happy life'
"When I came to Goa, I was at one of the lowest points in my life. I felt like everything else had broken down around me," she says, adding that growing up, like everyone else, she'd been taught the recipe to a happy life.
"I was taught you need to go to the best colleges, be married, and do everything as your parents did, but better. I was taught that I must tick all these boxes, but at 28, I realised all the checkboxes I was ticking fell apart. The person I was married to ticked all the boxes I had, but I was still unsafe. I had reached rock bottom and did not know what to do. But the six weeks I spent in Goa changed me," she says.
Today, as a breathwork facilitator, Samriddhi carries out workshops in cities like Delhi, Mumbai, Bengaluru, etc where she imparts the skill of holotropic breathwork. These workshops include exercises that she had learnt during the course of training in alternate healing and reiki.
"It's a process where through breathing, one can access the subconscious mind and a deep intuitive window from where bliss or memories from the past crop up. One can connect to a deeper place within themselves," she explains.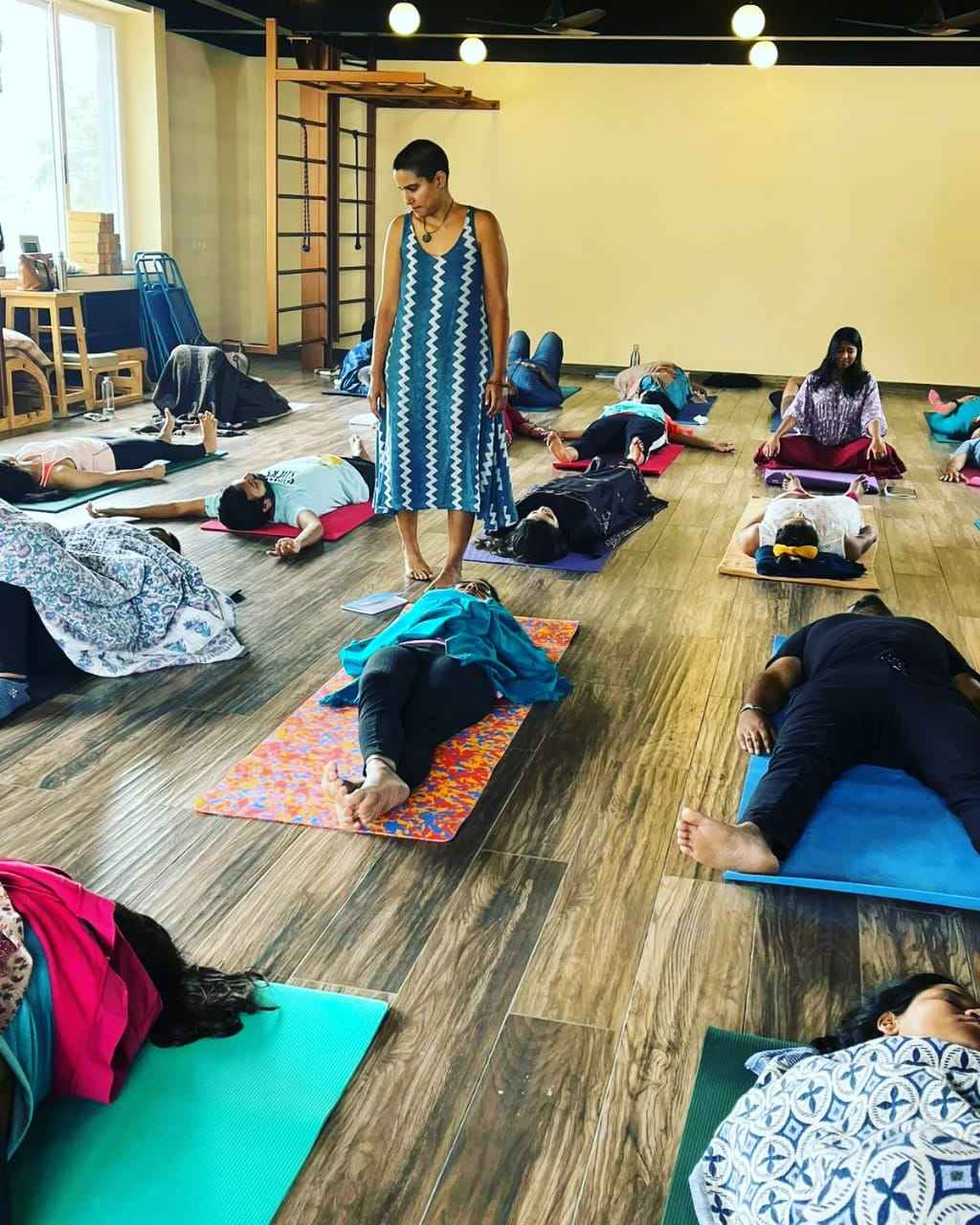 The workshops are for two days and cost Rs 5,000. Samriddhi says she has trained around 200 people so far.
Ask her about her plans for the near future and she laughs.
"One thing that I've stopped doing is forcing myself to figure out a plan. There is a lot of power in stepping back and allowing things to come to you instead of pushing for them. My plan for the next few years is simply to keep learning and growing as much as I can," she says.
For anyone who is struggling with something similar, Samriddhi has a kind word. She acknowledges that everyone may not have the privilege or the mindset to move cities and start a new life. But even so, she says, it isn't the end of the world.
"Until I actually walked away, I never thought I would be able to. So, for anyone going through something similar, I'd say take a step back from whatever it is that is creating a burden."
Edited by Pranita Bhat
We bring stories straight from the heart of India, to inspire millions and create a wave of impact. Our positive movement is growing bigger everyday, and we would love for you to join it.
Please contribute whatever you can, every little penny helps our team in bringing you more stories that support dreams and spread hope.