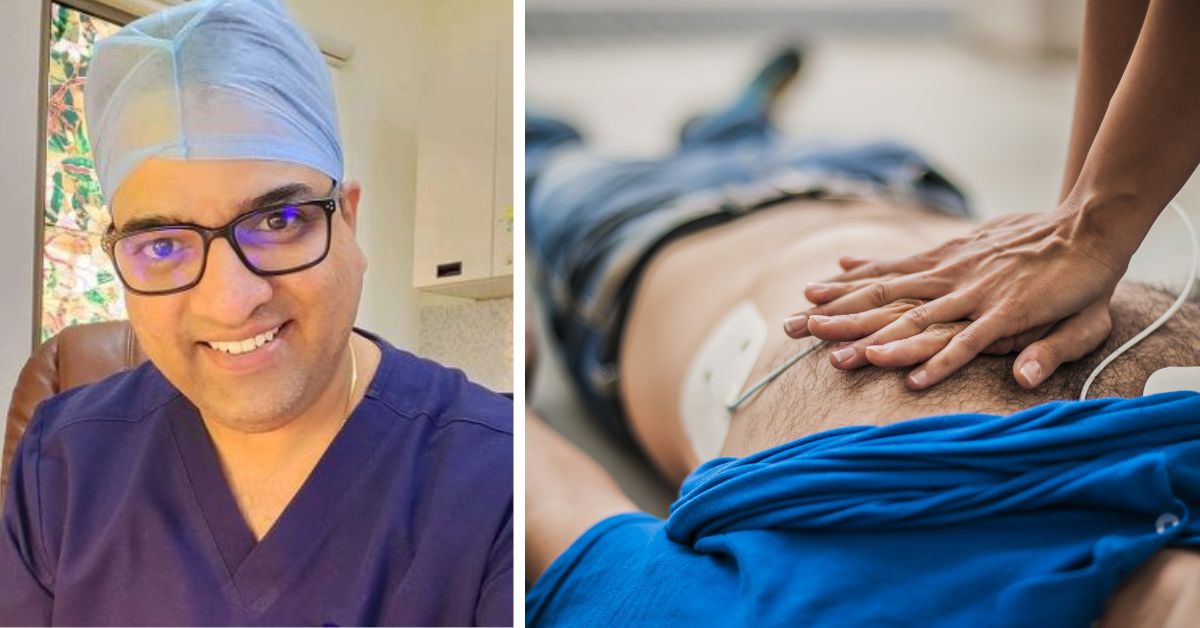 Refuting a viral video that said chewing ginger and garlic till you cry helps alleviate pain during a heart attack, cardiologist Dr Deepak Krishnamurthy tells why this is "utter nonsense".
According to a study published in the National Library of Medicine, it was projected that by 2020, the number of deaths as a result of cardiovascular disease in India would be around 4.77 million.
The reasons for this magnanimous figure, it said, was a wide range of factors — ranging from stress, lifestyle, abdominal obesity and hypertension — which a significant part of the population suffers from.
Heart attacks, also known as myocardial infarctions, are critical even when they don't result in death. This is because when a person suffers a heart attack, it essentially means that the heart muscle wasn't getting enough blood, and the more time this persists, the greater the extent of the damage.
In a recent video that has now gone viral, a few bizarre suggestions are said to alleviate the pain felt during a heart attack episode. For instance, chewing on ginger garlic until you cry is said to provide relief.
But, Dr Deepak Krishnamurthy, a senior interventional cardiologist refutes these claims terming them "unscientific".
A "cardiac safe position or chewing on ginger until you cry to make the blockages go away is utter rubbish and nonsense."
In the video, Dr Krishnamurthy goes on to highlight that instead, "When you have a heart attack if you feel chest pain, breathlessness, sweating, jaw pain or arm pain, go to the nearest hospital within the golden period (first 1 to 2 hours) where the doctors can diagnose the heart attack and give a clot-dissolving medicine or do an angioplasty."
Watch this video to stay away from the fear-mongering:
Sitting in some position
Chewing ginger garlic dhaniya Mirch
Coughing sneezing laughing

None of these will help in heart attack

Reach a hospital with Cardiac facilities as soon as possible to get appropriate treatment in #Heartattack to save life https://t.co/3Aa6cT0cCS pic.twitter.com/ELjEyAW6ne— Dr Deepak Krishnamurthy (@DrDeepakKrishn1) February 24, 2023
Edited by Pranita Bhat