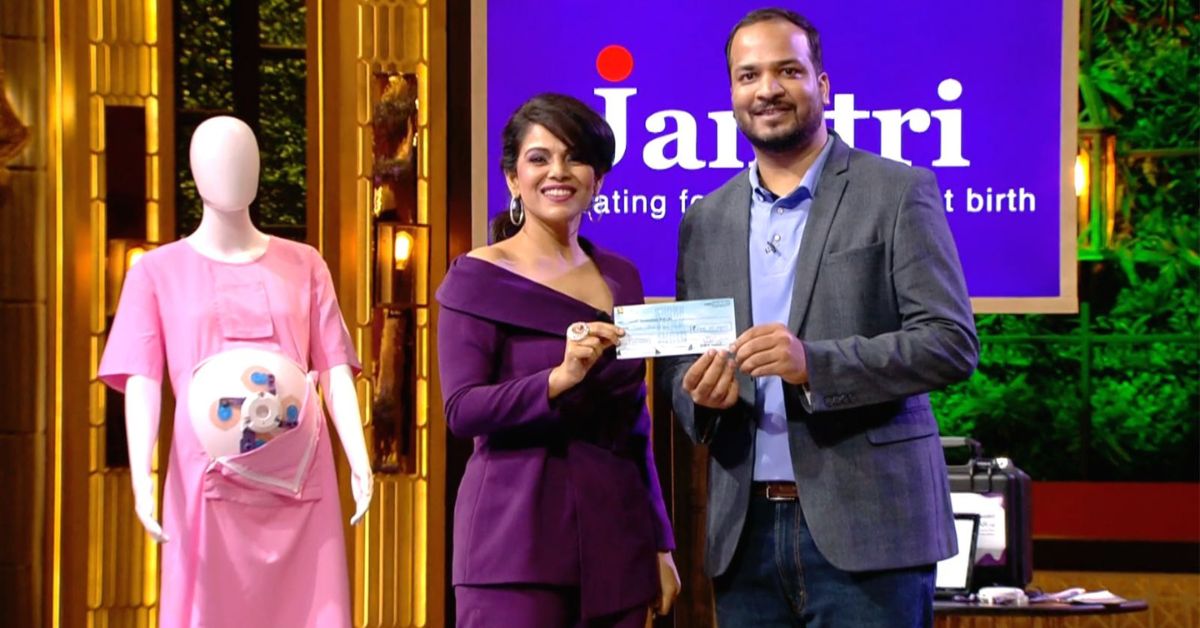 Bengaluru's Arun Agarwal launched Janitri, a healthcare brand, and built a device that monitors the vitals of pregnant women and unborn babies. He recently bagged a deal of Rs 1 crore on Shark Tank India for his life-saving innovation.
About 2,87,000 women die globally during and following pregnancy and childbirth. As per the World Health Organization (WHO) recent statistics, a maternal death occurred almost every two minutes in 2020. Nearly 95 percent of all maternal deaths occurred in low and lower-middle-income countries.
With a vision that no mother or child dies during pregnancy, Bengaluru-based Arun Agarwal launched Janitri, an innovative healthcare brand that creates devices that can monitor the vitals of the mother and an unborn baby during pregnancy. This is expected to reduce maternal and neonatal mortality.
"I used to hear many stories about healthcare challenges from my family and others. Most of these stories were related to pregnancy complications, newborn complications, newborn deaths," says Arun.
Impacted by these stories, he got admission to the Vellore Institute of Technology. After being hit by a huge wave of technology, he started to see solutions to all these healthcare problems. And with that thought, he registered Janitri.
"We have deployed our products in more than 250 hospital settings across India, Kenya, Brazil, etc. More than 60,000 mothers have been monitored using our product. More than 1,000 staff members have been trained to use these products," he informs.
Recently, Arun also closed a deal of Rs 1 crore on Shark Tank India.
Watch this video to know more about Janitri:
Edited by Pranita Bhat