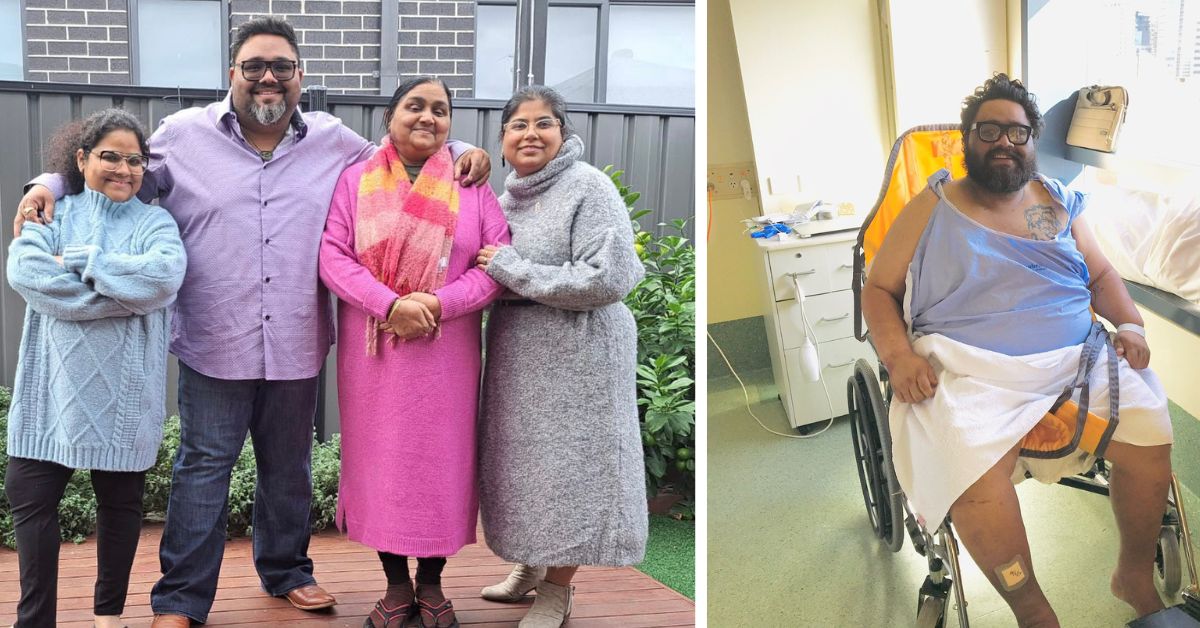 After life threw a series of blows on Jaikishaan Sharma's happy family life in Ahmedabad, he lost his will to live and tried to end it. Here's his inspirational journey of becoming a successful mindset coach and starting DreamChair Club.
"Life is unpredictable," says 38-year-old Jaikishaan Sharma from Ahmedabad. Now a mindset coach, an international speaker, and founder of the DreamChair Club — a foundation that helps people find motivation in their lives to overcome mental hurdles — this sales professional had no idea this was the trajectory his life would follow.
His statement about the unpredictability of life stems from his own tussle with fate, which all began in the year 2006 when he went home following his graduation in Delhi.
Jaikishaan's father wanted him to pursue his master's degree in Australia, a dream he had for himself but had failed to see through.
"He wanted me to explore the world outside of India," says the mindset coach, adding that he agreed and left for a two years master's in international business studies in Australia in 2007. But on reaching the other side of the world, he received news that his father had passed away.
"I was unable to think of continuing my degree so far from home. So I differed my admission and came back for the last rites. But once I had completed all the formalities, a part of me did not want to return to Australia, leaving my mother and sister back home. But my mother said it was dad's dream and two years would fly by," he recalls.
And with this faith, Jaikishaan returned to Australia to complete his degree.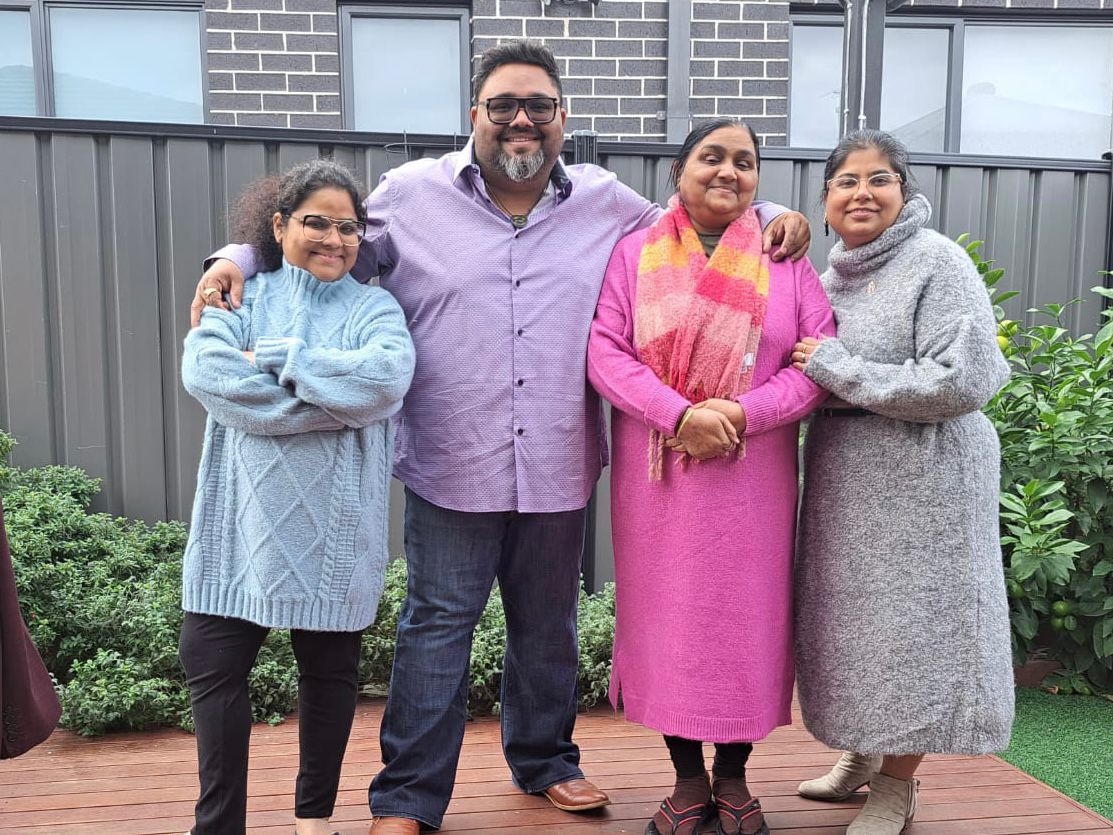 'Just when I thought life was picking up, I was dealt a few more blows'
Following his master's degree, Jaikishaan worked with an energy and gas retailer, a job he says "was great as it paid well enough to pay back the student loans and send money back to India". He began building his future in Australia, got married in 2010 and bought the land for his dream home in 2014.
"Life was really good. My wife, who was pregnant, and I moved into a new home in Melbourne, and we couldn't be more excited at the prospect of our lives here. Our baby girl was born that year, and I was on top of the world," he says, adding, "But I wasn't prepared for what life had in store for me next."
"On 11 October 2015, when I walked into the office, I was notified that the company was outsourcing my role. They were making me redundant," he says.
Jaikishaan felt the world pulled beneath his feet as he wondered how he would go back home with this news. He had a wife, a baby girl and a mortgage to pay. In desperation, he made a call to a few friends, requesting they give him a job to tide him through the months that would follow.
One of them asked him to come by the office the next day, and Jaikishaan made his way, with hope. But, the car ride was the last he can remember.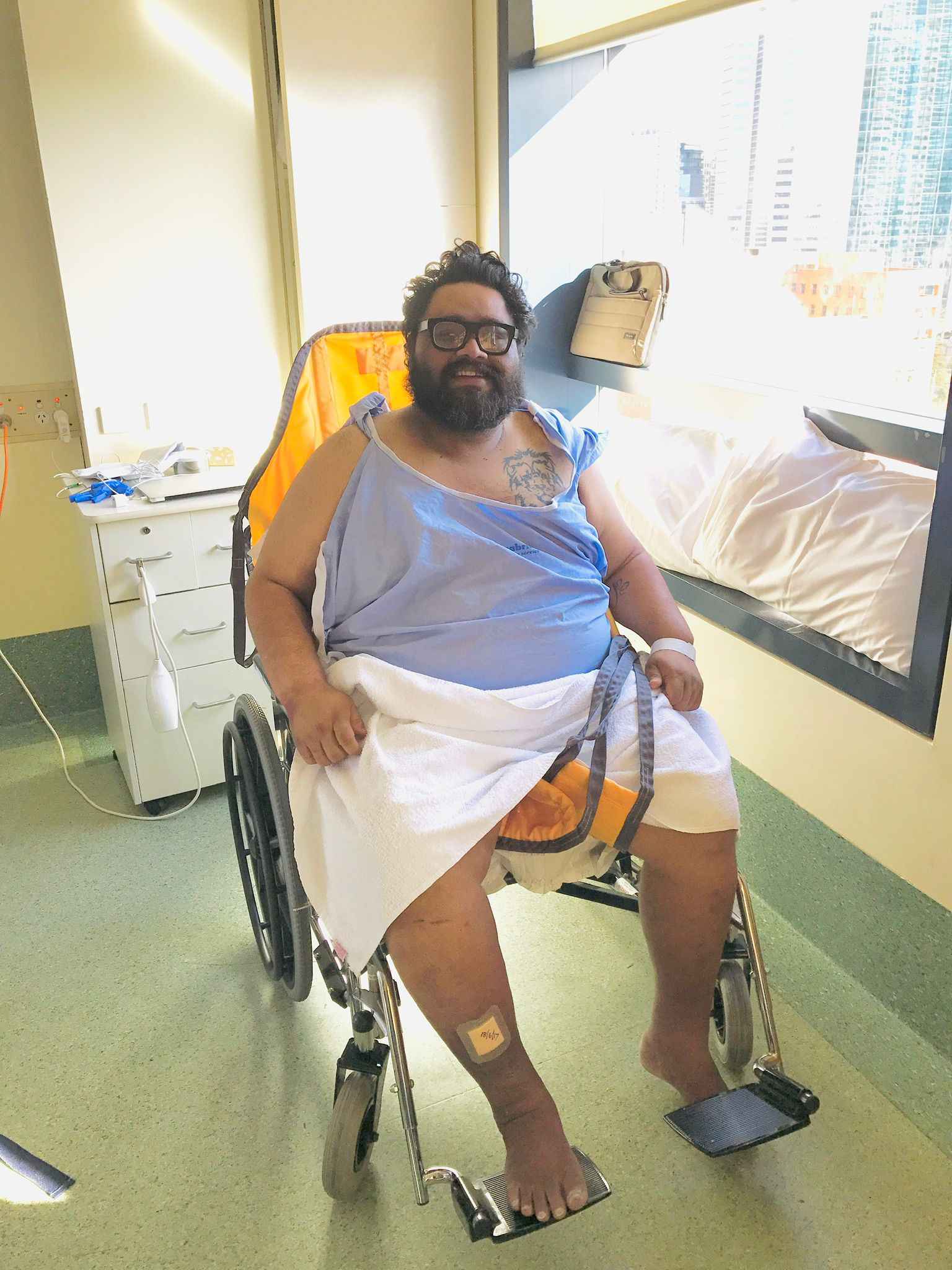 'I woke up in a hospital.'
Recounting the tragic scene that met his eyes when he woke up, he says the first thing he saw was his wife holding his baby girl and crying, and the next was the feeling of having lost all sensation below his tummy.
"The doctors told me that my spine had been damaged in the accident and that they needed to perform surgery. I saw my life fall into pieces around me. The previous day I was told I had lost my job, and today I was told I would never be able to walk! What was happening?"
Even in these trying times, Jaikishaan says he remembered his mother's words — "Jo bhi hota hai, acche ke lie hota hai (Whatever happens, happens for a good reason)". Following the 10-hour surgery and an eight-month rehabilitation period, he was told that there was no improvement and that he would have to be sent home where physiotherapy would continue.
"Those months were filled with pain, because of what I went through, and anxiety, as I kept thinking the bank officials would knock on the door asking for us to move out. I had no idea who was paying the mortgage or how we were managing, and my wife refused to tell me," he says.
However, he adds that months later it came to light that his mother had been sending money from India to pay the mortgage.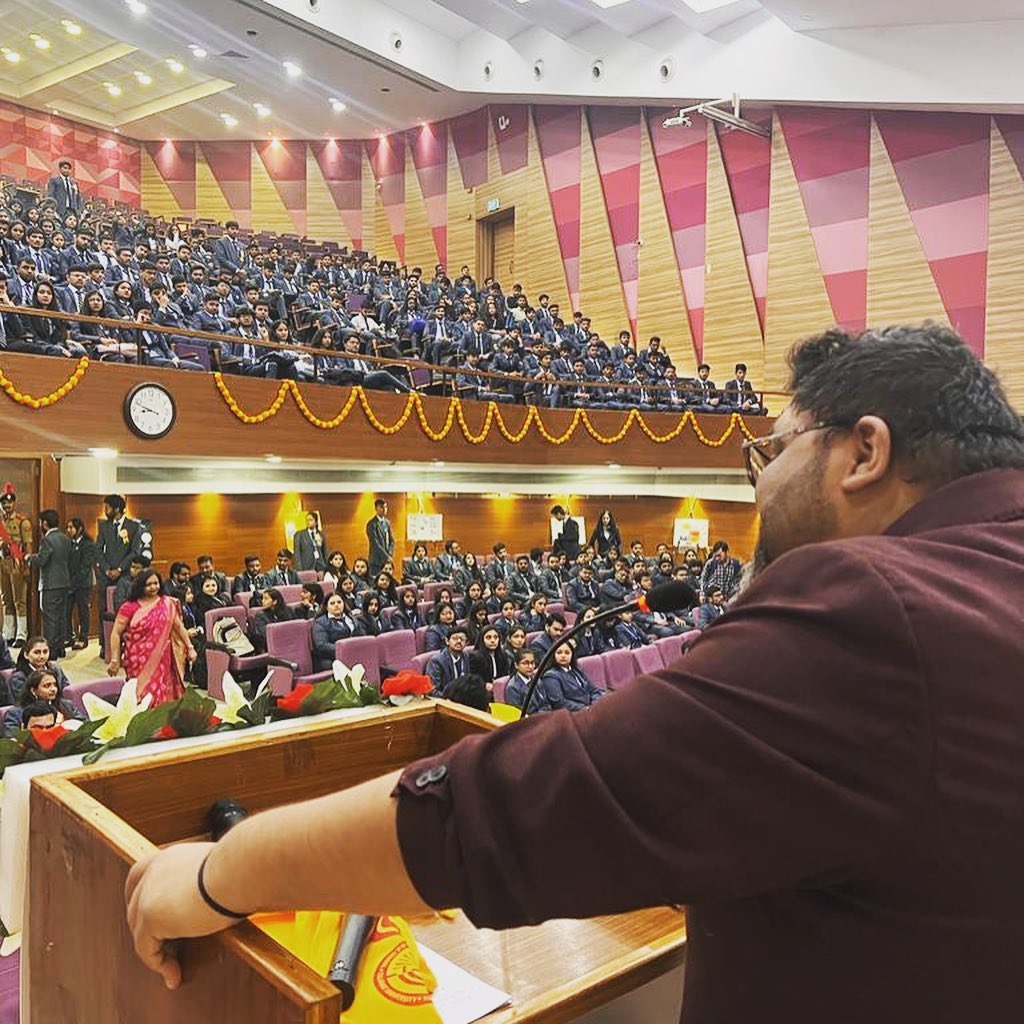 "I was mortified to hear this as being born in an Asian culture, we have an ego that men are supposed to be the providers. I was so devastated that I could do nothing for my family that I attempted suicide the next morning. I was unsuccessful and did not stop there. I attempted it again in a few days," he shares.
Following these attempts, Jaikishaan was put on medication for anxiety and depression, a phase that he recounts as a tough one. Finally, in November 2016, once he was off the medication, he had an awakening of sorts.
'I decided I would not live my life by default'
One day while in his wheelchair in the drawing room, Jaikishaan was watching his daughter play, when she turned around and smiled at him.
"It was the moment I felt my life change. I told myself I could either accept things as they are, move on and be unhealthy, or I could prove the doctors wrong and turn my five per cent [walking chance] into 500 per cent. I decided that I would not live my life by design and default," he says.
Thus began Jaikishaan's journey to betterment. He says he began looking for inspiration in the smallest of things and places. He watched online videos and heard talks about overcoming hurdles from motivational speakers. He even spoke to others about how they had battled and overcome mental problems like anxiety and dedication. A common link he found in all of these was the person's mindset.
"I had never heard this word before. I began my quest to understand how mindset affects everything. I spent seven months of mindfulness, reading good books, practising the law of attraction and just appreciating everything in life, and I began feeling better," he says.
This, as Jaikishaan would eventually realise, would also translate to bigger things.
"One morning in December 2019, I woke up and was able to move a toe. I was so elated, I shouted and that brought my wife into the room, who was as overjoyed. We immediately booked an appointment with the neurosurgeon who said this was extraordinary and inexplainable, and to keep doing whatever it was that I was doing," he shares.
In February 2020, Jaikishaan took his first steps. The wheelchair that had felt restrictive so far had now become a tool for recovery. "That's where the name DreamChair Club stemmed from — it was my journey from the wheelchair to a dream chair," he says.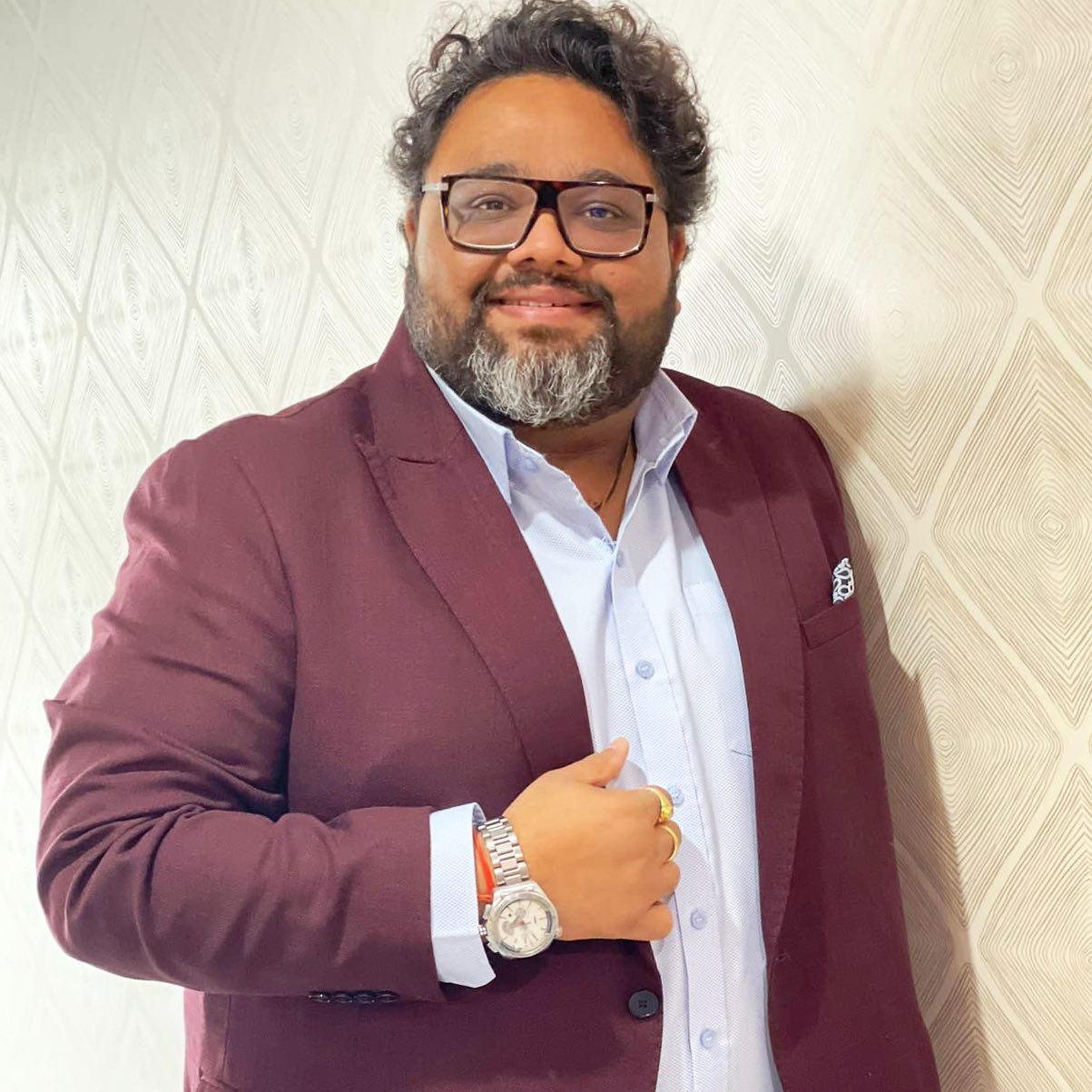 The next few months were filled with his efforts to get his life back on track. He took up some projects wherein he could earn while working from home. And in the next year, he paid off his $75,000 debt.
In 2021, however, Jaikishaan realised he did not want his story to remain a simple one, but rather help others who were going through a similar battle and started mindset coaching.
Today, he coaches people from across the world one on one as well as gives talks in different countries and continents. The topics he speaks on include "mindfulness, positivity, how to take life into your control, how to not get boggled by life and situations, and how to deal well with the cards that life hands you".
But as Jaikishaan recounts the path his own life took and how he got to this happy space, he feels relieved. He says, he has one simple message for everyone — "Do not let your temporary emotions dictate your future."
Edited by Pranita Bhat
We bring stories straight from the heart of India, to inspire millions and create a wave of impact. Our positive movement is growing bigger everyday, and we would love for you to join it.
Please contribute whatever you can, every little penny helps our team in bringing you more stories that support dreams and spread hope.