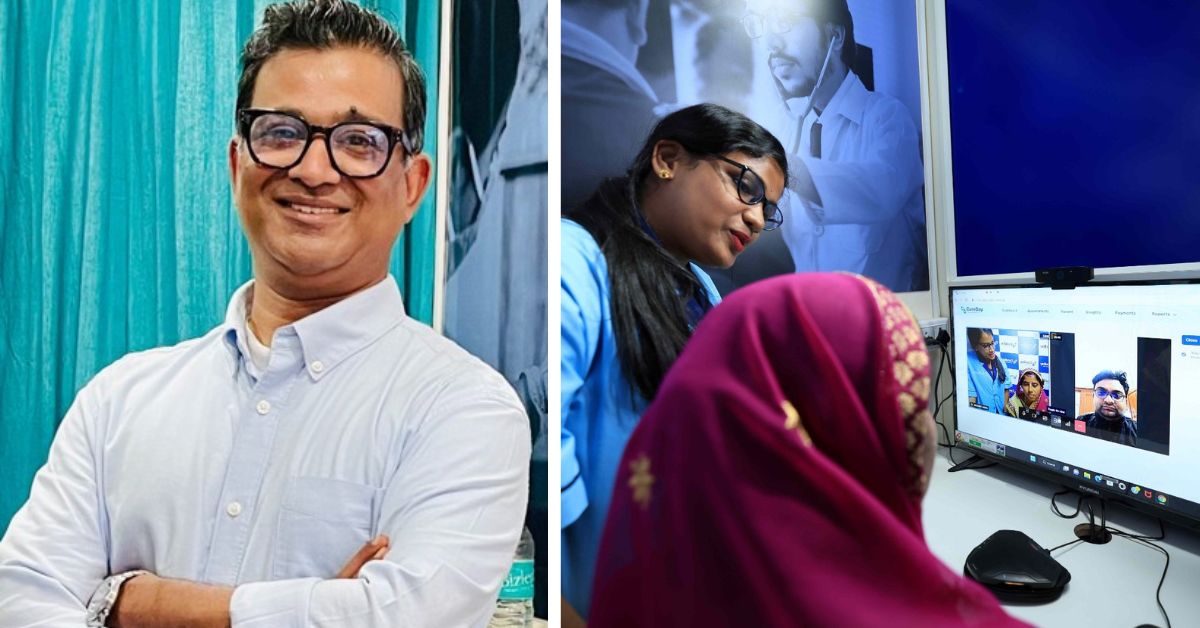 Priyadarshi Mahapatra quit his job at Google to launch CureBay, a healthcare startup that delivers affordable care right at the doorsteps of people living in Odisha's most backward regions. He shares why he started this endeavour.
At the peak of the pandemic — when the underlying vulnerabilities in India's healthcare system were further exacerbated — Odisha resident Priyadarshi Mahapatra quit his job to launch CureBay.
Recalling the reason behind launching the healthtech startup, he notes, "During the pandemic, my wife had a health issue. I was confused as to what to do and where to go, because healthcare services had been affected [due to COVID]. We reached out to a hospital and were told that a certain doctor would call me. I got a call asking me to provide a Skype ID. Even being from a technical background, I did not have one. Who has it today?"
"That got me thinking that I am going through such difficulties while living in a city like Gurugram, where we have fairly decent healthcare infrastructure. Then what is happening to those living in remote areas?"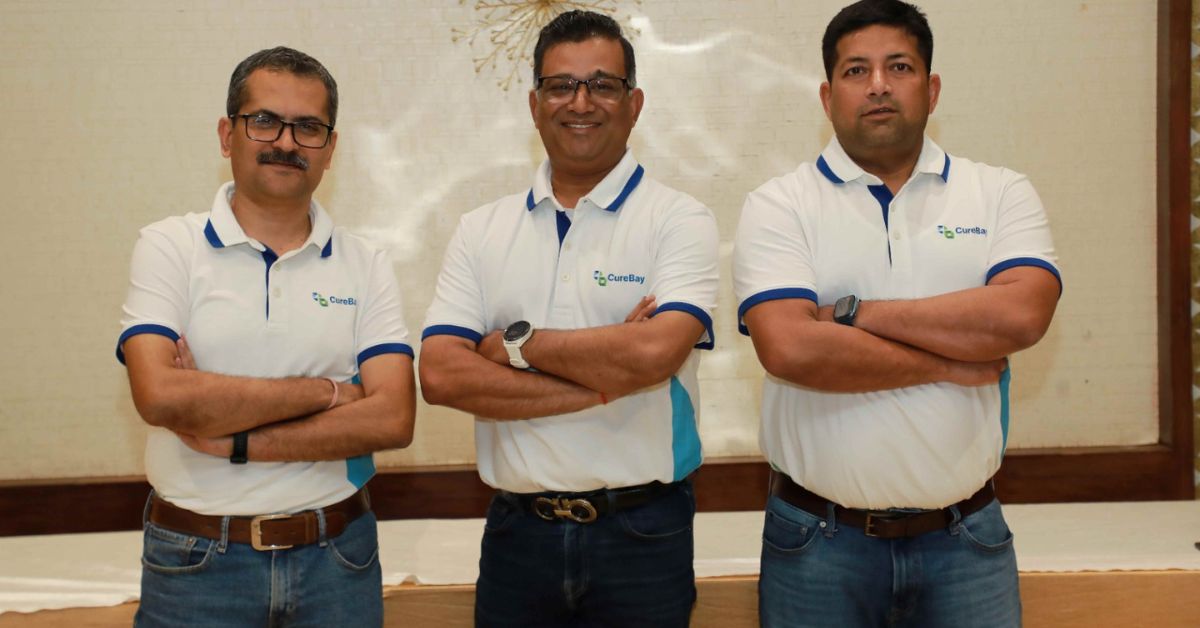 At the time, the 50-year-old was working as director at Google Cloud. In 2021, he quit this job to launch CureBay with his friend Shobhan Mahapatra and US-based Sanjay Swain. All the co-founders, he notes, were raised in Odisha, and came together with the common cause of bringing affordable healthcare to rural residents.
CureBay aims to enable affordable healthcare in remote locations. Besides being a teleconsultation model, it is a first-of-its-kind hybrid healthtech startup that serves as a bridge between highly-qualified doctors and patients in rural areas by arranging on-the-spot video calls, as well as providing preclinical healthcare at the e-clinics set up in remote locations.
So far, Priyadarshi's brainchild has managed to help more than 15,000 patients in rural Odisha with its network of 20 physical clinics across nine districts including Cuttack, Puri, Balasore, Boudh, Jajpur, Khurda, Sonepur, Sundargarh and Dhenkanal.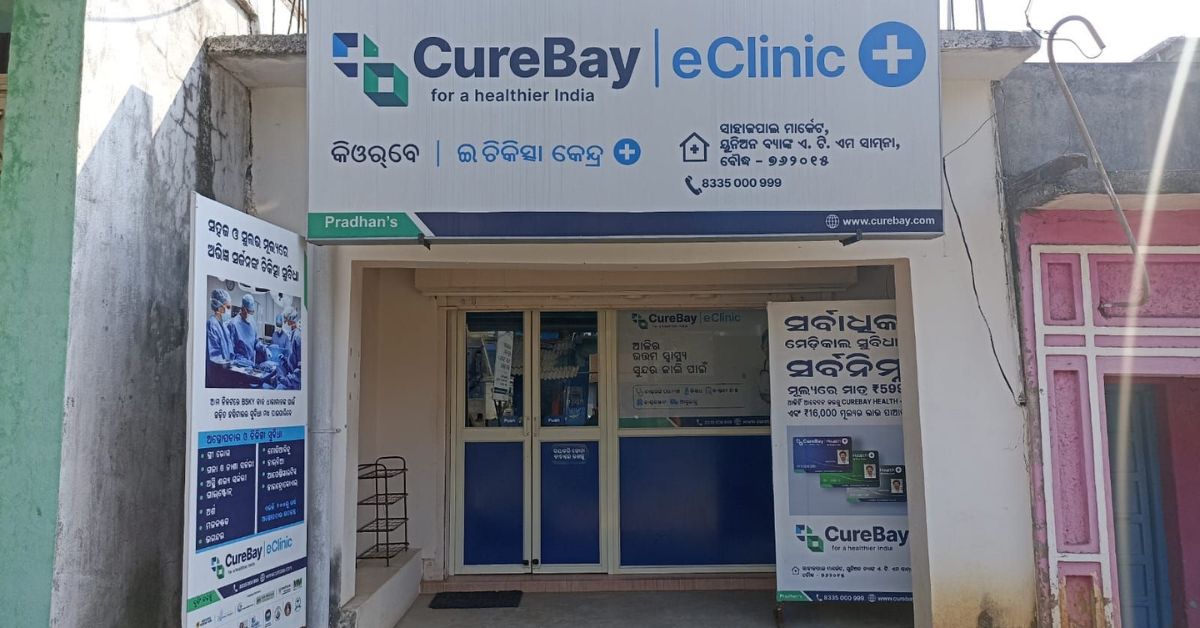 'Never too late, never too early'
Priyadarshi's mother, who is a doctor, also told him about the plight of healthcare services in the state, which has a large population of tribal communities. "She told me how people from rural areas, even during the high-risk period of the pandemic, had to travel to cities for even basic healthcare requirements."
Moreover, the engineer believes that a large amount of investment in India has gone into secondary and tertiary healthcare, specifically by private bodies. These investments are restricted to top cities and state capital to cater to the healthcare needs of the urban population. But what about the billions of rural residents who are dependent on public infrastructure for basic healthcare needs?
It is to be noted that the Indian government provides healthcare services with its large network of sub-health centres, primary health centres, community health centres, district hospitals, and through ASHA [Accredited Social Health Activists] and Anganwadi workers in rural areas.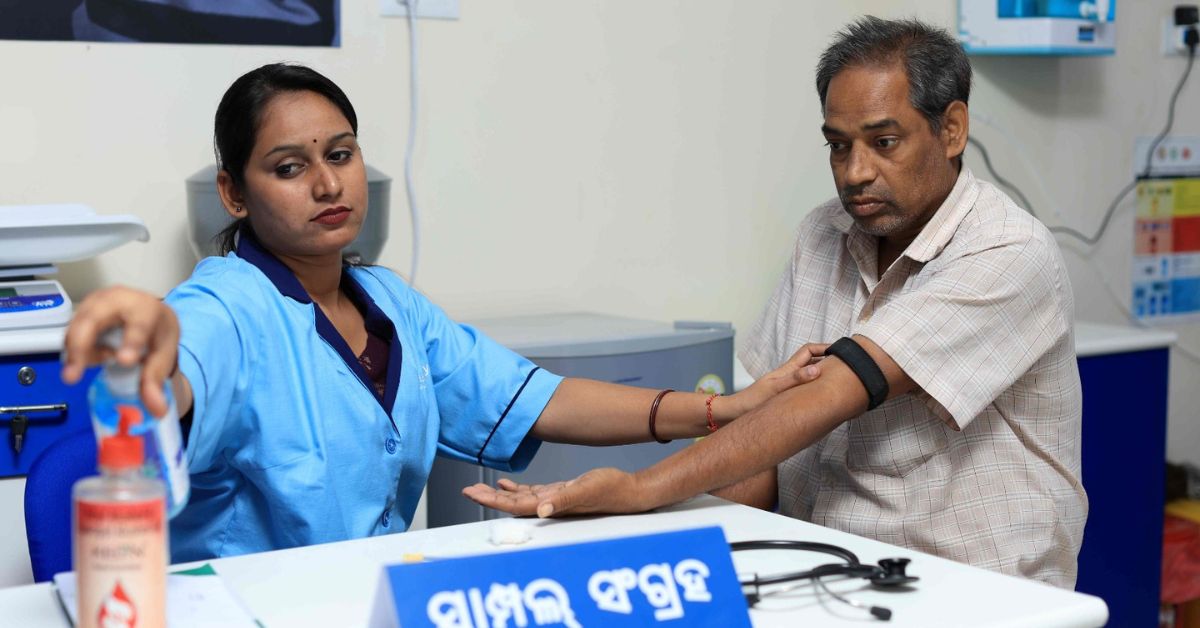 However, according to the Rural Health Statistics (RHS) 2021 released by the Union Health Ministry, only 33 percent of the total health workers and 27 percent of doctors are available in rural areas, where almost two-third of the country's population resides.
This makes rural residents dependent on unqualified 'quacks', primary healthcare centres without doctors, or pharmacists who give them medicines without any prescription. "Most of these medicines are antibiotics and rural India is dangerously becoming antibiotic-resistant," Priyadarshi points out.
"These citizens know these are not the right options, yet they prefer these because they want to avoid travel to far-off district hospitals for primary care. It takes a day or so to travel and get treated, which means the loss of daily wage," he adds.
In urban areas, people are looking for quick e-commerce in markets where vegetables are delivered in 10 minutes. Priyadarshi wanted to build a network that caters healthcare assistance within 10 minutes in rural remote areas.
"It is never too late, never too early to start. When you believe you can do something to contribute back, and create an impact, that is the right time to start."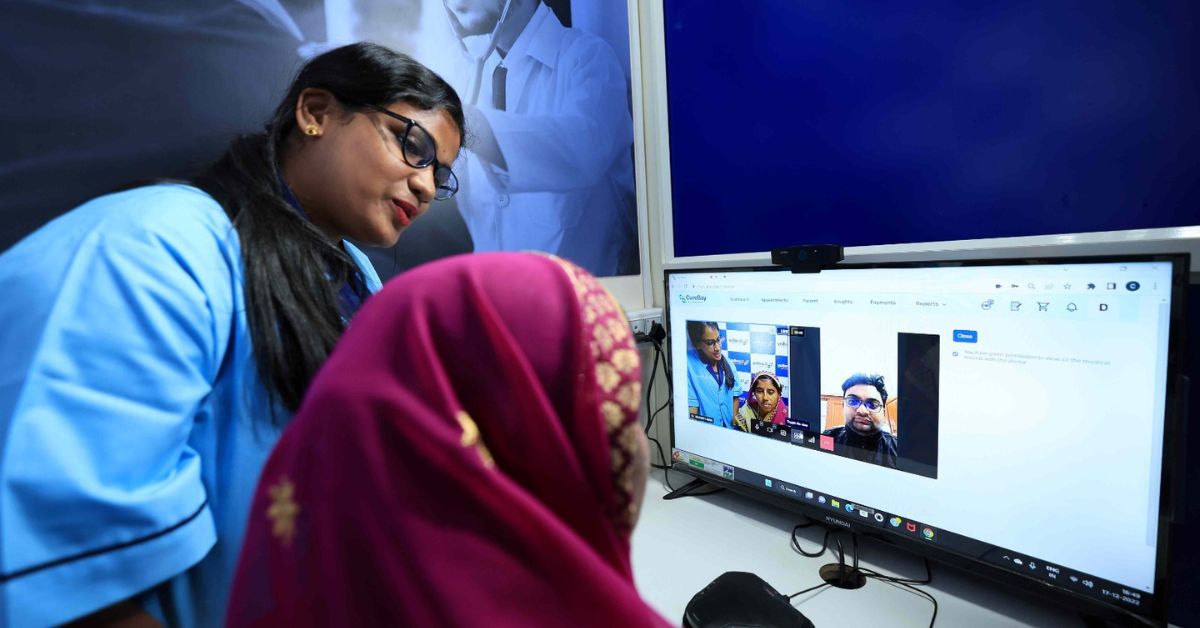 Affordable healthcare at one's doorstep
"The first part of our model is to build a strong tech platform, where we aggregate the healthcare ecosystem. So we get doctors, hospitals, labs, and pharmacies, and allow them to collaborate in real time. But this was the easiest thing to solve," he says.
"What will patients do after they speak to doctors digitally? They need medicines and tests done. Again, they will travel far off to get these services. That is where CureBay is completely differentiated from others, with its combination of digital and physical healthcare," he adds.
Priyadarshi has set up e-clinics, which are small size physical health centres designed for assistant healthcare. These centres, which open at 8 am and close at 7pm, have been set up in places that otherwise remain disconnected from good healthcare in a radius of 5 to 10 kilometres from villages.
Rural residents walk into these centres, where professionals including trained nurses and pharmacists conduct preclinical screening to check blood pressure, blood glucose levels, electrocardiogram (ECG), etc. After this, they are connected with highly qualified doctors within 10 minutes, and given e-prescription as well as the medicines at their doorstep.
For instance, CureBay assisted Puri-based Basanti Das in availing healthcare services by connecting her to a Bhubneswar-based specialist.
Four years ago, Basanti suffered a cut on her finger, but the wound would not heal. "I went to the doctor and found that I had diabetes. Since specialists were not available in government hospitals, I consulted doctors from private clinics. At times, I have bought medicines from pharmacists without consultation. My glucose levels remained high," the 63-year-old, who hails from Ali Pingala, a remote village located 60 kilometres from the district, tells The Better India.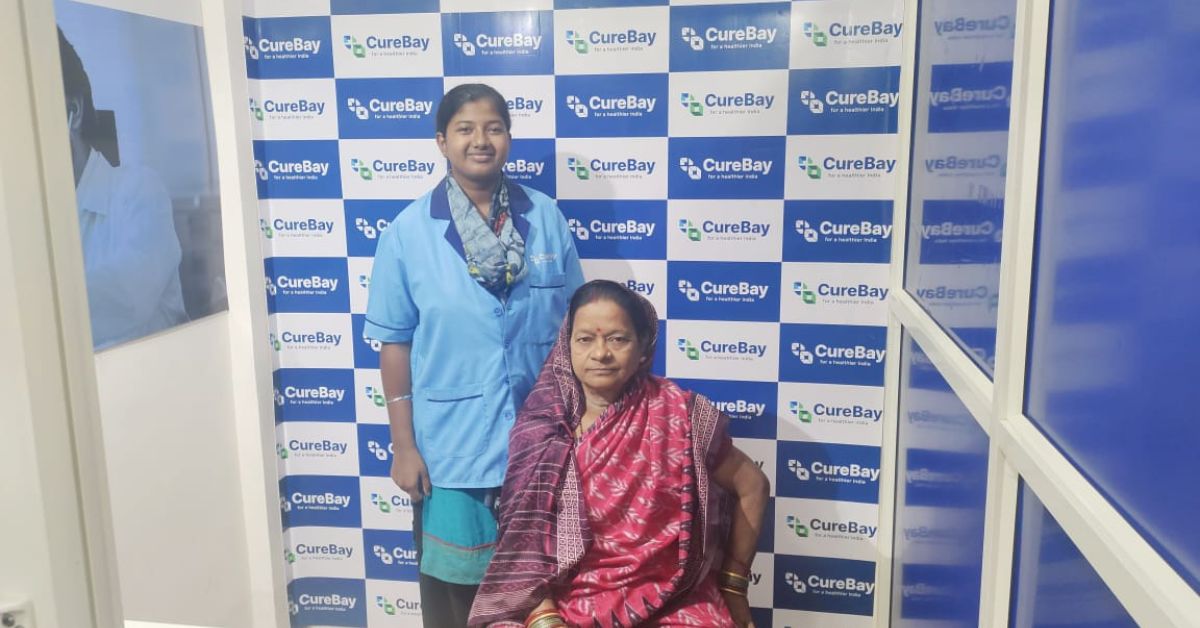 "The consultation would cost Rs 400 and I would end up spending nearly Rs 3,000 a month on medication. I have spent between Rs 1-2 lakh on consultation and medication," adds Basanti, who does farming for a living and earns roughly Rs 10,000 a month.
Two months ago, she got to know about CureBay. "Health facilities such as this are very helpful in village areas like ours. We end up spending hours in queues in government hospitals. At times, specialists are not available, and the staff is also rude. The doctor here [at CureBay] gave me so much time. He explained to me what food I should eat, and what I should avoid. With the medication, my glucose level is controlled now. I do not feel tired."
The road ahead
So far, Priyadarshi has established a network of 50 doctors from across Odisha, and connected CureBay with more than 20 Odisha-based renowned hospitals including Apollo, Utkal, Sparsh, three national laboratories, and two prominent state pathological diagnostics. CureBay also provides lab tests at one's doorstep, and claims to deliver medicine within three hours.
Priyadarshi charges Rs 100 as consultation fee per patient. "A quack charges around Rs 50-60. But there is additional expense of travel and tests that cost rural residents about Rs 500-600 and loss of day's wage. We want to provide dignity of care. We are building a network so that they do not have to worry about optimal routes," he says.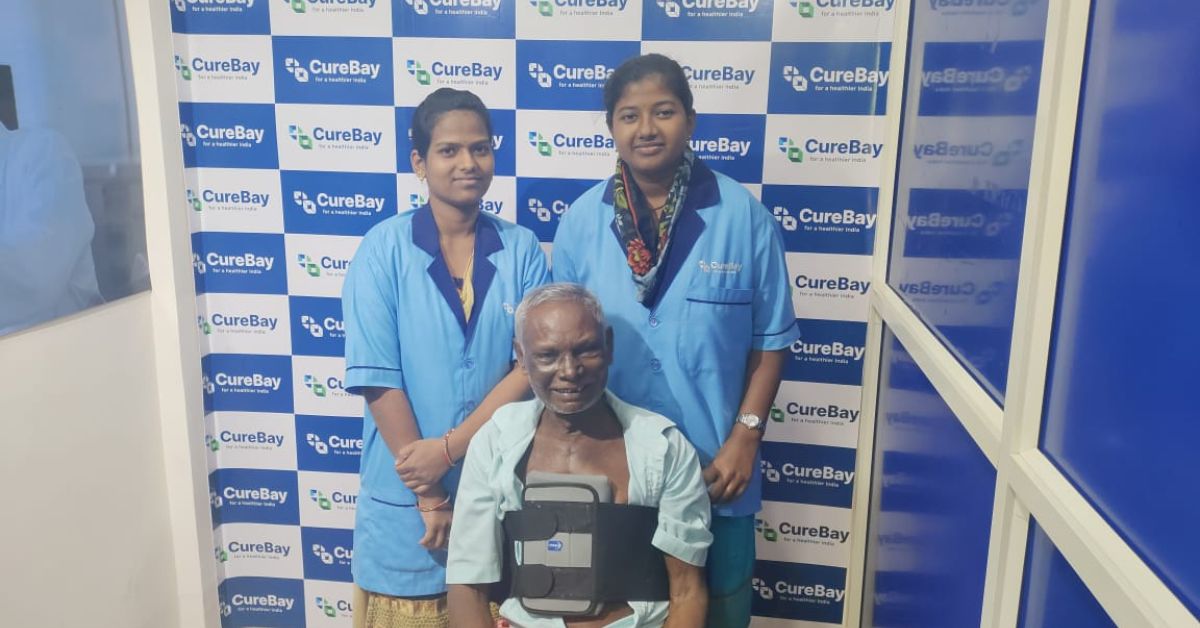 "We have been able to solve almost 70-80 percent of basic healthcare needs of rural residents. We even assist them if they need tertiary healthcare services in finding nearby hospitals and paperwork, and commute. We are like family physicians, hand holding them for basic healthcare needs," he adds.
Priyadarshi now aims to expand the healthcare services, which started as a pilot project in Odisha, in remote areas of tribal-dominated Jharkhand and Chhattisgarh. "We plan to become the largest primary healthcare provider in the country in 3-4 years," he says.
The engineer mentions he did not become a doctor like his mother, but is happy to have started the health tech startup using his tech background that is helping reach healthcare services in remote areas.
"What I do now is extremely fulfilling. It's just not another business, but one where we impact people's lives every day in remote rural locations and bring happiness to their family. Nothing could be more satisfying than that."
Edited by Divya Sethu; All images: CureBay
Tell Us More
We bring stories straight from the heart of India, to inspire millions and create a wave of impact. Our positive movement is growing bigger everyday, and we would love for you to join it.
Please contribute whatever you can, every little penny helps our team in bringing you more stories that support dreams and spread hope.