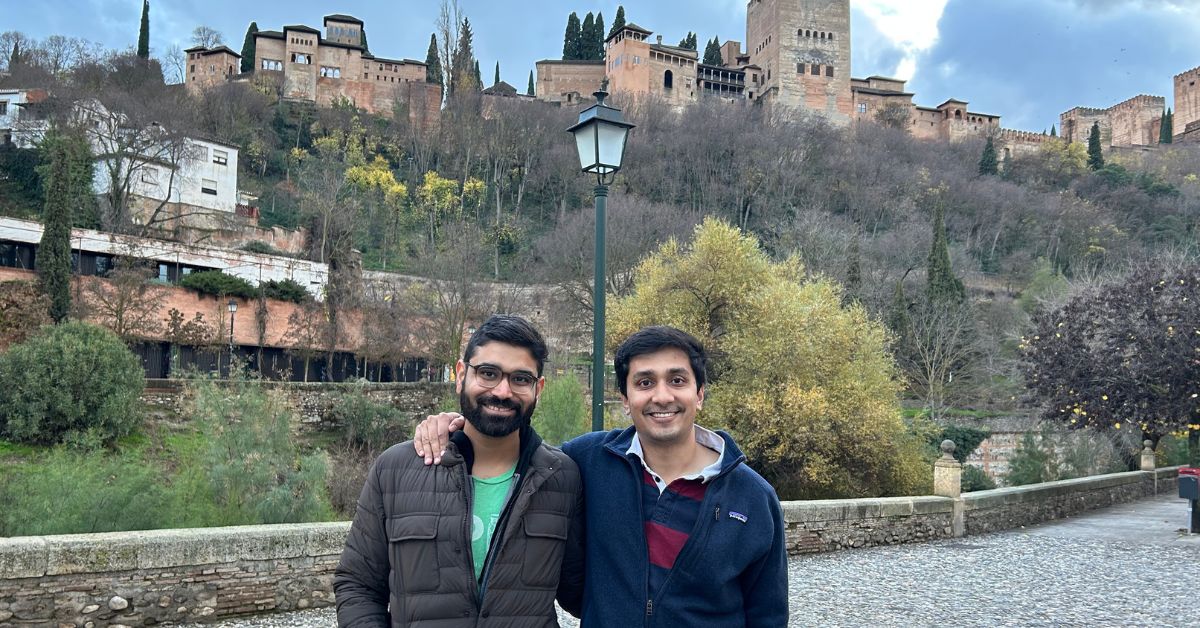 The love story of Utkarsh Saxena and Ananya Kotia started as a typical college romance, but unlike others, they could not share it with anyone for many years because of the social stigma against same-sex couples.
The year was 2008. It was a hectic semester, and the last thing Utkarsh Saxena (34) expected was to meet the love of his life. Utkarsh was then a third-year undergraduate student at Hansraj College in Delhi and Ananya Kotia (32) was his junior in the same college.
Kotia wanted to join the debating society of the college, of which Utkarsh was the president. They were a "nerdy" duo who loved discussing politics, government policies, current affairs, and economics.
"The debating society was a very important part of the college, and we spent a lot of time together discussing various topics. At the time, I was struggling to find my identity, but I knew early on that what we had was something special," Kotia tells The Better India.
While the couple's love was a typical college romance, they could not disclose their identity to anyone. It was the early 2010s, and society had not still opened its doors to same-sex couples. "There was a lot of social stigma, and it still exists to some degree. Back then, the only way to deal with it, for us, was to be quiet about it," says Utkarsh.
While the couple was head-over-heels for each other, their love blossomed only in hiding. "But now, we have been together for 15 years, a lot of which has been long-distance. I guess we survived the test of time," says Utkarsh.
Today, the couple is on a mission — a legal battle for same-sex marriage in India. They have filed a petition with the Supreme Court of India that seeks its legalisation.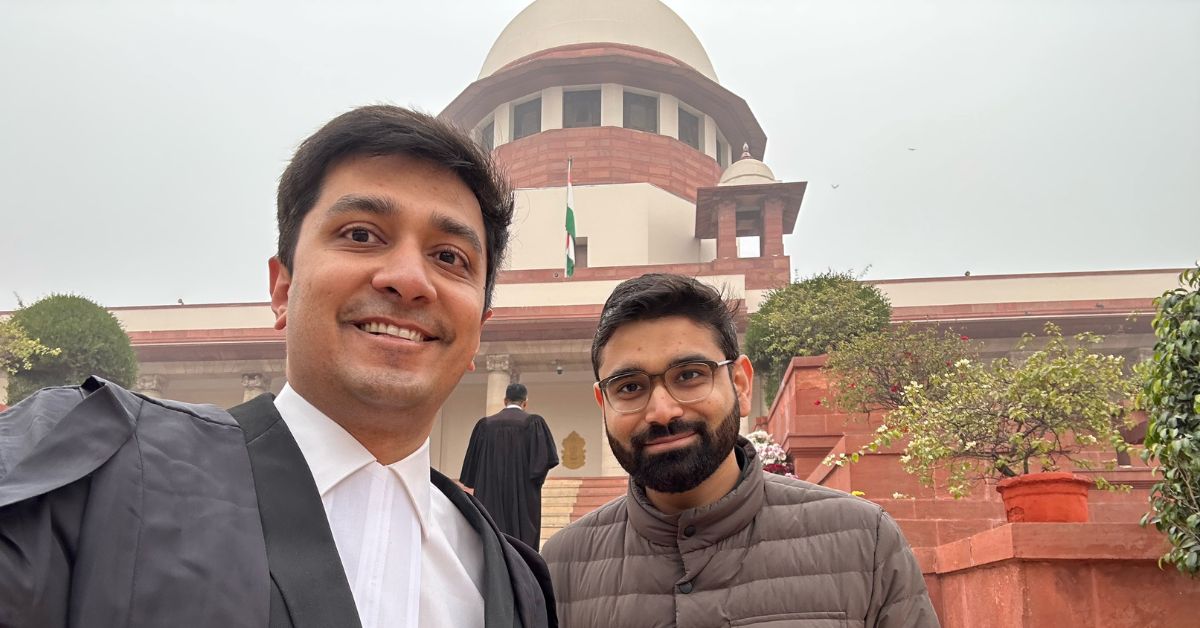 'We became the support we needed'
Kotia says that the way they dealt with the social stigma was by not coming out to anyone.
"For the first six years, not even our closest friends knew. It was not easy; all we wanted to do was tell people about it, but we could not. Before meeting each other, we had been dealing with our struggles all alone — be it our struggle with identity or any other. But when we met each other, it felt like we were finally at ease."
He shares that the comfort of knowing that there is someone who has faced similar struggles and that they could finally share it with someone was immense. "The pain of keeping our love a secret was compensated by it," he adds.
Talking about the struggles they faced, Utkarsh says, "Before meeting each other, both of us used to wonder, 'What is the point of working so hard if we cannot even love who we want? Are we even destined for happiness?'. Every day would feel like a battle. While we had experienced many low moments, once we met each other, things became easier."
"I am not going to lie, at that time it was really hard because I grew up in some of the most toxic settings for queer people. My father was in the Navy, so I grew up in military circles, and while I benefitted immensely in some ways, it is not the best place for a queer kid. I also went to an all-boys school, so the vibe was very masculine there too. And then, I started my career as a lawyer in criminal litigation at the Bar, which was also a non-favourable environment for the queer," he adds.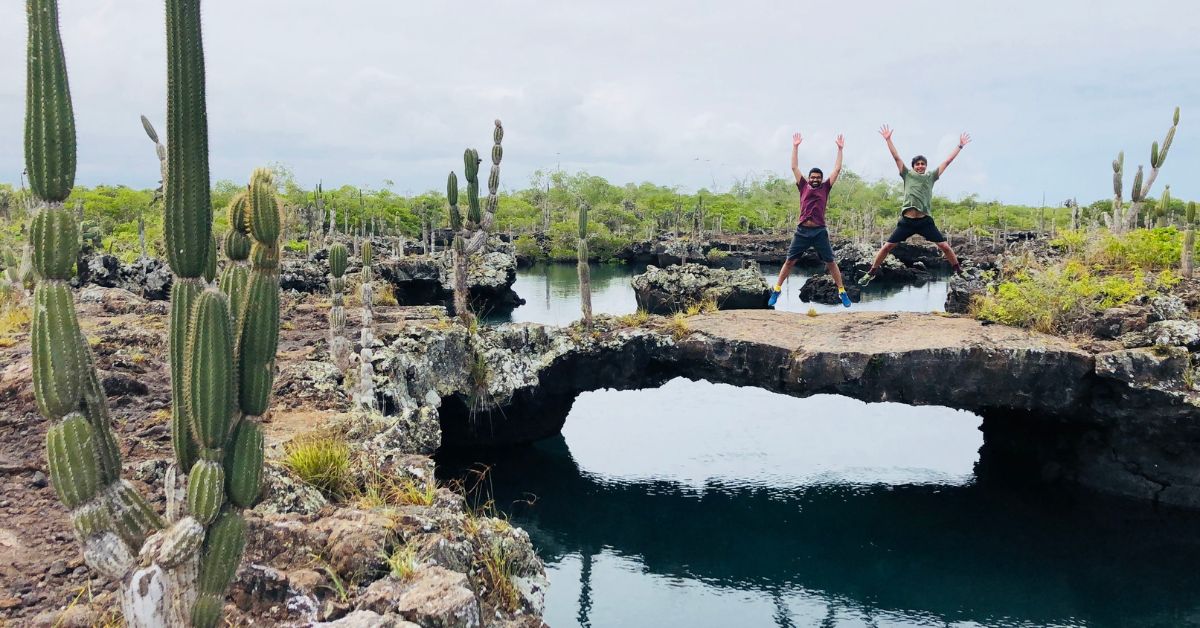 Recalling the tough time he faced in his profession, Utkarsh shares, "I could see there was so much casual homophobia around me. People who were unaware of my identity used to pass horrible comments on queer people."
How their identities might affect their professional aspirations bothered the duo a lot. "We were very young and fragile back then. We did not want to be labelled as anything that might compromise our careers. We wanted to grow together emotionally and professionally, and see how our friends and family are adapting to the subject before slowly coming out to them," recalls Utkarsh.
"What would scare us the most about coming out was the fear of the unknown. We didn't know what kind of reaction we would get from our parents, friends, and colleagues. So, we decided to be in a stable place professionally before telling people," adds Kotia.
'What's done in love is done well'
The couple continued to hide their relationship for almost six years before they finally came out. And whenever they did, they were relieved to get a warm reception.
"We have been very lucky. Our friends and family were so supportive when we came out [at different points in time]. We were showered with love and warmth," says Kotia.
"The timing of how we came out to our parents was also crucial. For them, it was not a stranger that I was bringing home; it was Kotia, and they loved him! He used to visit my home regularly and they knew him. And it was the same thing when Kotia shared about me with his parents," says Utkarsh.
If that wasn't enough, even his distant relatives rang him to show their support and love. "They are not from metropolitan cities where people are more open-minded. They are from towns in Uttar Pradesh like Agra, Bareilly and Ghaziabad," he adds.
Society has come a long way from treating being queer as a crime, but we still have a long way to go, opines Utkarsh, adding "We have been progressing as a generation and as a society. At least, we are not throwing people into jails for being gay now, but we still have a lot of miles to cover."
He continues, "Looking at the changing times, we thought this might be the right time to start fighting for same-sex marriage. While our parents were scared for us, we knew this was the way ahead."
"My friends would always ask us to leave the country, but it never occurred to us even once. For us, India is our janma bhoomi (birthland), and it is our karma bhoomi (land of work) too. We want to get married and be together here, in our country, and nowhere else," says Utkarsh.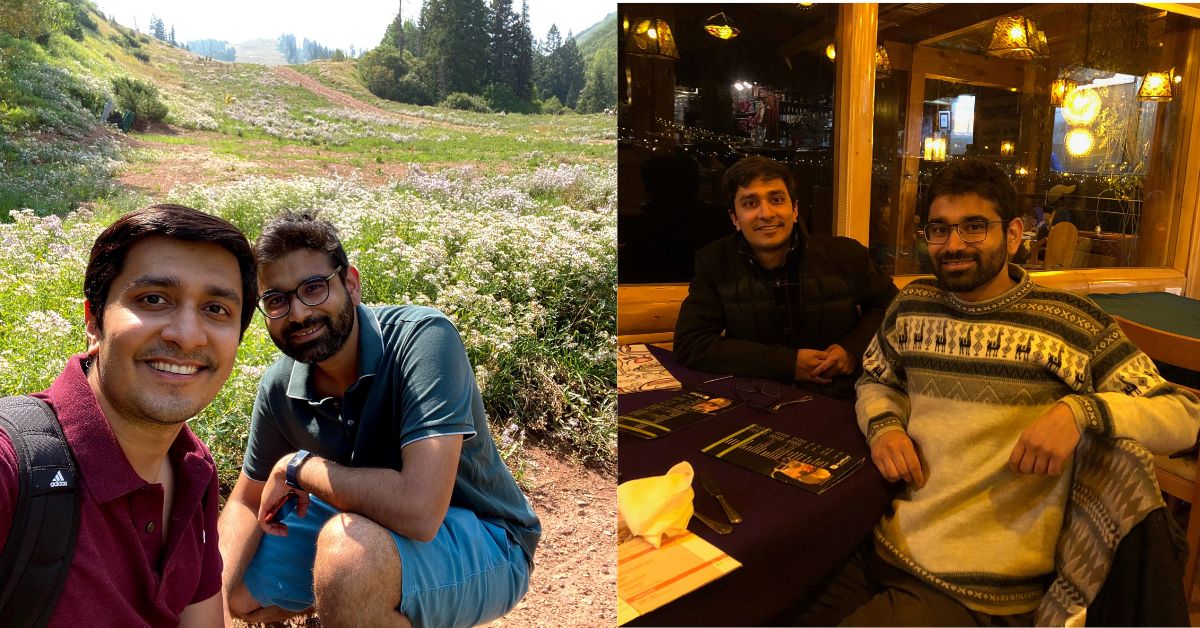 The couple says that they are ready for a long and hard legal battle and have no plans to stop till they legalise gay marriage in India.
While battling the bigger battles, the duo is also manoeuvring their way around smaller struggles of living in different time zones. Kotia is in Princeton for a semester while Utkarsh is in Oxford. Both of them are pursuing PhD — Kotia in Economics and Utkarsh in Public Policy.
"There is a common belief that when a relationship lasts over a decade, things start to get dull and jaded. But since we spent a lot of time in a long-distance relationship, we still cannot stop grinning when we see each other. We cannot wait to get married, but we want to do it here under the Indian law," says Utkarsh, adding that their families and friends are set on having a big fat Indian wedding.
Edited by Pranita Bhat
We bring stories straight from the heart of India, to inspire millions and create a wave of impact. Our positive movement is growing bigger everyday, and we would love for you to join it.
Please contribute whatever you can, every little penny helps our team in bringing you more stories that support dreams and spread hope.