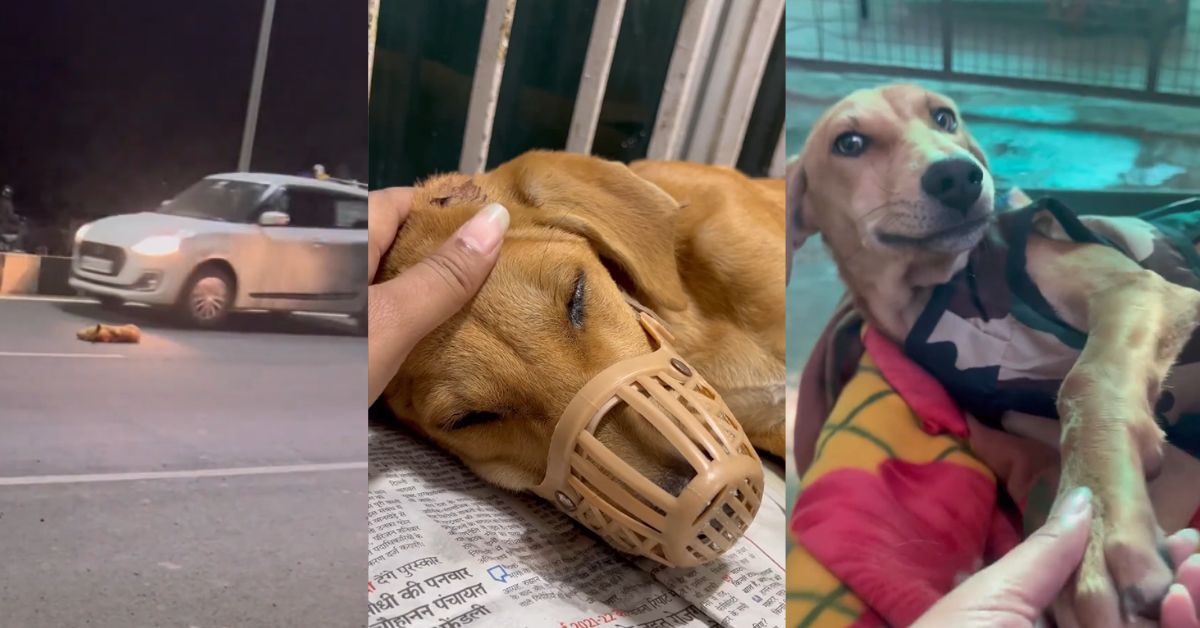 After noticing a dog that looked dead on a busy highway, members of Bhopal's Kartavya Society animal rescue shelter stopped to give it a respected burial. Watch what happened next!
What looked like a dead dog, was seen in the middle of a highway, with vehicles zooming past it. Not a single person stopped to check on the animal.
That's when some members of the Kartavya Society, a Bhopal-based animal shelter, passed by and stopped. Assuming the dog is dead, they decided to pick up the body from the busy highway road and give it a respected burial.
But, to their surprise, they discovered that the dog was, in fact, alive!
The members immediately rushed the dog to the vet, who told them that the dog was not paralysed, but rather in shock. They learnt that the dog had sustained injuries after being in a road accident, which is why it was lying unconscious on the road.
Under the care of the vet and the animal shelter members, the dog fought hard and survived.
Completely recovered now, the rescue dog is now an indispensable member of the Kartavya family. And the team has named it Miracle.
"We have decided to keep Miracle with us forever as God gave him a second life that day. It was truly a miracle that he survived even when vehicles were driving over him. We don't want him to be back on those risky streets ever again," said one of the team members.
With over 10.3 million views, the video by the team went viral on Instagram. The animal welfare team asks people to always stop and check on an animal in need. "You might be their last chance to survive."
Edited by Pranita Bhat