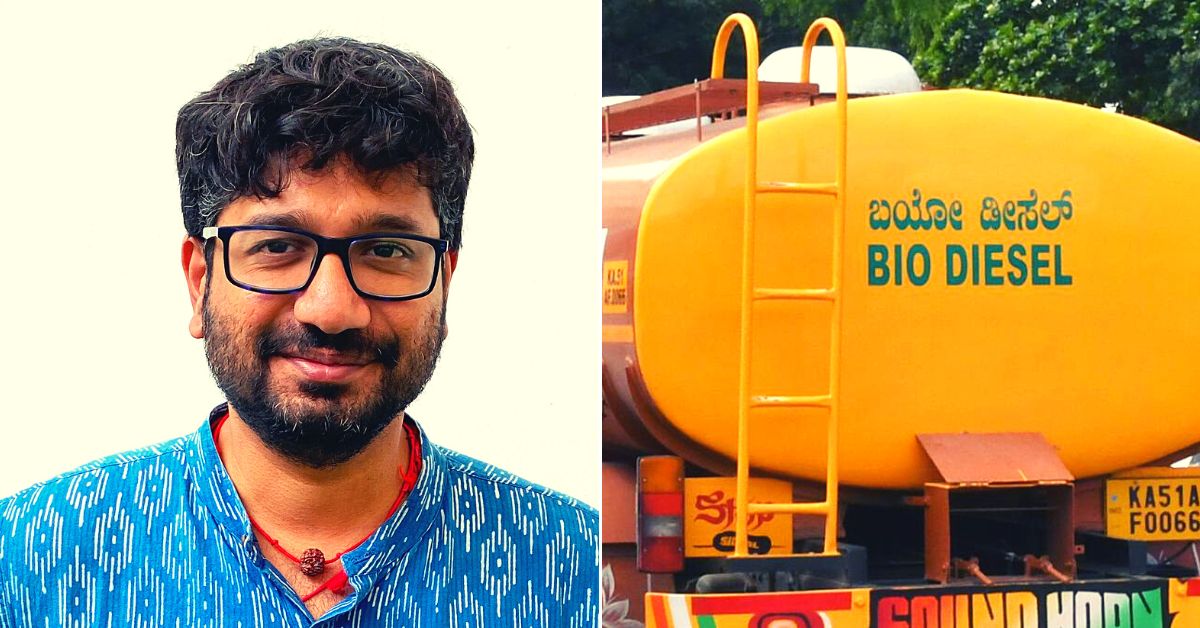 Founded by Kishan Karunakaran, the Coimbatore-based Buyofuel is an online B2B marketplace for trading biofuel-based commodities that has earned clients like the TVS Group, ITC, UltraTech Cement, JSW Steel, and more.
This article has been sponsored by Wingify Earth.
In 2008, entrepreneur Kishan Karunakaran established a biodiesel manufacturing unit, where he commercialised one of the earliest second-generation biodiesel production technologies in the world, based on specific organic wastes.
"Back then, people had no knowledge of and were suspicious of biofuels. Used cooking oils (UCOs) were employed as the basic material for biodiesel. However, UCOs were entirely left open to adulteration. From 2010 to 2011, I used to visit several hotels and restaurants to spread awareness and collect UCOs for my own plant. Despite all these efforts, I was not able to generate any meaningful quantity of UCOs even with abundant availability," recalls Kishan, a biofuels entrepreneur with over a decade of experience, speaking to The Better India.
In order to facilitate business for manufacturers, Kishan began conceptualising a way to streamline the aggregation of wastes and develop a biofuel ecosystem through technology.
"After all, since aggregating feedstocks (any biomass destined for conversion to energy or biofuel) for manufacturers was a significant barrier, my own experience as a biofuel producer inspired me to launch Buyofuel as a tech-enabled platform," he recalls.
In May 2020, he established Buyofuel.
So, what is Buyofuel? Simply put, it's an online B2B marketplace for trading biofuel-based commodities. Their ecosystem has a network of raw material aggregators, manufacturers, consumers, and waste generators, which Kishan argues "makes it easier to build connections within the biofuel community".
"Buyers can view existing listings on our platform and can make their purchase based on price, volume, delivery time and other factors to ensure they get the best deal. They can even create a new open RFQ (request for quote) with their own specific requirements," he explains.
"Sellers, meanwhile, can register and upload their offerings via listings, where they can also set their own prices and delivery terms. In addition, they can also quote the existing RFQ created by the seller. These ways enable sellers to get a direct connection with potential buyers or vice-versa for transactions," he elaborates. Also, he claims that the Coimbatore-based Buyofuel "also provides a secure online payment gateway for buyers to pay for their purchases."
In a nutshell, Buyofuel is a one-stop shop for buyers and sellers of biofuels.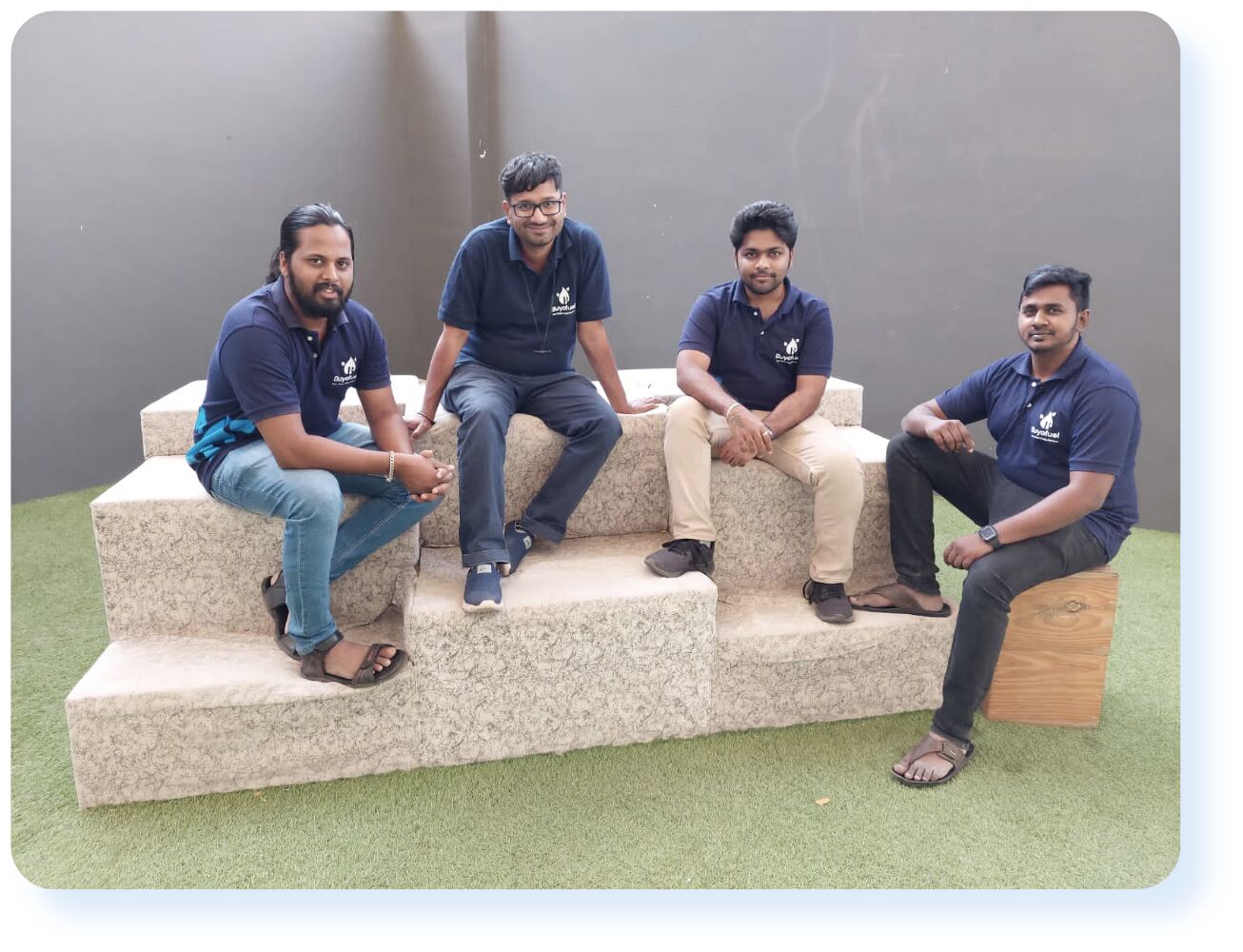 Understanding the biofuel industry in India
Kishan, who has an MBA degree from the National University of Singapore following a bachelor's degree in engineering, was first inspired by former President A P J Abdul Kalam to get into biofuels. Kalam was a major advocate for biofuels. In 2011, he claimed, "In a decade's time, it may be possible that all the vehicles on the road will be run on 100% biofuel." Although this prediction has fallen well short, his advocacy for biofuels inspired Kishan.
After all, biofuels provide a sustainable energy system that is renewable, environmentally friendly and capable of utilising indigenous raw materials.
Globally, the most common types of biofuels in use today are bioethanol (used as a petrol substitute for road transport vehicles), biodiesel (produced using animal fats, vegetable oils, and UCOs), biogas (produced using food or animal waste which is broken down by microorganisms) and biobutanol (a renewable fuel produced from waste biomass feedstocks).
For more than a decade, biofuel has been used in India. Although there are many obstacles to its widespread adoption, the growth of this industry has been undeniable. For example, according to Statista, India's biodiesel production grew from around 132 million litres in 2013 to 185 million in 2022. Meanwhile, ethanol production grew from 680 million litres in 2014-15 to 9,230 million litres in 2022.
But, despite the rising production of biofuels, problems persist.
"Despite the availability of surplus biofuel raw materials, lack of accessibility and regulation has halted growth in this sector. Moreover, low public awareness and technological know-how have also hindered progress. In addition to these barriers, there are also concerns about quality assurance, transparency and inadequate infrastructure — all of which have made it difficult for the industry to expand," says Kishan.
However, he goes on to claim that through Buyofuel, "We aim to create an ecosystem where every stakeholder can build connections within the biofuel community."
"By raising awareness of biofuels among farmers and other people, we hope that this nascent level will grow into something more substantial over time. Also, we provide transparency and quality assurance via technology so that biofuel stakeholders can do business with ease," he adds.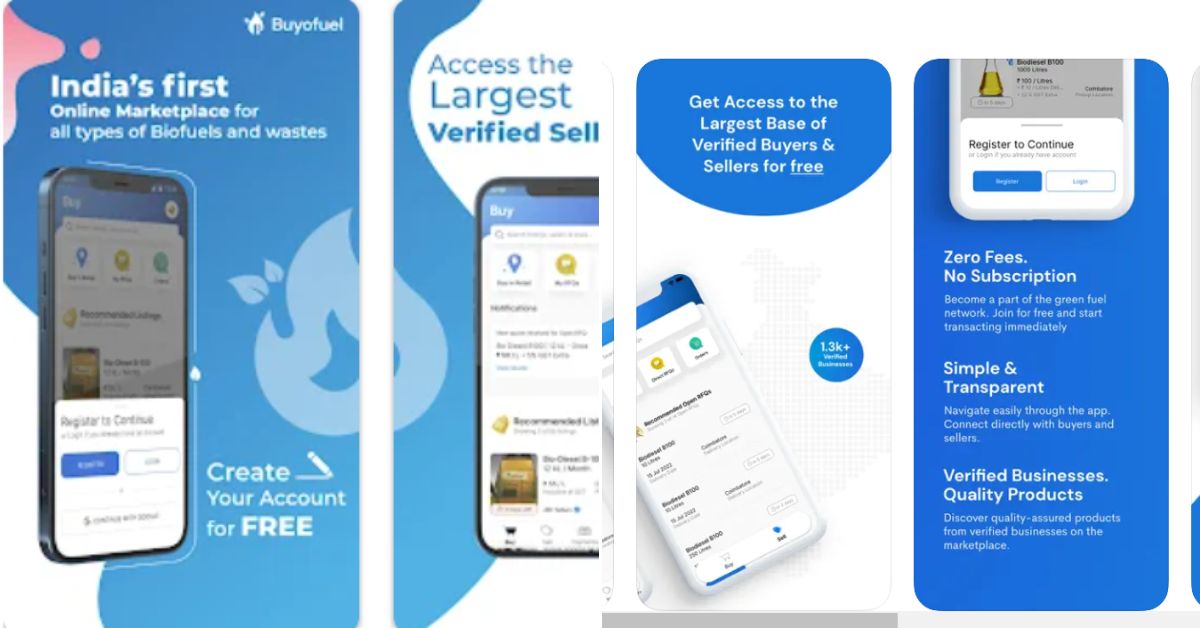 Large volumes of biofuel
The venture claims to facilitate the sale of more than 10,000 metric tons of biofuel every month on its platform with more than 1,300 verified users conducting regular business there.
"We empower the small suppliers who are fragmented throughout the nation by integrating them into our platform so that they have a regular business supply without having the necessity to look for sellers offline. Similarly, our buyers can procure all types of biofuels for their business in one platform without having to worry about transaction or mobility challenges," he explains.
Today, Buyofuel handles the biofuel requirements of industry players like Seshasayee Paper & Board, TVS Group, Thermax, ITC, UltraTech Cement, Dalmia Group, JSW Steel, etc.
But how does Buyofuel ensure the quality of biofuel being bought and sold in their online marketplace?
"Quality assurance has always been a core principle. We have collaborations with numerous NABL (National Accreditation Board for Testing and Calibration Laboratories)-approved test laboratories around the nation, including Bureau Veritas, SGS, Vimta, Essen Co, and ITA Labs to guarantee quality. In addition, we've added a feature in the platform where buyers can request customised test reports to verify the product quality," he claims.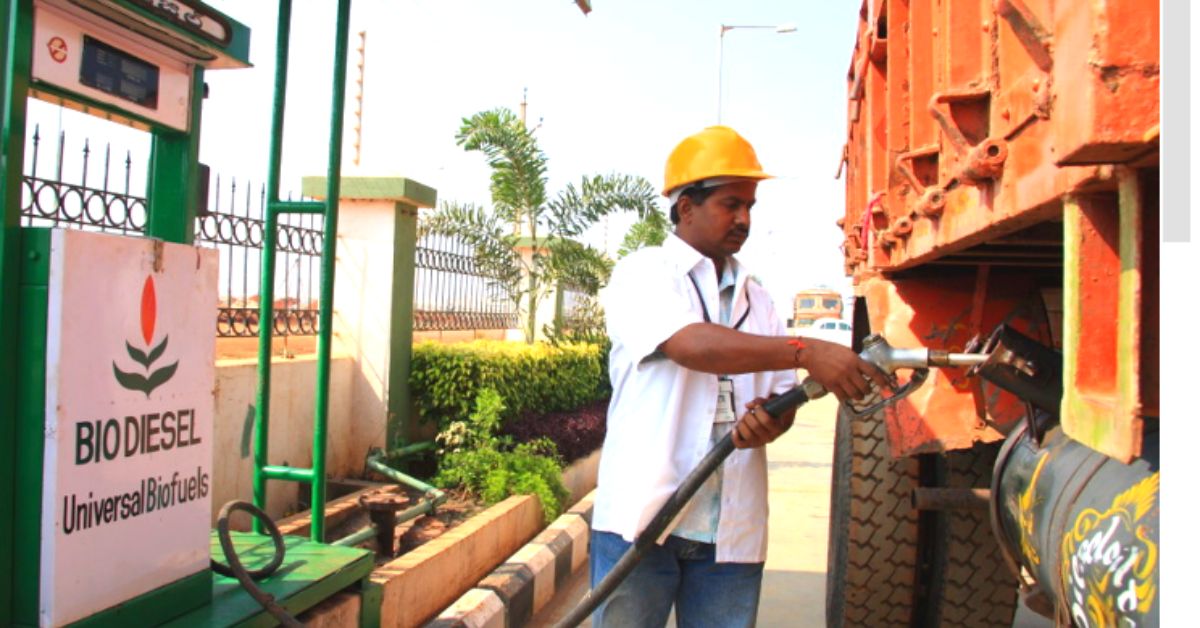 Business model
As stated earlier, Buyofuel functions as a curated marketplace which integrates buyer and seller in a platform to procure and sell biofuels and their raw materials.
"We act as an intermediary, setting reasonable sale margins for all transactions that get completed on our platform. We made Rs 61 Lakh in revenue in the 2021–2022 fiscal year. With monthly revenue of Rs 2–3 crore, we have already generated Rs 25 crore this year," he claims.
The company has raised two sets of funding so far.
In November 2021, Buyofuel received Rs 1.6 crore in a seed round led by Inflection Point Ventures (IPV). Around November 2022, they raised Rs 11.5 crore in pre-series A funding from IPV, Gruhas Proptech, Venture Catalyst and a syndicate of cleantech investors from the Middle East.
"Buyofuel has the ambition to scale its business and make the adoption of clean fuel options seamless and more efficient. At IPV, we are keenly watching the ESG and Cleantech segments and have made bets across different business models. We back the vision of Buyofuel founders and want to help them scale up faster," said Ankur Mittal, Co-founder & COO, IPV.
"Our objectives for the venture include ensuring that Buyofuel replaces more than 1% of India's fuel requirement, expanding into geographic locations where sustainability is encouraged, helping clients to decrease their carbon emissions while quantifying it and generating an annual revenue rate of more than Rs 2,000 crore over the course of next five years," says Kishan.
Edited by Pranita Bhat; Feature image courtesy Buyofuel
We bring stories straight from the heart of India, to inspire millions and create a wave of impact. Our positive movement is growing bigger everyday, and we would love for you to join it.
Please contribute whatever you can, every little penny helps our team in bringing you more stories that support dreams and spread hope.