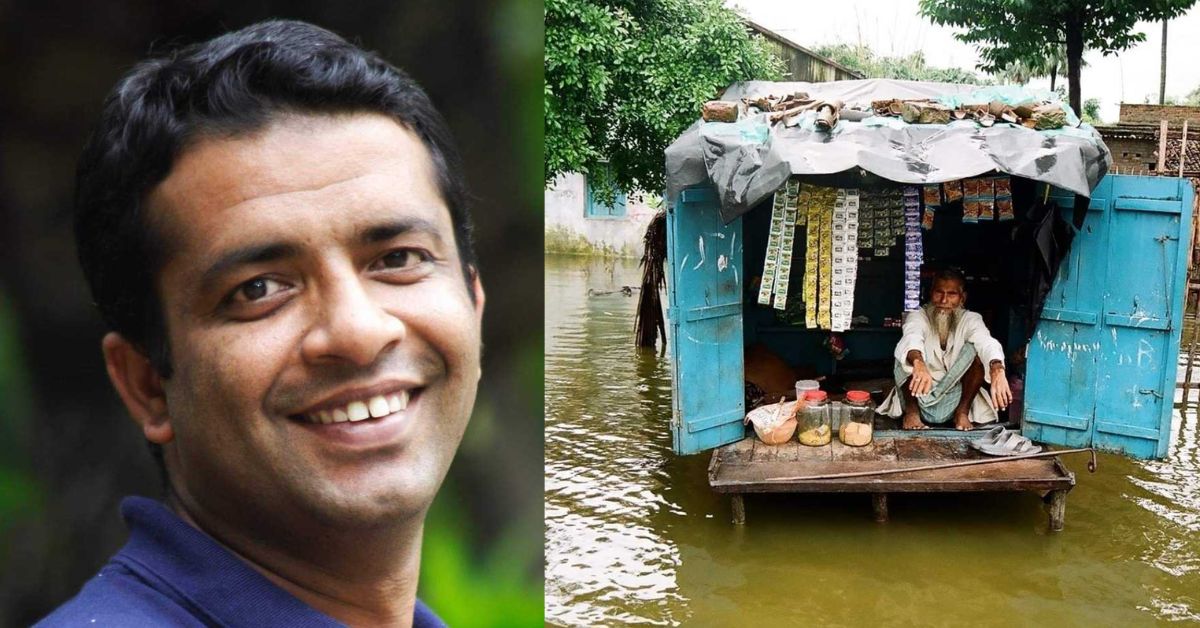 Ramon Magsaysay awardee Anshu Gupta, founder of NGO Goonj, shares what he learnt about the act of giving.
Featured image: Anshu Gupta Facebook
When you work for close to two decades on a subject that's not even mapped globally as an issue, there's bound to be rich learnings from the ground, as well as a huge journey of discovery that transforms you inside out.
In the spirit of sharing this learning, I write today about 'cloth', and 'giving', and how these two have transformed both me as well as Goonj over the years.
Back in 1999, I noticed lack of clothing as an issue as I watched many clusters of homeless people struggling in the harsh winter nights of Delhi, India's capital. It is a common sight across the world.
Cloth is one of the three basic needs of humanity out of food, cloth and shelter — roti, kapda aur makan — and yet, it was not, and still is not, listed or mapped on any development agenda.
This, when giving our old clothes, is the most common act of charity world over.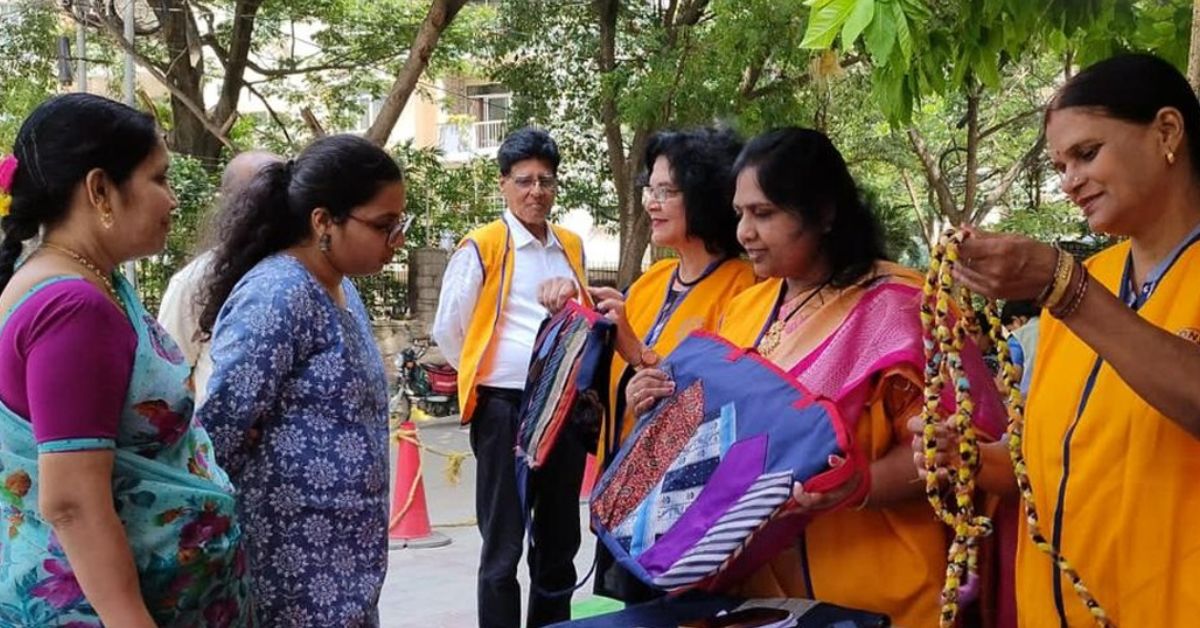 In the act of creating a mass movement around this seemingly mundane act of giving and receiving old clothes, we learnt our biggest lessons about giving and sharing as a society.
The collective power of the masses
My first lesson in giving came from an unlikely person — Habib Bhai, who I met back in 1999 on a pavement outside a big hospital in north Delhi.
As I write this piece, I am reminded of the grace and generosity with which he went about his life and work. He lived in a makeshift shack on the pavement with his blind wife and daughter, making a living out of picking abandoned dead bodies from the roads and cremating them in the nearby crematorium.
Habib Bhai found his purpose in life with this strange occupation, treating the dead with utmost respect — anything he found from the pockets of the dead body or any valuables on their body, he would religiously give away in charity. Always.
Looking back over the last two decades, I realise that the world is a good place because of the grace and generosity of common people like Habib Bhai, who do not utter a single word about their giving to the world.
That is what has defined Goonj's consistent work with the masses of India, the common people, in the cities and villages of India.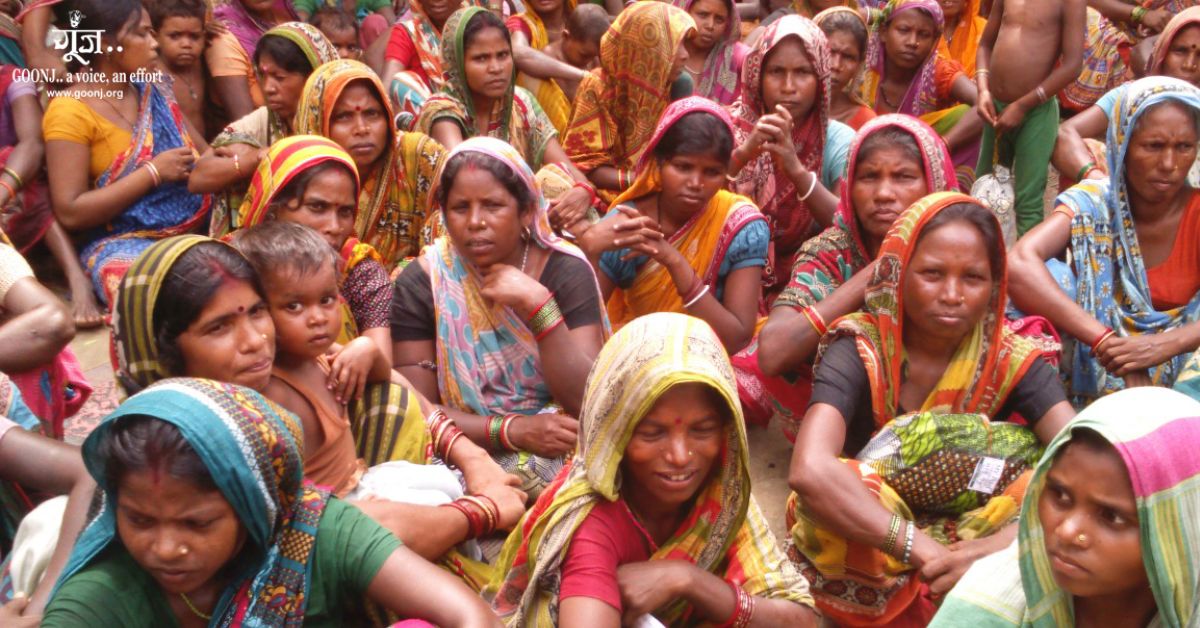 It is their giving to the world, growing our food, running our factories, managing the underbelly of our existence, while we go out, work and enjoy our day-to-day lives. That is what makes our world go around. We saw this even in the worst phases of COVID-19. Nurses, delivery personnel, healthcare workers, vegetable vendors, grocery store workers — they did not fail us even when the world shut down.
We started Goonj by asking people in India's big cities to give us all the material they had lying around unused in their homes. At that point, we had no idea about the massive amounts of time and effort we would receive, of the networks we would build, and of the thousands of people who would give us their unused clothes and other material.
In the same vein, when we went to the villages of India, we first thought that we were the givers of much needed material to people. But when people in the villages started giving, it completely swept us off our feet.
They gave us hours and days and weeks of their time, as well as grueling efforts, while sharing their wisdom, knowledge and natural resources with a lot of generosity and grace. Most importantly, they gave us an endless reserve of love, friendships and respect that will last us a lifetime.
That taught us the second lesson about giving early on in our work — the collective power of the masses. It can move mountains, make anything possible. I see this vibrant power first hand every time there is a big disaster in the country.
The unsung
I remember how, after the Kashmir earthquake, a group of enthusiastic citizens quickly pulled together a central control team to manage the relief operations. Or when, during the Kerala floods, housewives, students, and senior citizens alike used their phones to respond to SOS calls.
More recently, in the most difficult waves and lockdowns due to the pandemic, people from all sections of our society galvanised, cooking day and night in massive quantities in their tiny kitchens to make sure no one went hungry. Giving of ourselves, our time, our knowledge, our efforts, our spaces, our networks — this country and its people have shown countless instances of their boundless capacity for giving.
In this journey, I also notice some things we must change about our lens of giving. I notice the inherent inequality or the different yardstick we often apply on what is defined as 'giving' and who is defined as 'a giver'.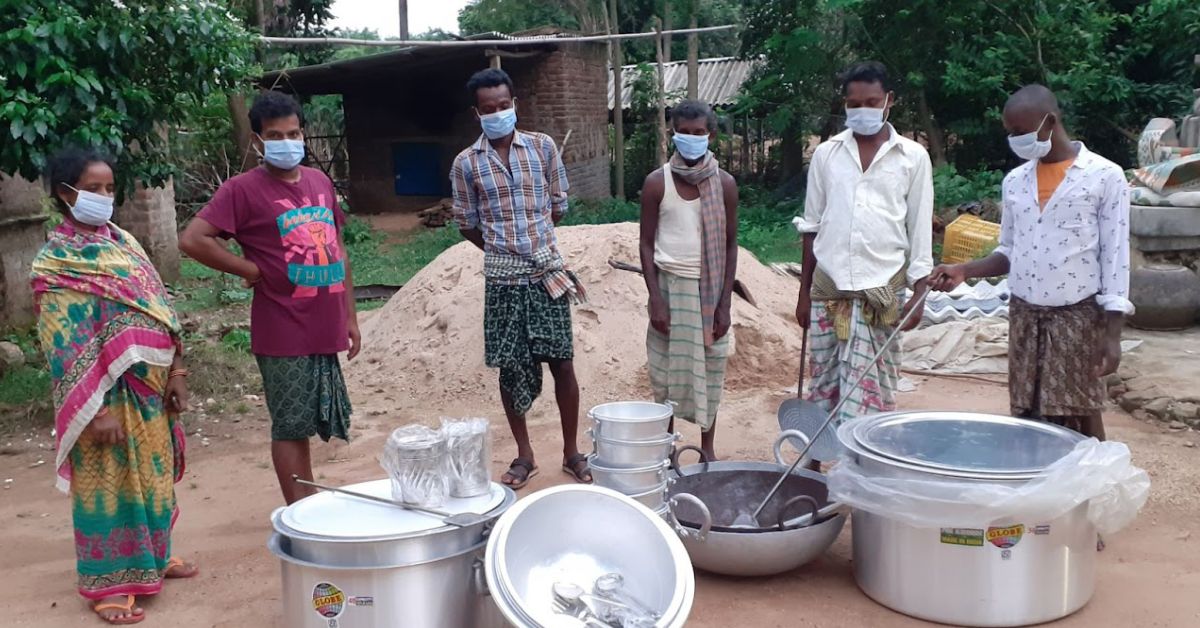 When people like us — who speak good English, wear good clothes, have a few academic degrees — give, that is often recognised and celebrated, but when people like the farmers or the workers give with their sweat and blood, generously to nourish and sustain our lives every day, we still call them receivers.
When we do development or voluntary work, we call it giving, but when I go to a village and the villagers graciously open their homes and lives to me, their giving is completely unaccounted for in how it makes our work possible. It goes back to the larger fact of giving — that we are able to give only because we have received so much from the world.
I still have a lot to learn from this journey, but I know that I am the one who needs to keep checking my own lens and perspective about giving.
The world, its people and nature do not ask questions, nor hand out certificates of appreciation, nor demand an acknowledgment. They just go about giving and sharing as second nature, as a way of living. That has been one of the most humbling lessons for me and everyone at Goonj. That is what gives us hope as we stand with people learning from the dignity and grace of this world full of givers.
2015 Ramon Magsaysay Awardee Anshu Gupta (India) is the founder of Goonj, a voluntary organisation that is turning the world's discard material into a new resource for rural development by promoting a parallel trash-based economy through barter between the efforts and wisdom of rural communities and urban surplus material.
Written by Anshu Gupta; Edited by Divya Sethu
We bring stories straight from the heart of India, to inspire millions and create a wave of impact. Our positive movement is growing bigger everyday, and we would love for you to join it.
Please contribute whatever you can, every little penny helps our team in bringing you more stories that support dreams and spread hope.