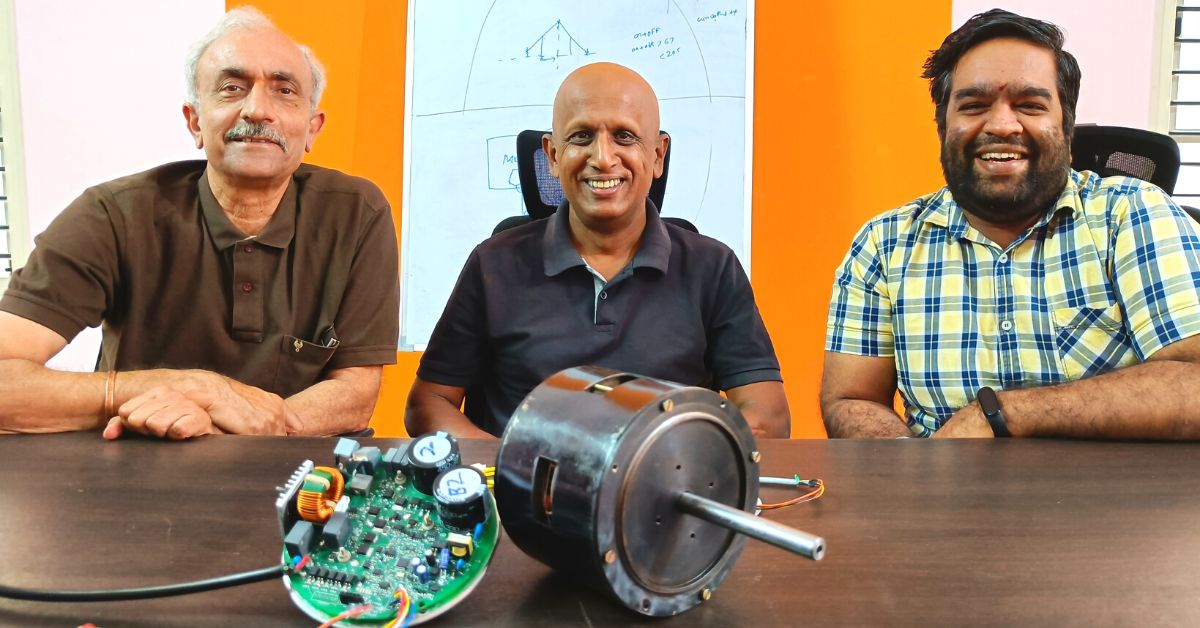 Bengaluru deep-tech startup Chara has built scalable, cloud-controlled electric vehicle motors free of toxic rare-earth metals, thus cutting a massive dependency on imports to accelerate electric mobility in India.
This article has been sponsored by Wingify Earth.
Powerful rare-earth based magnets are employed in most electric vehicle (EV) motors and other high efficiency motor applications. What do these magnets do? They enable the motors to transform electricity into motion, thus powering the EV. But did you know that these high-performance permanent magnets in EVs contain rare-earth metals like neodymium (NdFeB) or a combination of samarium-cobalt (SmCo)?
These rare earth metals are expensive to mine, extract and manufacture. Also, the process of mining and extracting them causes serious health and environmental damage.
According to Jaya Nayar, senior editor at the Harvard International Review, "For every ton of rare earth produced, the mining process yields 13kg of dust, 9,600-12,000 cubic metres of waste gas, 75 cubic metres of wastewater, and one ton of radioactive residue."
Finally, China has a stranglehold over the supply chain of rare-earth magnets, making India's transition to electric mobility and beyond laden with critical and strategic dependencies.
In response to these circumstances, Chara, a Bengaluru-based deep tech startup, is building a scalable, cloud-controlled, and rare-earth free platform for designing, building, and deploying electric motors for EV, heating, ventilation, and air conditioning (HVAC) and other applications.
Speaking to The Better India, Bhaktha Keshavachar, CEO and co-founder, says, "Chara's proprietary Drive Control FIrmware (DCF) is the brain of our motor controller. DCF is a suite of packages consisting of advanced motor control algorithms at its core. The state-of-the-art motor control algorithms are developed to extract maximum performance from in-house designed motors."
More importantly, however, Bhaktha notes that Chara has indigenously built motors for a variety of applications including EVs that do not use rare-earth based magnets.
"We have developed new IP in motor design, hardware architectures and algorithms in reluctance motor technology that deliver the same performance as existing motors. Our motor technology is scalable from kW to 100s of kW power at various voltage levels. Software becomes a larger component in our motors. We are building a software platform that will monitor the motor performance continuously and manage the motor performance in real-time," he says.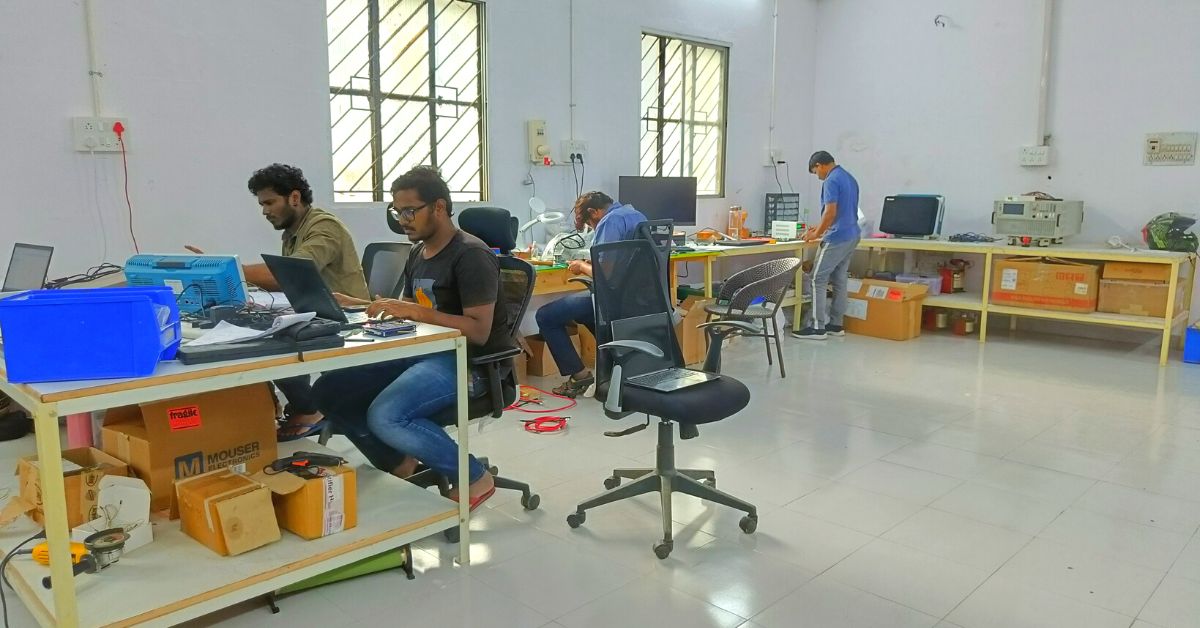 Serial entrepreneurs
Chara was founded in November 2019 by Bhaktha Keshavachar, Ravi Prasad Sharma, and Mahalingam Koushik. They are serial entrepreneurs, veteran product experts, and motor technologists with decades of experience developing cutting-edge products and technologies.
Bhaktha is most famously known for building the architecture and developing Ezetap, one of the first companies in India that came up with digital payment solutions. Ezetap was recently acquired by Razorpay last year for $200 million.
Mahalingam has 15 years of experience at various product startups in the domain of renewables, IoT, home automation, fintech and now motors. During this period, he worked for Bhaktha at Ezetap, where he built new features such as USB and 3G Connectivity to the POS Terminal. Today, as co-founder and chief technology officer (CTO) at Chara, he oversees power electronics and motor control activities.
Ravi, meanwhile, has over four decades of experience designing, building, testing, and deploying motors of various technologies and power ratings. Among a whole host of achievements to his name, he developed some of the early prototype motors for Reva Electric Car and other electric vehicles developed by Maini Group. As chief motor designer at Chara, he takes care of motor design, development, mechanical design, and manufacturing.
After successfully selling Ezetap to Razorpay, Bhaktha was looking for his next gig. While Bhaktha had worked with Mahalingam at Ezetap, he knew Ravi from their time in college at the University Visvesvaraya College of Engineering (UVCE), Bengaluru. The three founders came together in 2019 and started working on identifying and solving a critical problem.
"Besides building a world-beating product company, a rarity in India, we learnt that motors for EVs and other applications are fully imported. We wanted to fix that and build a business around it. The Chara story began with an initial grant from the Indian Institute of Science (IISc), Bengaluru, worth Rs 25 lakh. IISc believed in our vision and ideas," says Bhaktha.
No dependence on China
Chinnu Senthilkumar, managing partner at Exfinity Venture Partners, a venture capital fund which recently invested in Chara, says, "Exfinity strongly believes that the EV story for South Asia and other similar markets has to be contextualised and not replicated from the US and European markets. After our earlier investment in Log 9 Materials, Chara is part of our continued belief in this thesis. Chara motors is also a great example for Atmanirbhar Bharat as it delinks the permanent magnet supply chain dependency from China and other countries."
"Currently all motors and controllers used in EV in India are imported and contain rare-earth based magnets. Our technology does not use rare-earth magnets, and thus we become independent of China, which has 90% control over the supply chain. Our motors are developed from first principles. Thus, we not only achieve freedom from dependency on strategic materials, but also have a fully home grown technology critical for our electric future," says Bhaktha.
So far, Chara has built motors for 2-wheeler (hub and mid-mount), 3- and 4-Wheeler light commercial vehicles (LCVs), and HVAC use cases. The motors and their matching controllers are being field tested and are expected to go into production later this year. Chara also has several projects lined up to build motors and controllers for heavy commercial vehicles.
"Chara's current motor range starts from fractional kW to 10's of kW with voltage ranges from 48V to 400V. Higher voltages and powers will be built in the near future. Chara has filed patents in motor design, controller design and control algorithms for these motor technologies. We have developed motors and controllers for 2, 3 and 4-wheelers. The best we have developed so far is a 35 kW 320V liquid cooled motor and controller that is undergoing field tests," claims Bhaktha.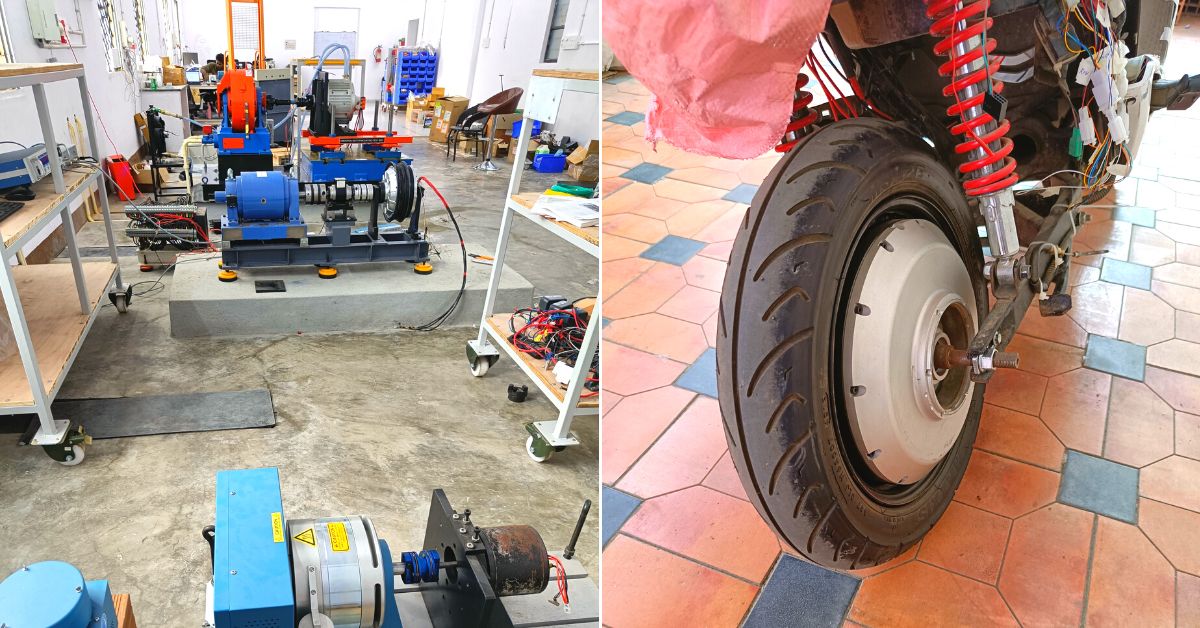 Peak performance
These 'Make in India' motors for EVs and other applications are currently being field-tested and will be in production in the second half of 2023.
In a recent press release, Chara states, "Using Model-Based Design (MBD), Chara's proprietary Drive Control Firmware (DCF) gives peak motor performance while ensuring optimum efficiency, thermal management and smooth, ripple-free torque delivery."
What does this mean? How does using MBD allow the DCF in a motor to give peak motor performance while ensuring optimum efficiency, thermal management and smooth, ripple-free torque delivery?
"MBD is the process of development where we first build a model for the motor and the controller we are building and simulate it for various operating points. The resultant algorithms and parameters are then converted to firmware code with a semi automatic process," he says.
"In algorithm development through simulation, we are able to capture every detail of material properties and non-linear characteristics of a motor (which cannot be expressed with simple linear formulae). This helps us in designing the right tradeoff between peak torque, peak efficiency and noise, vibration, and harshness (NVH) based on user inputs and operating conditions. The adjustments in current and voltages are done at more than 10,000 times a second to get smooth torque delivery and efficiency," claims Ravi.
Going further, the recently issued press release also said, "The motors will be based on a specialised patent-pending variation of the well-known SRM (Switched Reluctance Motor) and SynRM technologies and other magnet-free motor technologies."
Bhaktha explains, "The reluctance motor is about 200 years old. When man invented magnetism and electricity, these were the first motors that were proposed. These motors are simple in construction and use only steel, aluminium and copper. But these motors have a few problems. They are complex to control and have noise and torque ripple issues. We have developed a new IP that overcomes the known issues of reluctance motors and brings them into mainstream," claims Bhaktha.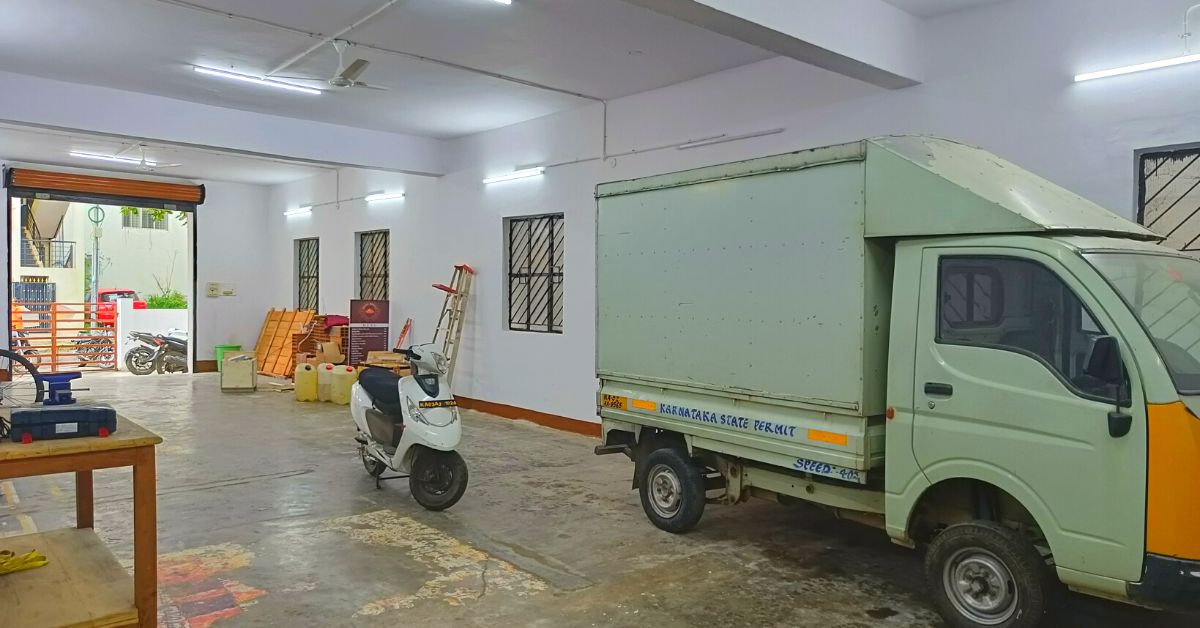 Looking ahead
Currently, Chara Technologies is talking to manufacturers in several parts of India covering the usual centres of automotive manufacturing in the national capital region (NCR), Pune, Coimbatore and Bangalore-Hosur belt.
Last week, Chara raised a pre-series A round of $4.75M led by Exfinity Venture Partners, a Bengaluru-based VC firm known for its B2B focus and deep-tech expertise. This round also had participation from Vietnam-based Big Capital, the venture arm of Bitexco and Log9 Materials. Kalaari Capital and ciie.co who are existing investors participated in this round as well.
Preetinder Singh Panjrath, CFO of BIG Capital, said, "BIG Capital continues to support innovative technologies that will power the world of the future. As part of our commitment to environmentally friendly solutions for land and aerospace markets, we were especially attracted to Chara motors with the focus on rare earth-free electric motors that are safer for the planet, more cost-efficient and offer better efficiency compared to legacy solutions."
"We are delighted to be part of Chara's journey to not only power the EV and Power Market but also do so in an environmentally responsible way," he added.
Apart from building a profitable and a green business, they have clear objectives that include making a centre of excellence for motor and controller design for various applications spanning many technologies, manufacturing the motor and controller either through partnerships and/or own plants, and deploying these motors outside India.
(Edited by Divya Sethu, Images courtesy Chara Technologies)
We bring stories straight from the heart of India, to inspire millions and create a wave of impact. Our positive movement is growing bigger everyday, and we would love for you to join it.
Please contribute whatever you can, every little penny helps our team in bringing you more stories that support dreams and spread hope.
Tell Us More