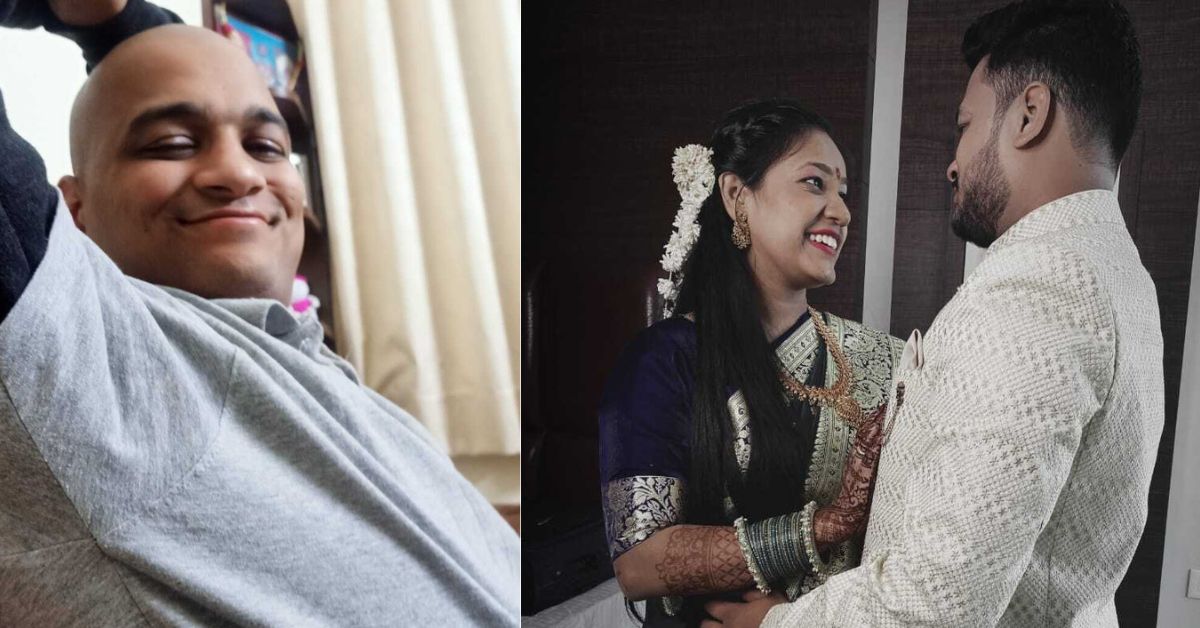 Prasang Chandorkar was diagnosed with cancer just after his engagement. Watch how his fiance and his family supported him in his recovery.
Prasang Chandorkar was excited about turning a new leaf in his life after meeting Wachika on a matrimonial website. They soon got engaged and started planning their life ahead.
But little did they know what was in store for them. Soon after the engagement, in November 2021, Prasang was diagnosed with cancer. This brought his life to a standstill.
He says, "When my father informed Wachika about my condition, she could have left me, but she didn't. It is not easy to support a cancer patient. But she chose to be my strength and stood by me."
Prasang shares that going through the cancer treatment was a nightmare. He lost 22 kg and was perpetually weak.
"I almost gave up so many times. But my fiancé and my parents kept me going," he shares.
And finally, in 2022, he beat cancer with the love and support of his family. Today, Prasang is happily married to Wachika, "the love of my life who literally stood by me in sickness and in health."
(Edited by Divya Sethu.)