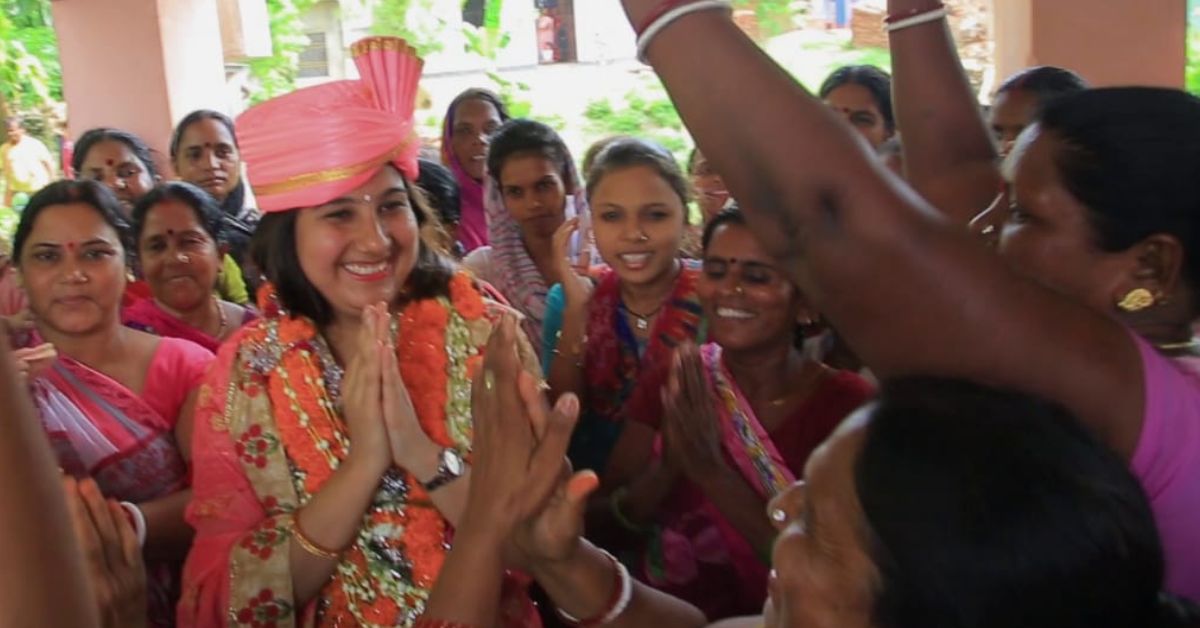 Hailing from Meerut, 32-year-old Dolly, an MBA graduate, became the sarpanch of the gram panchayat in Bihar's Shadipur village. While challenging patriarchy and orthodox work culture she also digitised the village's panchayat system.
After working for over a decade in Delhi for multinational companies and airlines, Dolly, an MBA graduate, left the perks of financial security and safety to work for people in rural Bihar.
In 2018, she moved to her in-laws' place and contested for gram panchayat (village council) elections. A woman, an educated bahu (daughter-in-law), and a stranger to rural residents, it was challenging for her to win the hearts of voters, she recalls.
"The villagers doubted if I would be able to understand them because I was a modern woman who arrived from Delhi. There was a cultural difference between where I was born and brought up, and where I was married. So, I changed my lifestyle to fit in because politics is not about you, it's about people," Dolly, who is now the sarpanch of 13 wards of Shadipur gram panchayat of Bihar's Gaya district, tells The Better India.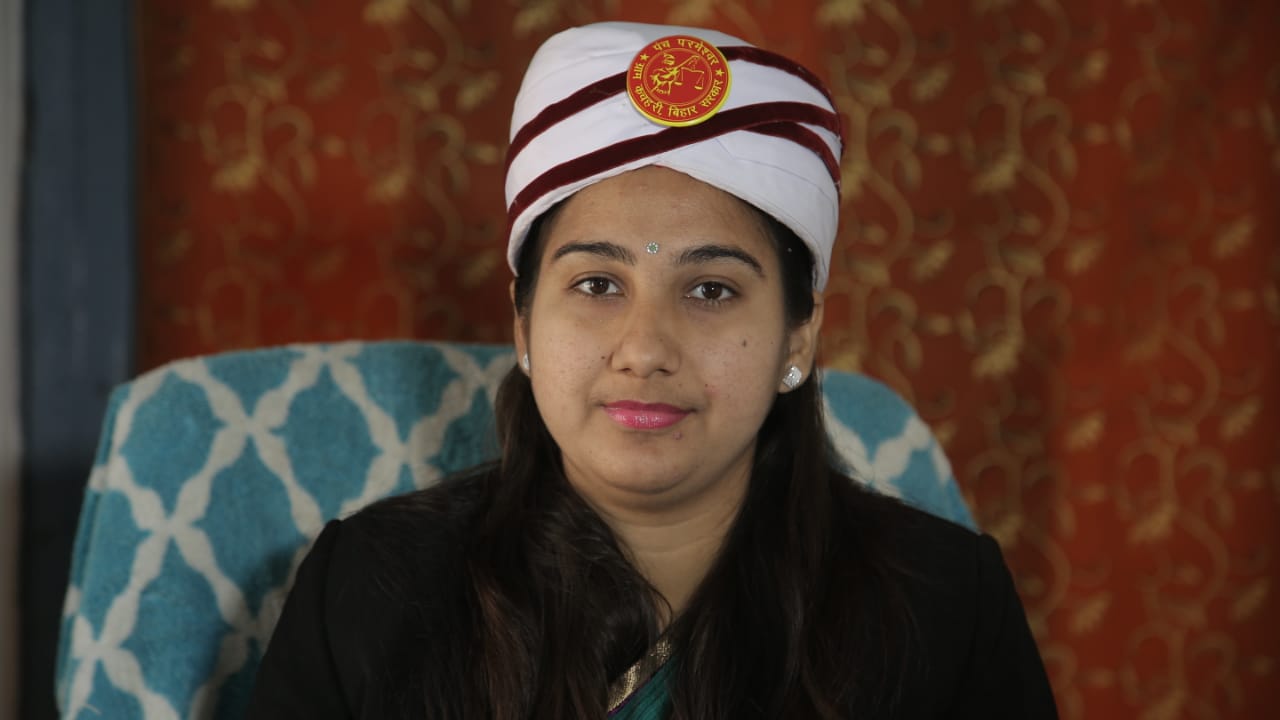 So, the 32-year-old — hailing from Meerut, Uttar Pradesh — started wearing sindoor (vermillion), sarees, and bangles, and cut ties with peers; all this for villagers who did not even consider her their own yet.
Inspired by her late mother-in-law who was also a sarpanch, Dolly contested the 2018 panchayat by-elections and won by 150 votes. "This was made possible with strong campaigning. I made my education and work experience my strength. I was the only woman contestant against seven male contestants," recalls Dolly.
The vote share increased by ten times when the two-time sarpanch won by 1,500 votes.
Digitising law and order
In the three and a half years of her work in the first tenure, Dolly transformed Shadipur gram kachehri (village court) with digitalisation.
"There were many cases wherein people had been frequenting the civil courts for over three decades, but their problem remained unsolved. I brought in systems to ensure that every process is transparent and digitally documented to make it easier for people to lodge complaints," says Dolly, who is the head of the panchayat judiciary.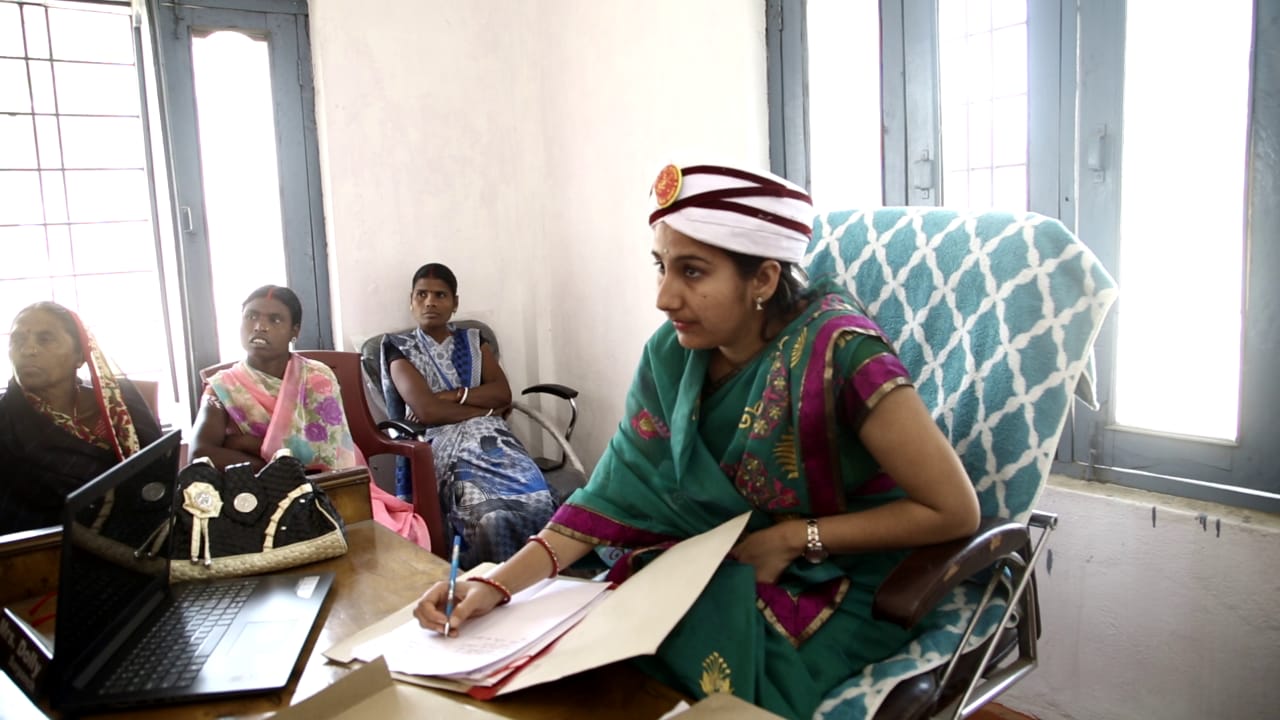 "This system allowed the villagers to have access to an educated and well-organised panchayat system. Now, they come with their issues, documents, and evidence. We announce the final verdict only after inspecting the case. I personally visit party homes and sites," says Dolly, who wears a pagdi (traditional turban) while solving cases with the help of a lawyer and government secretary.
Dolly has been able to solve 95 per cent of cases — from domestic issues to land disputes and criminal issues. "The minimum life of a case in a civil court is five to 10 years. The same issue is now getting resolved within six months, without the villagers having to waste time and money to frequent the court," she says.
But it is not a cakewalk. "I have to be vigilant about my safety because, at times, the verdict is not in favour of the opposite party," says Dolly.
In 2019, Pushpa Devi approached the village court with her land dispute case. After her husband died after three years of marriage, the widow was asked to leave the house by her in-laws. However, Pushpa stood up for herself and her 10-month-old daughter and asked for her late husband's share in the property.
"They told me that a wife or daughter doesn't get a share in the property. It is because of madam ji's [Dolly's] intervention that I got the three-bigha land within six months. My husband's family verbally abused and threatened, both me and madam ji. But eventually, I was able to sell the property and got a handsome amount, which I used to marry off my daughter," says the 42-year-old, who hails from Shadipur gram panchayat.
Changing perception
In 2006, Bihar became the first state to announce a 50 per cent reservation for women in panchayat bodies. However, as per Dolly, most of these women sit back at home while their husbands or other male members of the house, work on their behalf.
"Villagers would come to seek assistance from my husband or brother-in-law because they did not accept me as their sarpanch. They thought I was there only to sign the documents. Even my own staff did not have confidence in me," she says.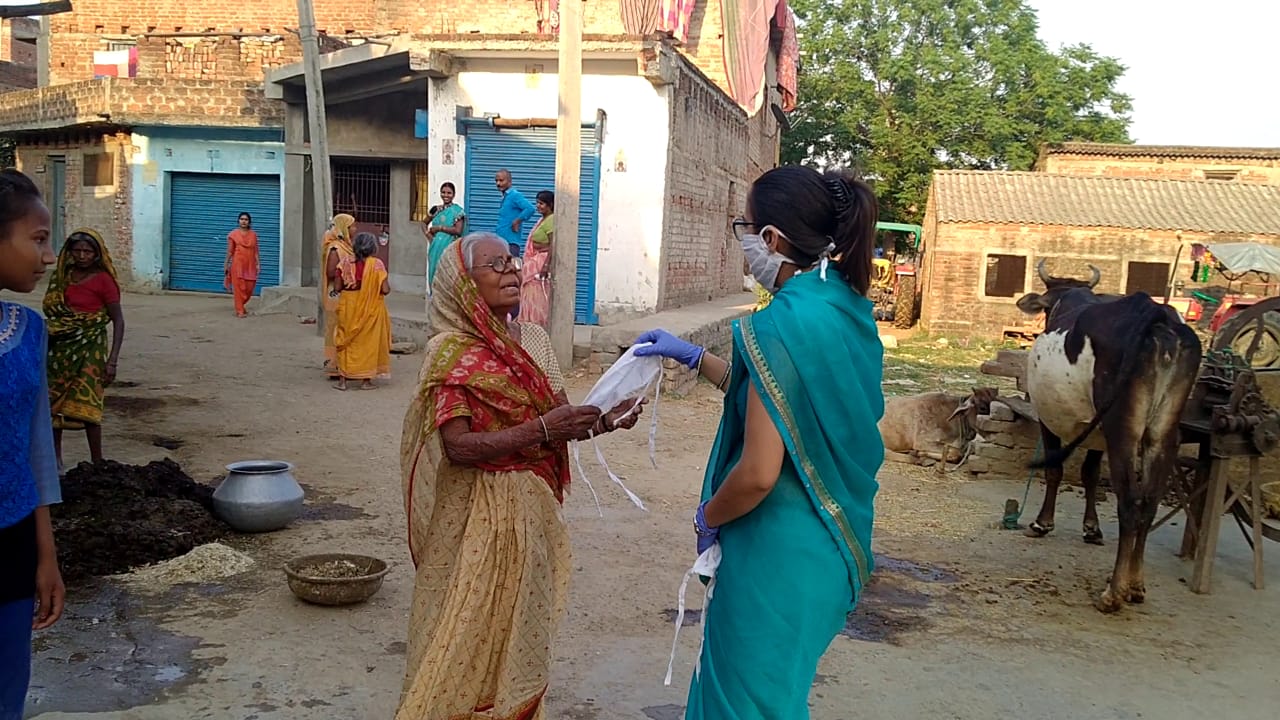 So, she set out to change this mindset. From hearing cases and going for inspections to giving verdicts, Dolly proved herself to the villagers. And while doing so, she was able to see hope in the younger generation of girls.
"While on one of the inspections, we came across this little girl wearing a pagdi; she was copying me. When asked about it, she answered that she wanted to become like Dolly aunty," she exclaims, continuing, "When I see these children harbouring hope for a bright future, and when I see the smiles on the villagers' faces when they thank me for solving their case, my decision to become a sarpanch feels worth the efforts."
But the journey has not been without challenges. Dolly faces legitimate concerns; she receives Rs 2,500 a month for her work.
"There is no financial security, and this is no 9-to-5 job. Many times people knock at my door at unreasonable hours. Moreover, you cannot say right or wrong in most situations. Offering time, exercising patience, and being non-judgemental are important aspects while solving cases and are vital to understanding situations and people better," she shares.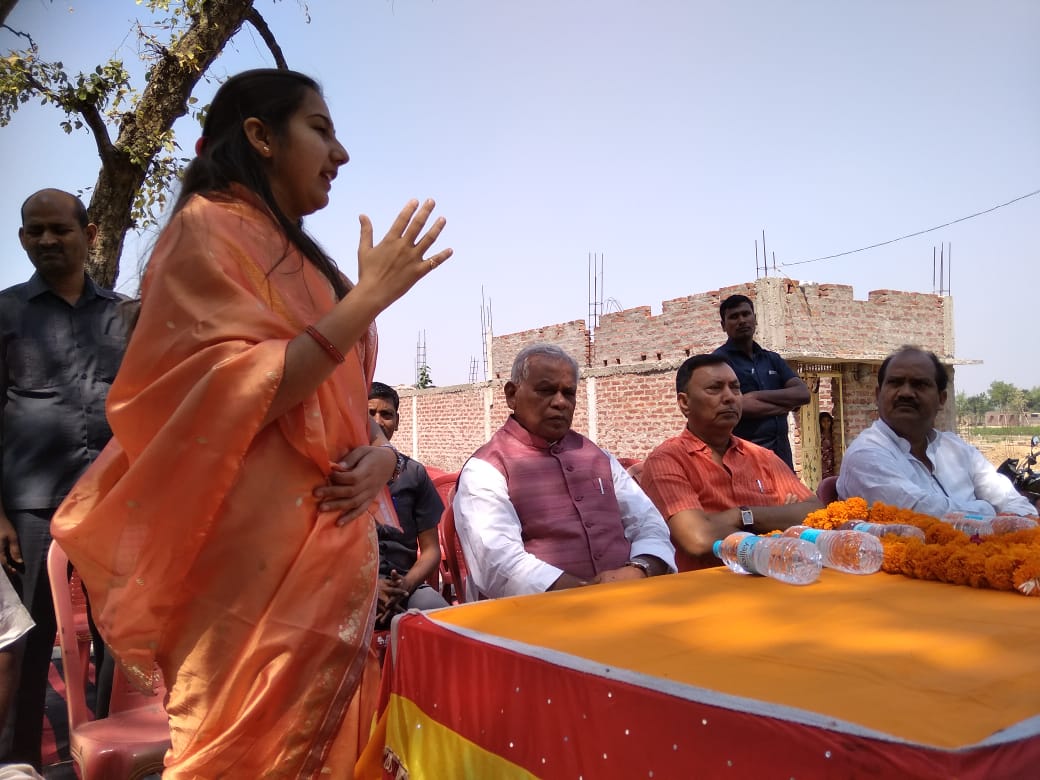 "Any politician cannot survive long without the support of the family, especially women. My husband supports me and looks after our five-year-old daughter when I am out," she adds.
Dolly used to "hate politics", and it was never an ambition for her to be a part of this field. "However, the aspiration to serve people, see the functioning of rural communities, and adopt their culture was something that inspired me to dedicate myself," she says.
As a validation of her good work, Dolly was re-elected in 2021.
Dolly shares that today, the perception of her peers, who moved out to other countries for better career opportunities, has also changed. They admire and support her.
Going ahead, she aspires to contest for Zila Parishad (district council) member, Block Pramukh (head of blocks), or Member of the Legislative Assembly (MLA) in future.
Edited by Pranita Bhat. All images: Dolly.
We bring stories straight from the heart of India, to inspire millions and create a wave of impact. Our positive movement is growing bigger everyday, and we would love for you to join it.
Please contribute whatever you can, every little penny helps our team in bringing you more stories that support dreams and spread hope.
Tell Us More