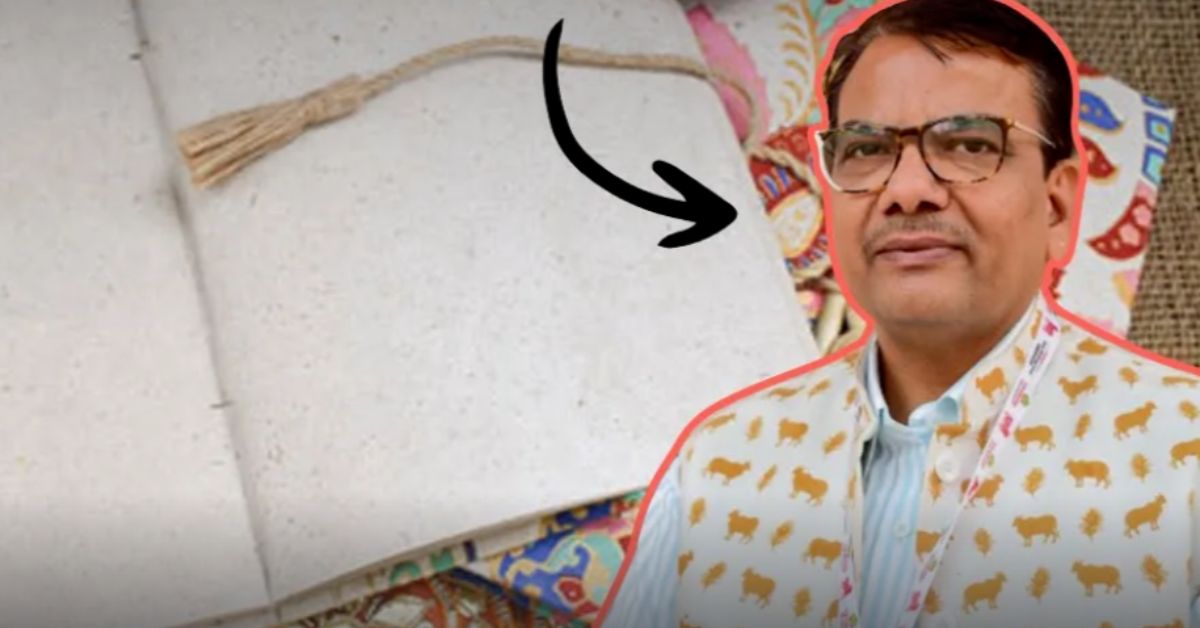 Here's the story of Jaipur resident Bhim Raj Sharma, who turns cow dung into paper and earns crores. Watch this video to see how.
Once called a "maniac" for his idea, Jaipur's Bhim Raj Sharma now earns Rs 1 crore from cow dung.
In 2014, Sharma heard about papers being made from elephant's dung. He wondered, "Why not use cow dung to make paper?"
When he shared the idea with his family, they thought that Bhim Raj had gone crazy. When he tried to borrow money from his friends and relatives, they turned him away.
Nevertheless, he took a risk. He used the money he had saved for his daughter's marriage and used it to set up a unit to make papers from cow dung. In 2017, he started making cow dung paper and patented it. It cost him Rs 30 lakh to set up his firm 'Gaukriti'.
When he made the first sheet of paper, it was uneven and crumbly. People made fun of him, but he researched more for the next six months and experimented with different processes to make the best quality paper. The paper is made of cow dung and urine and cotton wastage.
Today, Bhim Raj sells over 3,000 sheets of paper every day. He has clients across New Delhi, Mumbai, Chennai, Bengaluru, Hyderabad. Sharma is now revolutionising the paper industry.
Watch his story:
Edited by Divya Sethu.