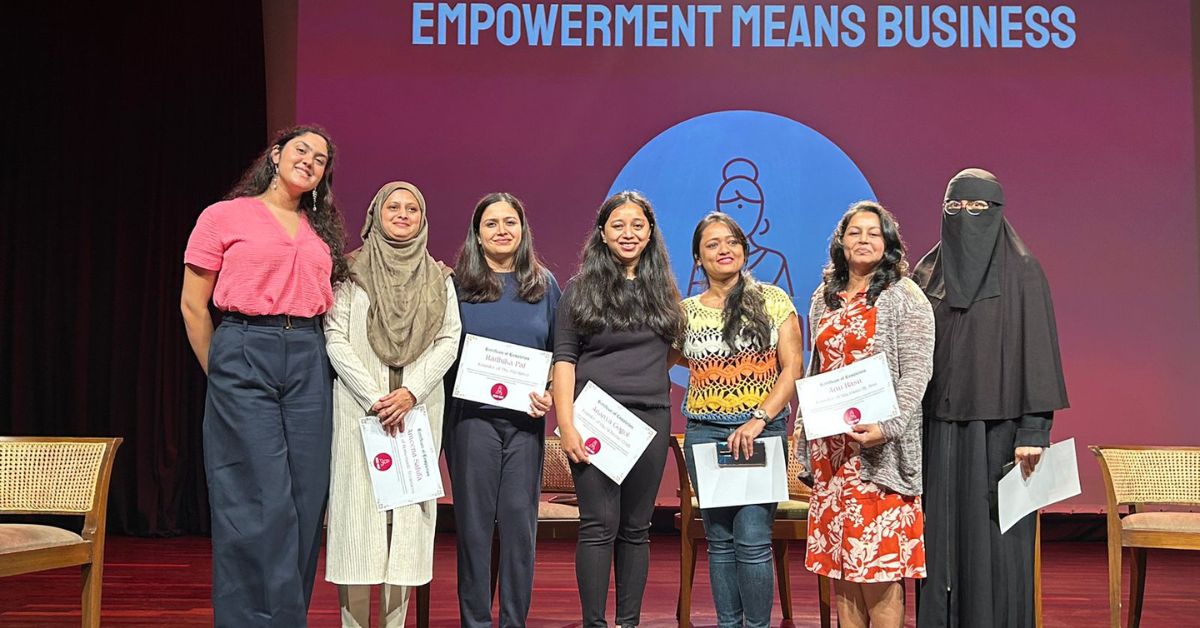 Class 11 student Maanya Singh launched Incuba-Naari in 2020 as a way to give women entrepreneurs a platform to take their businesses to new heights.
"I thought it would take me years to get to a point where I would be doing exhibitions and showcasing my business products. Never did I imagine I would come to Bengaluru within a couple of months of starting," says Ananya Gogoi, one of the women who were mentored as part of the Incuba-Naari programme curated by 16-year-old Maanya Singh.
"Getting insights from outsiders helped me plan better," Ananya notes.
Like the Assam resident who is set to expand the horizons of her brand MacNCheese Craft — centred around intricate macrame artwork and jewellery — several other women entrepreneurs are reaping the benefits of the incubation startup.
It all started with an idea that struck Maanya, a Bengaluru-based 11th grader.
"When we were living in Texas, I grew up watching my mother taking up pottery after quitting her corporate job in 2006, a move she resorted to so she could spend more time with my brother and me. While she started pottery in our garage as a way of de-stressing, she soon became skilled in it, and a full blown venture was born," says Maanya.
She recounts, "I watched her journey and how she evolved from being a woman who quit her job to becoming confident enough to start afresh. It inspired me in many ways and since then I was drawn towards women's empowerment. It became clear to me that while financial independence is often ignored, it is important," she notes.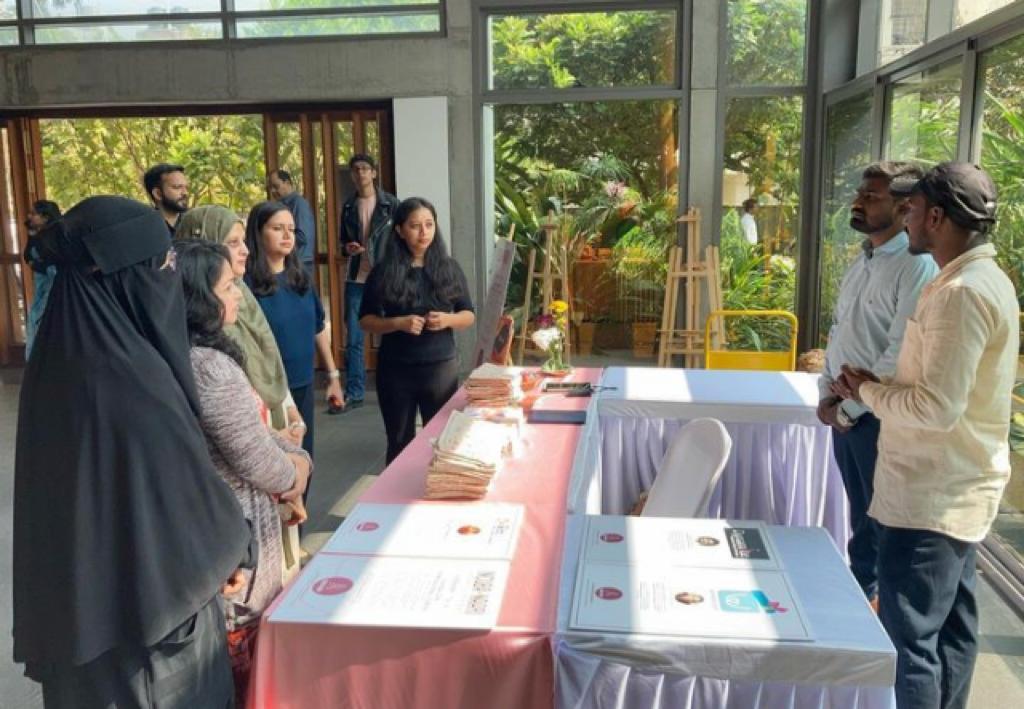 The start of an incubation venture
It wasn't only her mother who served as an inspiration for young Maanya. The family moved back to India when Maanya was 10 and she began seeing many more instances of how women who were not financially rooted were often oppressed.
"I knew of domestic workers in my own family who were trapped in abusive relationships and couldn't even get out of the home to work. They did not have any safety net to fall back on. My great-grandmother herself had had a child marriage and this story had always been an eye-opener for me," she notes.
The young girl began connecting the dots in the back of her mind. She understood that it was only by making women financially independent that she could help them feel empowered.
This was the start of the idea of Incuba-Naari —a platform that formally took shape in 2020.
Maanya says she began with "pestering" Indian women who owned small businesses on the internet. "I would approach them asking if I could speak to them for an hour and through this time trace the trajectory of their journey, how they started out, factors that helped them, the business specifications, etc," she adds.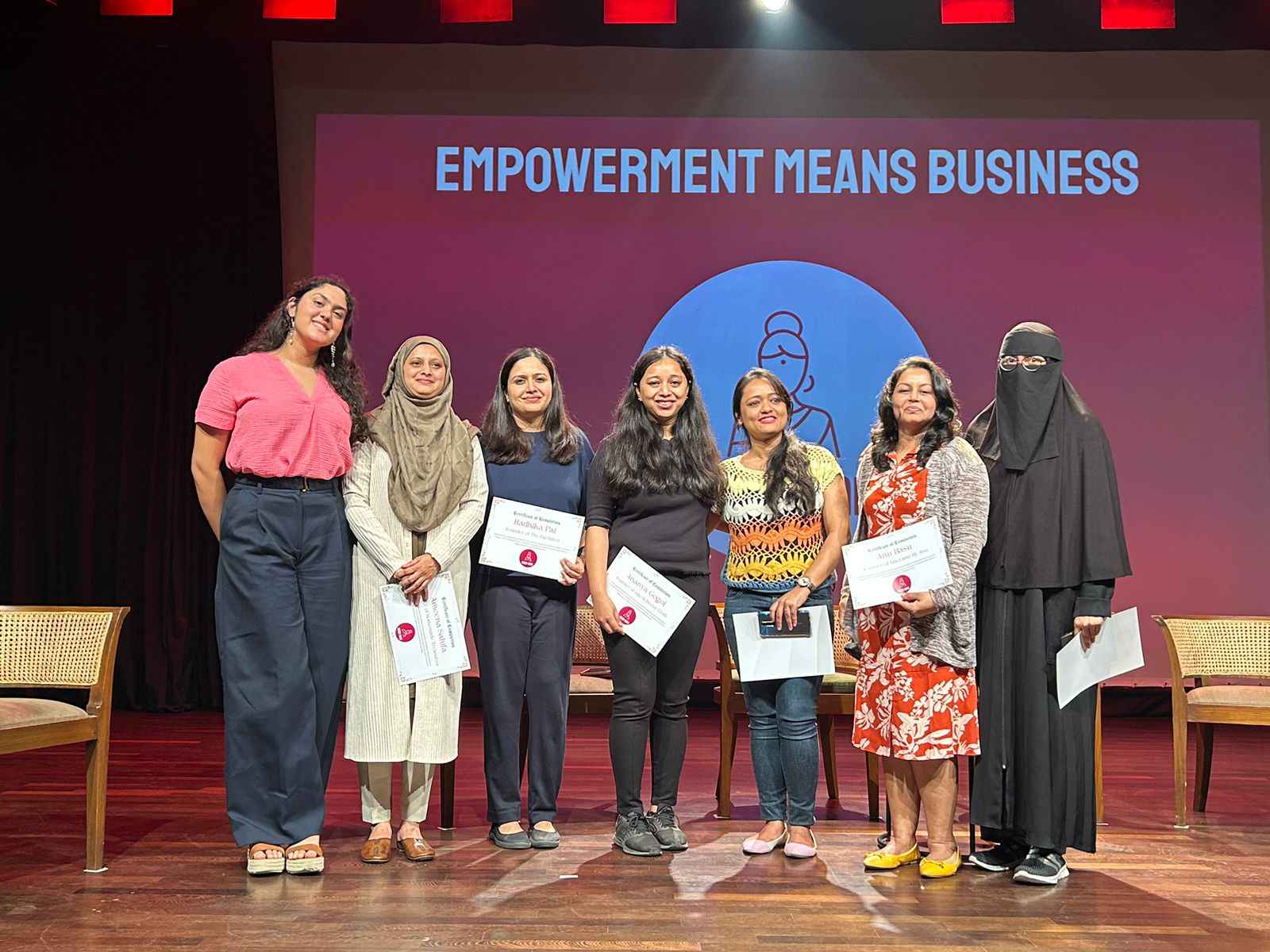 The idea at the time, she explains, was simply to help these women. She managed to conduct 40 of these interviews. As she started publishing their stories on Instagram, the page soon gained traction and her friends' mothers and relatives started reaching out to her expressing an interest in sharing their story.
While Maanya knew amplification was great, she wanted to do something to help the women in a real sense. Her prayer was answered in the form of $8000 she won from the MYP (Middle Years Programme) Innovators' Grant in July 2022. Now was the right time, she thought, to start the incubator programme.
'Our mentorship programme helped us uncover many learnings.'
In September 2022 Maanya organised her first mentorship programme through Incuba-Naari, which witnessed experts, entrepreneurs, and founders from all walks of life guiding the participants with regard to their individual ventures. A few of the mentors included Kavitha Mohammad, founder of WonderLearn, Sabari Ayyappan, CRO of Dynamite XDT, Anantha Narayan, founder of AlbertDali.
"For three months, we conducted one-hour Zoom sessions twice a week, wherein the speakers would guide the women on what strategies to adopt, how to run a successful venture and focus on personalised advice," Maanya notes.
She adds that the mentorship programme was an opportunity for her to see women-led ventures in a different light. "We often miss out on the hard work that goes behind these ventures. They are not simply WhatsApp businesses, but very real solid ones with women striving to create something equal," she says.
She adds that fulfilment of what she had set out to create came in the form of many of these women sharing how financial independence had transformed their way of life.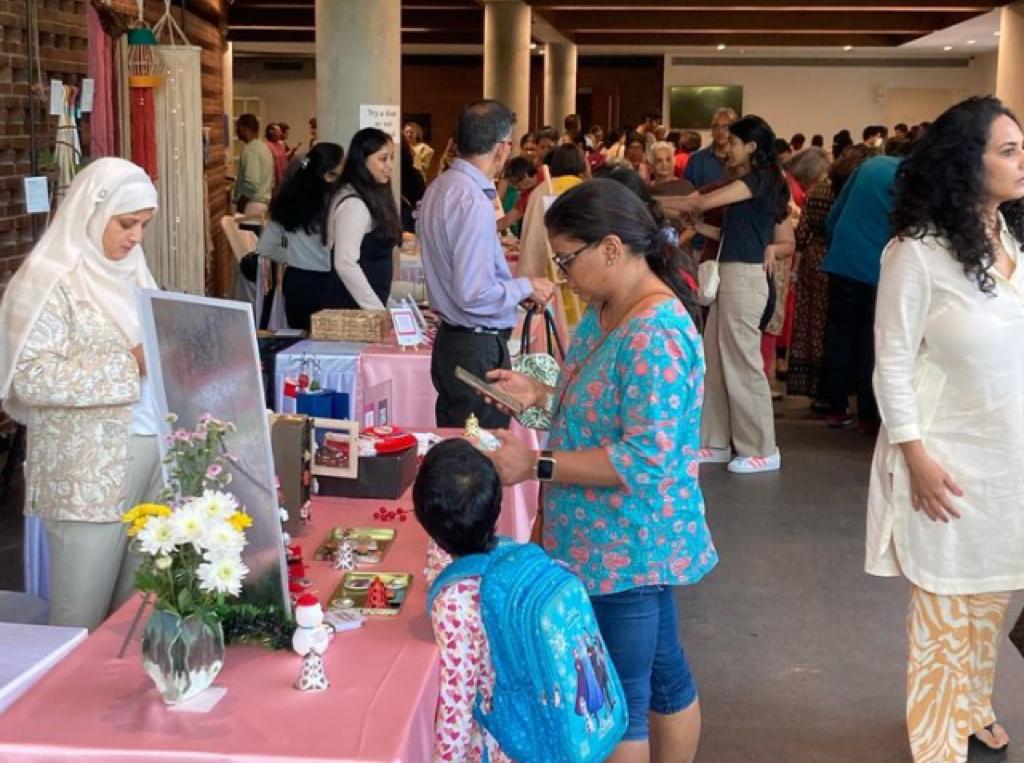 For instance Anu Basu, founder of Macrame, saw the exhibition as a way of showcasing her products. "People were walking up to me and saying how wonderful my products were and this was a reassurance for me. I am so grateful that I stumbled upon this mentorship platform."
Another business owner Radhika Pai shares, "The mentors have been really generous with their knowledge and the experience has been fascinating. I got a lot of insight on branding and marketing and a different perspective too."
"Most of them had always been under the protection of their fathers or husbands, but now that they were earning their own money, they felt confident," she adds. "These women would one day expand their venture and employ other women. It is a ripple effect," she says.
She adds, "One of the women confided that her family never thought her career was viable. But at the exhibition in Bengaluru held on 17 and 18 December, when they saw her stall set up and over 750 attendees admiring her creations, they were amazed."
It does not end here, says the 16-year-old.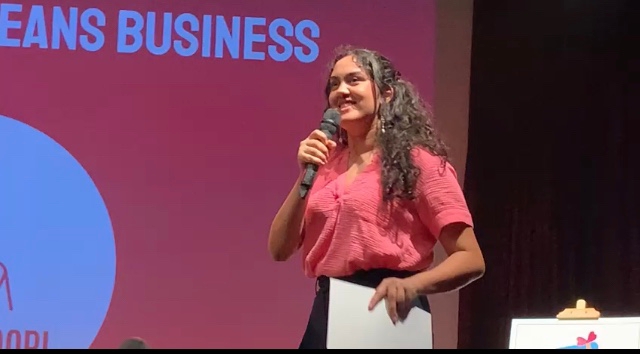 "The second cycle of mentorship will happen from January through March," she says, adding that while they do not fund these businesses, they provide them with mentorship, a team of social media students who help, and the opportunity to sell their creations at exhibitions at zero stall price costs.
Incuba-Naari currently has 800 women associated with it and 40 volunteer students from around the world.
Thinking back to the journey and how far they have come, Maanya says it wasn't all ups.
"In the initial days, when I'd reach out to business owners promising help with establishing themselves, it may not have come across as something serious. It was tough to establish a sense of trust," she says. "But through time, I have built a relationship with them and feel close to each of these women now."
Edited by Divya Sethu
We bring stories straight from the heart of India, to inspire millions and create a wave of impact. Our positive movement is growing bigger everyday, and we would love for you to join it.
Please contribute whatever you can, every little penny helps our team in bringing you more stories that support dreams and spread hope.
Tell Us More