The samosa has had a long and glittering history, right from its name to the variety of fillings that the snack has grown to have. The sanbusak, sanbusaq and even sanbusaj were all ancestors of this triangular mince-filled snack, which was a favourite among travelling merchants.
From there the samosa travelled to Central Asia, North Africa, East Asia and South Asia and came to India, becoming a popular snack in the court of Muhammad bin Tughlaq.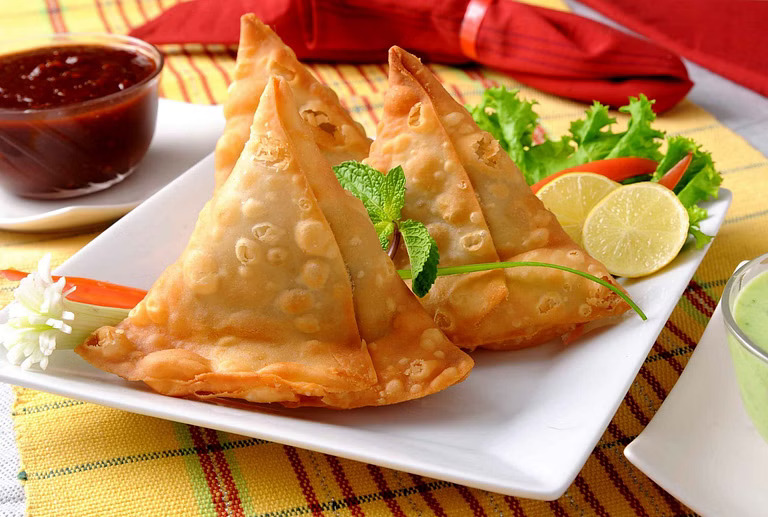 Called sambusak, a triangular pastry packed with mince, peas, pistachios, almonds and other tasty fillings, it was loved, relished and enjoyed.
Sufi scholar, musician and famed poet Amir Khusrau wrote of the samosa being enjoyed by nobles in the royal Indian courts in the year 1300 and a 9th-century poem by Ishaq ibn Ibrahim-al-Mausili speaks of the sanbusaj, while Abul Fazl, one of the legendary nine gems of Akbar's court also remarked on the popularity of the snack.
So how did the samosa evolve from a dish that was only fit for kings to one that almost anyone can hop into a sweet shop and buy today?
Here's a video answering just that: