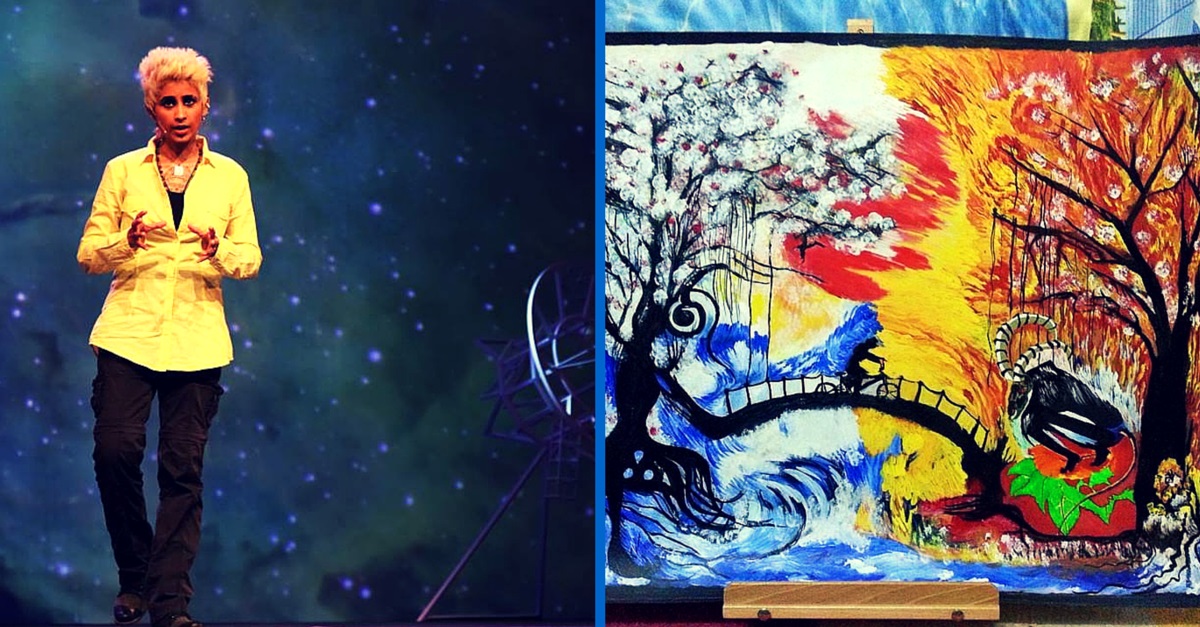 Reshma Valliappan is an inspiration, and so is her art. Her laughter is infectious and so is her passion. Meet the woman who was diagnosed with Schizophrenia at the age of 22, and is today a source of encouragement for many.
---
Please Note: The Better India does not endorse any of the actions mentioned in this report as actions recommended for persons living with Schizophrenia. The views and thoughts expressed are that of the artist alone.
---
Reshma Valliappan is an inspiration, and so is her art. Her laughter is infectious and so is her passion. Meet the woman who was diagnosed with Schizophrenia at the age of 22, and is today a source of inspiration for many.
"If there is a workshop with the name – 'Mental Health Creative Workshop', nobody is going to come for it. If you want to go out there and make a change, you cannot say 'mental health', because that is exactly what people are so scared of. You cannot put a ghost in front of someone who is afraid of ghosts and say 'Hey! Let's be friends'. You have got to do it with a completely reverse approach," says Reshma Valliappan, who was diagnosed with Schizophrenia at the age of 22.
This is exactly what she has been doing since a long time now. Through art and creativity, she has been taking a completely reverse, and awesomely effective approach to address the issue of mental health, which is otherwise considered nothing but a taboo in our society.
This is her journey.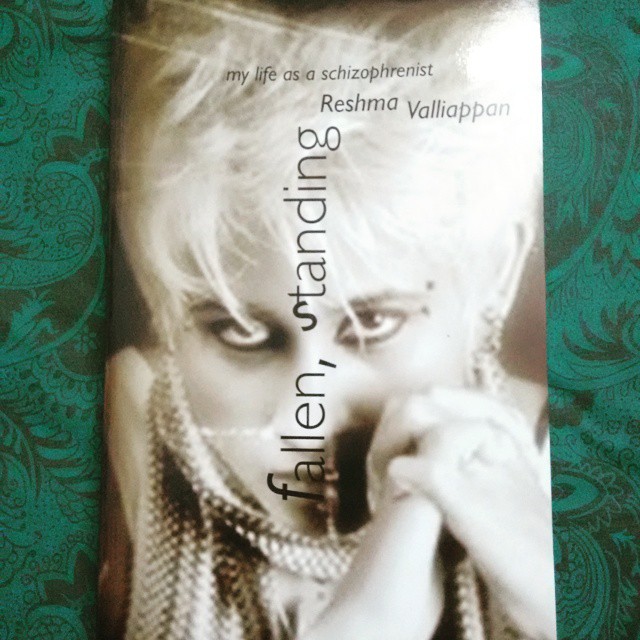 The Person: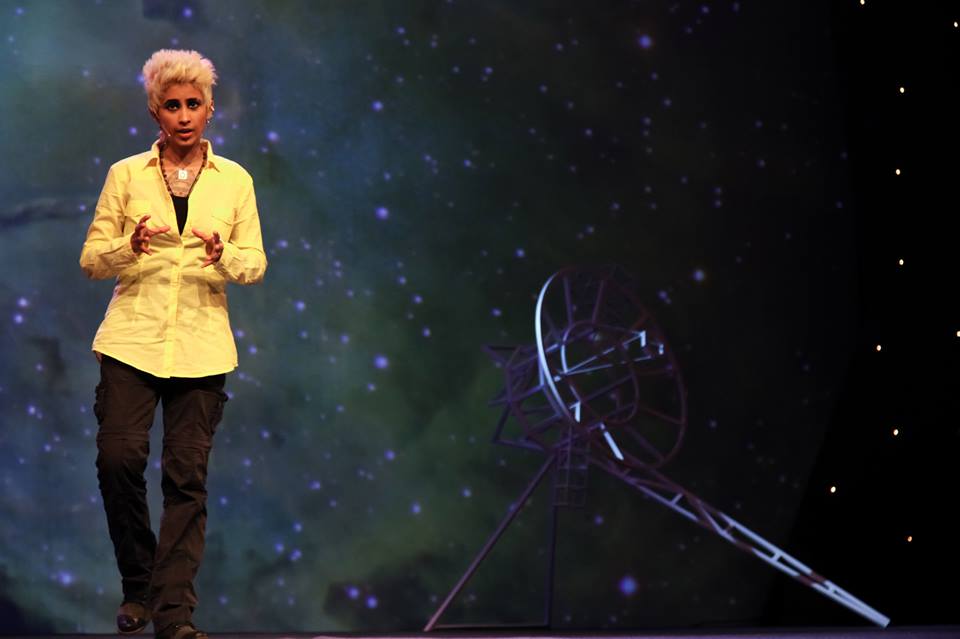 During the early years of her treatment, Reshma was given an extremely large amount of medication, until a point where even her psychiatrist did not consider it human to give any more meds.
Because of the medication, she was sleeping almost 18 hours a days and was suffering with numerous side effects. "I remember sometimes while I would be sleeping, my mom and dad had to move my legs for me, quite like being a vegetable in a hospital".
And in spite of these, she was still having visual hallucinations. The medicines which were supposed to erase them, were not doing that.
"What they do is repress a whole bunch of things going on in your brain. So you are watching what's happening but there is nothing you can do about it, because your body is not your body either," explains Reshma.
Her psychiatrist thought that they should give it some time, and then lessen her medication later. But Reshma, who has always been an impatient person, developed this constant habit of stopping her medication herself every three months, until her doctor and parents found out that she was not taking them.
From here came a point when she decided to quit her medicine for good. According to her, the medication was killing her imaginary friends, and she did not want that –
"I'd rather have my hallucinations, I'd rather have them talk to me, than have them just not talk to me and then do nothing…I'd rather have them to tell me to do stuff, instead of just staring at me all the time."
When her voices told her to paint: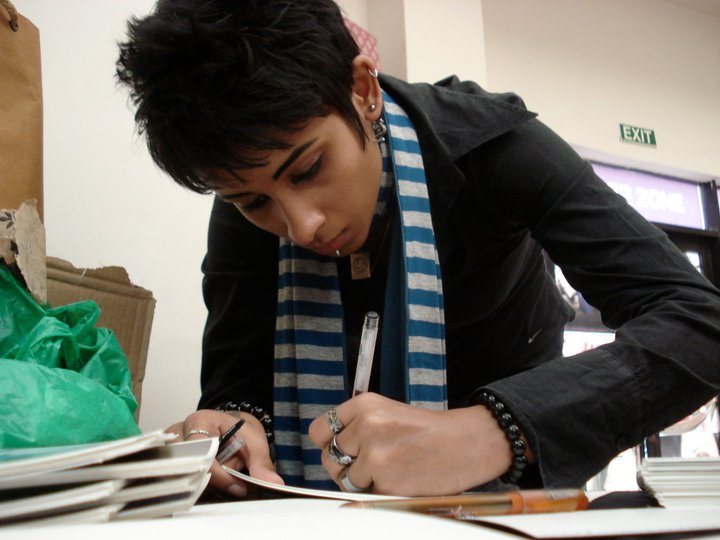 During one of these episodes, when Reshma was not taking meds, the voices that she hears became stronger, and here was when it all started. "I was literally told to paint. And that day was an eye opener." Reshma's father entered her room and found her standing and painting. An hour after this, she did something which is very difficult for people living with Schizophrenia to do.
"I walked into the kitchen, picked up my own glass of water, drank water, and actually sat there until my mom came in and I asked her for food. This is a big thing when you are going though Schizophrenia. Because it's all about space; our mental spaces, as we keep thinking that people are going to get us."
This made her father think; he realised that she was painting right before this incident.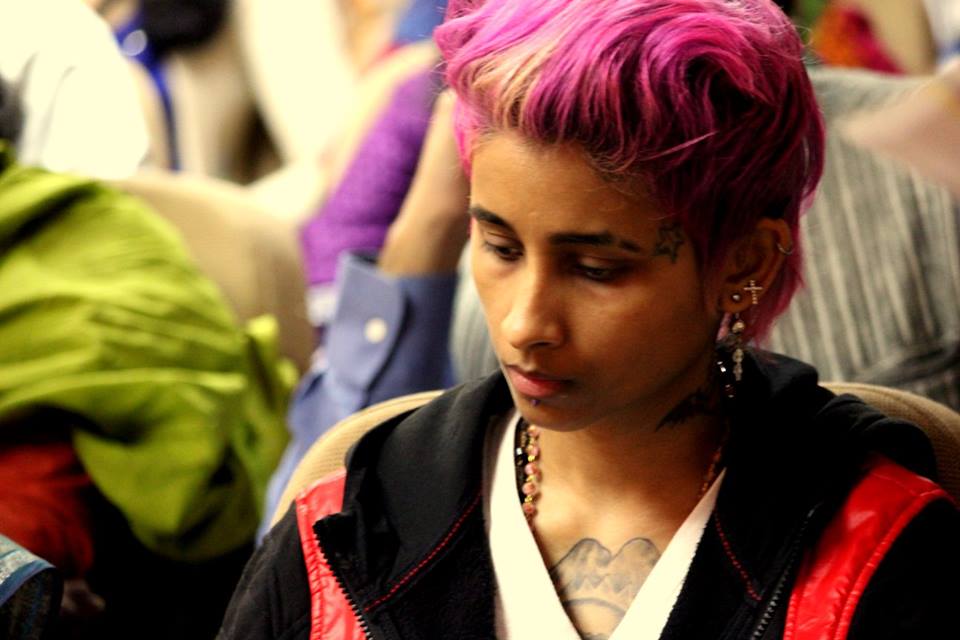 "So that evening itself he rushed to the stores and got a bunch of art material for me. That's how the process of art really came in for me. It was quite literally from the voices I heard. And I have come to a firm belief that if it was not for the voices, I would not ever have reached this far in the work I am doing."
The Red Door and MindArcs: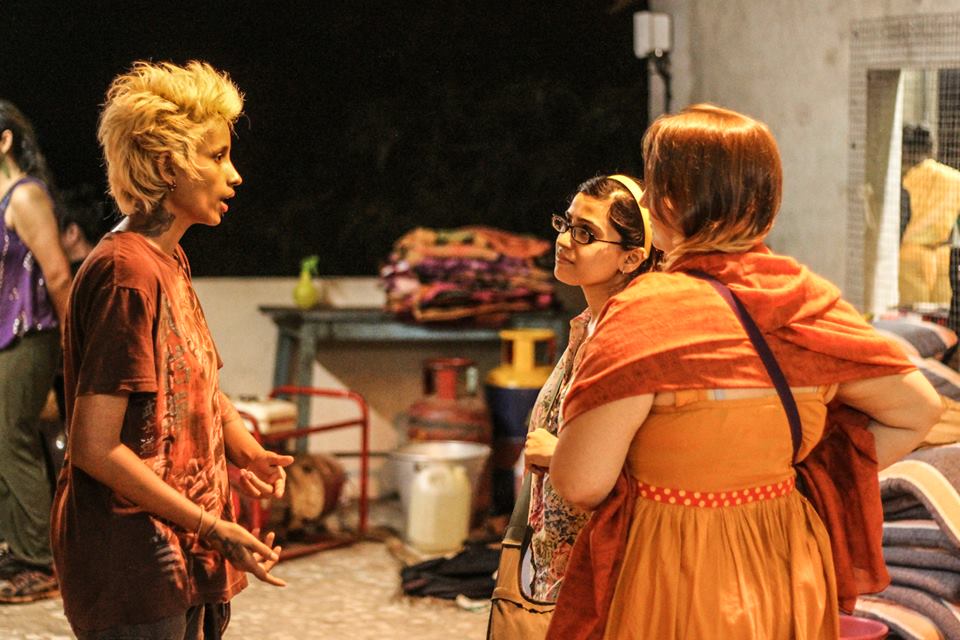 Reshma works with the concept of 'The Red Door', to create more awareness about issues of mental health in India. The Red Door, defines itself as a doorway into a space that explores the idea that every human being is normal, or conversely, every human being is mad in their own unique way.
She is also the founder and director of MindArcs, which as per her website, "aims at creating spaces for more user/survivors (of psychiatry) to come 'out of the closet' and speak about their experiences. However, the space is also open to others who might not have a label/diagnosis but just simply have had different experiences."
Creativity and Red Door is an entire circle she says. Reshma who had never felt the sense of belonging in the world because of Psychosis, finally found a way to connect with people with art.
"I just wished people could see in my head, and if they could see what's going on, they would start being sensitive… In the journey of mental illness, one never feels that they are a part of the real world. You are kind of replaced…No matter how much you try, you will feel like you are an alien…I was already in mental health advocacy, but I always felt something was missing. Even creative therapy does not work for people with Schizophrenia. So for me something was really missing."
It was then, that to find the missing piece, Reshma decided to go out and paint with people, to see if it had the same effect on others, as it had on her.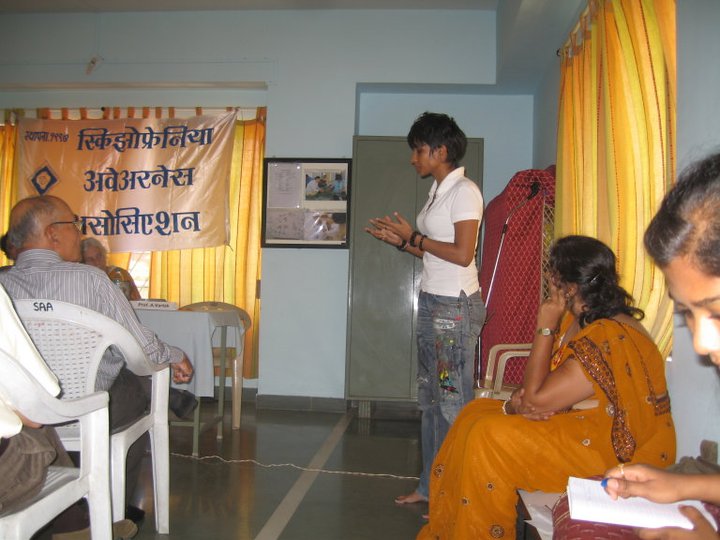 "If painting did this to me, what does it do to other people. I really wanted to understand… how do you expect me to be normal if the normal world is closed to me. I need to understand the normal world; I need to understand what makes you who you are, in order for me to kind of live in the same world as you are living in. That's how the journey of red door started; I started painting with random people, telling them stores, talking to them," she remembers.
The rest is what made Reshma the person she is today. Here is a look at her art. You can also watch short movie made on her life here.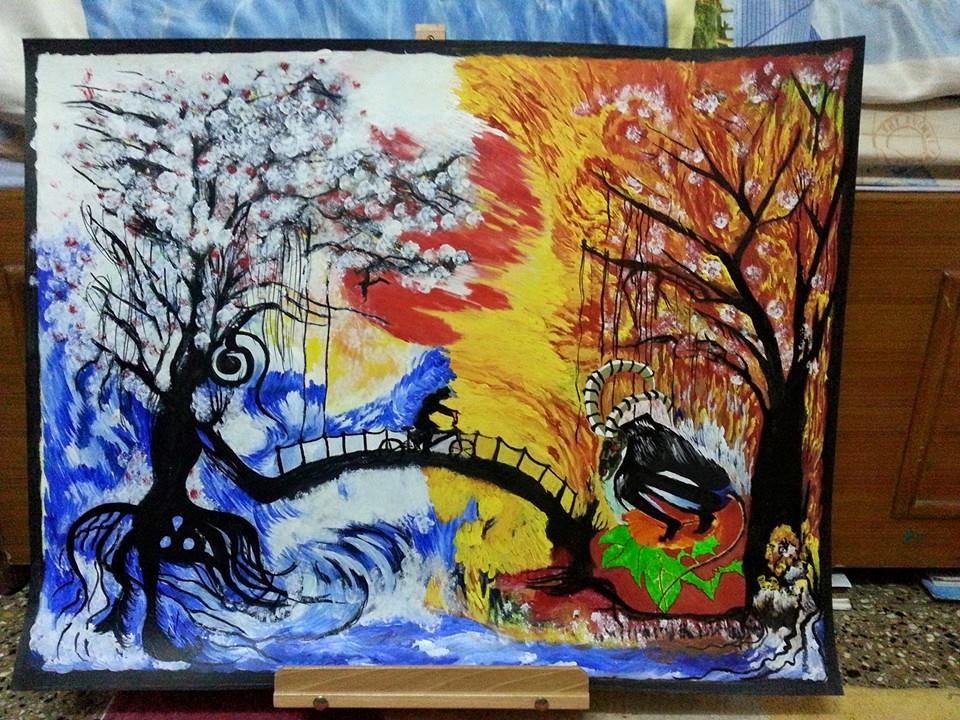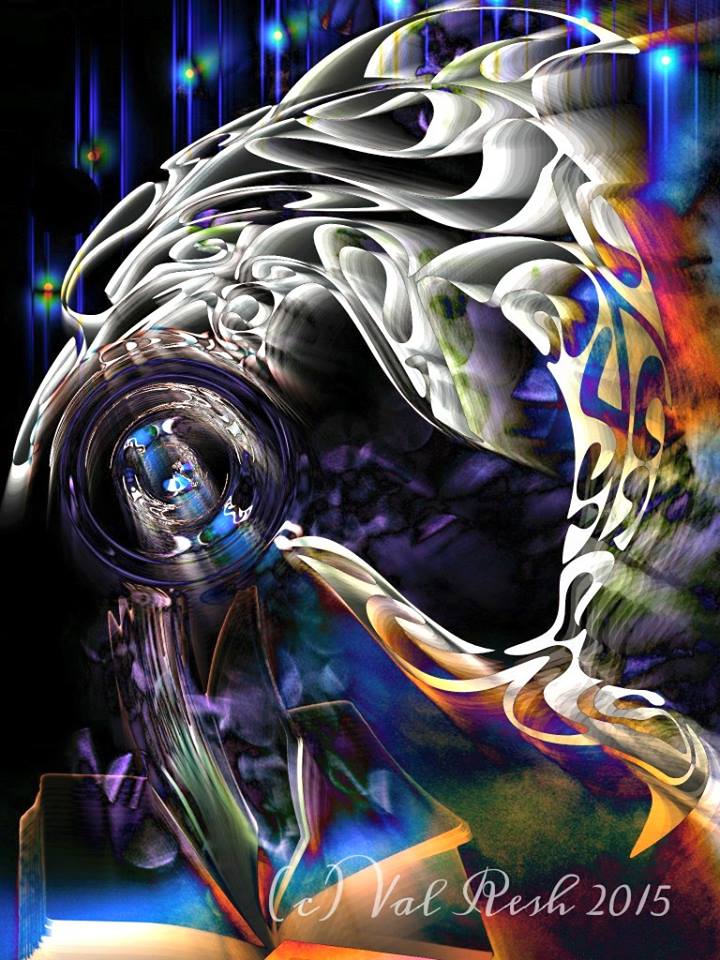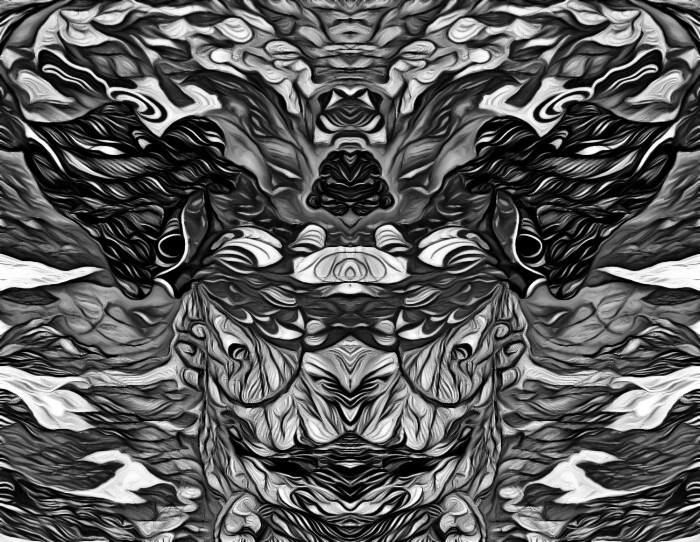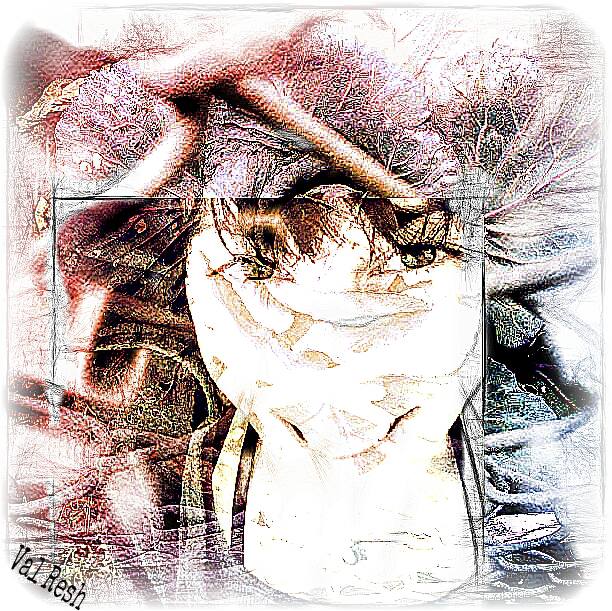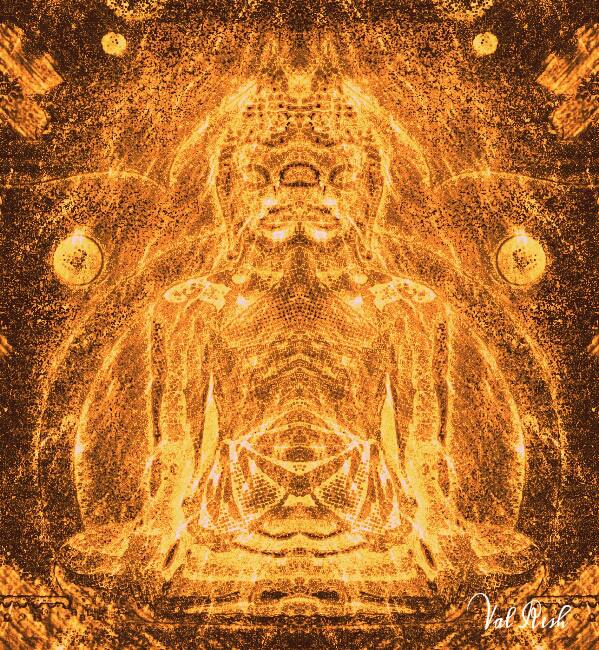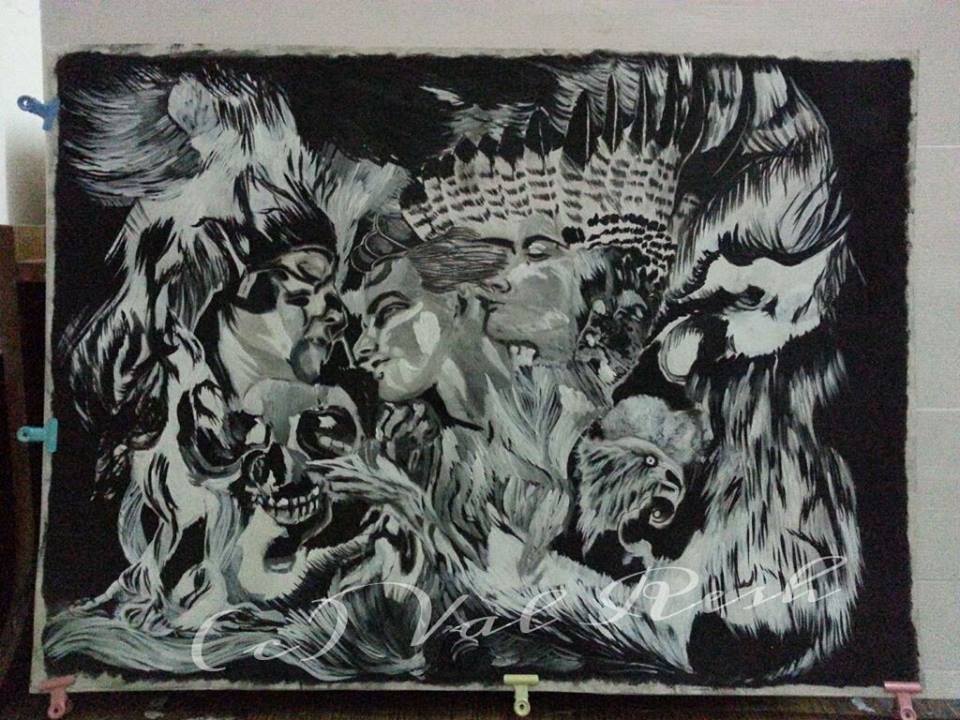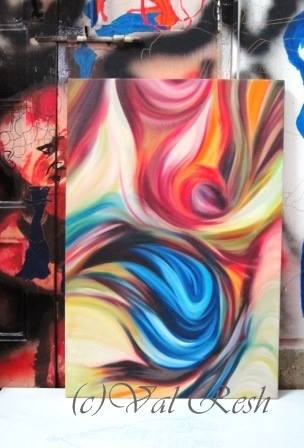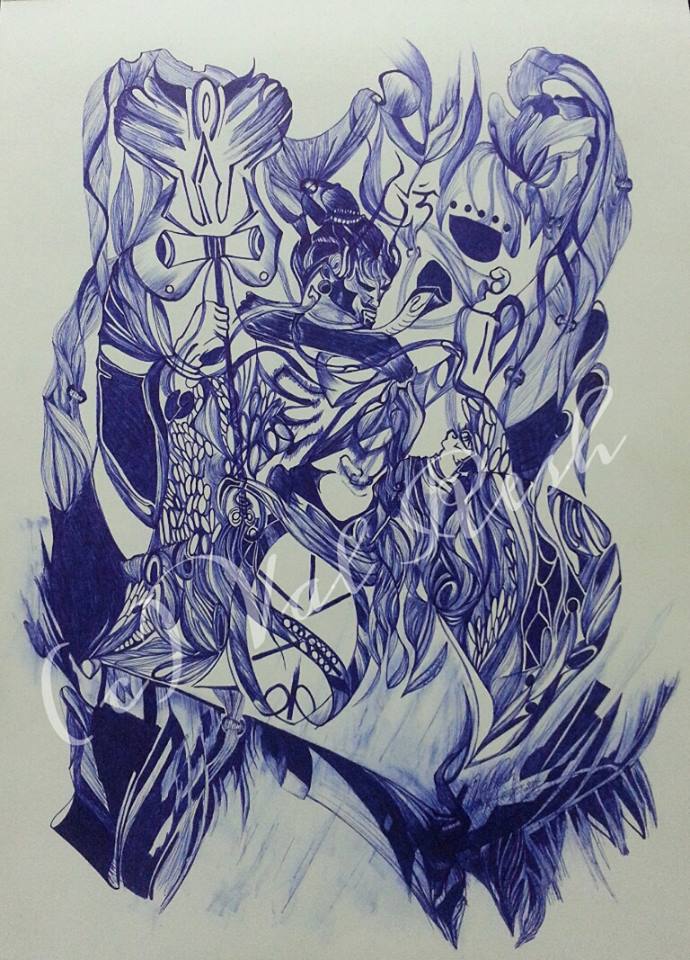 Disclaimer: To quit her medication was a personal choice for Reshma, and this article in no way suggests a similar treatment for Schizophrenia. 
You can know more about Reshma by visiting her website here
Like this story? Or have something to share? Write to us: contact@thebetterindia.com, or connect with us on Facebook and Twitter (@thebetterindia).
We bring stories straight from the heart of India, to inspire millions and create a wave of impact. Our positive movement is growing bigger everyday, and we would love for you to join it.
Please contribute whatever you can, every little penny helps our team in bringing you more stories that support dreams and spread hope.