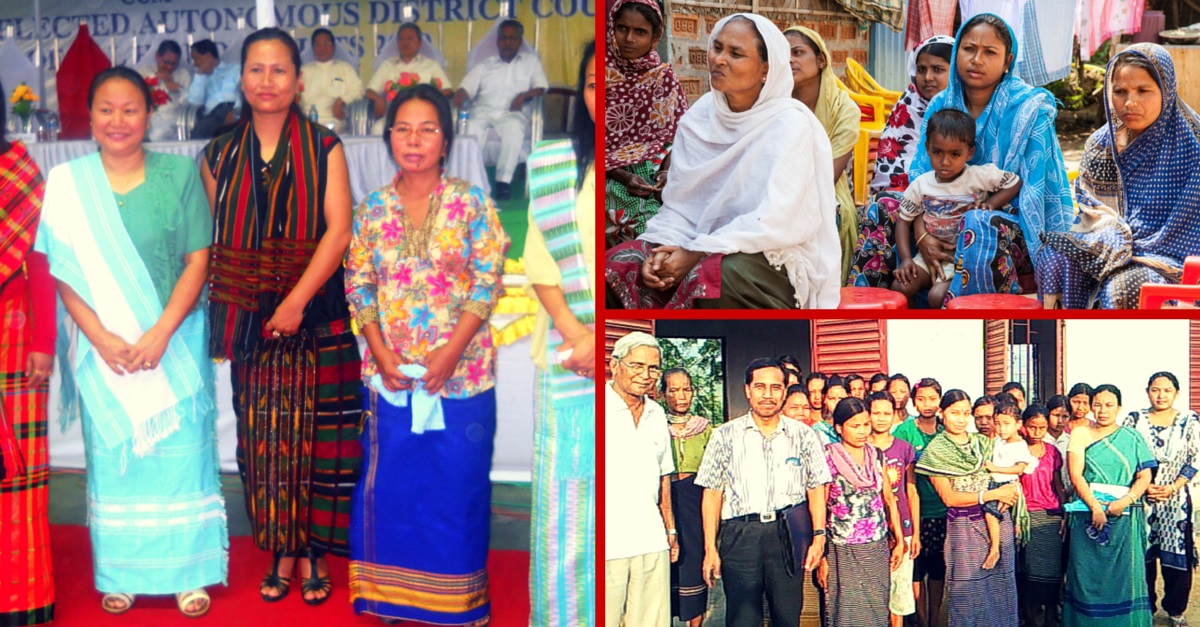 These three inspiring women have been elected as members of the male dominated district councils in tribal areas of northeast India, against all odds. From fighting patriarchal mindsets to encouraging more women participation, they are doing it all to work for development and women's welfare in their regions.
These three inspiring women have been elected as members of the male dominated district councils in tribal areas of northeast India, against all odds. From fighting patriarchal mindsets to encouraging more woman participation, they are giving their all to work for development and women's welfare in their regions.
Agartala – In her long innings as a student leader, social activist, and finally an elected representative, Madhumati Debbarma has seen many ups and downs. Although she has enjoyed every phase of her public life, she does admit that getting herself elected to the Tripura Tribal Areas Autonomous District Council (TTAADC) was no cakewalk.
This year, the 40-something leader has been chosen to represent Kulai-Champahour (ST) constituency for the third consecutive term, but each time, she says, "one has to work hard, stay connected with the people and not take anything for granted".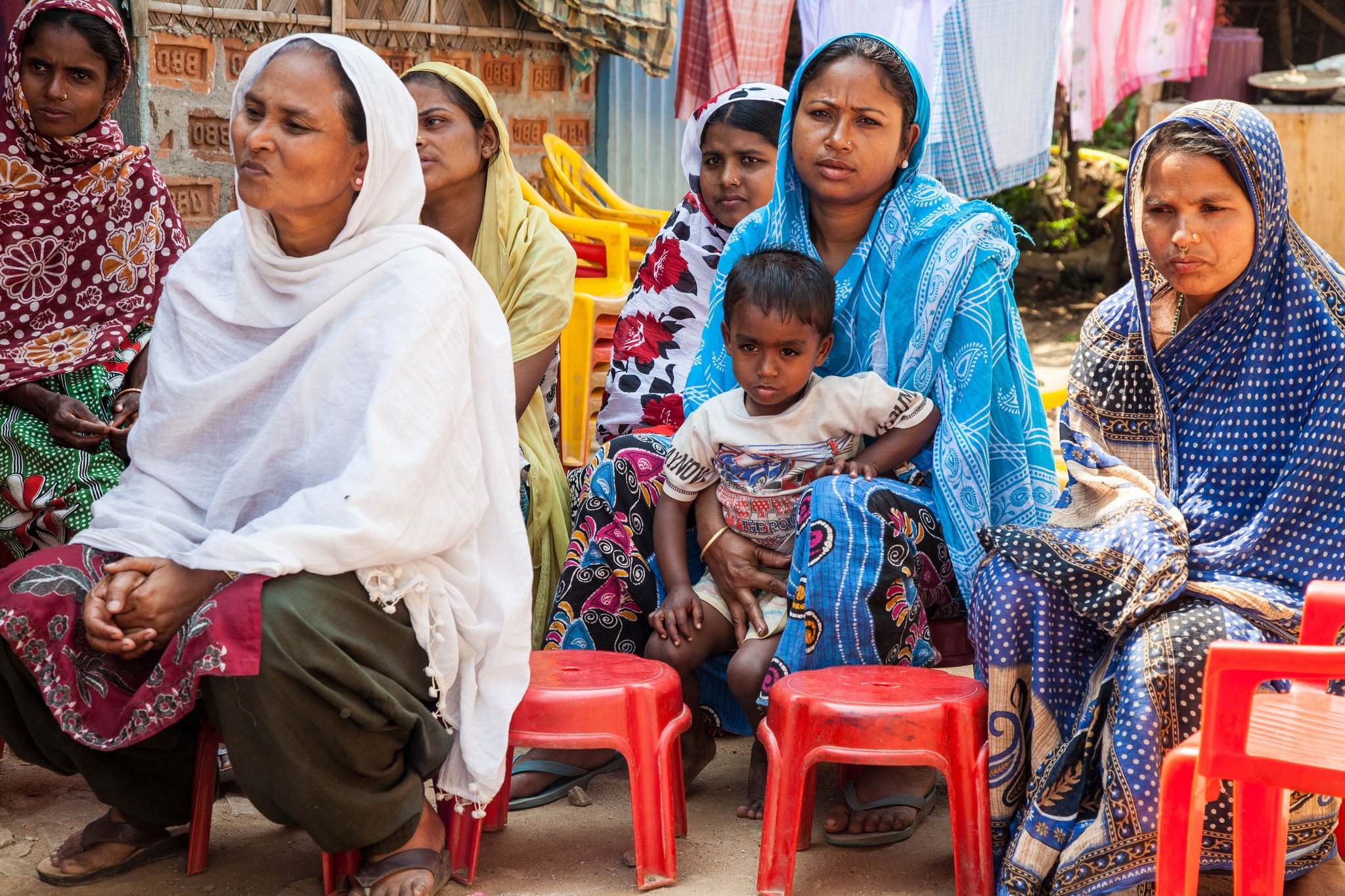 Picture for representation only. Credit: Flickr
People's issues, restrictive traditional practices and norms, economic hardships and a general atmosphere of conflict – years of activism have enabled Madhumati to closely understand the harsh realities on the ground. Even before she joined politics, as the member of the All India Mahila Sangathan she was actively involved in initiatives focused on empowering women in tribal areas, especially devising programmes to help them acquire income generation skills. Nonetheless, she is convinced that only her foray into mainstream politics has given her the constitutional authority to bring about real change.
"One can always work for the betterment of society either as a social worker or an activist. Yet, becoming an elected leader has given me the power to do much more for my people and positively influence policy-making, which has a long term impact," she points out.
At present, the TTAADC has three women on the 30-member body – 28 elected and two nominated – which is by no means adequate representation. In fact, of a total of 175 candidates that jumped into the fray, just 10 were women. And therein lays the reality of women's grassroots leadership; not just in Tripura but in the region.
Whereas women are at the forefront of activism, and even come out in large numbers to vote, they are conspicuous by their absence from political office.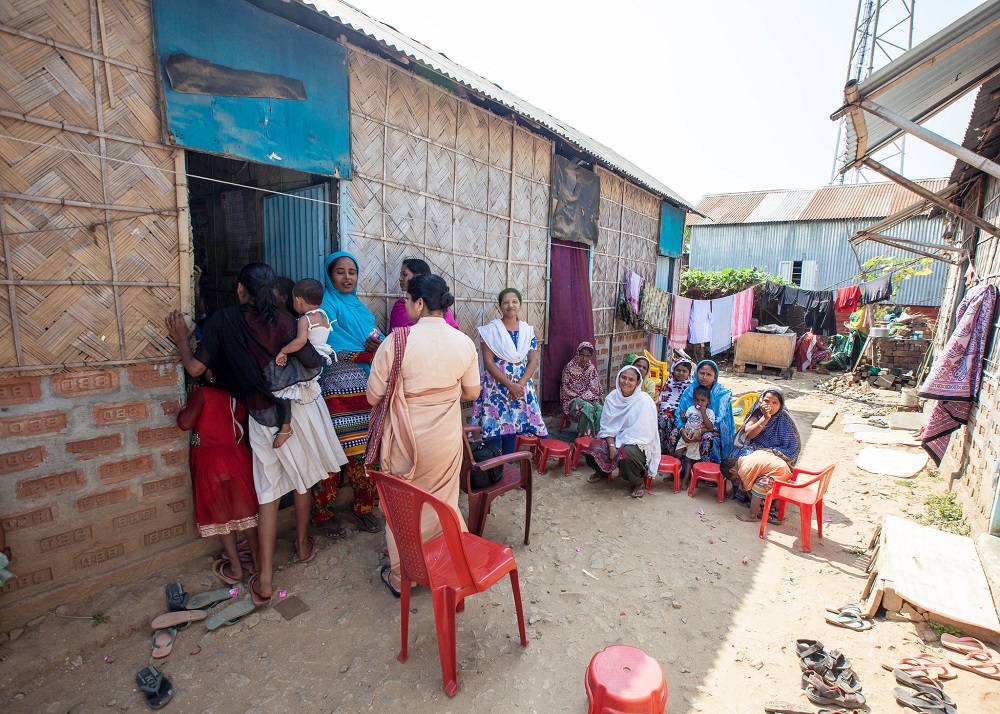 Picture for representation only. Credit: Flickr
In the tribal dominated northeastern states, there are parallel governance structures – the Autonomous District Councils (ADCs) administer the tribal areas, while the panchayats govern the non tribal stretches. Of course, though the ADCs were conceptualised to decentralise power, uphold the interests of tribal people and safeguard their culture, there has been no move so far to initiate reservation for women in these bodies. Consequently, for leaders like Madhumati, who aspire to wield power on the hitherto male dominated ADCs, the challenges are many. From convincing the party to give a ticket to contest to motivating voters, prevalent patriarchal mindsets often come in the way. This negative outlook has, of course, not deterred those who are committed towards the welfare and rights of their people.
Sandhya Rani Chakma, has been able to overcome the hurdles to take up a place on the TTAADC for a third consecutive term from Chakma Karamchhara (ST) constituency.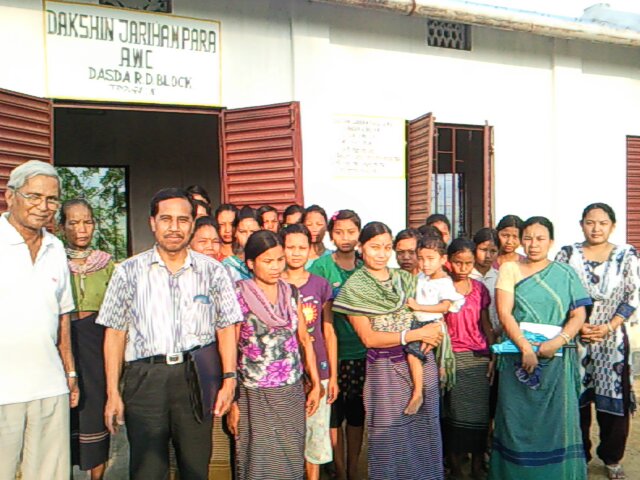 Rather than talk about the problems she has encountered, as "problems are a part of any job and like anyone else I too have faced them", this dedicated Communist Party of India (Marxist) leader is more inclined to present a hopeful picture. She believes that women's participation in local self-government in her state is encouraging as "women are keen to work for their community". Many a time, this can-do spirit does not get channelized into full participation in the political arena, though through her personal example, Sandhya has been trying to strongly make a case for the same.
The experienced leader first forayed into politics during her college days as an active member of the Student Federation of India (SFI), besides being a part of the Tripura Tribal Student Union. In addition, whenever she had the time she would keenly involve herself in CPI (M)'s party work. Such an approach won her the confidence of her party colleagues and her name was proposed for the list of candidates for the Council.
"I have been in the political sphere for over a decade now and I truly believe that more women need to be in politics. As elected members of the government we can do more work, assist people effectively and have a widespread impact. My work is a testimony to this," she says proudly.
Both Madhumati and Sandhya are not just colleagues in the TTAADC, but are associated with the same political party. The duo is totally sold on woman power and recommends reservations and a greater involvement in party workings. Currently, gram sabhas (village councils) that do not fall in the TTAADC area have 33 per cent reservation for women, though it is not extended to the district council.
To encourage women candidates, Sandhya calls for extending support "institutionally, as if that happens, then many more will come forward to contest elections." Madhumati observes that political parties, too, need to "provide more space and opportunity" to them by nominating more women as candidates, "This has been a constant demand from our end. We are always trying to ensure more nominations for women."
These opinions are echoed by Madhumati and Sandhya's counterpart in the Manipur (Hill Area) Autonomous District Council, Hatthing Doungel.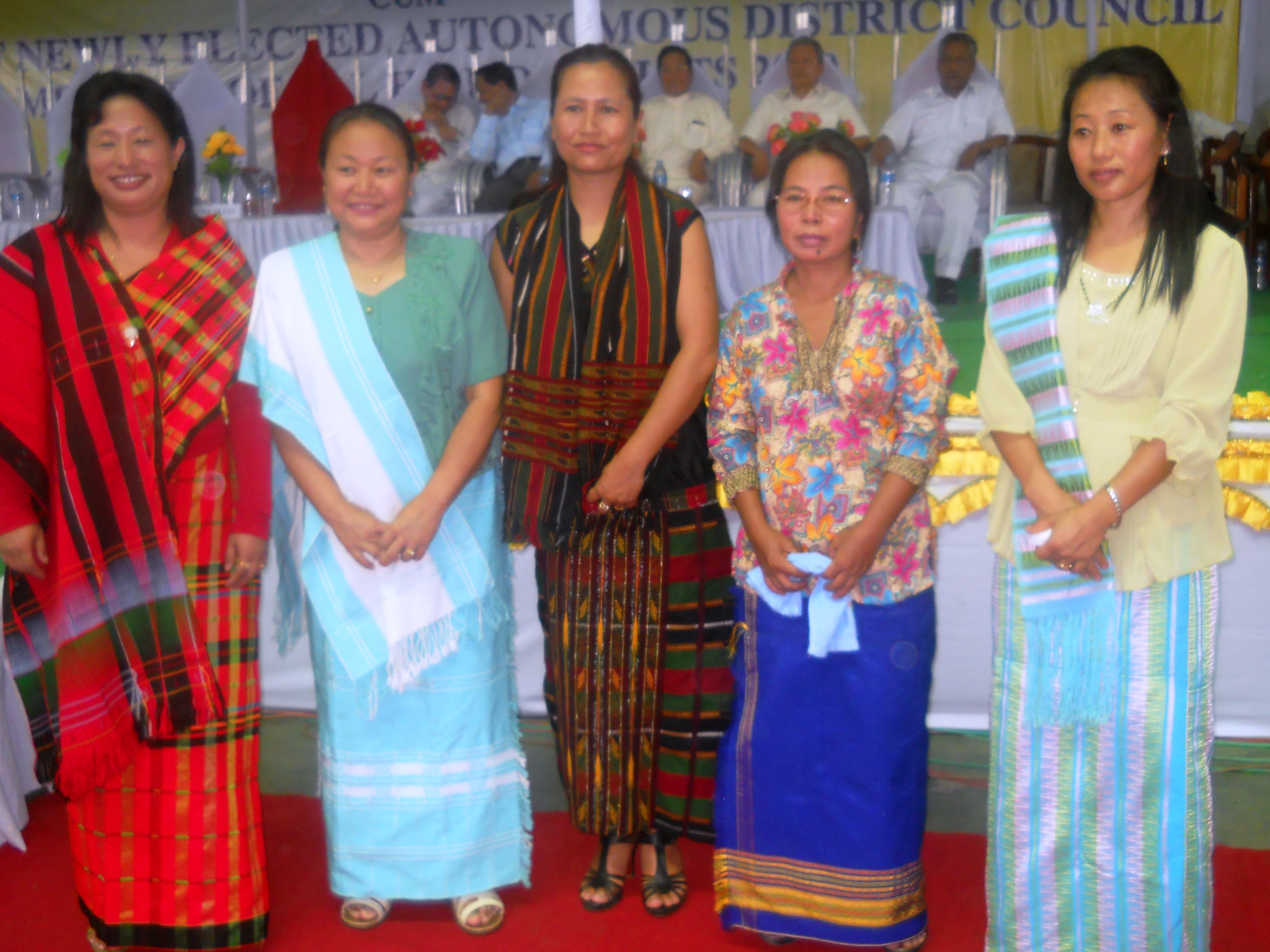 Ask this two-time elected member how her political career has shaped up so far and she will relay mixed feelings.
She says, "In my first term I was only learning the ropes of governance. This time around I have a clear agenda for development and I know exactly how to go about fulfilling it."
The circumstances in Manipur have been quite complicated because of its long history of violence and underground insurgent activity. The 2015 election was perhaps the first time since 1972, when the state was formally founded, that adult franchise was exercised in true spirit at the grassroots. In the earlier years, the election process had been completely neglected quite like the state of development. Even today, officially there is no count of the total number of women candidates that contested for the 136-odd seats spread over six ADCs, in the six tribal hill districts. Each council comprises 24 elected members and two nominated members.
Only three women, including Doungel, have been winners out of around 10 female candidates (unofficial sources).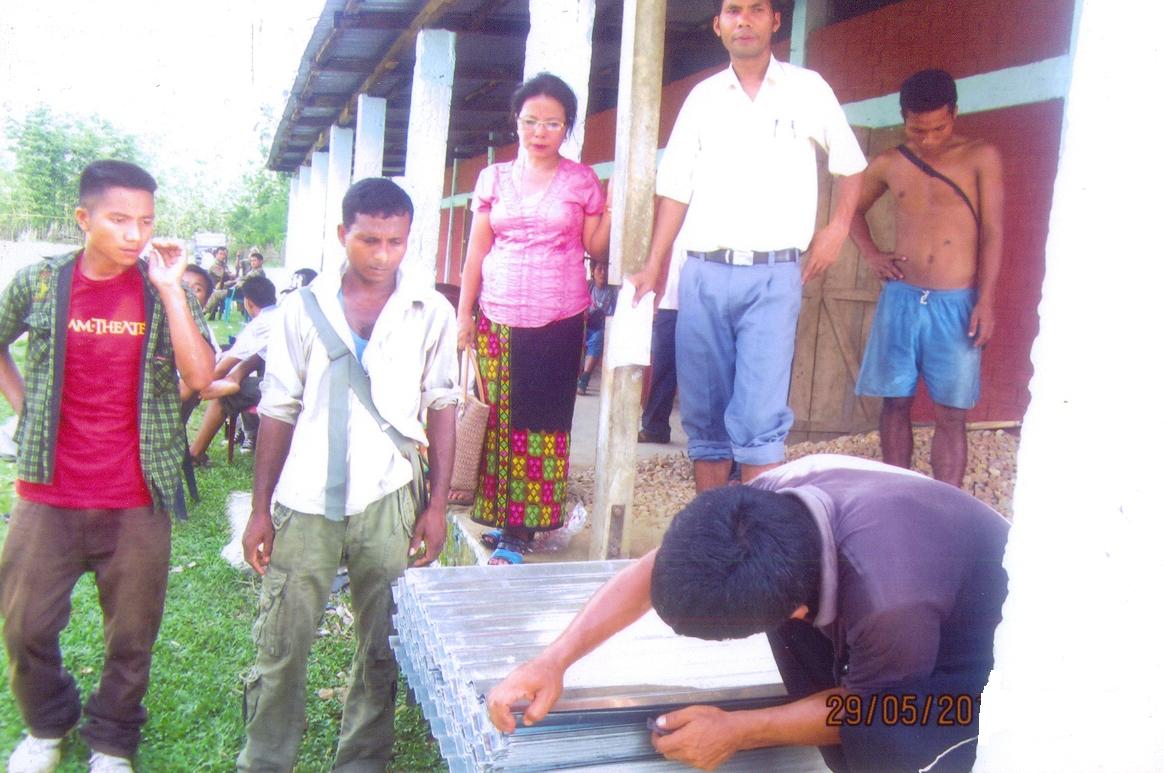 Despite the difficulties, Doungel feels that no effort is too great for an opportunity to serve the people. "I can voice concern not just on behalf of women but work for the entire constituency. My domain has expanded and I can effectively influence the government machinery to make everyday life better and safer for all," she says. Indeed, the task is tough.
"At the moment the ADCs are only an implementing body. We get funds from the state government to execute welfare schemes. My Phaitol constituency is backward and the new government has discontinued the Backward Regions Grant Fund (BRGF) so we don't know how things will work out in the future. Nevertheless, one has to be optimistic," she says.
As an ADC member Doungel not only wants to work on projects related to infrastructure creation – "healthcare facilities are critical to rural areas" – or micro credit, but prepare favourable grounds for greater peace and security because it has "a huge bearing on the lives of women and children". On the matter of women's reservation, she defers to the general opinion that it is "definitely a necessary step forward in the right direction".
Where the women ADC members like Madhumati, Sandhya and Doungel speak the language of development and naturally have women's welfare central to their agenda, what they require is a fair chance to do their job and the support of their party.
Like this story? Or have something to share? Write to us: contact@thebetterindia.com, or connect with us on Facebook and Twitter (@thebetterindia).
Tell Us More
We bring stories straight from the heart of India, to inspire millions and create a wave of impact. Our positive movement is growing bigger everyday, and we would love for you to join it.
Please contribute whatever you can, every little penny helps our team in bringing you more stories that support dreams and spread hope.