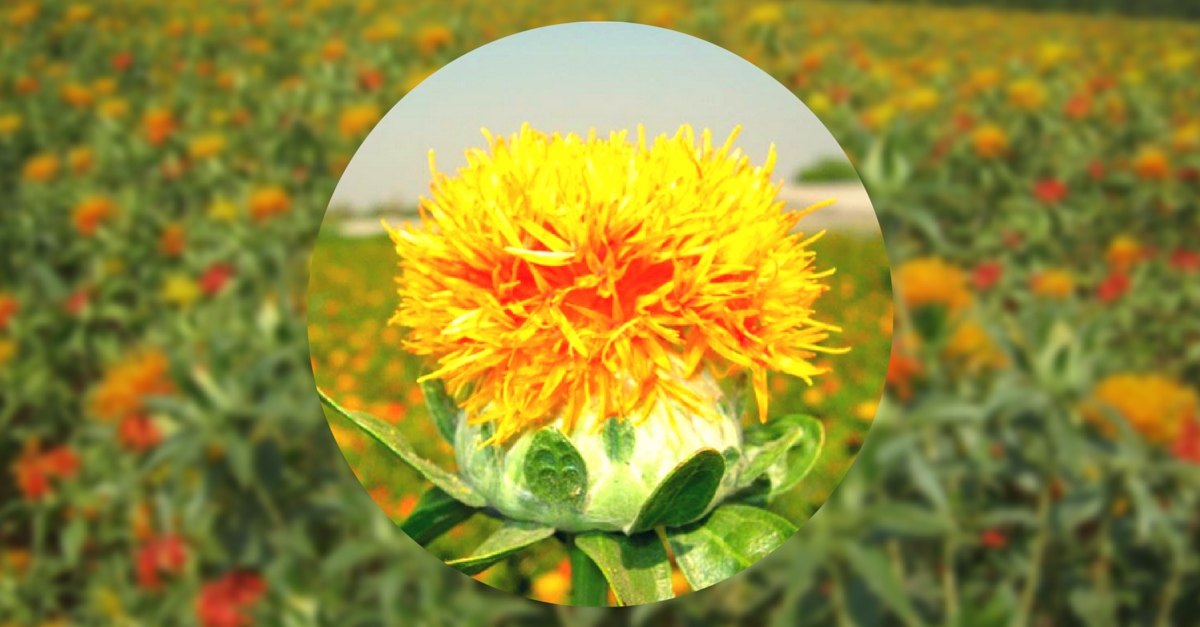 No longer just a humble source of edible oil, safflower can now be used for fodder, food colour, medicines, and a host of other things. Plus, the yield of the new hybrid varieties is higher and will make farmers richer.
No longer just a humble source of edible oil, safflower can now be used for fodder, food colour, medicines, and a host of other things. Plus, the yield of the new hybrid varieties is higher and will make farmers richer.
India is home to many amazing crops, which, if grown and utilised properly, can revolutionise the agriculture scenario. One such crop is safflower, a dry land crop that is mostly used to extract oil from its seeds.
But what most people do not know is that safflower need not be restricted to producing edible oil only. Now, there is a hybrid variety of the plant, which can also be used for purposes like fodder, food colour, medicines, and much more.
Nimbkar Agricultural Research Institute (NARI), a research institute in rural Maharashtra, has come up with several improved varieties of safflower, which, under the right growth and market conditions, could help Indian farmers in dry lands earn a much higher income.
"India is the largest producer of safflower seeds (2.0 lakh tonnes) in the world, with the highest acreage (4.3 lakh hectares) under the crop. But, we have an average productivity of only 465 kg/ha. Poor crop management under input-starved conditions is the most important reason for such low per hectare yields. Though India is the largest producer, there is not much interest in growing the crop as there are spines on it and not much research has been done on its optimum exploitation," says Dr. Anil Rajvanshi from NARI.
NARI has come up with eight different hybrid varieties of safflower, which are better in yield and can be put to better use than just producing oil.
How NARI came up with the hybrids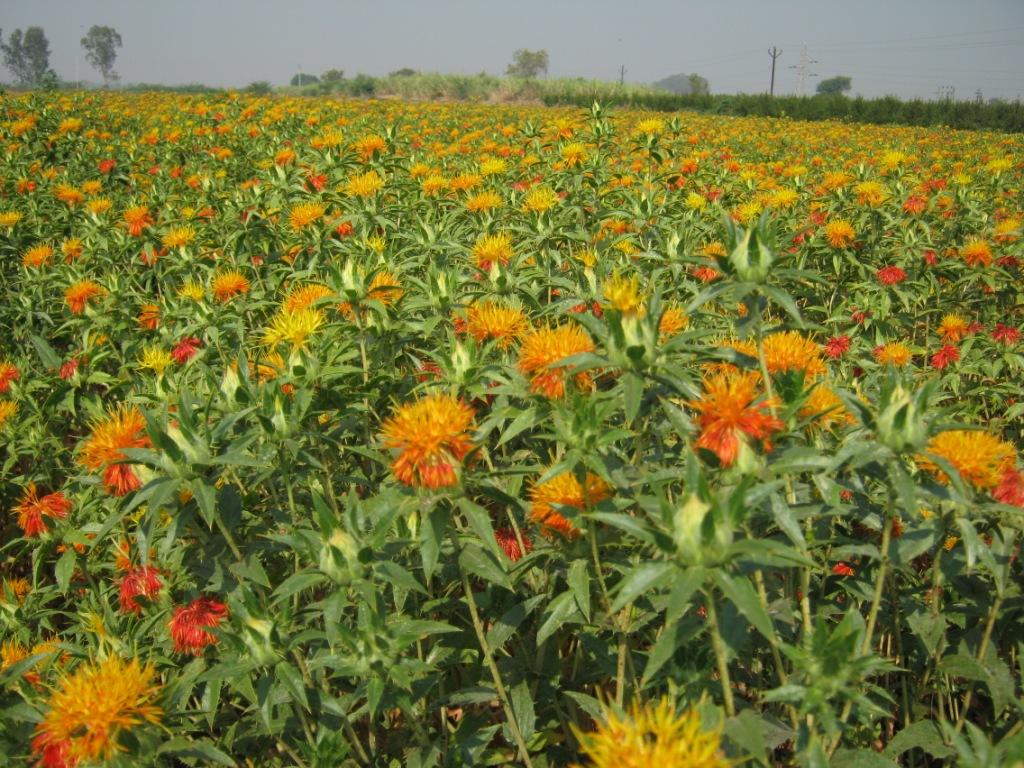 Safflower is a drought-resistant crop with deep taproot capabilities of penetrating to a depth of 2-3 metres. This allows the plants to draw moisture from deep within the subsoil from levels not reachable by a majority of other crops.
NARI's main focus was to develop varieties of safflower with enhanced oil and seed yield and better tolerance to pests and diseases. Dr. Rajvanshi and his team did extensive research on available germ plasm and development of several male sterile (MS) lines, which are being exploited at NARI to create the hybrid variety of safflower.
The team tasted its first success in 2001 when they developed a variety without thorns that gave a seed yield of 18 to 20 q/ha under irrigation, had 35 percent oil in its seeds, and produced nearly 2 q flowers/ha. 
This development had huge potential. With better irrigation, the hybrid variety without thorns could yield a better harvest and could also be used as fodder for animals since it had nutritional value.
"The biggest advantage is the high yield of the crop. Also, the flowers of the hybrid variety can give extra income to the farmers. Since it is non-spiny, it is easier to pluck and harvest. This will help it regain its popularity among traditional farmers who have stopped growing the crop due to lack of enough labour," says Dr. Rajvanshi.
The results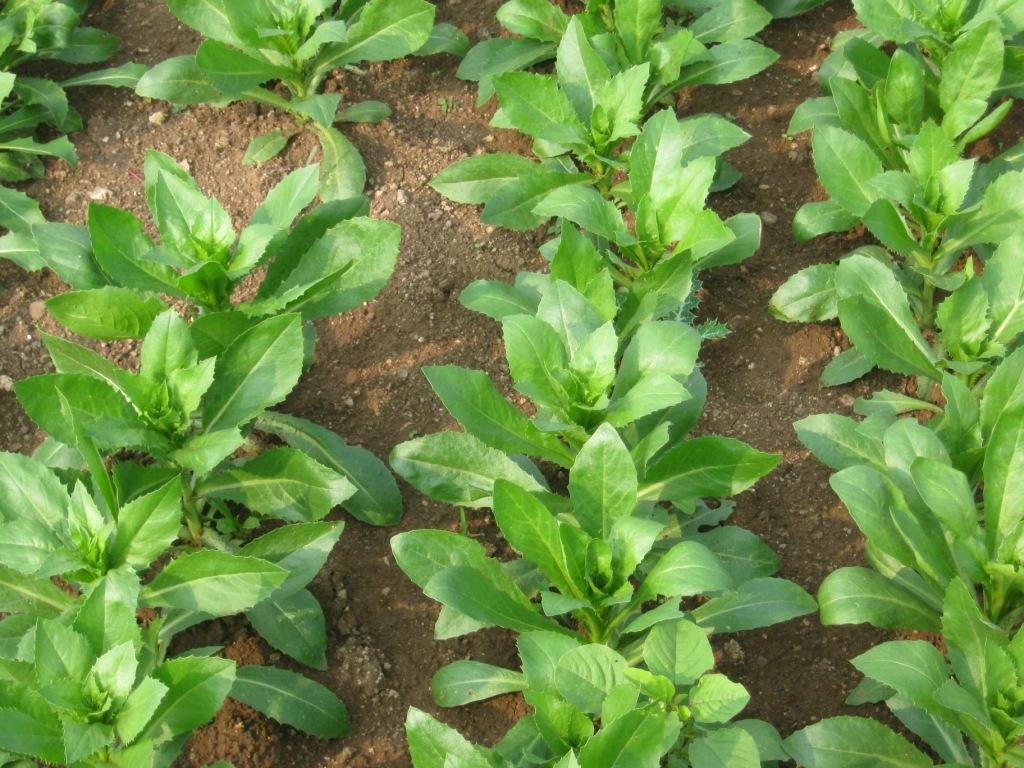 Rajvanshi points out that while the regular safflower crop can get about 25-30 percent oil from its seeds, the hybrid variety can extract about 45 percent oil from the crop. "Also, the flowers are sold at Rs. 1,000 per kg in the market. This is a source of additional income," he adds.
Apart from edible oil, safflower can be used to make dye from its flowers. Meal left after oil extraction from the decorticated seed can be used for animal feed, and that obtained from un-decorticated seeds can be used for manure.
Since this crop is high in nutrition, with high amount of Vitamin A, iron, phosphorus, and calcium, its leaves and shoots can be utilised as herbs and salad. Also, safflower can be used as food colouring; it gives a nice saffron colour to the food and can be used as a replacement for actual saffron, which is much more costly.
NARI's team observed that the yield for the farmers almost doubled after they started using the hybrid safflower seeds. Over 5,000 farmers have already used these hybrid seeds and have seen great results with increased and better harvests.
Further research and support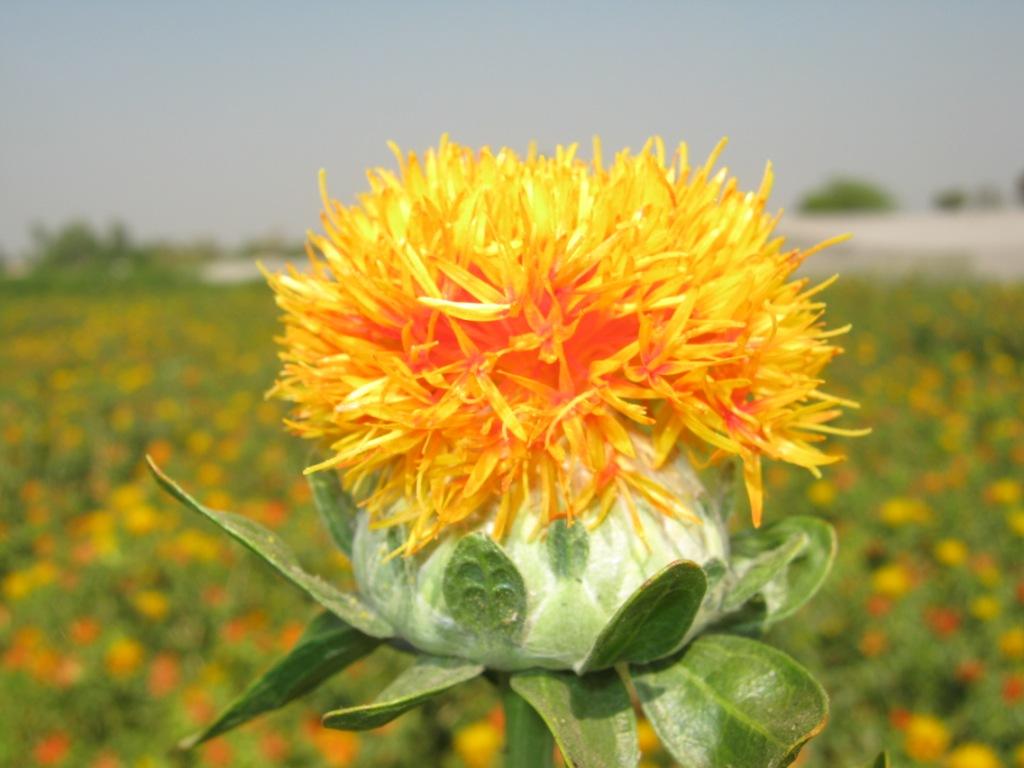 It takes about six to seven years to come up with one hybrid variety of seeds, as the process requires extensive research and then testing and final approval.
"Only the cytoplasmic male sterility-based system can provide the most feasible way of hybrid seed production, especially in spiny hybrids of safflower. Therefore, efforts are underway at NARI to develop cytoplasmic male sterility in safflower, and to identify suitable maintainer and restorer genotypes for producing highly productive hybrids," Dr. V. Singh, head of the safflower research group at NARI.
As NARI continues its research on the crop, the main challenge is to have farmers grow it on a larger scale and also find the right market for the crop.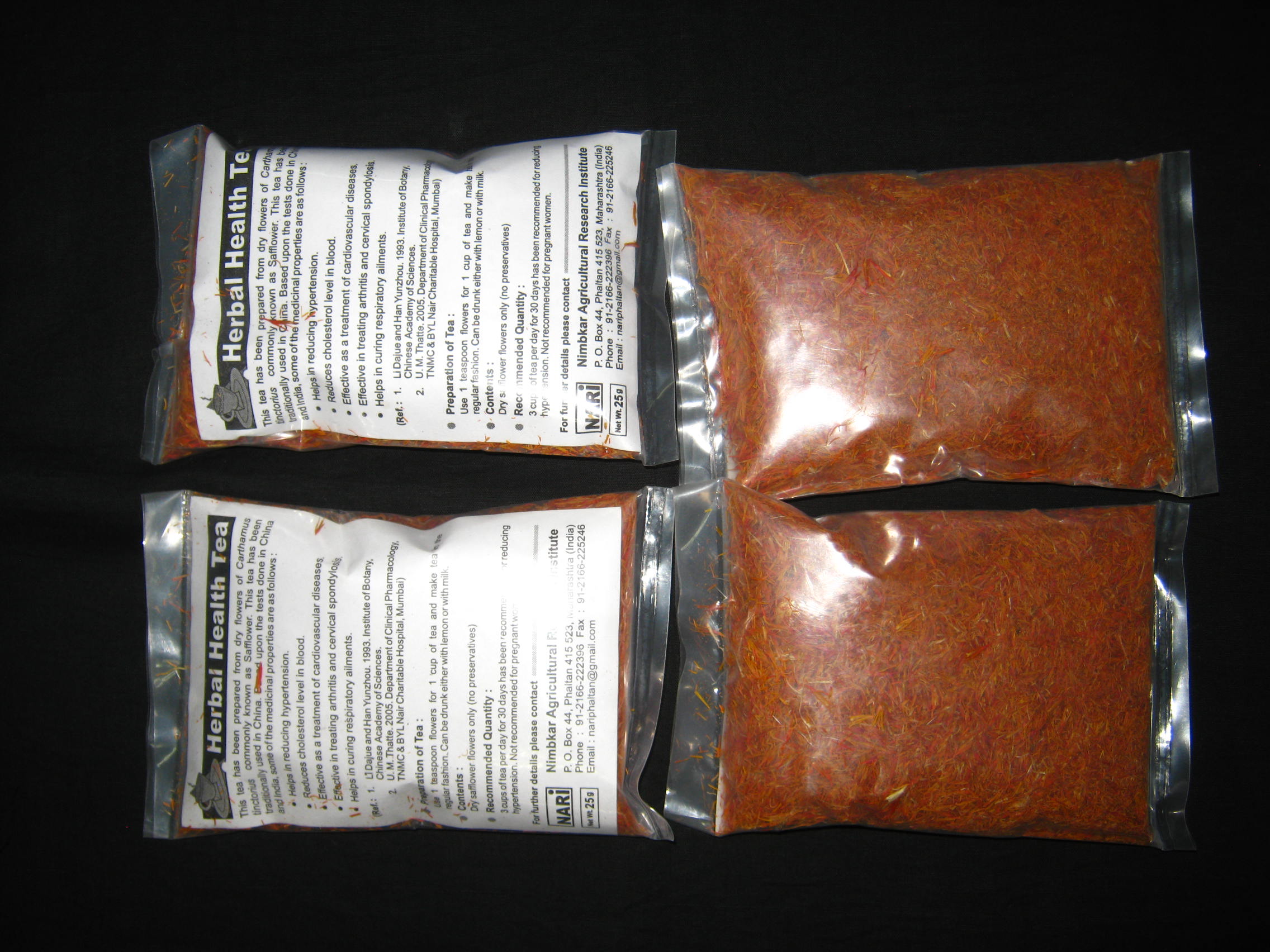 "There should be better market support. There should be better remuneration and incentives to encourage cultivation of safflower. If there is no proper market, farmers will be reluctant to grow it. And this crop can be very useful for farmers cultivating in dry lands like Gujarat and Rajasthan," says Rajvanshi.
NARI's main focus now is to popularise the use of this crop as fodder for animals in addition to its traditional uses and make the farmers grow it on a large scale.
Anyone who would like to grow safflower and use the improved variety of seeds can get them from NARI. You can contact NARI at – nariphaltan@gmail.com To know about the research, contact Dr. Rajvanshi at – anilrajvanshi@gmail.com
Like this story? Or have something to share? Write to us: contact@thebetterindia.com, or connect with us on Facebook and Twitter (@thebetterindia).
We bring stories straight from the heart of India, to inspire millions and create a wave of impact. Our positive movement is growing bigger everyday, and we would love for you to join it.
Please contribute whatever you can, every little penny helps our team in bringing you more stories that support dreams and spread hope.
Tell Us More