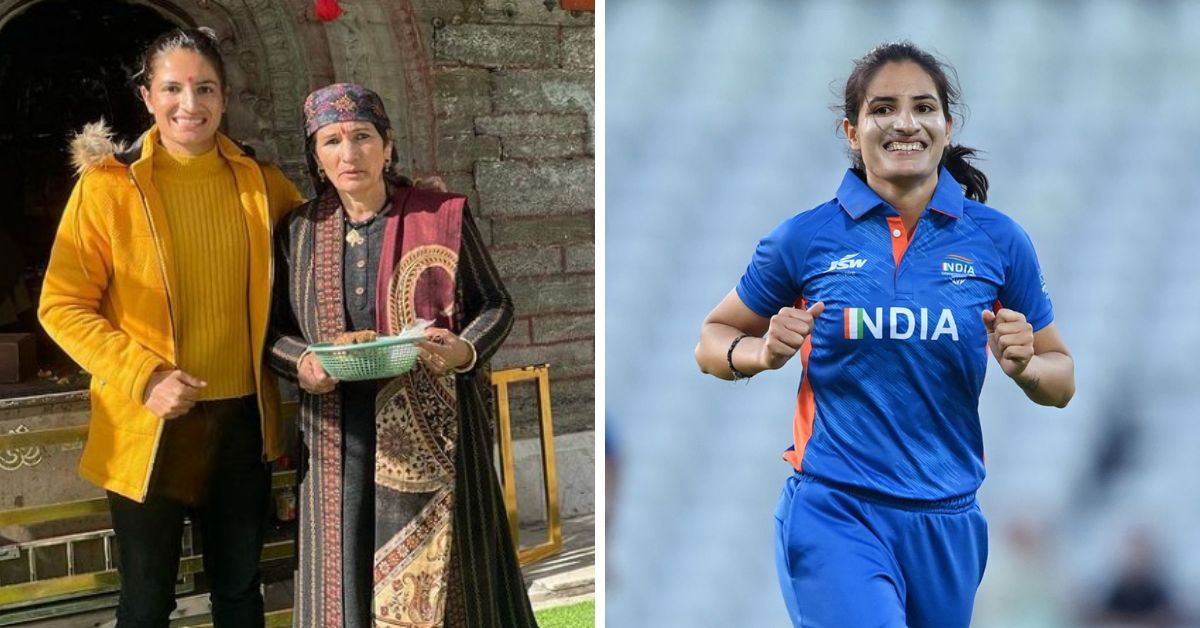 Renuka Singh Thakur's cracking performance at Commonwealth Games 2022 has brought her national acclaim. Here's her journey from a Himachal village to making India proud on the global stage.
Renuka Singh Thakur was just three years old when she lost her father Kehar Singh Thakur, an employee of the irrigation and public health department, and a hardcore cricket fan. In fact, he was so devoted to the sport that he even named his elder son Vinod, after Vinod Kamli.
After Kehar's death in 1999, Renuka's mother Sunita took up her husband's job as a class 4 employee, with the hope to turn one of her children into a sports star.
Years later, at this year's Commonwealth Games, this dream has turned into reality. The fast bowler of India's Women's Cricket Team stunned audiences with her performance, and with the rest of the team, returned home with a silver.
Renuka spent her entire childhood playing field cricket in her village in Himachal Pradesh with her brother and his friends. She was the only girl in the team during those morning and evening matches. She began professional coaching at the age of 12.
Pawan Sen, her coach for the past 14 years, told the Indian Express, "In the 2018-19 domestic One Day League, she took 21 wickets but was not picked for India. She was disappointed and that changed something in her. She is never satisfied with her performance. She always tries to improve in the next match."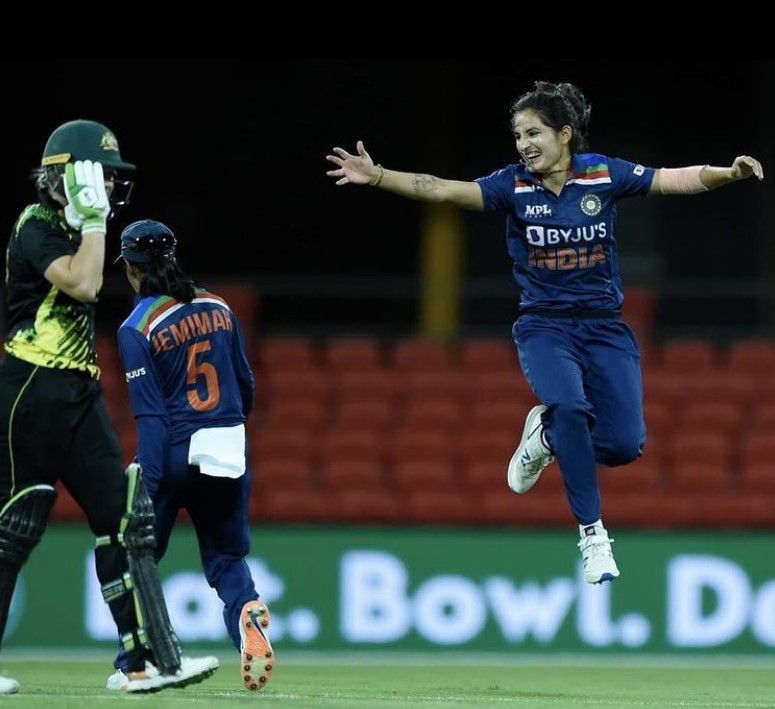 The 26-year-old pacer claimed 11 wickets in five matches at the CWG, with an average of 9.45 and a mean economy rate of 5.47. In the opening match, she took the top-order wickets of Alyssa Healy, Beth Mooney, Meg Lanning, and Tahlia McGrath. Despite her amazing drill, the team couldn't beat Australia to bring the gold medal home. But Renuka's splendid performance has been noted by cricket lovers across the world.
Renuka's mother said, "To see her claim all these wickets for India in the opening game against Australia is due to all the hard work by her all these years. She has proved that she is no less than Vinod Kambli for all of us."
Renuka is one of the first candidates of the girls residential cricket academy in Kangra, set up by the Himachal Pradesh Cricket Association. With an effort to bring out her talent, her mother had no option but to sacrifice her son's cricket career. She couldn't afford to coach both her kids.
Renuka's career is a tribute to her family, who wholeheartedly stood with her. One can even spot a tattoo on her left arm of a father holding his child up, which Renuka has inked to remember her father, who inspired her to take up cricket.
Presently, the right arm medium fast bowler is also part of the Himachal Pradesh Women Cricket Team and IPL Trailblazers. Her debut match for the country was on February 18 2022 against New Zealand at Queenstown.
Sources:
CWG 2022: India Lost the Gold Medal, but Struck Gold With Renuka Singh Thakur, published by The Quint on 8 August 2022.
Inspired by late father, supported by Class IV employee mother, Renuka Singh Thakur rips through Australia in Birmingham, published by Indian Express on 4 August 2022.
Renuka Singh profile and biography, stats, records, averages, photos and videos.
Edited by Divya Sethu
Photo Credits: Renuka Singh Thakur/ Instagram, Twitter.