Watch this video to see how Rajesh Kumar Suman's coaching centre not only provides free coaching for competitive exams, but also plays a big role in conserving the environment.
How much do you have to pay to centres taking coaching for competitive exams? Usually, this is a hefty sum.
But how would you feel if the fee was 18 saplings instead?
In Samastipur, Bihar, a coaching centre called Green Pathshala charges this unique fee to students. Started by 33-year-old Rajesh Kumar Suman, the centre provides coaching to those preparing for government service exams for free.
Rajesh started this school in 2008 and has planted more than 90,000 saplings collected from his students so far. The reasoning behind this, he says, is that a person inhales about 18 plants worth of oxygen in their lifetime.
This is his way of providing the poor with a good education, as well as giving back to the planet.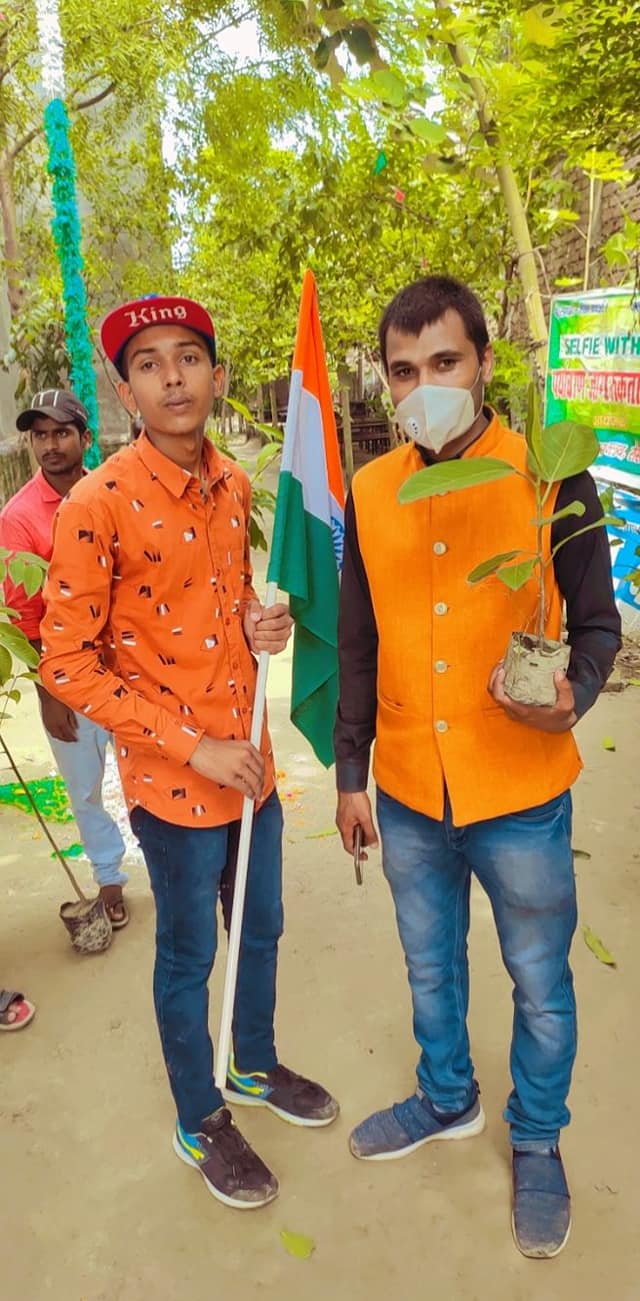 He conducts classes six days a week and raises awareness about the importance of planting trees on Sunday.
"Since 2008, more than 5,000 students have been coached for various competitive examinations at this Green Pathshala. Recently, 13 students, including three women, cleared the Bihar police examination and have become sub-inspectors," he told The New Indian Express.
Rajesh also advocates for environment conservation by conducting harit or green yatras across Bihar, Odisha, Jharkhand, UP, and Delhi.
About his motivation to do so, he told Earthview, "I belong to a farmer's family, and we had this belief that if the eldest child plants the first tree, it will grow better. So from a very young age — I remember I must be in Class 6 — I started planting trees. For every occasion, we used to gift plants to people."
"We explain to people that if we don't take valid steps today, a day will come when each one of us will be seen with an oxygen cylinder on his back," he noted.
Watch how Rajesh is helping conserve the environment and change lives, one sapling at a time.
Sources
Edited by Divya Sethu, Images courtesy Rajesh Kumar Suman/Facebook