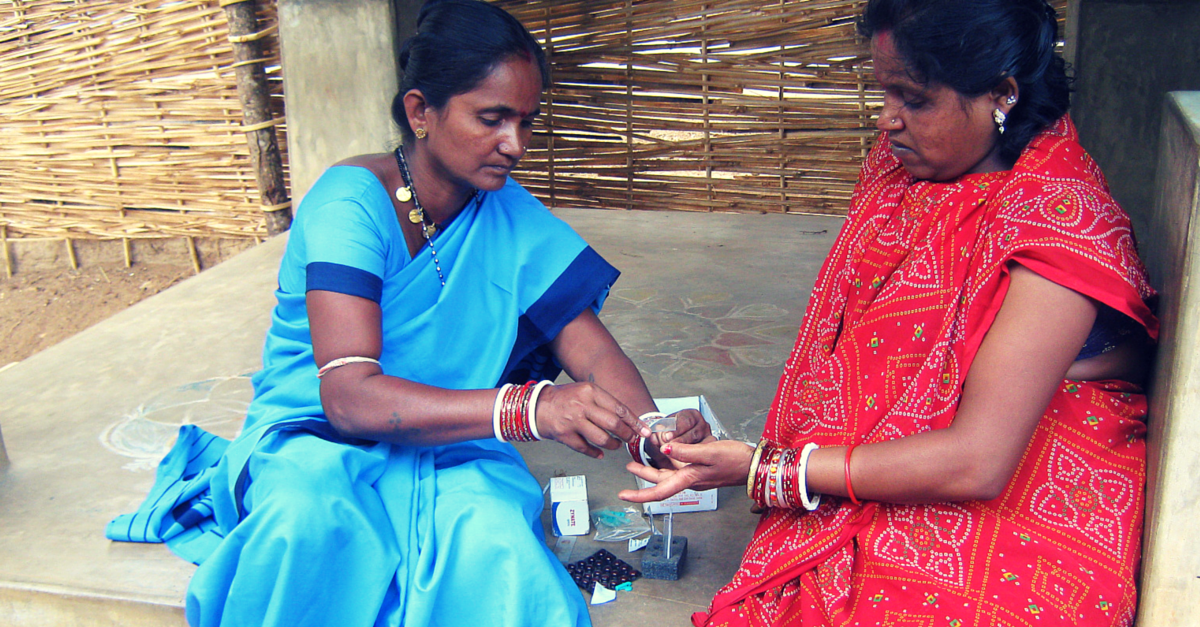 A doctor who operated in torch light, brave ASHA workers who risked their lives to treat people in Maoist affected areas or the life saving floating clinics of Assam - learn how innovative healthcare services in times of distress are saving crucial lives.
A doctor who operated in torch light, brave ASHA workers who risked their lives to treat people in Maoist affected areas or the life saving floating clinics of Assam – learn how innovative healthcare services in times of distress are saving crucial lives.
Millions have been affected by the devastating earthquake that jolted Nepal on April 25, 2015. With half a million homes destroyed, and hundreds of thousands more damaged, people have been forced to sleep out in the open or adjust in crowded displacement camps.
But even as the crisis has garnered extensive international attention and an outpouring of support, an estimated two million women and girls and around 126,000 pregnant women remain in dire need of essential reproductive health care services, including antenatal and postpartum care as well as psychosocial counselling.
This year, as the World Population Day focused on drawing attention to the needs of girls and women in distress and emergency situations – across the globe, there are some 60 million people displaced by crises currently – we bring stories of courageous caregivers and remarkable grassroots women from India who are working hard to overcome tough odds.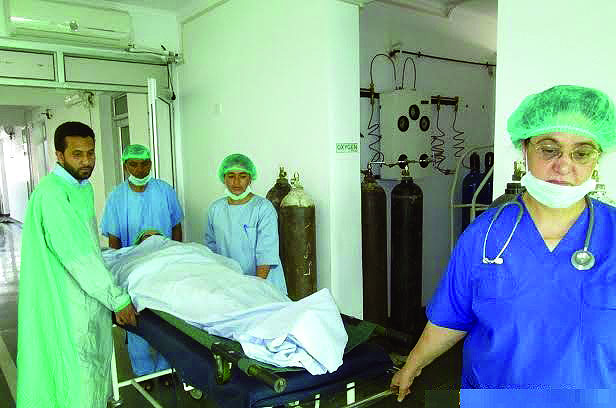 On the morning of September 6, 2014, when Kashmir woke up to the biggest flood of the century, Dr Shahnaaz Teing, who works at Lal Ded, the lone maternity hospital in the Valley, found herself stuck with hundreds of patients and their attendants. The water level that was already 15 feet high had submerged the ground floor leaving the canteen, electricity supply room and blood bank defunct. With the entire hospital plunged in darkness, there was mayhem everywhere.
Dr. Teing stared helplessly at a pregnant woman who had been admitted for the delivery of her third child. She had a low-lying placenta, was bleeding profusely and needed immediate surgery. But to perform the Caesarean section Dr Teing needed electricity – for giving anaesthesia, oxygen supply and the operation theatre lights. Besides this, she required at least seven units of blood and dressing material. Nothing was available.
"I had two options: one, to take a risk and operate and second, watch her die. I went with the first one," she recalls.
A healthy baby boy was delivered that day and miraculously the woman did not bleed much. That success gave Dr Teing the confidence to take on more deliveries. She performed six deliveries in candlelight.
Dr Teing reminisces how the floods washed away all boundaries, as doctors, patients and attendants came together to comfort each other and even ate from the same plate, "There was no distinction of any kind – we were all local Kashmiris desperate for another chance at life." And later, as rescuers were moving her out of the hospital "I kept thinking about all the expectant women who would have no access to treatment in my absence. Who would save them?"
If not all then a good number of them were saved by Dr Nazeera Farooq, who single-handedly operated upon 75 pregnant women that landed up in her private hospital in Srinagar that day. Her Safa Marwa Hospital gave free medical service to patients and provided food and shelter to their attendants.
By the time the influx of critical patients reached its highest, 80 per cent of her staff had left. But that didn't deter her, "As there was no power, I used my diesel generator to conduct surgeries. When the diesel ran out, I operated in torchlight," she shares. Teing and Farooq are true heroines who put their patients' lives before their personal interests to give them a fighting chance at survival.
— Shazia Yousuf
———————————————————————————————————————
HEALTH AGENTS DELIVER HOPE IN MAOIST COUNTRY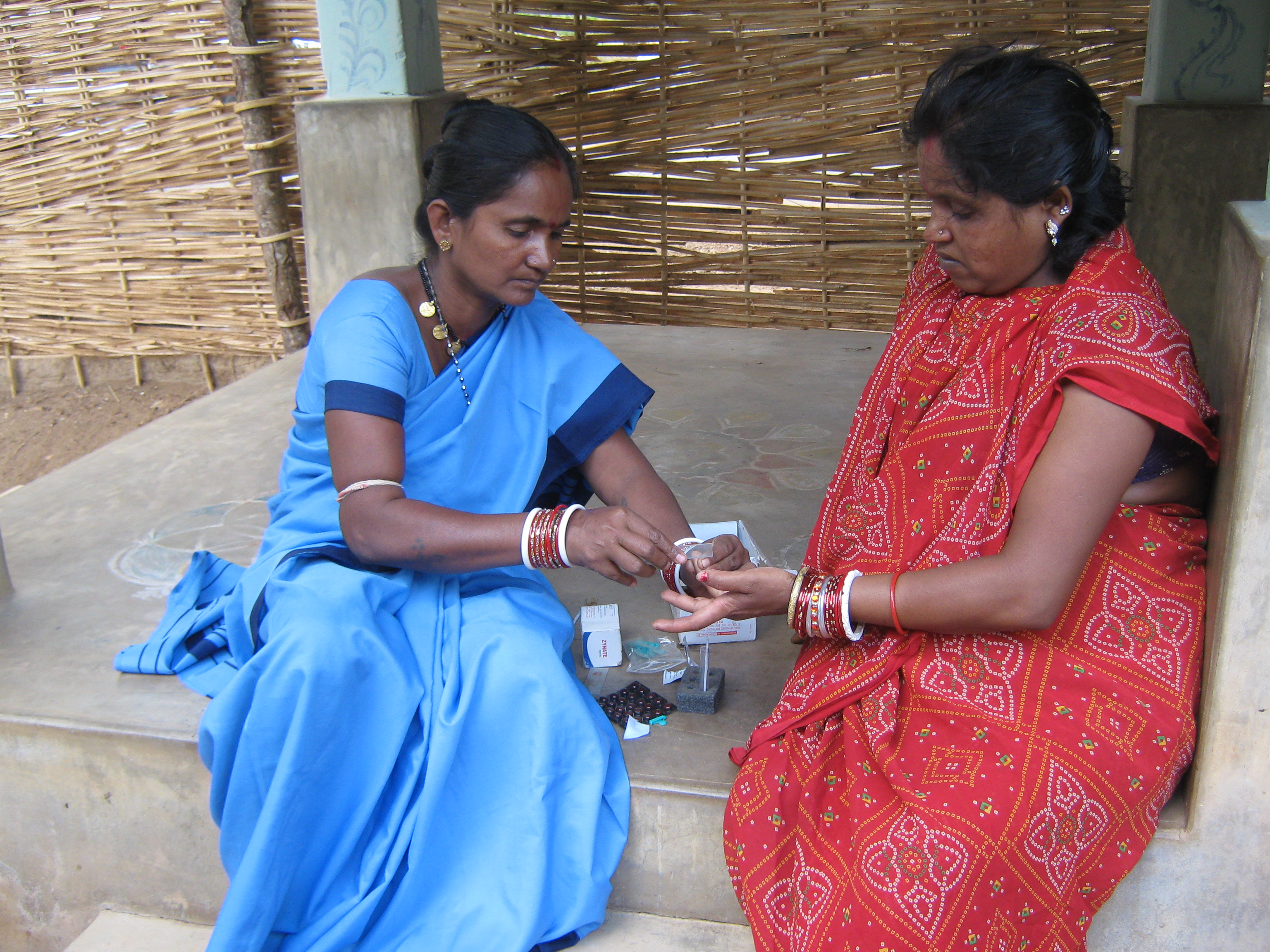 The eastern state of Odisha has the fourth highest number of fatalities due to conflict among Indian states – after West Bengal, Chhattisgarh and Jharkhand. And within Odisha, it is Koraput district that has witnessed the highest number of such deaths.
In such a situation, imagine the plight of poor communities that desperately need veritable access to health care. People here are sometimes unable to get treatment for even grievously ill family members, either because health personnel refuse to come fearing attack, or because there is no source of transportation due to an outbreak of violence or a 'bandh' (strike) call.
In these extremely disturbed conditions, it is the Accredited Social Health Activists (ASHAs) who have lived up to their name – 'asha' or hope. Many in Koraput vouch for their life-saving abilities. Take Barti Jani, 23, of Mademgandi village in Potangi block. It is because of an ASHA, Moti Jani, that she is alive today. "I owe my life to Moti didi," states the young woman. It was Moti who had her taken to a hospital at two o'clock on a stormy night.
Recalls Barti, "I was three months pregnant and suddenly experienced a severe pain in my lower abdomen. The hospital at Potangi is about seven kilometres. My husband asked neighbours to help, but nobody came forward because people don't leave their homes at night fearing Maoist attacks. At that point, Moti didi – who lives in another hamlet two kilometres away – arrived. She convinced a villager to lend us his rickshaw. With my husband pulling it, we could reach the hospital at around 4.30 am. I was admitted and operated upon immediately."
Everywhere in this tribal district there are many stories like these, but the ASHAs themselves do their work overcoming many problems. Sabitri Bisoyee, 35, an ASHA, covers 13 villages, a territory of 12-15 square kilometres in forested terrain. And she does this on foot. "There is usually no transportation available and the conflict between the state and extremists has only made things worse," she says.
Another ASHA Parvati Dora, 32, who has studied up to Class Six, describes her situation, "I belong to a very poor family and it is difficult for us to live on my elderly father's wages. It was to help out that I became an ASHA. We got trained to do many things, like collecting blood samples, distributing medicines, and providing general primary health care." Come what may, Parvati tries hard to faithfully discharge her duties, despite the fear factor, "We always try to save the patient's life."
—Sarada Lahangir
——————————————————————————————————————–
WANTED: A BRIDGE TO REACH THE HOSPITAL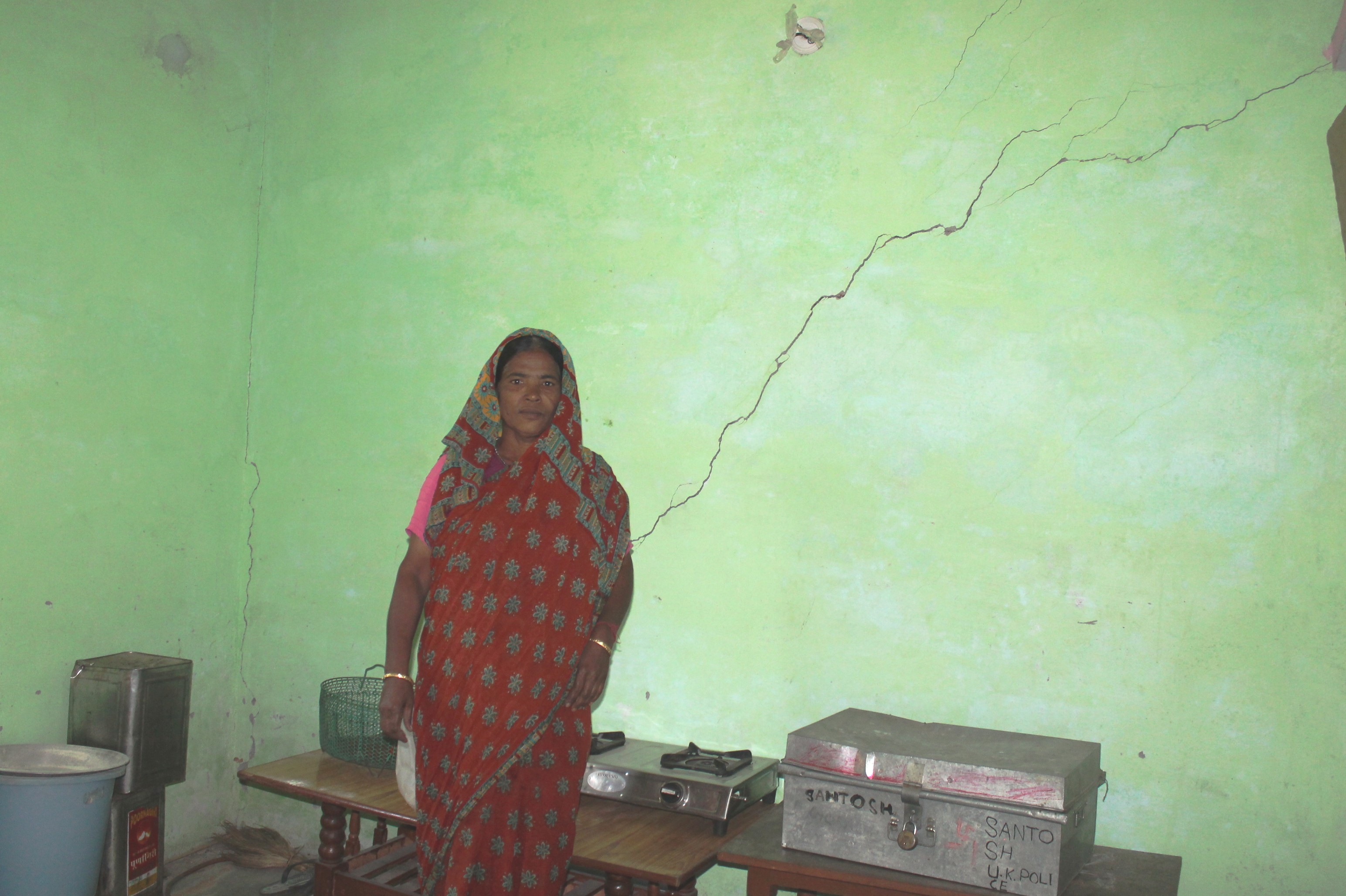 In mid-June 2013, the Himalayan valley was wrecked beyond recognition by a natural disaster. Every newspaper and television channel had devoted reams of newsprint and hours of air time to the coverage of the flash floods that ripped through Kedarnath in Uttarakhand.
The waters had been unstoppable, ruthlessly destroying everything that came in its way. Later, as ordinary people struggled for survival, those who came in to help them rebuild their lives displayed rare commitment and courage to get the difficult task underway. Sadly, all the well-intended interventions were as short-lived as any clichéd breaking news.
Ask a bunch of women in Shila Amrapuri village of Rudraprayag district, located 140 kilometres from Rishikesh, to share the top five problems they believe have emerged ever since the disaster struck and they reply: "Wahi sadak, pani, bijli, aur kya… (It's the same old issues of roads, water and electricity)!"
Yet, it's the loss of the bridge that used to connect Shila Amrapuri to the nearest town that has been the most difficult to bear. After the structure was destroyed in the floods the government provided motor and manual cables to facilitate connectivity but they have found it hard to adjust. "Motor cables can carry four persons at a time. Many a time we use the manual cable – it is nothing but a wooden cradle balanced hazardously on two cables. Many people from our village have got injured. Just yesterday, a woman fell off while crossing the river. Luckily, she did not die like many others before her, but she nonetheless will be bed ridden for long," shares a worried Anita Devi, 37.
If such is the situation of healthy folks, how do the pregnant women and those ailing manage? "In case of a pregnant woman, if everything goes well and they are lucky, both mother and child survive. But there are less chances of that happening," points out Pushpa Devi, 50. She goes on to inform that earlier the bridge used to save them a lot of time as they made their way to the hospital in Rudraprayag although both time and effort have doubled now.
These women risk their lives every time they cross this river. "The responsibility of everything, from dropping and picking our children from schools to buying household goods, medicines for family and taking care of the livestock, falls squarely on us," says Pushpa Devi.
Gundi Devi remarks, "We are living under a lot of tension and pressure. But there is the hope that one day we will get back what we have lost." Till then, "we make do [with the] resources available to us."
— Chetna Verma
——————————————————————————————————————–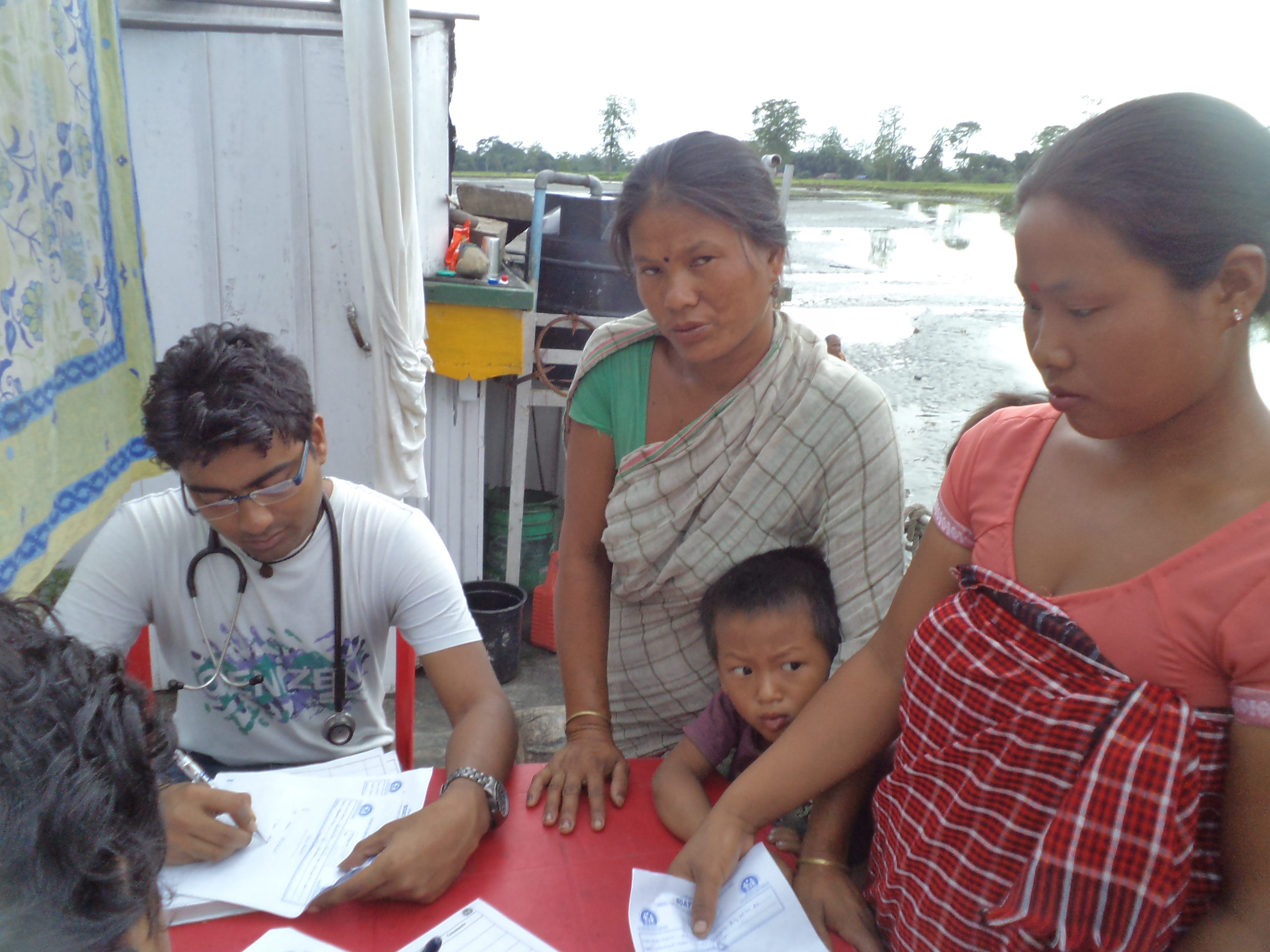 A visit to the doctor may seem like a simple enough activity to many, but for the pregnant women of Laika island in Assam's Tinsukia district, it used to be a daunting task, one that required extensive planning followed by quick action. After all, travelling in a rocking boat over the temperamental River Brahmaputra and then treading through a dense forest to reach a health facility is not for the faint hearted. Not surprising then that most women would avoid regular prenatal and antenatal check ups, preferring to leave everything to fate.
Some three million people, or 12 per cent of the state's population, live on the 2,500 islands on the Brahmaputra and most villages get completely cut off from the mainland during the floods. When that happens it's the boat clinics that bring healthcare to their doorstep. Arumoni Regon, 55, of Laika village is a strong supporter of these floating facilities, "It was not uncommon to hear of mothers dying during childbirth or babies not surviving. This is why I think the boat clinics are a blessing for us. I insist that everyone, especially pregnant women, avail the services that come to us."
Every boat clinic has a 16-member team, including two doctors, a general nurse-cum-midwife (GNM), Auxiliary Nurse Midwives (ANMs) and laboratory technician. They all work with the assistance of a community outreach person. The clinic has an OPD, a pharmacy and even a laboratory for blood and other tests.
Each boat clinic times its visits in accordance to the immunisation schedule of children, and pre and antenatal check up of women. The Accredited Social Health Activists or ASHAs are given advance information so that they can spread the word. Nafisa Begum, a young pregnant woman, was one of the many who waited along with her sister-in-law, Sakina, a young mother of one, in queue for her check-up when the boat clinic visited Baleswar village island in Nalbari district. "When my sister-in-law's first child was born, she became so weak, we thought she would die. The child too was very tiny and died within the first week of birth. The 'doctor' (that's how the locals refer to the ANM) told us later that she was anaemic. I don't want the same thing to happen to me, so I make it a point to visit whenever the clinic comes," she says.
The prospect of better health remains afloat in this once-forgotten corner of Assam.
— Azera Parveen Rahman
——————————————————————————————————————–
GIVING BIRTH DURING AN EARTHQUAKE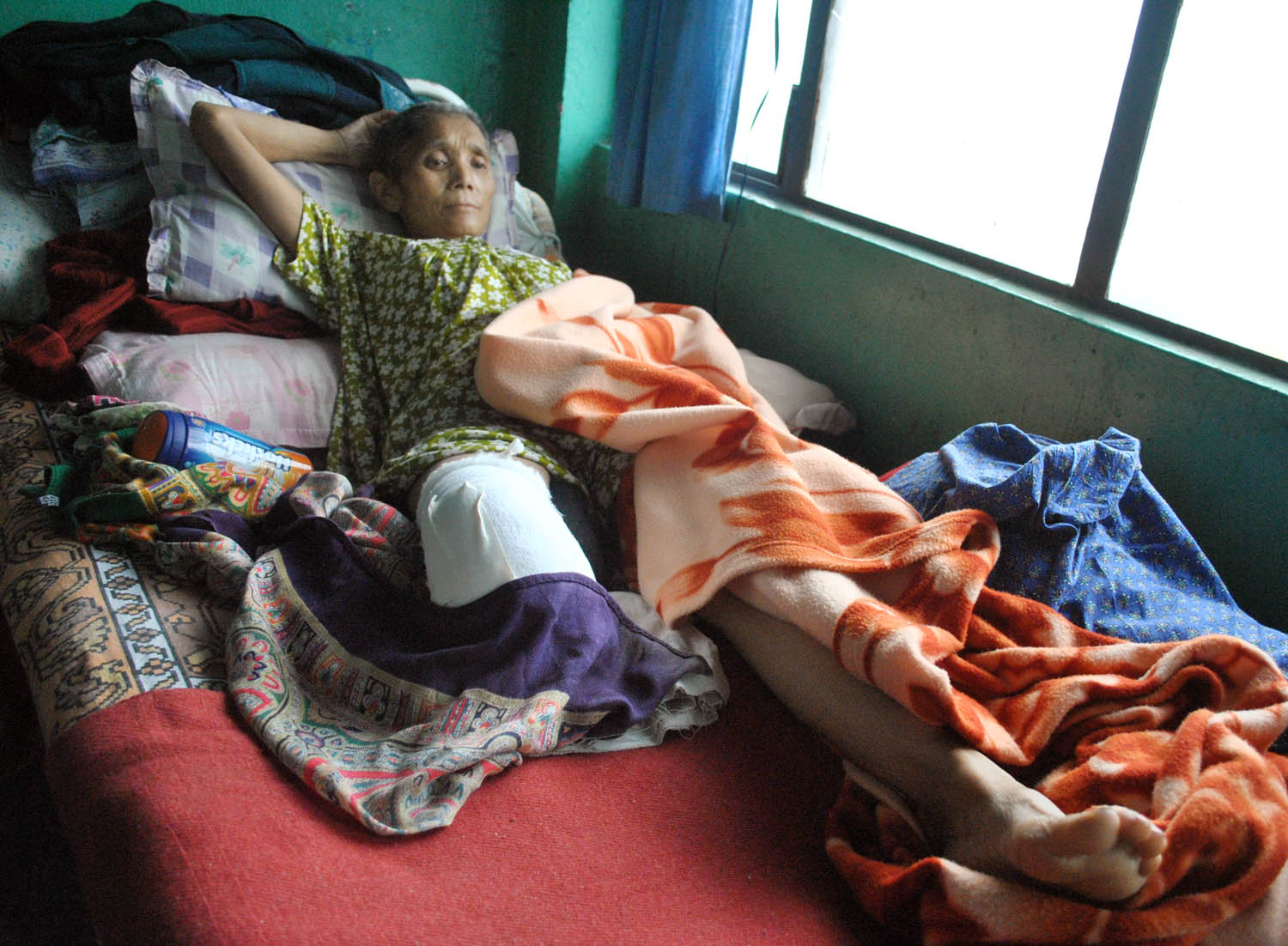 Sikkim, the least populous state in the country, is not a greatly explored terrain. Except for the capital city Gangtok, which lies at the foothills of the otherwise difficult Himalayan region, most of the surrounding areas are isolated. Besides National Highway 31, there is no real road connection to large parts of the state and the general apathetic situation prevailing here has only been made worse by inclement weather and landslides. So when an earthquake measuring 6.9 on the Richter scale had wreaked havoc in the tiny northeastern state in 2011 scores of women, especially the ailing, elderly and pregnant, had to wait for days before a doctor could attend to them.
Nerkit Lepcha, 31, can vouch for the rough conditions that women like her have faced while negotiating the harsh landscape. The stress she experienced after the quake drove Nerkit into labour but there was no one to help her out. It was some time before an army team could airlift her from the sleepy village of Chungthang in North Sikkim and get her to the STNM Hospital in Gangtok. She gave birth to a baby girl minutes after she was admitted. "Had relief not reached me on time it would not have been easy," she confesses shyly, adding, "We still do not know what happened to others like me who could not be rescued on time."
"The quake was a real eye-opener in terms of seeing the inadequacy of our healthcare systems. The main reasons for that is the fact that large regions in Sikkim are still unconnected with the rest of the country, and the fact that people shy away from approaching the few government-aided programmes that do exist doesn't help," says Bishal Cintury, a volunteer from Gangtok, who is working with the monasteries in North Sikkim to raise social awareness among the people.
According Manita Pradhan of the Sikkim State Commission for Protection of Child Rights, in troubled times much more must be done to make women's lives easier. She says, "Indeed, the women were the worst affected and a lot could not be done because the extent of the damage could not be assessed correctly." Accessing decent healthcare for people living in remote locations within Sikkim has always been a problem; most still tend to tackle health-related issues by taking recourse to homemade remedies or by visiting local monasteries. Now's the time for change.
— Saadia Azim
Like this story? Or have something to share? Write to us:contact@thebetterindia.com, or connect with us on Facebook and Twitter (@thebetterindia).
We bring stories straight from the heart of India, to inspire millions and create a wave of impact. Our positive movement is growing bigger everyday, and we would love for you to join it.
Please contribute whatever you can, every little penny helps our team in bringing you more stories that support dreams and spread hope.