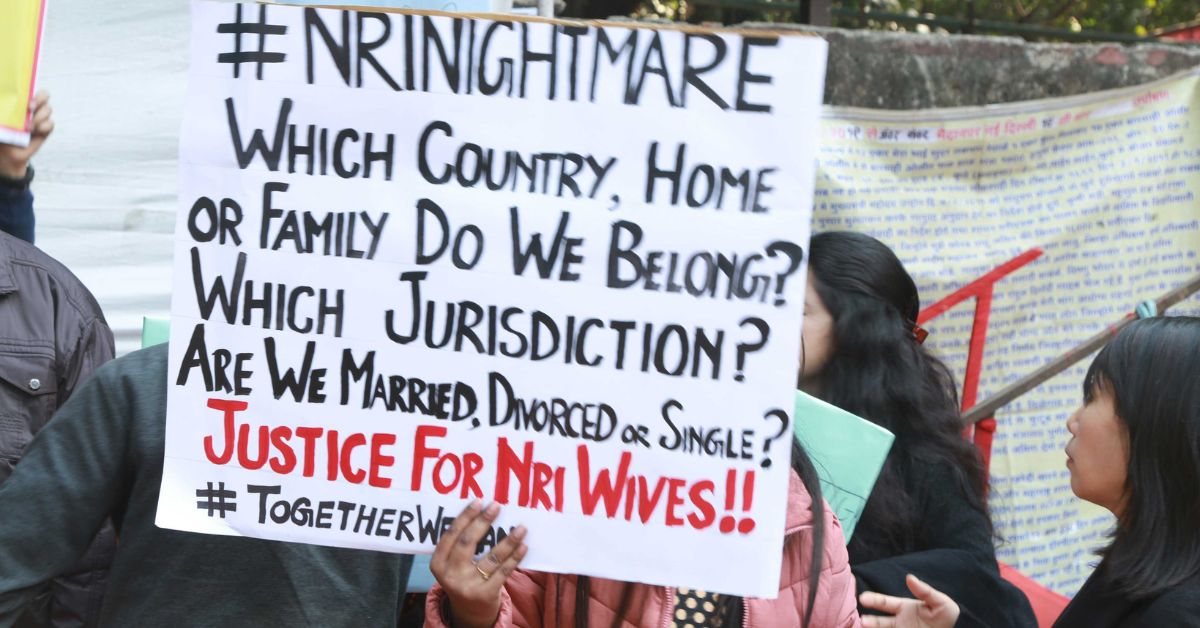 The suicide of Mandeep Kaur, an Indian-origin woman living in New York, who was allegedly abused by her husband for eight years, has once again put the spotlight on the plight of abandoned and abused NRI brides. It is time for us to speak out for them.
On 3 August, Mandeep Kaur, an Indian origin woman living in New York, died by suicide.
In a video she posted before her death, she said she was abused by her husband, Ranjodhbeer Singh Sandhu, for eight years. The Kaur Movement, an online portal that aims to raise awareness around violence against South Asian women, shared the heart wrenching video on social media.
In the video, Mandeep tearfully highlighted how her husband would hit her after drinking, and sometimes even without, while having extra-marital affairs. She went on to say that her in-laws didn't help her.
She is survived by two kids.
Mandeep's death has, once again, put a spotlight on the plight of NRI wives.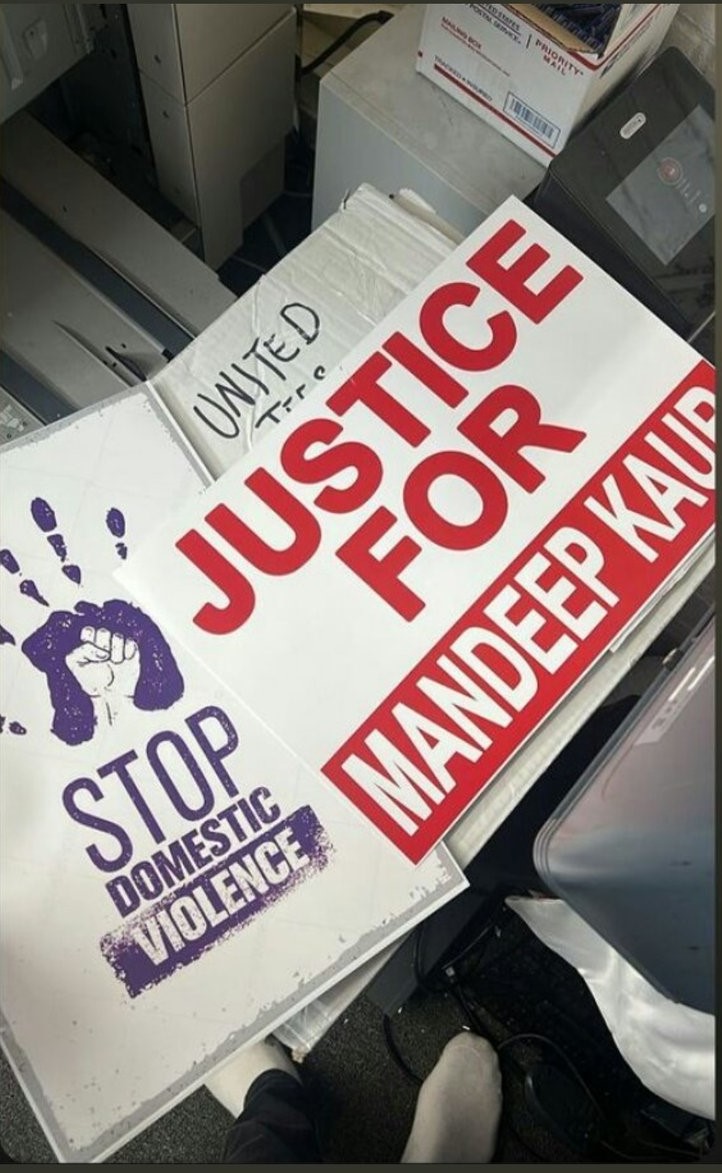 Staying in a foreign land, many are trapped in fraudulent marriages or abandoned by their husbands.
According to the Ministry of External Affairs, one NRI wife calls back home to seek help every eight hours. And as per a report in Economic & Political Weekly (EPW), the MEA has received 3,955 complaints of domestic abuse from NRI wives from 2017-2020.
EPW also notes that a whopping 50,000 criminal cases have been filed in NRI marriages under Section 498A of the Indian Penal Code (Husband or relative of husband of a woman subjecting her to cruelty). The maximum number of cases has been filed in Punjab, where 32,000 NRI brides have filed FIRs.
The National Commission of Women (NCW) has received 30,865 complaints as of March 2022.
The major reason for complaints includes the right to live with dignity, domestic violence, dowry, rape, and extramarital affairs.
Most of these women hail from Punjab, Andhra Pradesh, Telangana, and Gujarat. A 2018 report by SBS Punjabi says that more than 25,000 women were abandoned by their husbands.
How are organisations helping?
The Kaur Movement has been fighting for the rights of NRI women who are victims of abuse. A protest was organised outside Mandeep's husband's house demanding justice. Several Punjabis and other Indians participated in the protest. The Kaur Movement has also been in touch with the NYPD to ensure that Mandeep's body is sent back to her parents in India, her children are rescued, and that action is taken against the husband.
According to a post shared by the Kaur Movement, the NYPD is investigating the case as a homicide, not suicide.
Similarly, several foundations are fighting for the rights of NRI wives. Many of these are founded by women who faced the same plight, and decided to help others.
Truth Still Alive Foundation is one such example. Its founder, Zuby Zaidi, was tortured after marrying an NRI who was already married to someone else. She pursued a career in law to fight for herself, and others.
Zaidi filed a case against her husband Syed Ali Murtaza in 2015, and even though a non-bailable warrant was issued against him, no action has been taken, according to a report in the Citizen.
"A red corner notice was also issued by the Ministry of External Affairs against the in-laws but they were pardoned on the basis of their senior citizenship," Zaidi told the Citizen.
Another problem is the difficulty in getting these NRIs back.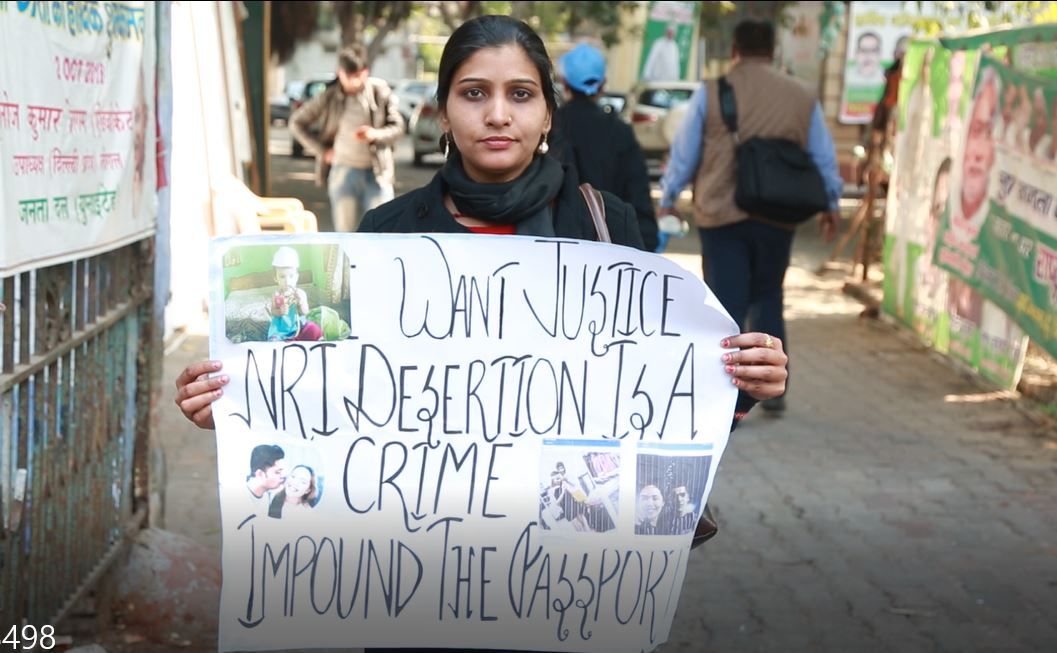 "There is a severe problem in even the implementation of Article 498(a) in cases of domestic violence as we cannot secure the presence of NRI husbands in the Indian courts. There is no strong law to bring them back," said advocate Aman Usman, chairperson of Truth Still Alive Foundation to The Citizen.
Even though thousands of women are choosing to file complaints and seek help, the actual number of women who get the required help is minimal. The apathy of police officers and victim shaming is a real problem.
"When women file an FIR, they are harassed by the local police officers who put numerous allegations on the victim. An abandoned wife is a pariah, a taboo. Seventy per cent of the cases are dissolved due to the system's apathy. In many cases, the NRI wants a child to be born in a foreign country, which would then later help him to acquire citizenship. After this modus operandi is achieved, the wife is abandoned," said Amarjeet Singh, the president of Truth Still Alive Foundation to The Citizen.
Satwinder Toosa is another 'abandoned bride' who has helped more than 700 women who faced the same fate as her. She runs an NGO called 'Abb Nahi Social Welfare Society'. She fought and won the case against her husband.
According to a report in The New Indian Express, she got married in February 2009. Her husband went abroad in 2010 and returned only in 2015.
"I never knew his intentions, that he would not take me along with him. He left in 2010 and then after almost five years, returned on July 20, 2015. I was very excited to see him. But five days later, he was disowned by his family and we moved to rented accommodation. On August 16, 2015, he told my parents that within three months, he will take me with him. That never happened," Satwinder told The New Indian Express. She complained to the Punjab NRI cell in 2016.
Later that year, her husband filed for divorce, and the court dismissed it.
A case was registered under IPC Sections 406 and 498 against her husband and in-laws.
"I then filed a maintenance case and on October 30, 2017, I was granted Rs 10,000 per month. My husband's passport was impounded in August 2018," she told the New Indian Express.
She decided to help other women like her who were fighting for justice.
Legal recourse for NRI brides
In February 2019, a draft 'Registration of Marriage of Non-Resident Indian Bill', was introduced in the Rajya Sabha to protect such women. Former External Affairs Minister Sushma Swaraj had taken a decision that this Bill would ensure compulsory registration of NRI marriages and that a website would be set up to post summons to such husbands.
However, according to the Hindu, this Bill has not moved since then.
India joined the Hague Conference on Private International Law (HCCH) in 2008 to solve conflicts in laws of different countries. This helps the Ministry and courts contact other countries which are signatories of this conference, like Australia, Canada, Germany, US & UK.
According to the EPW, lenient grounds for divorce in some countries make it easy for them to get a divorce there. Since divorce is not so easy in India, it is equally tough for women to seek it here.
The same report highlights that special legislation is required, which would include "compulsory registration of NRI marriages, a verification mechanism for antecedents, provision for bond, a set of guarantors, deposition of a bank surety, cooling-off period after marriage, a ­registration and monitoring mechanism at the Indian missions abroad, allowing the breakdown of the marriage as a ground for dissolution, penalty clauses, and setting up of a special national regulatory authority for NRI marriages".
Helplines
Currently, the MEA's online redressal forum MADAD provides help to NRI wives, both financial and legal.
Victims can also file a complaint at Indian Missions abroad or MEA's secretariats in the country.
In India, the Protection of Women from Domestic Violence Act, 2005, and IPC Sections 498A, 304B, and 306 make household abuse a punishable offence, reports the Hindu.
In June 2022, the NCW recommended a national helpline for abandoned NRI women. The meeting discussed the issues faced by women married to NRIs, and Persons of Indian Origin (PIO).
"The meeting took up issues such as ways to serve a non-bailable warrant against a male offender residing abroad who has abandoned his wife. Often, these men keep changing their addresses and it gets challenging to track them. So, we have suggested that a special website be set up, so that summons posted there are deemed as served on a person. Another way to track them would be through their Social Security Number," said Justice (Retd) Rakesh Kumar Garg, ex-Chairman, Punjab State Commission to The Hindu. 
Activist Yogita Bhayana has started a petition to bring Mandeep's family to justice. You can sign the petition here.
Edited by Divya Sethu
Sources
'On Ensuring Protection of Women in the NRI Marriages' by Bharat H Desai, Mayank Sharma, Santosh Upadhyay, Moumita Manda for Economic & Political Weekly, Published on 16 July, 2022
Tell Us More
We bring stories straight from the heart of India, to inspire millions and create a wave of impact. Our positive movement is growing bigger everyday, and we would love for you to join it.
Please contribute whatever you can, every little penny helps our team in bringing you more stories that support dreams and spread hope.