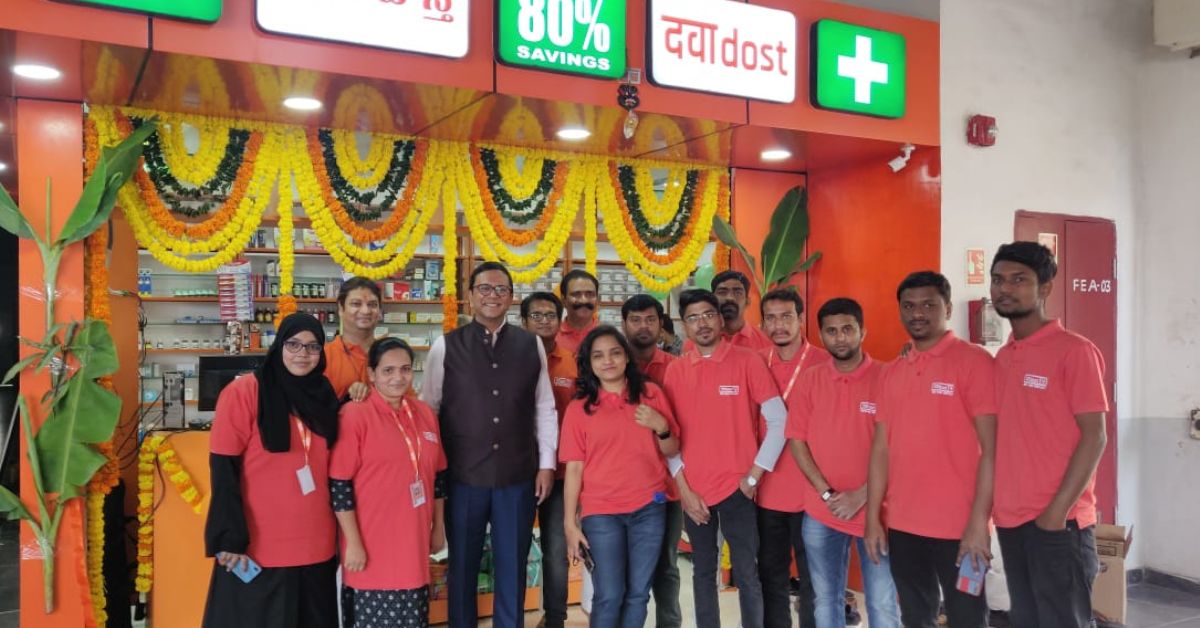 Worried about expensive medicine bills? Helping save up to 80% on each prescription, startup Dawa Dost has already reached over 3 million Indian consumers.
Mamta Rai (name changed), 38, moved to Delhi from Bihar's Champaran district seven years ago. She came to the city with dreams of educating her two daughters and making a better life for herself. What happened was far from that. Her younger daughter fell ill and Mamta found herself burdened under a mountain of debt. All the money she earned as a house help was spent on buying medicines and running from one doctor to another.
With a husband who refuses to contribute to running the household, the onus falls on Mamta. For the last five years, this has been the life that she has been forced to lead.
"I spend more than Rs 30,000 every month on medicines, this when my salary itself is only Rs 12,000," she says. The rest of the money comes from various loans she has taken. She fears what will happen to her daughter after her.
And this is the case with many Indians.
On one hand, while India is the generic medicine capital of the world, Amit Choudhary, co-founder Dawaa Dost, says that close to 68 per cent of Indians do not have access to those medicines. "While we are servicing a global population world over, we are unable to service our own people. This gap only becomes even starker as we go into the hinterland of India," he says.
According to an article in The Print, loans taken to meet out-of-pocket expenses on health can be more damaging than other household debt because the illness "limits one's ability to work, leading to depletion of household savings and unanticipated economic shocks," said Sunil Kumar Sinha, an economist with India Ratings and Research.
It is to address this very problem that Amit, Yash Harlalka and Anirudh Batwara, set up Dawaa Dost in 2018.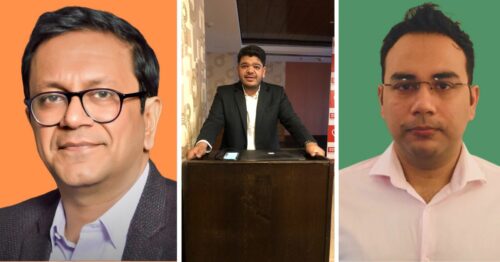 The Jaipur-based startup is an omnichannel pharmacy retail chain for generic medicines. Set up with the objective of providing affordable medicines to the larger population, this company is helping save between 50 to 80 per cent on every prescription.
So far, they claim to have contributed to a savings of Rs 30 million.
Speaking to The Better India, Amit says, "There is no way to reach Bharat by doing only online or only offline sales in the traditional way. Some of the largest pharmaceutical companies have remained in only the top cities of India. The idea behind Dawaa Dost is to reach the interiors and hinterland of the country."
Since its inception, the venture has served over 3.5 million Indians and with over 72 per cent repeat customers, they're looking to increase this number.
Leveraging an existing ecosystem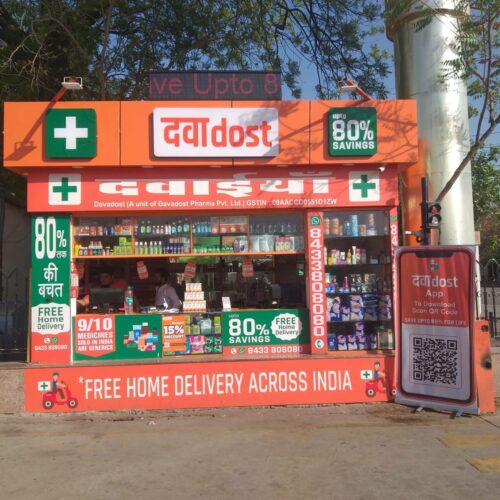 Yash Harlalka, co-founder and COO, Dawaa Dost, adds, "While we were conceptualising Dawaa Dost, we realised there was no comprehensive solution either offline or online which ensured 'medicine care' for all. All our efforts in our physical or online stores are focussed towards catering to this gap."
In order to reach as many people as possible, the company tied up with kirana stores across the country. This allowed them to start operating with very low infrastructural costs. Amit says, "We have partnerships with over 2,500 kirana stores across India, using an affiliate marketing model. At each of these stores, we have a QR code (which the customer scans) that helps customers choose from over 70,000 plus medicines that we offer, and upload prescriptions. Once the order is placed by the customer, Dawaa Dost enables doorstep delivery for these orders via our online delivery model/dark stores."
One of the beneficiaries of this service happens to be a young man from Bihar who says that with the savings he is "now able to enjoy" thanks to this service. His parents are able to have their medicines on a daily basis. Until then, they would only consume medicines on an SOS basis, even though both are diabetic and have been prescribed regular medicines.
Adding to this, Amit says, "That was one of the most heart-warming impact stories we have heard. The fact that as a family, they are all able to take their medicines on time and not prioritise the health of the breadwinner alone is a great win for us. Where on average his monthly medical expenditure was close to Rs 3,000 he says he is now able to buy all the medicines for just Rs 500."
Anirudh Batwara, co-founder and CTO, Dawaa Dost says, "Healthcare impacts India at large. To solve a problem of this scale, we need to adopt simple yet scalable data-driven solutions that align with our mission of equitable and sustainable healthcare for all. This has been the guiding principle behind all our product offerings to our customers. Everyday tens of thousands of users use Dawaa Dost for their pharma requirements."
But how are they affording to save millions on standard prescriptions?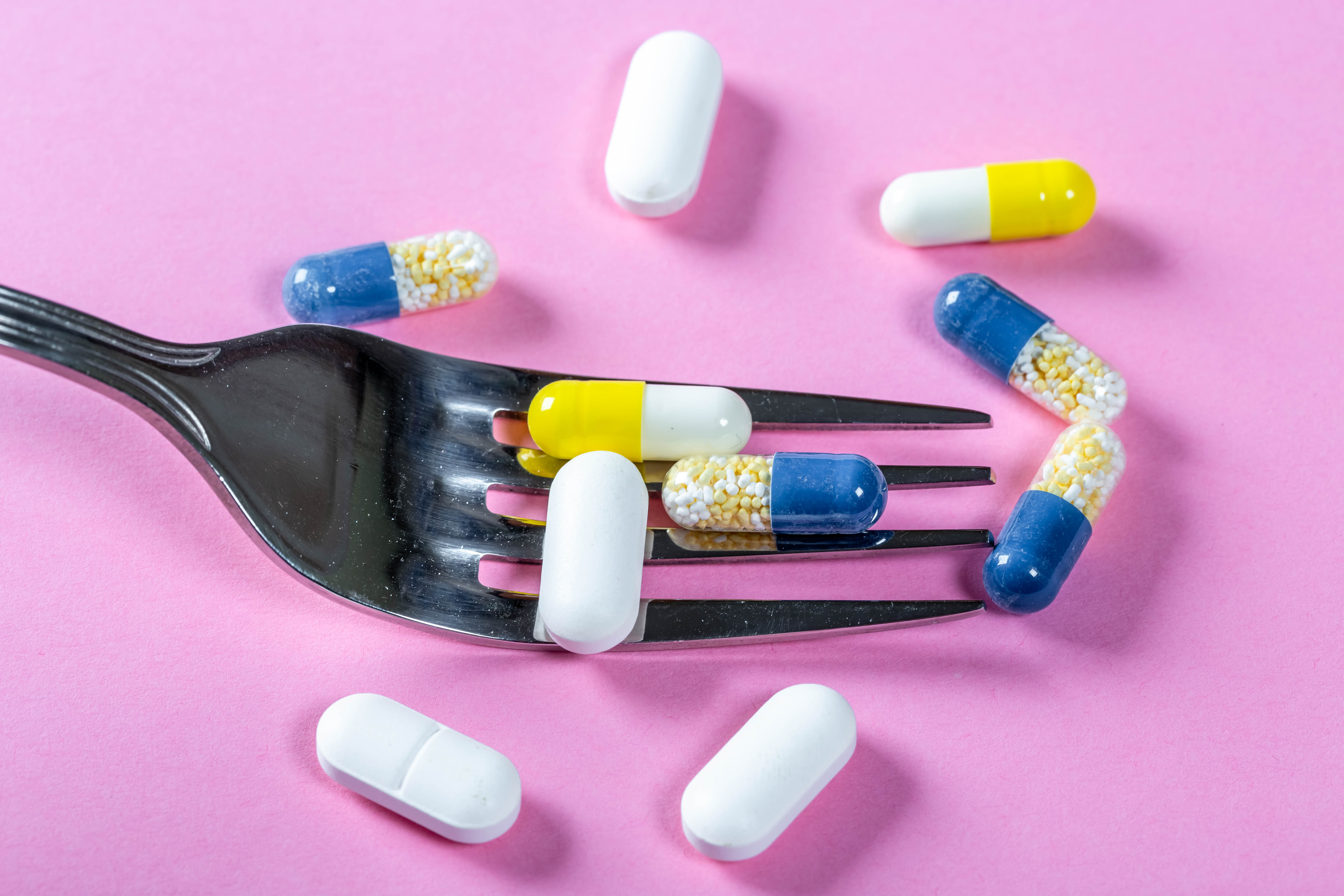 Dr Anil Mehta, who has been practising medicine as a general physician for the last 40 years in Mumbai and is a vocal supporter of Dawaa Dost, says, "Generally speaking if we look at the monthly expenditure of a family of six on medicines, it would easily be in the thousands. Such high costs not only impact poor people but also, those who belong to the middle/upper class. This has been a recurring problem."
He continues, "To solve this, Dawaa Dost has been providing affordable alternatives in the form of branded generics (an already marketed brand-name drug in dosage form, safety, strength, route of administration, quality, performance characteristics, and intended use) to my patients and that in turn cuts down their medicine bills by as much as 50 per cent; which also helps with medication adherence."
Beyond medical literacy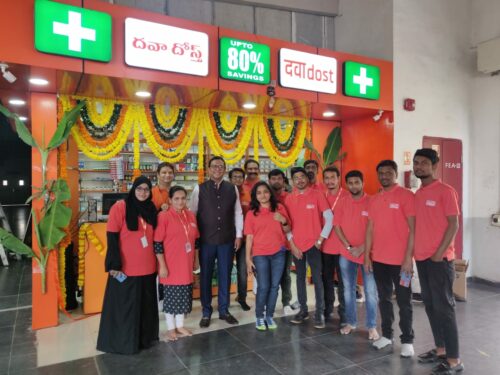 While a doctor prescribes a certain medicine to the patient, they often do not have the time or bandwidth to explain how one should consume it, what the possible side effects could be or if another medicine in its place can be consumed. To bridge this gap that exists between what the doctor prescribes and the medicine that the patient buys, Medwiki was launched.
They claim it is globally the largest video library on medicines with over 7.5 lakh videos in six Indian languages.
"While the internet is overflowing with content related to health/ medicine, the awareness around medications and their compositions is still low, leaving plenty of room for misinformation. With the help of Medwiki, we aim to drive awareness around the medicines Indians' consume at the click of a button and help patients pick high quality, affordable medicine alternatives for themselves," says Amit.
Curated by a team of trained pharmacists and doctors, the search engine based video library aims to help Indians understand their medicines better.
Today, this platform is being used by over 45 million Indians.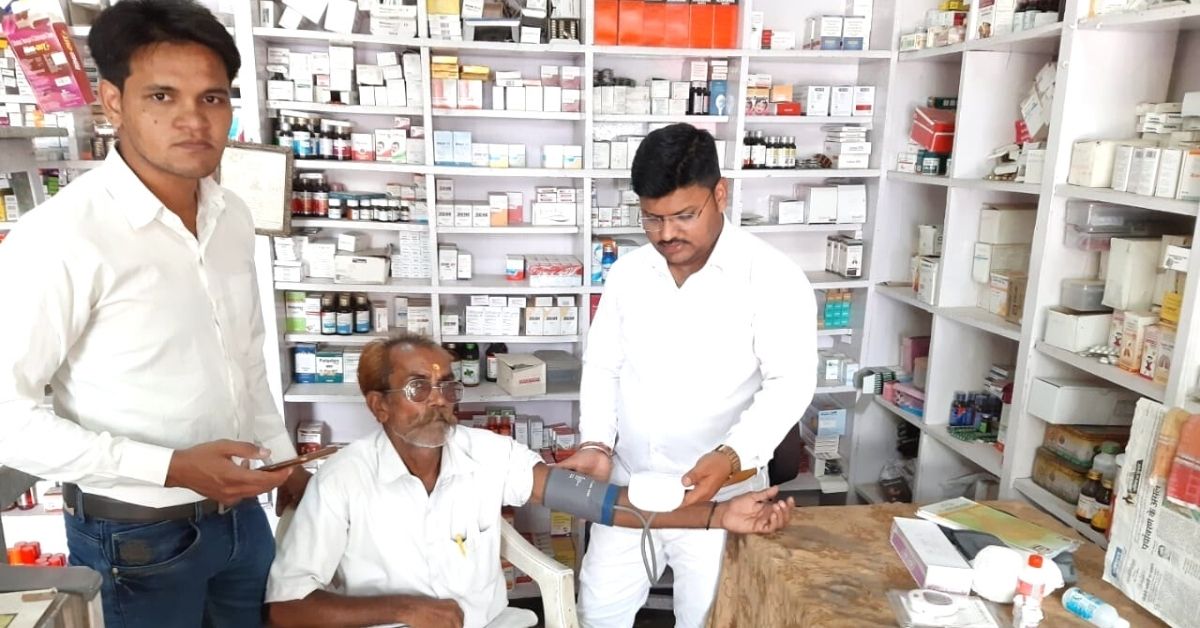 Karma Dost, yet another application developed by the team at Dawaa Dost aims to improve medicine non-adherence in India. It is solving this problem by leveraging technology to develop highly effective means to improve medication adherence.
Explaining this, Anirudh says, "The platform has created a reminder habit which rewards people for taking medicines on time. The points people earn on taking their medicines on time can be redeemed to perform "good karma" such as planting trees or supporting a child's education; activities which Dawaa Dost takes forward on their behalf. The user can also be part of a "community" which will rank them on the community leadership board."
With a physical presence in over 10 cities, Dawaa Dost has an online presence and they deliver to over 19,000 pin codes pan India.
Sharing an interesting statistic, Amit says, "A large chunk of the digital orders we receive come from very non-traditional pin codes (rural Bihar and Jharkhand). That is what excites me the most. What we are building is meant to penetrate into the hinterland and when we see that happening, it is a great validation."
To know more, click here.
Source:
(Edited by Yoshita Rao)
Tell Us More
We bring stories straight from the heart of India, to inspire millions and create a wave of impact. Our positive movement is growing bigger everyday, and we would love for you to join it.
Please contribute whatever you can, every little penny helps our team in bringing you more stories that support dreams and spread hope.