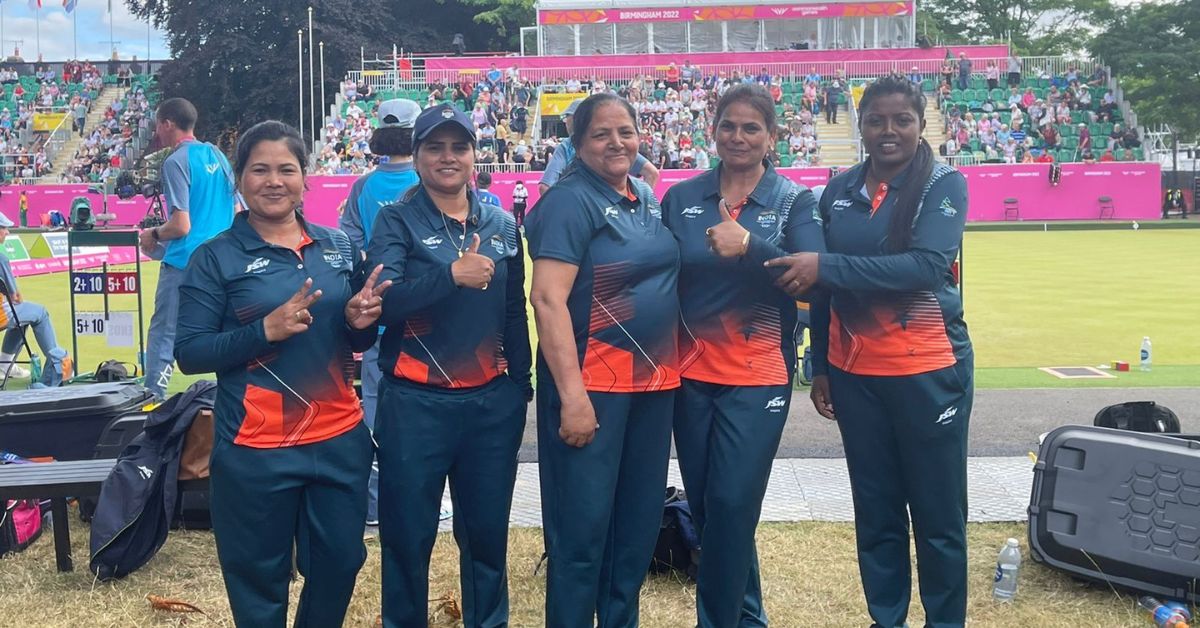 Creating history, the unsung quartet of Nayanmoni Saikia, Pinki, Lovely Choubey, and Rupa Rani Tirkey have won India's first-ever Commonwealth Games medal in Lawn Bowls.
Lawn bowls is the sport that has caught the fancy of Indians watching the Commonwealth Games (CWG) 2022. And it is all thanks to the outstanding performance of four women who have won gold in the finals. Lovely Choubey, Pinki, Rupa Rani Tirkey, and Nayanmoni Saikia defeated the South Africa team on Tuesday.
They are the first Indian team to reach the finals of this sport which has been a CWG staple since 1930.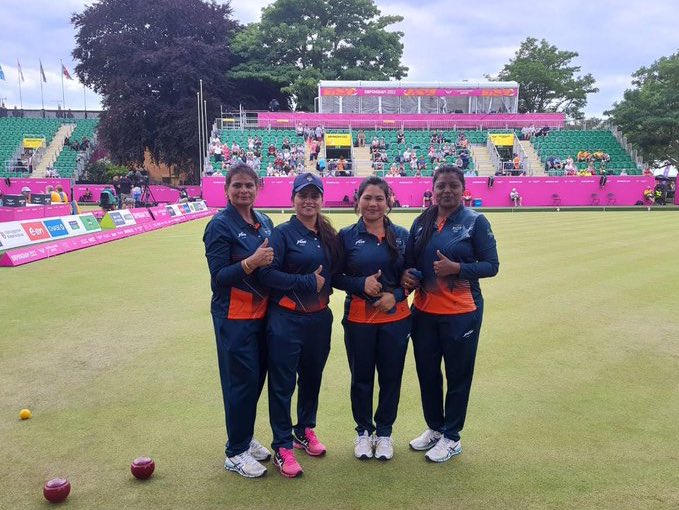 They beat New Zealand 16-13 in the semi-finals of the women's fours event on Monday.
The sport has no age limit. It involves spherical ball-like objects with flattened sides, a weight bias and a smaller ball called 'jack'. The aim of the game is to roll the spherical ball on the lawn and ensure that it reaches as close to the jack as possible.
Heading the Indian team is Lovely, followed by Pinki, Nayanmoni (third), and Rupa (fourth).
The average age of this team is 37, according to reports.
This is Lovely's third CWG and she hopes that this medal gives them recognition.
This is as big as the Olympics for us since lawn bowls are not part of the Summer Games. We lost the medal by one point four years ago but this time we have made up for that by making history. I hope this effort gives us some recognition.

said Lovely to PTI
Hailing from Jharkhand, Lovely is a constable in the Jharkhand police. She was a long jumper too and represented East Zone. Excessive training led to an injury in her hips. It was Bihar's then cricket umpire Madhukant Pathak who introduced her to lawn bowls.
"I got into lawn bowls in 2008 after leaving athletics. I won Rs 70,000 in a national event and told myself I could continue with this," said Lovely to PTI.
Rupa, who trains with Lovely at the RK Anand Bowls Green Stadium in Ranchi, also moved to lawn bowls for a second chance. A kabaddi player from Ranchi, she sealed India's win against New Zealand with her last ball. She's been part of the game at all CWGs since 2010. She is a District Sports Officer in Ramgarh, Jharkhand.
Nayanmoni, a Forest Officer in Assam, chose lawn bowls after injuries halted her weightlifting career.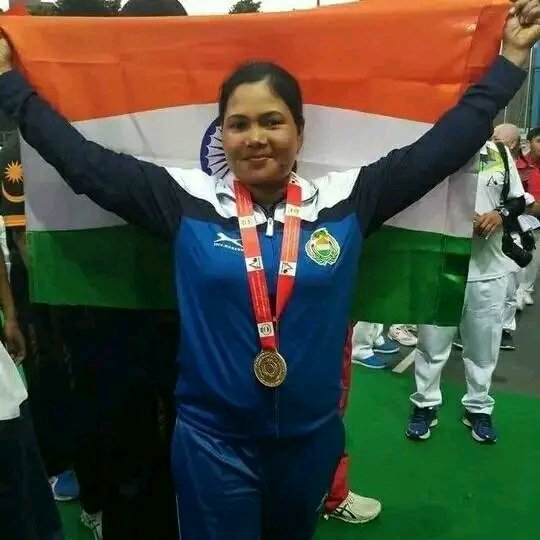 She hails from Tengabari village in Assam.
"Nayanmoni was a very dedicated weightlifter earlier, her whole life revolved around sports. But a leg injury meant that her performance kept deteriorating till she found lawn bowls. That became her passion after that. She has faced many challenges in her life, but she never sacrificed the game," said Nayanmoni's husband Bhaskar Jyoti Gohain to The Bridge.
She moved to lawn bowls in 2007, when the National Games were held in Assam.
Pinki was a state cricket player and captain of the Delhi University team. She first heard of the game when her school (Delhi Public School) was chosen as a practice venue for lawn bowls in 2010.
According to a report on ESPN, she was taken for nationals to meet the minimum number required and won silver. She is a physical education teacher.
The team manager Anju Luthra was the happiest to learn of their success.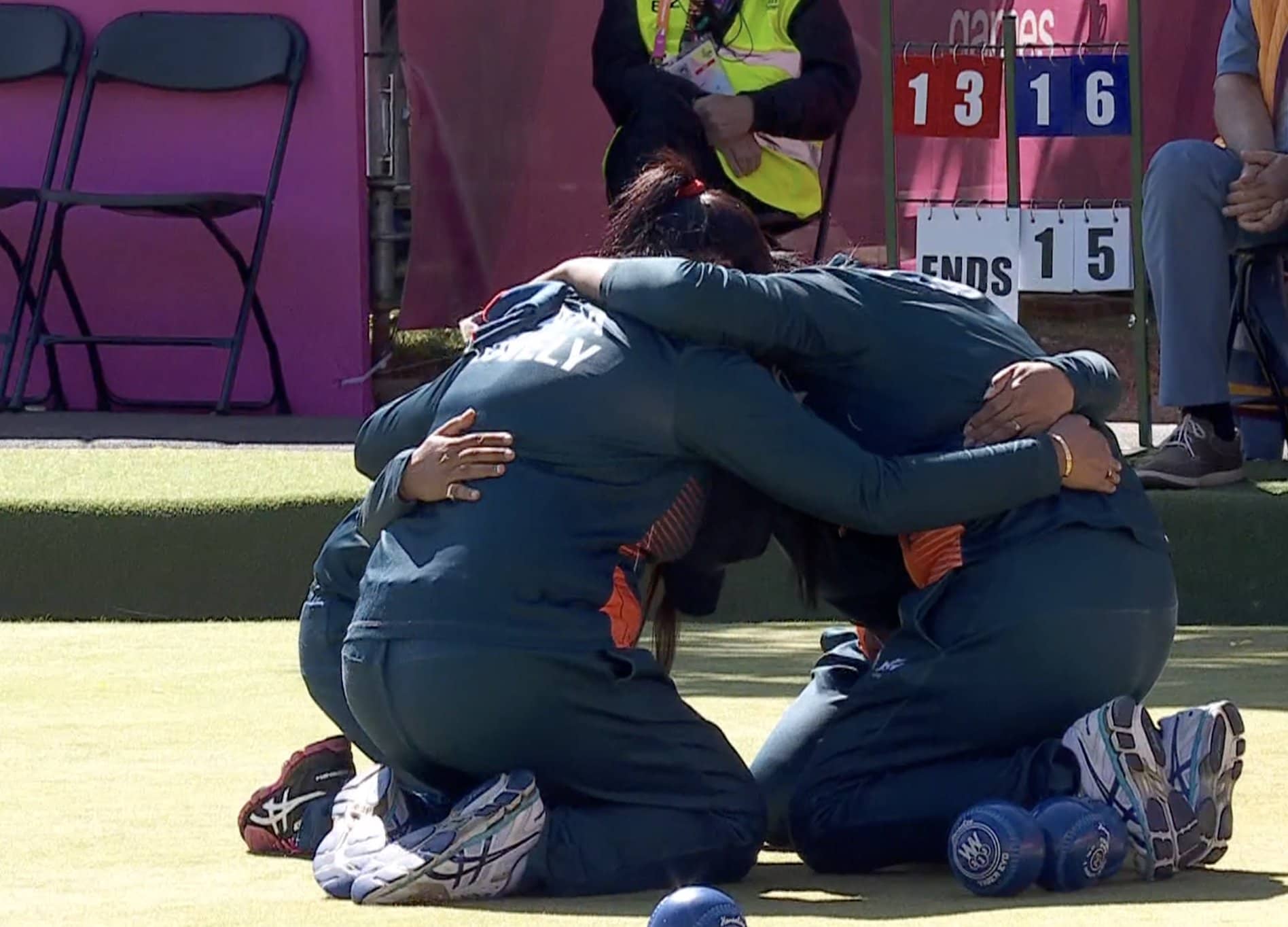 "I am like their mother, I am attached to them since 2009. It's a long journey, they're like my daughters, my family. Getting a medal is important because when we go back to India, the federation always says 'what have you done?', so we want to prove that we are not less than any other game," said Anju to PTI.
Sources
'Everyone knows Dhoni, hope people know about us now: India's lawn bowls medallists Lovely Choubey on getting recognition after Commonwealth Games 2022 feat' Published on 1 August, 2022 Courtesy The Free Press Journal.
'India's women's lawn bowls team have funded their own travel at times, the historic CWG medal should change that' by Shivani Naik for The Indian Express, Published on 2 August, 2022
'Bowling them over: Fab four rip up stereotypes to give India historic medal' by Anirudh Menon for ESPN, Published on 1 August, 2022
'Started Lawn Bowls because it's a sport without injuries, Nayanmoni Saikia within 1 win of India's first ever medal' by Parashar Kalita for The Bridge, Published on 1 August, 2022
Edited by Yoshita Rao