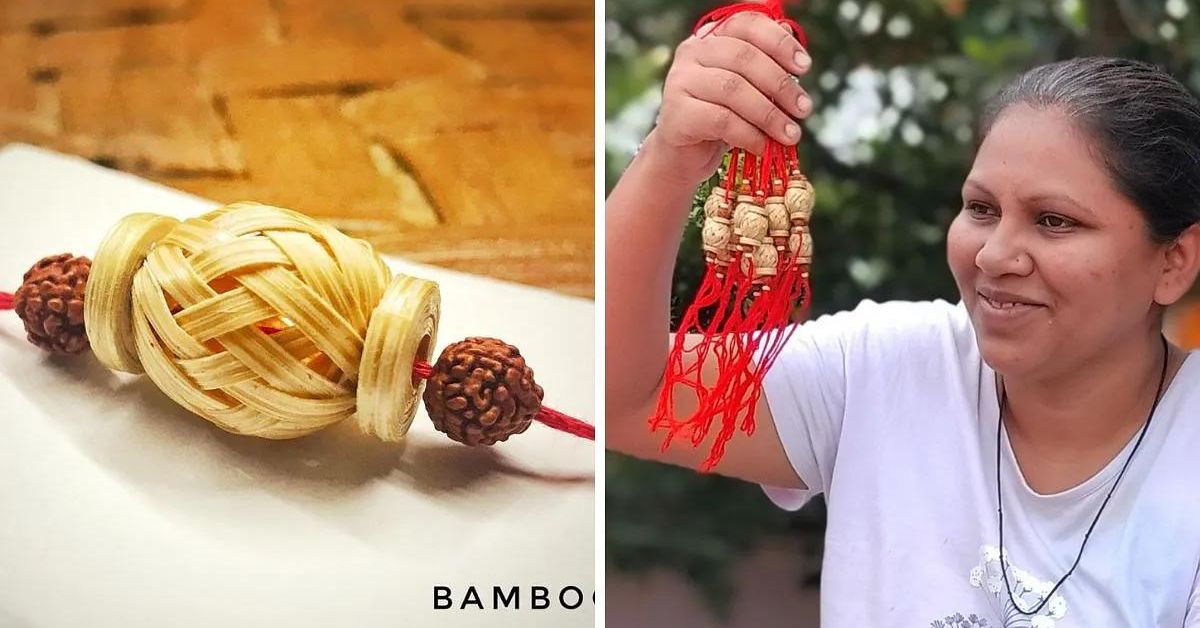 Raksha Bandhan: Renowned as Maharashtra's Bamboo Woman, Meenakshi Walke founded Abhisar Innovatives to sell her unique bamboo creations like bamboo rakhis, bamboo QR codes and more.
In Maharashtra's Chandrapur, 29-year-old Meenakshi Walke is fondly known as Bamboo Lady. Initially a homemaker, four years ago she launched her business Abhisar Innovatives, wherein she makes bamboo products like baskets, trays, jewellery, and lamps, among others, prices for which range from Rs 25 to Rs 2,500. She has sold these all over the country, including Delhi, Mumbai, and Pune.
A turning point
Meenakshi married Mukesh Walke in 2014. For two years, she was a homemaker. But after the birth of their son Abhisar, the financial burden on the family increased, and she had to look for work as well. Meenakshi started making wood carvings and thread jewellery at home.
This continued until 2018, but then tragedy struck. Meenakshi lost her daughter during the process of childbirth. "Meenakshi refused to work after the loss of our daughter. She thought that the loss was due to excessive work," says Mukesh. "But I insisted that she continue working, so it would keep her mind off the accident."
Although she didn't jump back into work immediately, Mukesh's words pushed her to venture outside. She came across a programme the Forest Department was organising, where for 70 days, it would train participants in the craft of bamboo art. Meenakshi, who already knew wood carving but had no professional training, decided to enroll.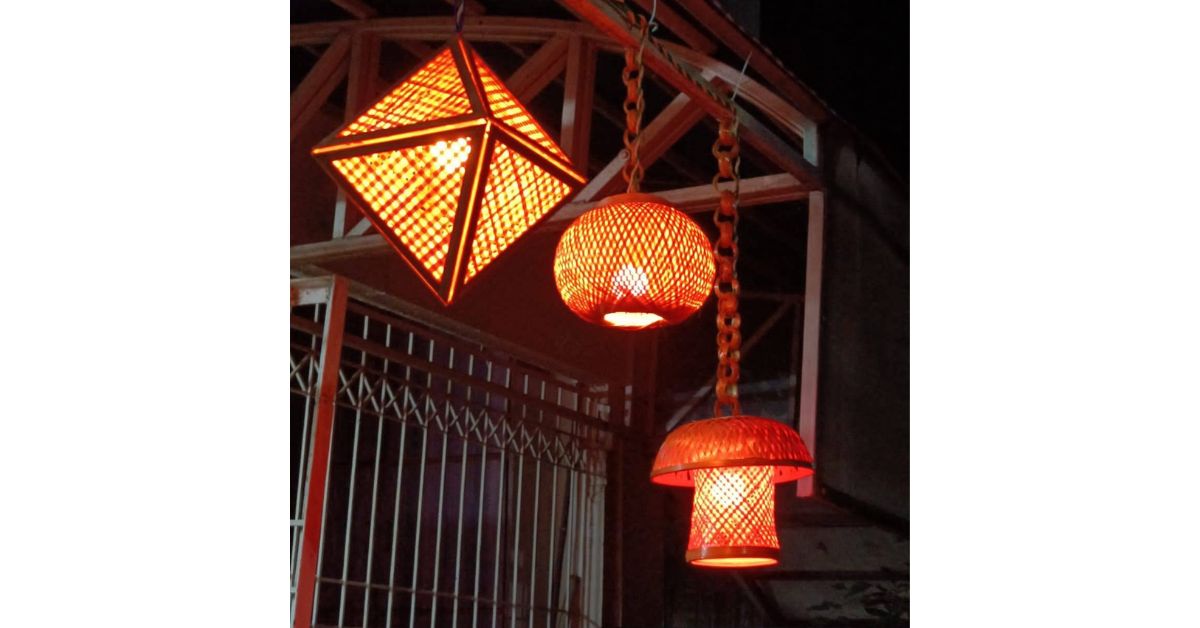 During this time, she developed a liking for the craft, and soon decided to take it up. "I didn't know anything about bamboo before this course. But after learning it, I felt like I could do it well," Meenakshi tells The Better India.
"During the training, we were given a hand-tool kit. I came home and made my first product with bamboo I had brought for just Rs 50," she recalls about the beginnings of her business.
As people learnt about her work through word of mouth, Meenakshi started receiving orders. During this time, she also participated in a fair organised by the government in Nagpur, which showed her how much people appreciated bamboo products, and further fuelled her work and creativity.
Her breakthrough moment came in 2019, when organisers of the Miss Climate pageant reached out to her. They were looking for a bamboo artist who could create an eco-friendly crown. They liked her initial designs and she got a contract, going on to make 16 crowns for the pageant.
"The organisers liked my work so much that they even invited me to the competition and treated me with great respect. It was a big achievement for me," says Meenakshi.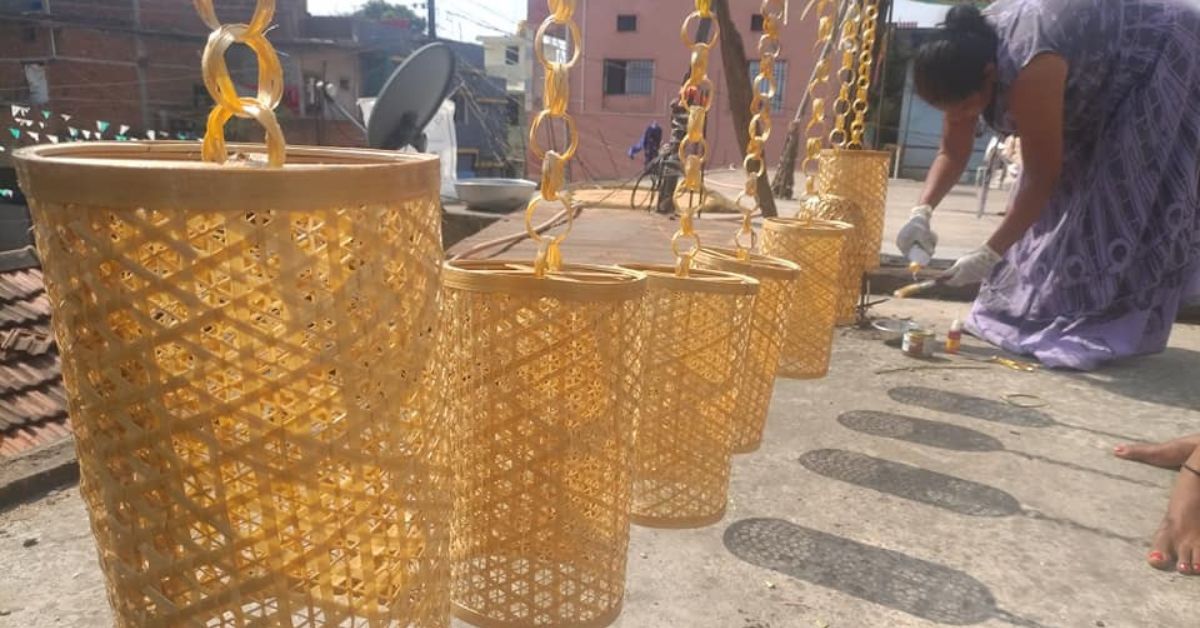 Bamboo rakhis
After the pageant, Meenakshi's identity as a craftswoman had solidified. Her creativity soared and she made products like a QR code scanner and friendship bands.
But her best selling product to date are her eco-friendly bamboo rakhis. While bamboo is the main feature and naturally ensures sustainability, Meenakshi also stays away from plastic for decorations, instead using tulsi leaves and rudraksh leaves. The thread is also made of khadi, making the final product entirely sustainable.
When she first made these in 2018, customers didn't like them. However, today she ships them as far as London. "Even the 500 rakhis I had made didn't sell. But today, these rakhis have become my identity. Last year, I made a profit of Rs 3 lakh by selling a total of 10,000 rakhis," she says.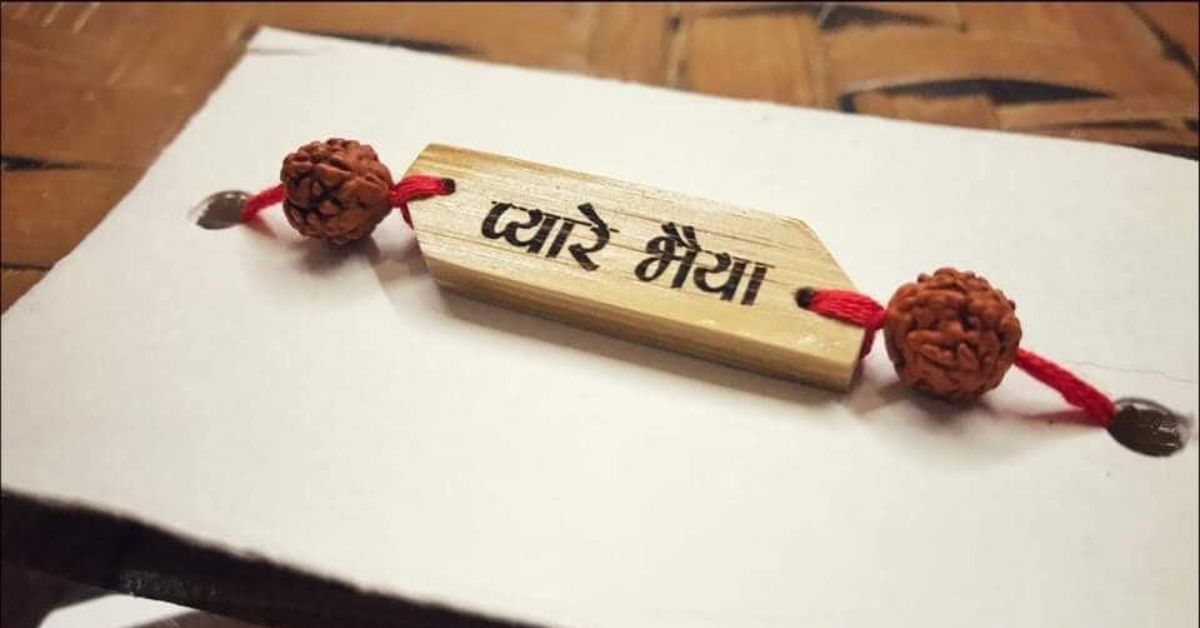 Seeing the growth, Mukesh also quit his job and joined her full-time, taking care of orders and communication.
This year, she has sold 6,000 bamboo rakhis.
For her work, she was conferred with the Nari Shakti Award in 2018. In 2021, the Inso-Canadian Art and Culture Society presented her with the Woman Hero Award.
Besides making bamboo products herself, she has also trained over 200 women in the craft. "I want to see more women become self-sufficient and confident," she explains.
Read this story in Hindi here.
Edited by Divya Sethu