A lawyer for some of Bollywood's biggest stars, Priyanka Khimani grew up in a Mumbai chawl and started financially supporting her family at age 15 after her father died.
Priyanka Khimani understands the finer nuances of the gargantuan entertainment industry in India like very few do.
In her remarkable career, the 34-year-old acclaimed celebrity lawyer, media strategist, and entrepreneur has managed clients like A.R Rahman, AP Dhillon, Prateek Kuhad, Divine, Badshah, Shruti Haasan, Anurag Kashyap, Anand Gandhi, Sameer Saxena, Arijit Singh, Shreya Ghoshal, Shankar Ehsaan Loy, and Sushmita Sen, among many others.
Starting her own firm Khimani & Associates (K&A) in 2014, just two years after graduating from law school, she has been the face behind some of the biggest and most talked-about deals in the music and entertainment industry.
More than her impressive resume, however, Priyanka's journey is the quintessential Mumbai story of rising above her very modest circumstances from the chawls of Mahim.
Speaking to The Better India, however, she is mindful of not painting a rosy picture loaded with stereotypes and takes us through some of the trials and tribulations of this singular journey.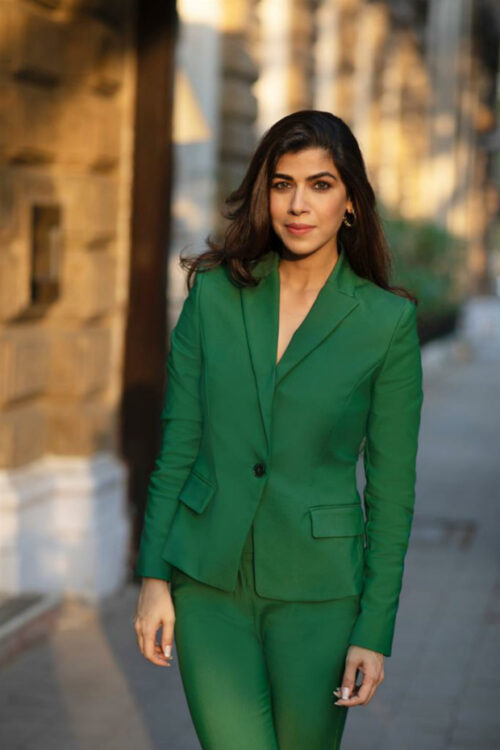 An 'unnerving' journey
Priyanka grew up in a mixed family with a Muslim father, a Gujarati Hindu mother and two sisters. While her mother was a homemaker, her father ran a small business outside Mahim station that at times doubled up as a photocopying centre and STD/PCO booth.
"Living in a chawl was a remarkable experience because there were families residing there from so many different cultural, religious, ethnic and geographical backgrounds. It was a space where I got to experience a multiplicity of cuisines, languages and other cultural elements," she recalls.
"Growing up in such a vibrant working-class environment helped me understand the notion of community where everyone is there to help you. But at the same time, it asked you to adapt, adjust and be respectful of other people's beliefs. Not everyone is exposed to an environment where people have diametrically opposite views on a subject, but can co-exist in relative peace."
In school, Priyanka dabbled in a lot of theatre, first in Hindi and Marathi before transitioning to English, working under actor Bharat Dabholkar. It was while doing theatre that she realised her preference for working behind the scenes rather than acting on stage. On any given day, she was either doing the lights, fixing scenes and dialogues, or working on a script.
This early training is what helped land Priyanka her first gig as a screenwriter at age 15. She co-wrote a show called 'Tamanna House' which featured on Zee in 2004. Despite this early achievement, tragedy lay around the corner. Her father passed away the same year and she had to take on the mantle of supporting her family while also studying in school and college.
"Gigs like co-writing on that show became an interesting way to make ends meet. We are talking about approximately 20 years ago before social media and the explosion of the content writing industry," she notes.
"For the next eight years, I did all sorts of odd gigs from writing for daily soaps, radio shows, unscripted television and award shows like Filmfare to even sangeet scripts and annual day programmes for schools. I assisted on a bunch of radio shows like the one by actor Archana Puran Singh, which was about the latest happenings in Bollywood and reality shows like 'Khatron Ke Khiladi' and 'Dus Ka Dum'. Meanwhile, I also took on a lot of modelling assignments because of my short, yet extensive, experience on different sets. It was also about making that extra buck to support my mother and two sisters."
After creating an interesting body of work, she was handpicked by UTV, which at the time had entrepreneurs like Ronnie Screwala and Siddharth Roy Kapur, for an interesting gig. On the back of the critical and commercial success generated by 'Rang De Basanti', Ronnie Screwala set up UTV Strategic Forum, where they selected about 20 youngsters from across the country to establish a strategic board (almost like an advisory board) to UTV. They would advise UTV on what the youth of this country feels or wants to watch on screen.
But this would end up being her last creative gig before transitioning to becoming a lawyer full-time at the Mulla & Mulla (now called Mulla & Mulla & Craigie Blunt & Caroe) firm. At age 23, after graduating from Government Law College, she decided it was time for a stable paycheck and career. Fatigue had set in and the inconsistency of the work started to get to her.
"I realised that this was more than just me. It was about other people depending on you to show up, be there and support their dreams and needs. With a bit of a heavy heart, I made that full-time transition to law. Thankfully, I was good at it and did very well in law school. In hindsight, it might sound cool that this person in her teens and early 20s was writing, assisting and modelling. But living through it, I know how much heartache I felt because it still wasn't good enough. I never got that 'break' or saw any real success," she says.
"The feeling within was that I was failing while dabbling with different things. I was a popular student who did all sorts of 'interesting things' externally, but was going through a rollercoaster of emotions internally. But only I know how unnerving that journey was for me," she adds.
When two worlds collide
Just six months after Priyanka started practising as a full-time lawyer, she got her first ever client—the immortal playback singer Lata Mangeshkar—thanks to someone she had assisted as a junior writer in her previous life as a creative. After that, there was no looking back.
"A lot of my success in this field came thanks to my learnings and wealth of experience in the entertainment business. When you're assisting on a set or interacting with broadcasters, producers and other actors coming for auditions, you're absorbing so much of that environment. So, when I was eventually put in a position to advise clients, I intimately understood the context of what happens to them when they actually went on set," she says.
For example, when an actor is dumped by a studio from a project overnight because of some controversy, Priyanka already understands much of the context of what actually goes on behind the scenes. She understands what people in positions of power base their decisions on, how audience ratings work, and how the general public perceive and receive a personality on television or the big screen.
"All the learnings from my previous avatar gave me such an edge. Without this experience, I don't think I'd make a very good entertainment lawyer," she adds.
Working as a creative early on, she recalls not signing contracts because it was all about getting paid. Even after signing a contract, she remembers getting short changed because she didn't read the fine print carefully. Experiences like these have allowed her to empathise with clients.
"Clients express apprehensions about bargaining for certain things in the contract because they need a particular gig and are afraid of push back from producers or studio heads. For example, clients sometimes are apprehensive of seeking an advance because they fear losing that particular gig, but I advise them to get it because they're well entitled to it."
"I sense where that apprehension is coming from. No matter what tier you come under as a creative, whether as an A-list or just starting out, it's a fast moving industry. I empathise with what that person is going through, but at the same time, understand that I have to do my job and protect the client," she notes.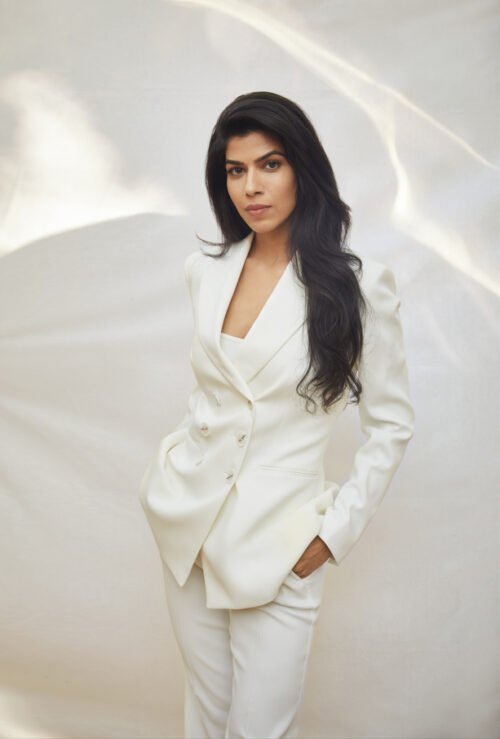 'You're the person whose instincts they're relying on'
With Lata Mangeskhar, Priyanaka's first assignment involved advising her on an issue regarding her royalties. Despite being unable to disclose any details because of attorney-client privilege, she recalls cracking the case. On the back of succeeding there, she started representing other recording artists like Sonu Nigam, Kalyanji-Anandji, Rajesh Roshan, etc.
"After helping resolve the issue surrounding her music royalties, we facilitated the establishment of LM Music (Lata Mangeshkar Music) and LM Studios, which continues to operate today. LM Music is her record label, under which they control and own rights to a lot of interesting music, including regional music. LM Studios operates as a very successful studio facility for music recording, dubbing, etc. That's how our professional relationship worked. Over the years, we advised her on many legal issues. For example, there was a studio in Kolhapur that the local authorities declared as a heritage structure. We helped settle that dispute too," she says.
Lata Mangeshkar remained Priyanka's client till her demise. Even today, Priyanka advises the Lata Mangeshkar Foundation, as well as the Mangeshkar family, estate, and sits on the board of her company, LM Music."She was a big part of my journey through all the ups and downs. She's the coolest woman I've had the privilege of knowing and working with," she adds.
Two years after Priyanka started working with Mulla & Mulla, she established her own firm K&A, which was awfully early for someone that is so young in the legal profession, which is all about seniority, age, and experience. The only two clients she spoke to before setting up shop were Lata ji and fellow playback singer Sonu Nigam. They were her first and second clients.
"I told them that I was moving on from Mulla & Mulla, but they are more than welcome to stay back with the firm and that I would introduce them to other lawyers there. My intention wasn't to poach any of them, but much to Lata ji's credit, she told me in Marathi, 'Listen, go ahead, do your thing, and I'll be there to support you'."
"Her attitude remained the same through my decision to merge my firm with another. Last year, even though her health was deteriorating, we had a conversation. It was an emotional moment for me professionally because I was de-merging the firm, and I needed to break that news to her. Her support remained unwavering," she recalls.
In fact, Lata ji had this practice where during every major occasion or milestone in Priyanka's life, she would send her a saree with a handwritten note in Marathi. Today, the celebrity lawyer has an entire collection of sarees and handwritten notes from the legend.
"At K&A, we are selective about the clients we represent. It's not always about delivering legal advice per se, but also valuable strategic advice. Especially with entertainment, it's always a mix of making a sound commercial call for your clients. A lot of people in my position would ordinarily look at a document and red line it. That's not how I function. I work hand in hand with clients to find an optimal solution. It comes with a certain amount of knowledge and we use that creatively to make sure people get things done," she explains.
For example, last year, she led efforts to help Indo-Canadian rapper AP Dhillon organise his first major tour of India. More recently, Amazon Prime Video collaborated with him on their hit series 'The Boys' by recreating his famous song 'Insane', which K&A helped facilitate.
"Artists don't just come to us with their music and ask us to make a promo out of it. It's about how we can add more value," Priyanka notes.
"Our firm, for example, has been involved in providing advisory services with everything that has happened in rapper Divine's career post Gully Boy, which includes setting up his record label Gully Gang Records, a joint venture with a global publishing company Reservoir and his relationship with Mass Appeal, a record label established by rap legend Nas. My task includes facilitating these conversations, making the introductions, structuring these partnerships and how they'll come together and be in a relationship that is mutually fruitful."
Of course, there is Sushmita Sen as well. "That's a very special relationship because we go back a long way. I was once a contestant in her pageant I AM She – Miss India Universe. Just witnessing her second innings, making her OTT debut with 'Arya' and everything that has happened to her since brings me a lot of joy," she adds.
Entertainment law in India is all-encompassing, since there is no specific statute governing it. She works on cases ranging from defamation, divorce settlements and sexual harrasement at the workplace to helping clients buy equity in a sports franchise or starting their own business.
She also fights cases of wrongful termination when, for example, an actor gets dropped in the middle of shooting because of a controversy and the producers just want to wash their hands off him/her.
"It's such a wide spectrum. What I enjoy the most is that as their lawyer, you're also their confidant and adviser. You're the person whose instincts they're relying on. My job comes with a lot of pressure and responsibility because at that moment I am responsible for someone else's life, their career and wellbeing. We've managed a lot of crises over the years," she says.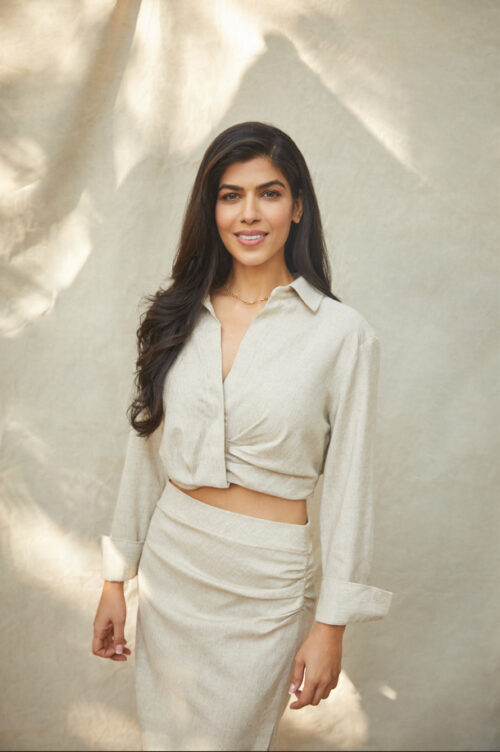 Building a healthy work environment for women
Priyanka says Khimani & Associates is today a 100% women-led workforce. When she started the firm, it was predominantly made up of women. However, this wasn't by design or a conscious choice. K&A had male attorneys and interns in the past.
"Throughout my journey from starting the firm to the merger and demerger last year, you'll be surprised to learn how many senior men in the profession are not comfortable with working for a woman who is a 'junior'. I don't face that with senior women. See, this is a meritocracy. It's about whoever has the most credentials for the job. It also means being fit culturally and if that means having more women, then so be it. We have close to 30-35 lawyers in the firm," she explains.
The legal profession can be an extremely toxic and abusive space, Priyanka says. She has seen young associates complaining about working crazy hours, pandering to all sorts of quirks, etc. "It's bitchy, competitive and nasty. When it comes to the legal industry, there is no infrastructure for women," she notes.
Nobody has paid attention to the fact that a woman might not stand on the same footing as her male counterpart. "It's a fact that we don't have the extent of co-parenting in our country as we might see in other parts of the world. Even today, the mother is by and large the primary caregiver," says Priyanka.
"During the pandemic, some of the women lawyers were absolutely losing their minds. They're working from home and caring for their families. Many of us still live in large joint families or with in-laws, where we have other responsibilities. There's nothing that budgets for that in many firms. With K&A, I feel there is a lot of awareness and empathy," she adds.
Priyanka is also acutely aware of circumstances in the formal economy that compel women to drop out of the workforce with greater responsibilities at home. She is reversing that trend.
"There are associates who are married, while others now have babies of their own, but the firm is still a consistent part of their lives. That is my responsibility because it's easy for women to drop out of the workforce. It happens all the time. There are very few safeguards in place to assure them that 'it's going to be fine and we'll give you whatever you need'," she says.
(Edited by Divya Sethu; Feature image of Priyanka Khimani, lawyer and entrepreneur, and actor Sushmita Sen)