UK-resident Ashok Aliseril Thamarakshan shares how he built his own aircraft at home during the lockdown.
When Ashok Aliseril Thamarakshan was setting up his house in Essex, UK in 2013, he would hear sounds of small aircrafts taking off somewhere nearby. Intrigued, he set out to find out where the airfields were.
When he spotted the aircrafts, he saw that they were being piloted by regular people, like himself. Would it be possible for him to try his hand at flying as well?
But before he could even think of getting his licence, life and its commitments constantly came in the way. First, it was the setting up of his new home. Then, taking care of his two babies became a priority.
It was finally in 2018 that he found some time to satiate his years-long curiosity. He took a pilot course and earned his licence from UK Civil Aviation Authority in September 2019, which is valid across Europe. From here, there was no looking back.
This year, this love for flying has culminated in a four-seater aircraft that Ashok has built himself. Named G-Diya, after his youngest daughter, the aircraft cost around Rs 1.8 crore and took almost two years to finish.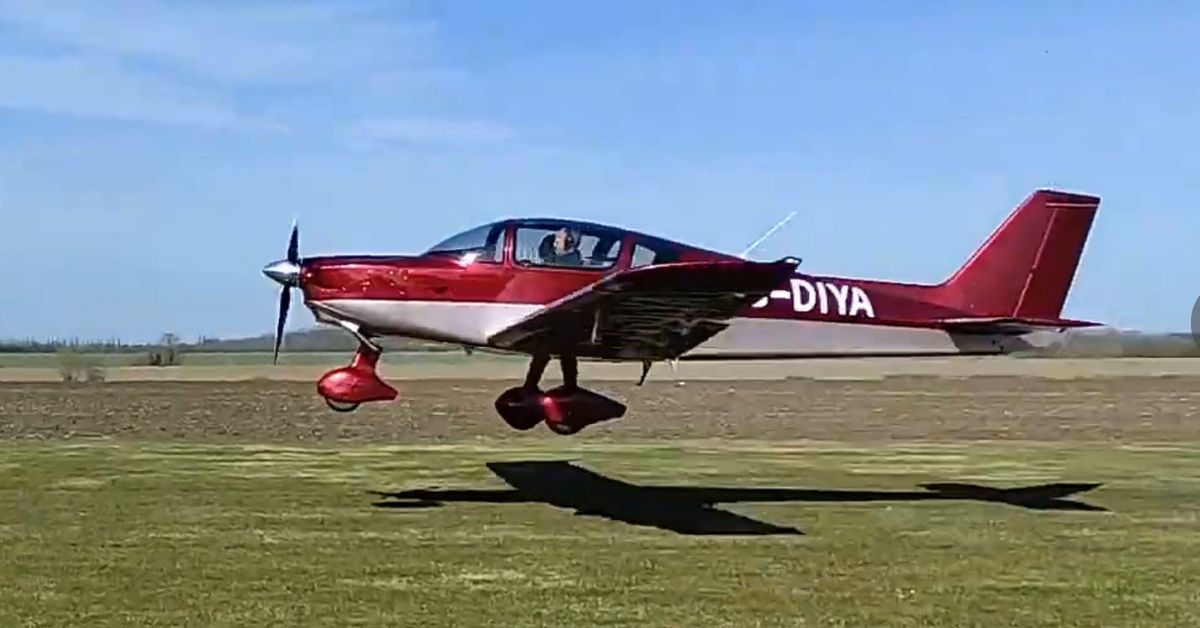 'Flying is liberating'
Hailing from Alappuzha in Kerala, 39-year-old Ashok went to the UK in 2006 for a Masters in Automobile Engineering. He settled in Essex with his wife Abhilasha and their daughters Tara and Diya, and he presently works at Ford Motor Company.
"I fell in love with flying when I flew a plane for the first time in 2018. It was so liberating. I felt free when I was in the air," he recalls.
To do this regularly, he needed a licence. "I worked on clearing the exams and obtaining the required amount of flying hours, after which I got my licence in 2019," he says.
After obtaining his licence, Ashok did a few trips across the UK. Next on his list was to fly his family somewhere. He started looking for options.
"However, most aircrafts available for hire are two-seaters, which wouldn't work for us. And most four-seaters were very old and expensive," he explains.
"I looked at various options, including sharing an aircraft or buying an old one. Nothing seemed feasible, as the four-seaters available were Cessnas, built in 1970. New ones cost more than half a million pounds. I am part of the Light Aircraft Association, which encourages people to build their own aircraft. Through the association, I realised that building a new aircraft would be the best option," he says.
After research, he came across Sling TSi, a four-seater from South Africa. However, as it was not available in the UK, Ashok flew to Johannesburg for a test flight. Impressed, he ordered the plane's kit after he returned. He says he's the first in the UK to build a Sling TSi.
The kit arrived in April 2020, during the first lockdown.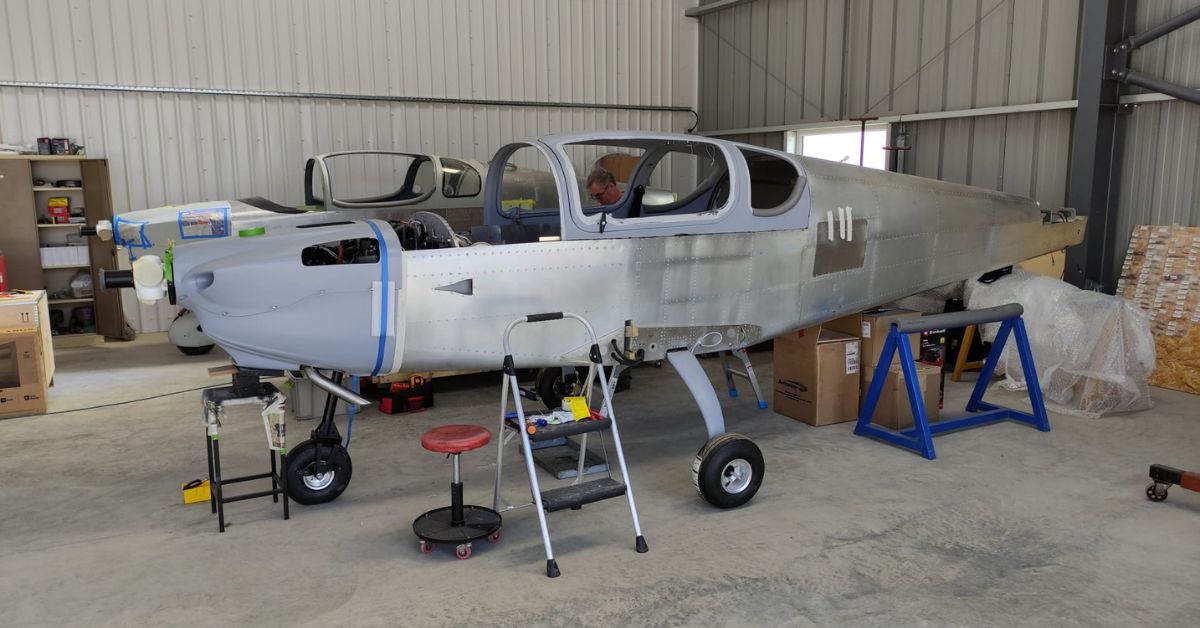 "The plane comes in seven kits, and I ordered them one by one. Each kit has about 2-3 boxes and occupies a lot of space. I first started with the tail kit. Space was a big challenge, and our entire house was filled with parts. My wife and daughter Tara helped in the unpacking of each kit," he says.
"Instructions for assembly are sent through Dropbox. I also referred to YouTube videos. The research and figuring out how to build the machine took more time than the actual assembly. Once you learn the technique, it can be done fast. While I took one month to assemble one wing, I did the other one in just a week," he says.
Once the aircraft started coming together, there was simply no place in the house where it would fit. So Ashok created a 5-metre by 3-metre workshop in his garden and moved the assembly there.
Because he was working from home, he spent two hours every evening on his pet project. He worked from 7 AM to 3 PM and then moved to the workshop each evening.
The aircraft was ready in November 2021, after more than 1,500 hours of painstaking effort. The Light Aircraft Authority carried out 12 inspections throughout this process and finally certified it for flying in February 2022.
Ashok says he was ecstatic when he took command for the first time on the aircraft he had built himself.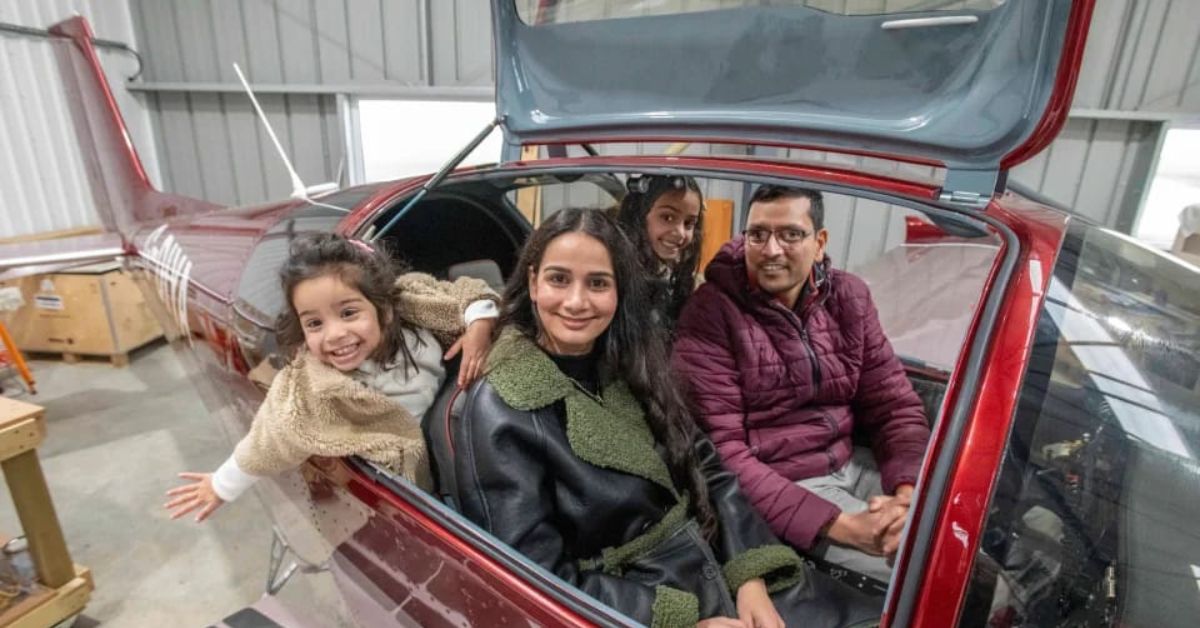 First, he took a week-long trip to France, Germany, and Austria with his friends. Then he flew his family to the Isle of Wight, and the four are planning a bigger trip soon.
Owing to the whopping cost of the plane, Ashok and his family had to cut down one expenses, and also take some loans. "Finance was a big issue. We managed about one-third of the expense from our savings, and had to take loans for the rest. We cut down on our spending to make this happen. The lockdown helped, as our expenses were also reduced. My wife was initially not very happy, but she came around," he says.
Speaking to The Daily Mail, Abhilasha said, "We were saving a fortune by not paying nursery fees or the cost of commuting to work. We put all our grocery expenses on credit cards in order to conserve as much as we could from our salaries. Lockdown also meant we had nowhere else to be."
Now, three pilots have bought a share in the aircraft, which lessens their financial load.
"We will be sharing the aircraft with three others now. This will help us pay back our loans," says
Ashok.
But financial burdens aside, the moment you jump onto the aircraft, it's all worth it, he says.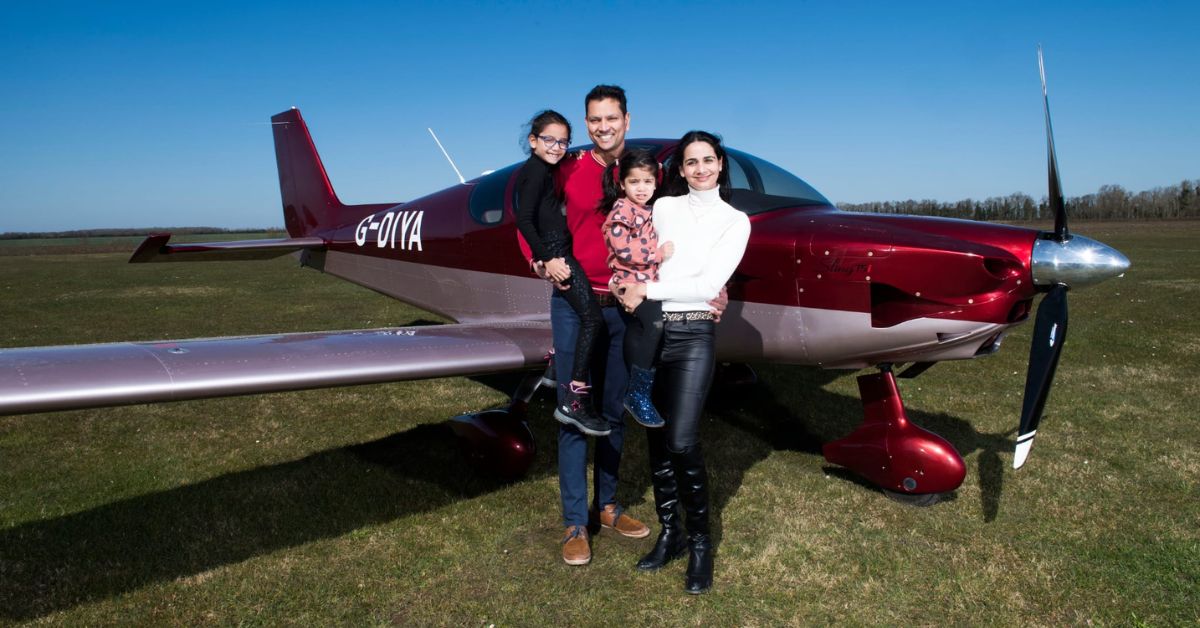 "Sitting in the aircraft that I built myself was great, that feeling is unparalleled. It was even more special as the preceding few months were spent working through countless items on the checklist. My wife and children also enjoyed the flight. My wife is happy that we don't have to go through the airport chaos," laughs Ashok.
Sources
Edited by Divya Sethu