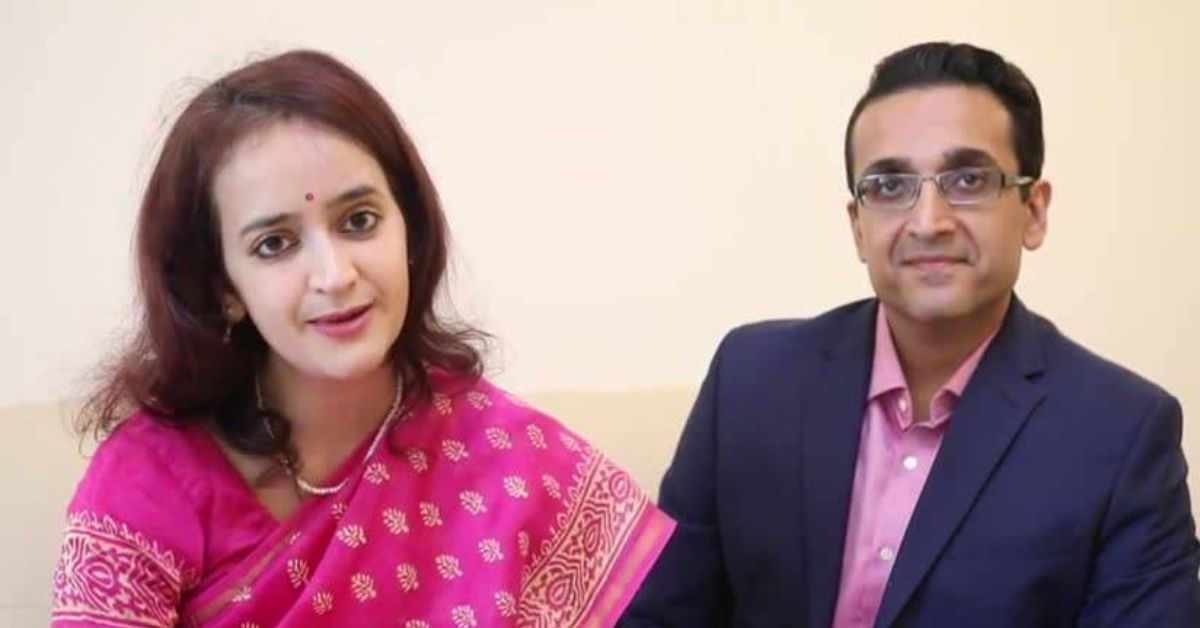 Delhi-based Dr Chandril Chugh and his wife Dr Nivedita Pandey run five 'Dr Good Deed' clinics in Bihar to provide affordable healthcare in India.
Dr Chandril Chugh, a Delhi-based neurologist, says that in a way, what he does is a "selfish endeavour". He spent around 11 years living in the US and setting up a thriving career in medicine, specialising in minimally invasive brain surgeries.
"But when I'd read about India, its healthcare, its people, I'd always wonder, 'Can I do something to help? Can I do more?'"
In 2016, this question led Dr Chugh and his wife Dr Nivedita Pandey, a gastroenterologist and hepatologist, back home. The following year, they informally established the Dr Good Deed Clinic with the mission to provide timely intervention and equitable healthcare in rural Bihar.
The idea was simple. "We wanted to intervene at the right time, as much as possible. We try not to let the patient's health deteriorate to a point where they need hospitalisation or surgery, thereby reducing the burden on healthcare infrastructure, as well as costs incurred by the patient," he explains in conversation with The Better India.
While he and Dr Pandey started with just one clinic in Delhi, today, Dr Good Deed has grown to five clinics across Muzaffarpur, Patna, Chhapra, Arrah, and West Champaran as well. Thousands of patients are treated here every year by a team of consulting doctors from Delhi.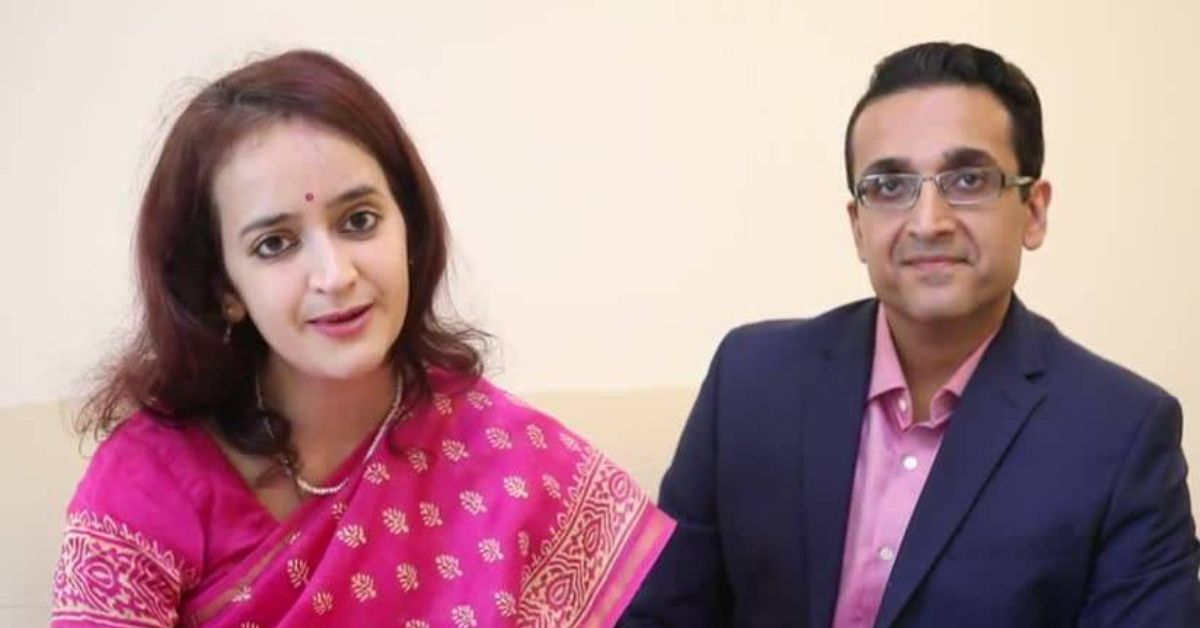 Reducing the burden on health infrastructure
Growing up, Dr Chugh always believed that a career in medicine was the obvious choice for him. "It came naturally to me. Everyone in my family was an engineer, and I wanted to do something different. I was drawn in by the responsibility that comes with it," he recalls. As far as the brain is concerned, he chose it, he says, because it is an enigma. "Everything boils down to the brain, it controls everything — the heart, the lungs…and there's so much to learn and discover about it."
Dr Chugh pursued medicine at the University College of Medical Sciences in Delhi and specialised in Neurology at Chicago's Loyola University. He was offered a super-specialisation in Neurocritical Care at the University of Pennsylvania in Philadelphia and has about 17 years of clinical experience. He has trained to treat diseases like strokes, aneurysms, spinal diseases, paediatric neurological disorders, and more.
Meanwhile, Dr Pandey, worked at the Albany Medical Centre in New York as an assistant professor, after pursuing her MBBS degree from Maulana Azad Medical College in Delhi. Alongside her work as a doctor, she has, in the past, volunteered in organisations for the blind, organised health camps for villages and anchored a health show on Doordarshan.
The decision to return to India, she says, was fuelled by the belief that doctors are not just care providers for the sick, but rather life coaches and healers. And as Dr Chugh notes, "The US was a great place to be, no doubt. We had a great, comfortable life. But, you know, home is home."
But aside from a feeling of homesickness, there was also a serious realisation that pushed Dr Chugh to return to India. "There aren't too many neurologists in the country," he notes.
This simple statement has had grave consequences for India's healthcare. A paper written by Prof Ganapathy Krishnan, a pioneer of telemedicine, and former secretary and past president of the Neurological Society of India, highlighted that, "[A] majority of Indians have no access to centres of neurological excellence in the country. A detailed analysis of 3,666 members of the Neurological Society of India and the Indian Academy of Neurology revealed that not a single member lived in a geographical area covering 934.8 million people."
The same paper also found that only 2.67 per cent of neurologists lived in rural areas — the rest largely occupied Tier 1 and metropolitan cities.
When the duo returned to India, they started by launching a programme to provide 24/7 treatment for strokes, as well as a helpline where people could call if they were experiencing any symptoms. Alongside, they would also conduct monthly health camps and outpatient programmes in Patna and nearby villages.
This, Dr Chugh says, was the informal establishment of Dr Good Deed. His philosophy of timely intervention and care carries forward in all five clinics today.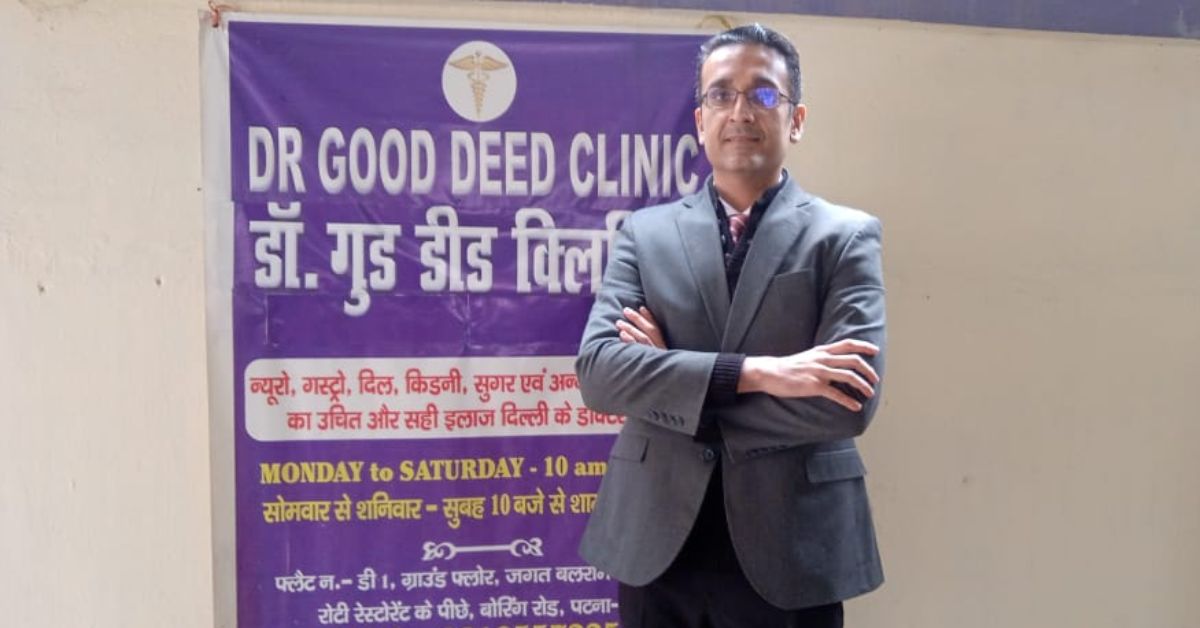 He adds that he and Dr Pandey chose Bihar after much research. "We analysed what areas in India needed medical care the most. We found that four states were particularly doing very poorly — Bihar, Chhattisgarh, Jharkhand, and West Bengal. We chose Bihar given our proximity to the state."
Bihar's healthcare system has always been fragile, and the coronavirus pandemic has only put a brighter, much larger spotlight on its status.
Between 2017-18 and 2019-20, Bihar's rank in 'health' fell from 22 to 25 among all Indian states, as per a NITI Aayog report. Meanwhile, this year, an assessment by the Comptroller and Auditor General on the state's district hospitals revealed that the "second-tier health system of the state is crumbling".
None of the hospitals chosen in the study had operation rooms for emergency cases, functional ICUs, or blood banks. There was also an alarming shortage of hospital beds — up to a whopping 90 per cent. Meanwhile, about 60 per cent of expenses incurred by patients were out of pocket due to the non-availability of prescribed medicines.
Providing patients 'a shortcut'
Dr Chugh circles back to the need for timely intervention and says, "In medicine, we put too much focus on treating complications, rather than preventing them. If you look at our government health infrastructure, it's in shambles. And everyone wants to build a hospital, but the truth is, there might never be enough hospitals for 1.3 billion people. That's why we went with clinics, to avoid sending a patient to surgery or a hospital altogether — as much as it is possible. That's the only way to begin decongesting hospitals."
He adds, "In cases where a patient does need higher levels of care, we refer them to specialists. But largely, we want to provide good, reliable, and cheap healthcare. We won't send them to unqualified doctors. So even when we send them for tertiary care at, say, a Patna clinic, they have the assurance that this doctor is good and will treat them well."
Dr Good Deed provides affordable healthcare by clubbing laboratory work, pharmacy, and doctor consultations together at discounted rates. Doing this is a way to provide one source and one point of contact for the patients, so they are not forced to travel to bigger cities to avail healthcare.
"Say you go to a doctor today, and he asks you to take a bunch of tests. Then, you go to another doctor, and they, too, ask you to take a bunch of tests. So expenses build up. But in our system, we provide regular and frequent follow-ups, which helps patients save a lot of money." he explains.
Here, patients can get full body checkups, routine checkups, and consultations for diseases of the heart, brain, liver, and joints, as well as those relating to gastro, blood pressure, sugar, and cholesterol. They also partner with established tele-clinics across Bihar, and their own clinics act as a "centralised hub for patients who need advanced care".
In the first year, Dr Good Deed saw about 1,000 patients. Now, they see up to 3,000 annually, Dr Chugh says.
Arun Kumar, a resident of Patna, says he has been suffering from severe migraine for about 16 years and saw doctors across Patna, but never felt any relief. Costs of healthcare were also mounting up. "I was in constant pain, couldn't ride bikes, couldn't travel," he recalls.
"I've been seeing Dr Chugh for a year and a half now. Regular treatment has done wonders for me in many ways. Firstly, I feel a lot better. I'm more active, more on my feet than before. Moreover, it's not just the cost of healthcare that has come down — even the amount of medication prescribed has reduced. The last year or so has been excellent for me."
For now, no surgical care is provided to the patients. "We want to concentrate on people who need out-patient medical care, and we don't want to stretch ourselves too thin. We empower patients with all information — which doctor is good, who might be better in a particular area, and so on. Because we are aware, we are a shortcut to better healthcare," he notes.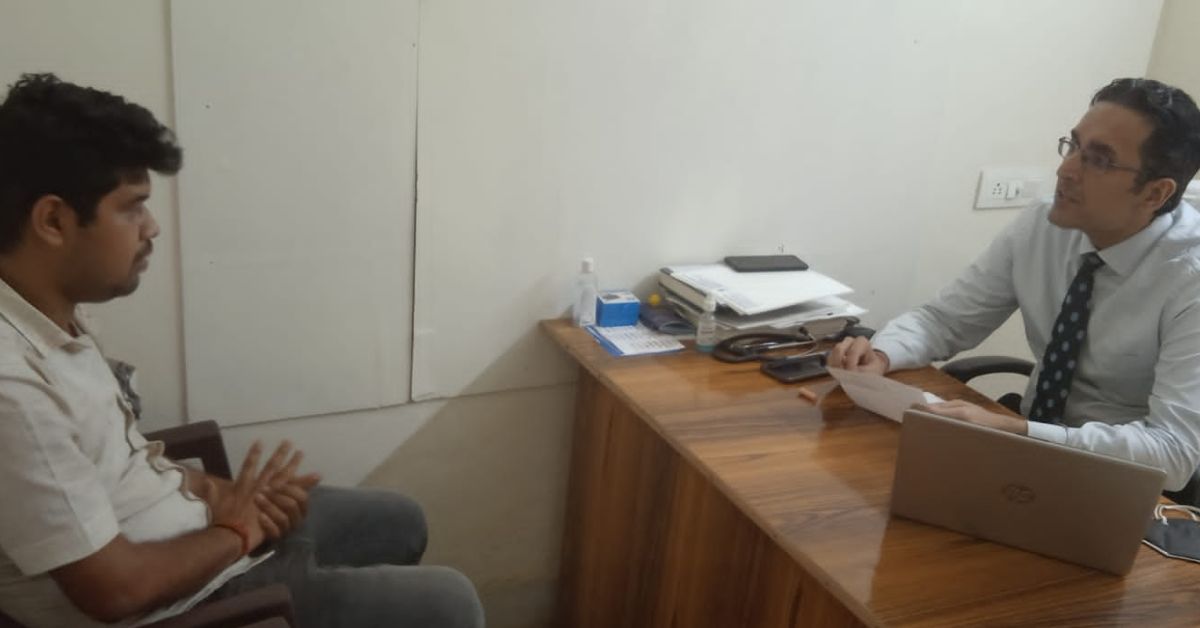 Beyond the books
Dr Chugh says that preconceived notions formed a major challenge in the setting up of Dr Good Deed. "People found it so hard to believe that two city-bred doctors had left their jobs abroad to practise medicine in Bihar. It seems too good to be true. Earning their trust is hard, but we continuously work to tell them that our only mission is to provide them world-class care," he notes.
He also describes the transition from the US to India as "difficult, but fulfilling".
"I always envisioned helping a large number of people at once. Corporate hospitals have, no doubt, changed the face of medicine here. But you can help, say, a 100 people in corporate hospitals, you can do the same for maybe a thousand, or a hundred thousand when you work at the grassroots," he adds. "Nivedita and I wanted to maximise our ability to help people. We want to see if we can help a billion people."
Dr Chugh says providing equitable healthcare at the grassroots has taught him a lot of patience. "You have to work towards making people trust you, to be inclusive, to assimilate cultures. And you have to listen to the people you are treating. Your healthcare could be excellent as per medical guidelines, but only a patient decides if it is indeed adequate."
"They are also like customers at the end of the day — if they are unhappy with the healthcare you offer, then your service doesn't matter. You have to listen closely to what they need to feel better. After all, medicine is not just about the books, it's about the people," he says.
For more information, you can visit Dr Good Deed's website, or Dr Chugh's website.
Sources:
A health plan for Bihar: Written by Pia Sen for The Indian Express, Published on 24 November 2020.
Edited by Yoshita Rao
We bring stories straight from the heart of India, to inspire millions and create a wave of impact. Our positive movement is growing bigger everyday, and we would love for you to join it.
Please contribute whatever you can, every little penny helps our team in bringing you more stories that support dreams and spread hope.
Tell Us More