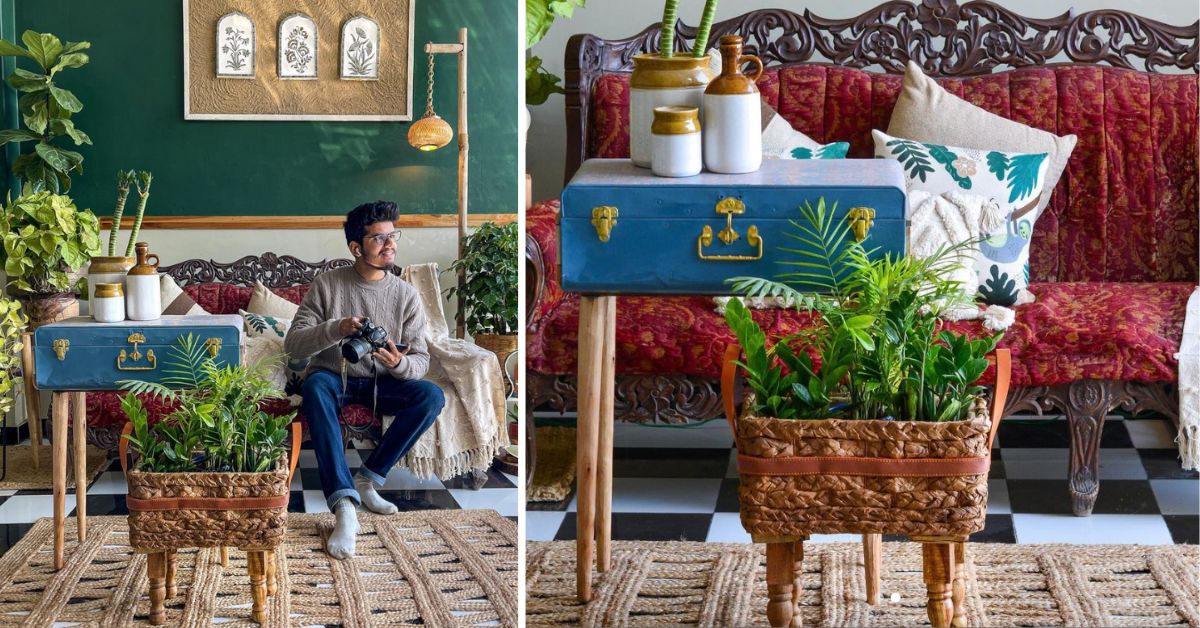 Love decorating with planters? Here's an easy and eco-friendly DIY hack to turn cartons and cardboard boxes into stylish planters for your home.
The convenience of shopping online is most certainly very appealing. However, the amount of waste that one tends to accumulate thanks to all that shopping is very inconvenient.
So why not try a creative way to reuse these cardboard boxes and cartons that come with your online purchases?
Abhinav Yadav, who launched his Instagram page, 'Create Your Taste' during the first lockdown in July 2020, showcases various ways by which one can recycle such discarded and disposable items.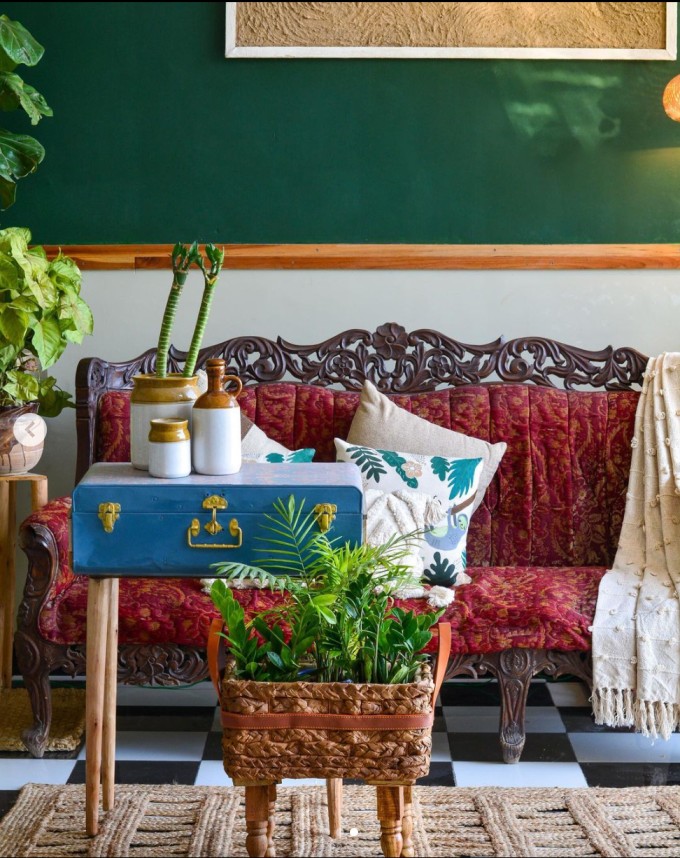 Here's a list of what you will need:
· An old carton or cardboard box. Ideally, a rectangular one will work best.
· Jute cloth or a jute sack.
· Any discarded packaging papers. You can consider using something neutral-coloured to get a good final look.
· Coffee powder
· The back on an old broomstick or even chopsticks.
· Four furniture legs from any discarded chair or stool.
· Stationary like scissors, adhesive, string
How to make the basket planter:
· First things first, ensure that your cardboard box is sturdy. You can do this by layering the insides of the box with additional cardboard pieces.
· Following this cover the box with a jute cloth. You can use Fevicol as an adhesive to hold the jute cloth in place.
· Cut or tear the brown discarded paper into long thin strips and begin by braiding them together. Pro tip: The thinner the paper strips, the sturdier the braid will turn out. · Place the sticks all along the box. You can leave a few centimetres gap between each stick. Use hot glue to ensure that the stick stays in place.
· Now use the braids you have made to cover the box. Take each braid through the stick to create a wave effect. Watch the video to visually understand this step. Repeat this until you complete one entire circle. Do the same with all the paper braids.
· Ensure that the box is covered by the paper braids.
· Mix coffee powder with water and use the mixture to colour the braids. This will leave the planter with a nice tinge of brown.
· Finally, attach the four legs of the furniture to finish this basket planter.
· For this step alone, if the need arises, use the help of a local carpenter to attach the legs to the planter.
View this post on Instagram
This is best suited for indoor use, away from harsh sunlight and rain. You can place indoor plants like ZZ, snake plants and even jade in this creative planter.
(Edited by Yoshita Rao)