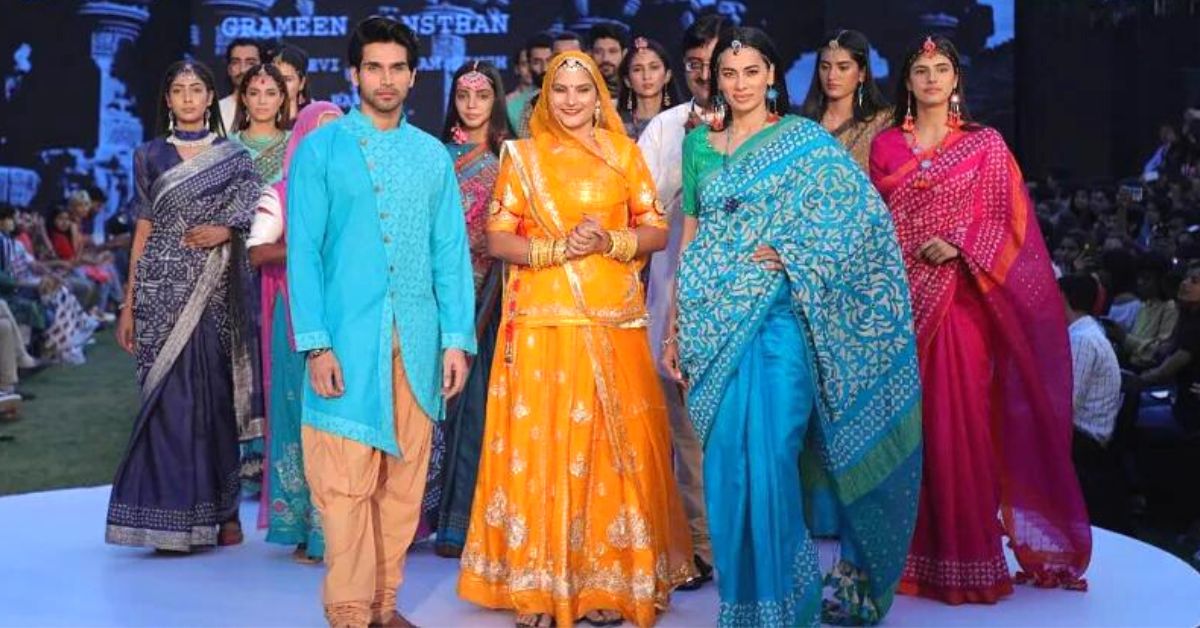 An artisan from Rajasthan's Barmer, Ruma Devi went from being a school dropout to being invited by Harvard to lecture its students. Here's the story of her incredible journey.
Ruma Devi's story is the stuff dreams are made of.
From a small hamlet in Rajasthan's Barmer district to delivering a lecture in Harvard, the 33-year-old has certainly seen a meteoric transformation.
Ruma, who was invited to speak on micro enterprises and the potential of women at the 17th Annual India Conference in February 2020, notes, "But this was never my dream. In fact, I didn't even know that I could reach a place like this in life."
Recipient of several awards, including the Nari Shakti Puraskar in 2018 presented by former president Ram Nath Kovind, Ruma has generated employment for over 30,000 women artisans from Rajasthan.
Receiving the email, she recalls, was a "bittersweet moment". "It took me a while to process that I had been invited to speak there. I waited for an entire month and only after I received a follow up mail from the University did I gather the courage to respond," she tells The Better India.
A life of hardships and trials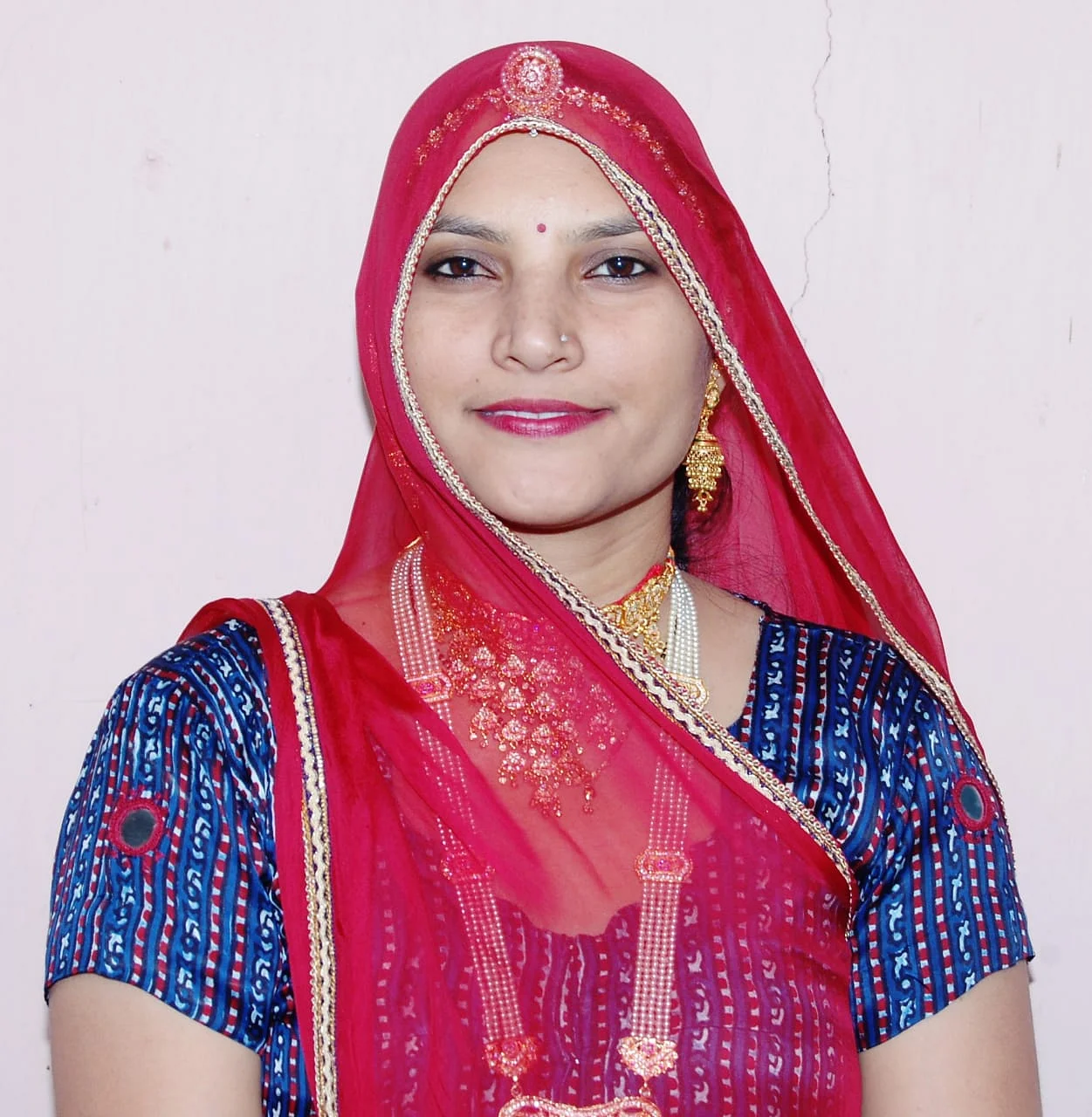 "I lost my mother at a very young age, which left a deep impact on my growing years. While my father chose to get married again, I was sent to live with my uncle and aunt. Like many other girls my age, I also learnt sewing and embroidery work [applique work] from an early age. I have memories of learning this art form from my grandmother," she recalls.
Even though she was a quick learner, Ruma never had the chance to work outside her home and put this skill to use. She instead used the skill to make her own clothes. "Coming from a weak financial background meant that I had to drop out of school in Class 8. Then at 17, I was married off. That was the custom in my village at that time. I actually felt that life would now start looking better," she says.
However, troubles seemed to follow her anyway. Her in-laws were dependent on agricultural produce to make a living, and given the vagaries of the monsoon, they were not able to make enough money to sustain themselves. "I started thinking of ways in which I could support them. Unfortunately, I didn't have too many many options," she adds.
In 2008, Ruma gave birth to her first born, and felt this would signal happiness and prosperity in her life. Unfortunately, life had other plans for her. "My son was alive for just 48 hours. There were some complications that required us to admit him in a bigger hospital. That meant more money, which we did not have. For the want of money, I could not save my son," she says. The incident, in a way, was her turning point.
'I fell back on the only skill I had'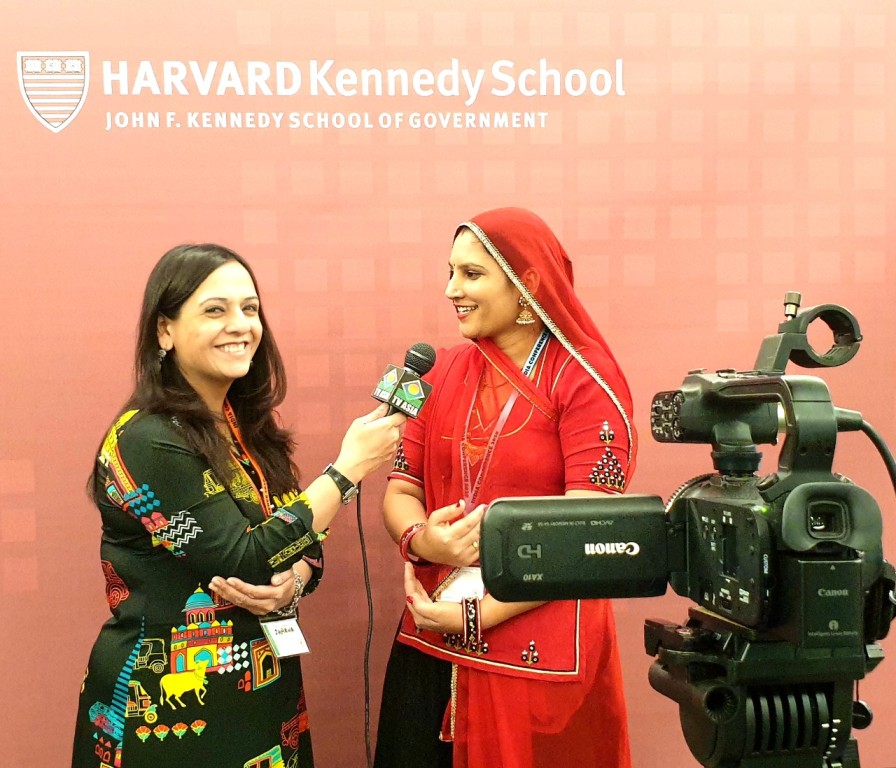 "Other than sewing, I knew nothing. I knew I had to work, I had to make a change in how I was living up until then, and the key to that was with me. I fell back on the one skill I had learnt from my dadi (grandmother)," she says.
She gathered two other women from her village, and with a lot of difficulty, convinced them to work with her. She says that for women, leaving the house to do work was next to impossible.
"Braving all these hurdles, the three of us began our sewing work. While we were able to do the initial work, to get a good finish and be able to complete the product, we were in need of a sewing machine. This was when we formed a group with ten women, all of whom contributed Rs 100 each towards buying a second-hand sewing machine," she recalls.
As Ruma and her tribe of women busied themselves in work, they hit a roadblock when it came to marketing their products. "Until then, it was always the men who stepped up to market products. We had no expertise or knowledge in the matter, so we had to learn every small aspect — from how to make a bill to whom to approach and how to package our products," she says.
A chance encounter with Gramin Vikas Evam Chetna Sansthan, a Barmer-based NGO that works to empower rural women in the area, gave Ruma her first big breakthrough.
'A chance encounter change my life'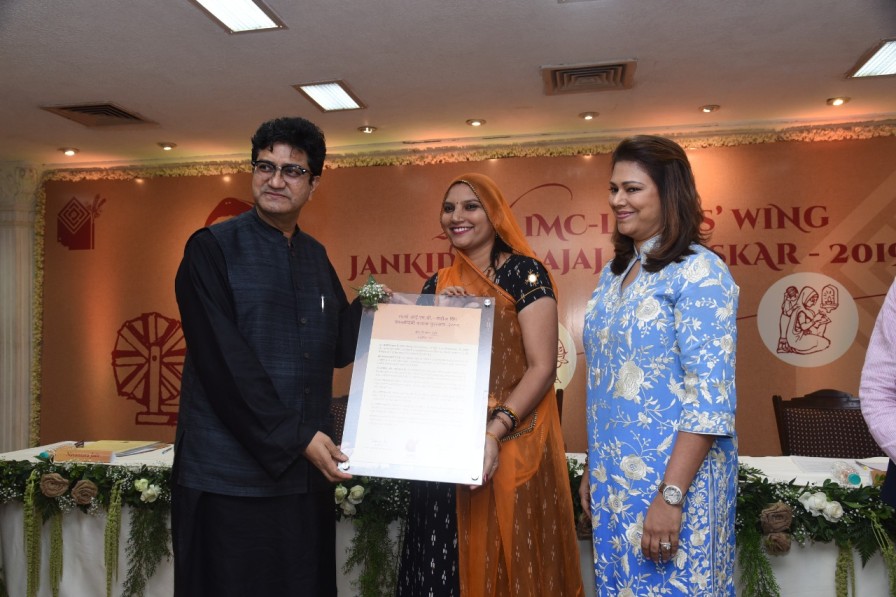 "Meeting the officials at Gramin Vikas Evam Chetna Sansthan was like divine intervention for us. While we had the expertise in sewing work, we lacked orders. And at the organisation, they were flooded with work with no one to fulfil the orders. This felt like a match made in heaven," she jokes. After the initial few rounds of checking their work, the organisation was happy to hand over more work to them.
She says in their excitement to finish the work well in time, the women sat up all night and completed what was to be given in three days' time in one night itself. "None of us slept that night. The excitement of having finally got some work was palpable in each one of us. We had to make sure that we gave it our best and delivered good products," she says.
As more and more work began coming their way, the group started recruiting more women artisans from Rajasthan. She says every woman they met shared a common goal — to be financially independent.
It wasn't all smooth sailing though. "We had a lot of convincing to do. Men were usually not receptive to the women working and earning money. We went from house to house explaining what we were trying to do. Seeing the work and the money it was bringing in, more women started joining our tribe," she adds.
Today, the tribe has grown to 30,000 women across 25 districts of Rajasthan, who sew clothes, bags, and more and earn upto Rs 15,000 per month. The women have showcased their products in countries like Germany, as well as at popular events like Lakme Fashion Week.
Barmer to Delhi: A first of many kinds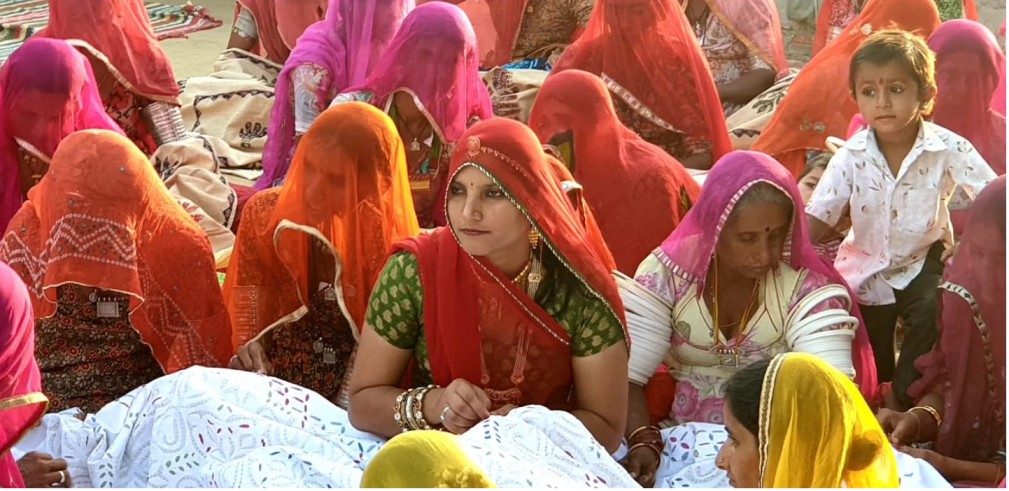 While the work was carrying on in full swing, Ruma got the opportunity to display some of their products at an exhibition in Delhi. "That was the first time I ever left Barmer. It was an experience I will never forget. However, when I visited the exhibition, I was disappointed to note that Barmer's name did not feature anywhere. That was when I decided to work on making the art form so popular that people immediately think of Barmer when they see it," she says.
This visit to Delhi also became a stepping stone for many more milestones to come. "In 2017, we got a call from the organisers of the Heimtextil Fair (a textile exhibition), which was being held in Germany. Our organisation was the only one that was offered a free stall. That news came as such a pleasant surprise to all of us," she recalls.
While they all celebrated the invitation, Ruma says they were also scrambling to gather funds to go to Germany, which they later managed after a few other organisations came forward to help.
"Once we were there, the encouragement we got when people saw our work pushed us to work better. They were stunned to note that all the work we were carrying with us was handmade, and none was made in a machine. The exhibition was for four days, but we managed to make a complete sale in just two days," she adds.
Soon, the organisation also started expanding their scope of work. From making just bedsheets, cushion covers and curtains, they started making dresses, bags, and various other kinds of garments like kurtas and stoles. This also opened up the doors to Lakme Fashion Week for the team.
Empowering and uplifting along the way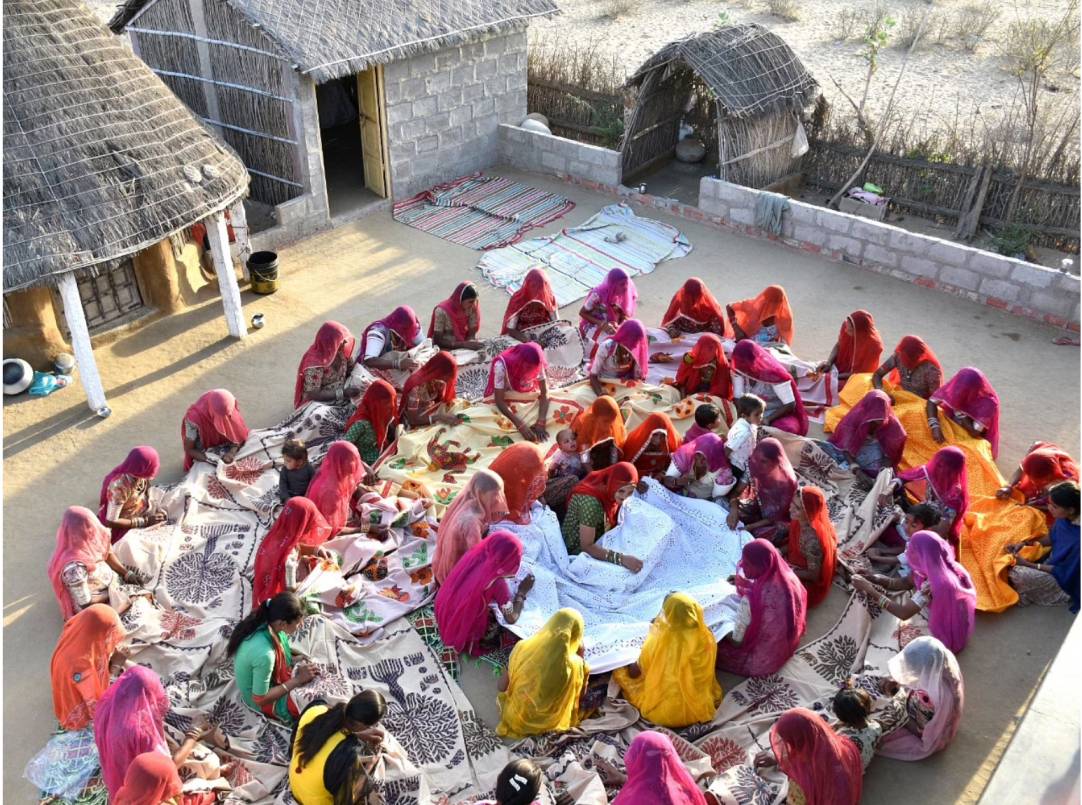 For Sugdi Devi, a refugee from Sindh in Pakistan, working with Ruma and the organisation has been a huge blessing. "We settled in a village called Dhanau in Rajasthan. While my husband was working various odd jobs, it was becoming exceedingly difficult to run the house with just his income. Having learnt needle work as a young girl, the opportunity to work with Ruma didi and Gramin Vikas Evam Chetna Sansthan changed my life," she says.
Sugdi underwent skill-development training and learnt applique work as well. From an artisan, she rose to the rank of a master trainer, and within no time, created her own identity by walking the ramp with her collection at various fashion shows across the country. Recognising her talent, she was awarded by the Rajasthan District Administration on 15 August 2019.
Ruma not just helped transform the lives of these women and their families, but has also received immense admiration from Amitabh Bachchan, President Ram Nath Kovind and Ashok Gehlot, Chief Minister of Rajasthan for her work.

Today, countries world over invite Ruma to showcase her work and speak at various forums as well. Her story is often cited as one of immense resilience and grit. "Looking back at my experience of being invited to Harvard, it still feels surreal. Talking about my journey in front of such a large audience made me feel accomplished. I felt immense pride at the work that I do," she says.
To know more about the work that Ruma and the organisation does, click here.
(Edited Divya Sethu)
Tell Us More
We bring stories straight from the heart of India, to inspire millions and create a wave of impact. Our positive movement is growing bigger everyday, and we would love for you to join it.
Please contribute whatever you can, every little penny helps our team in bringing you more stories that support dreams and spread hope.