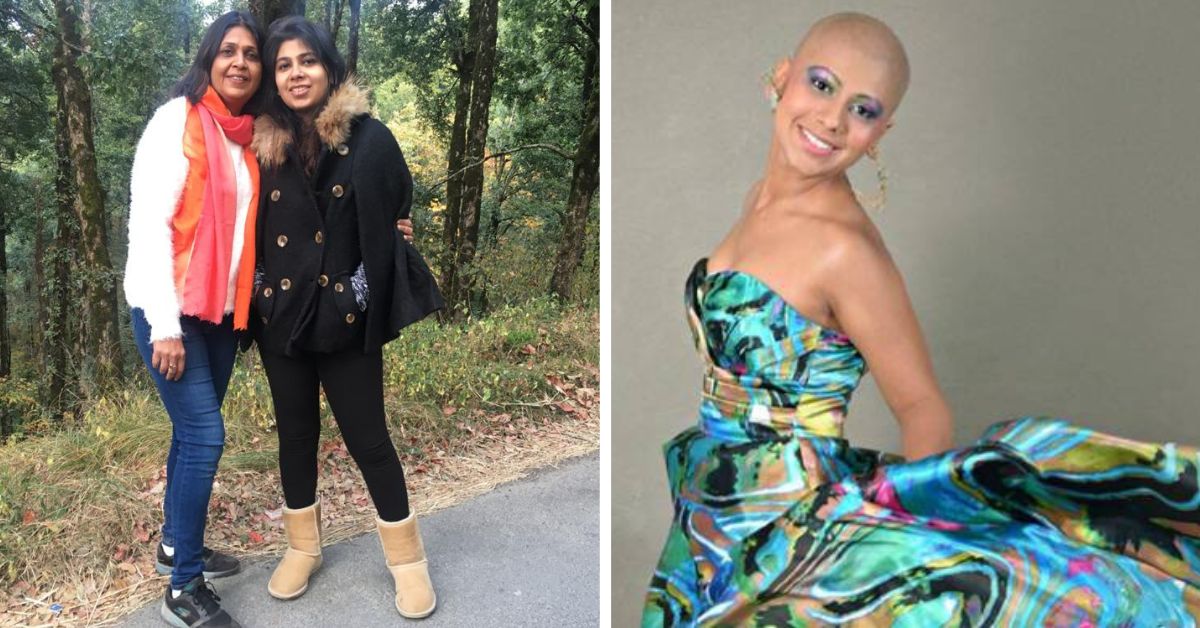 After losing her daughter Tanisa to ovarian cancer, Meenakshi Dhingra set up Tanisa Foundation to help improve cancer care in India -- something her daughter always wanted to do.
In the four years after being diagnosed with ovarian cancer, Tanisa managed to spread not just immense joy but also helped thousands of others break free of the stigma that cancer carries. She provided financial aid wherever needed and helped patients rediscover life post-cancer.
Unfortunately, Tanisa Dhingra lost the battle with cancer in December 2021. However, the work that she started has now snowballed into a movement that her mother, Meenakshi Dhingra, has renamed as 'Tanisa Foundation'.
The foundation has benefited over 2,500 cancer survivors.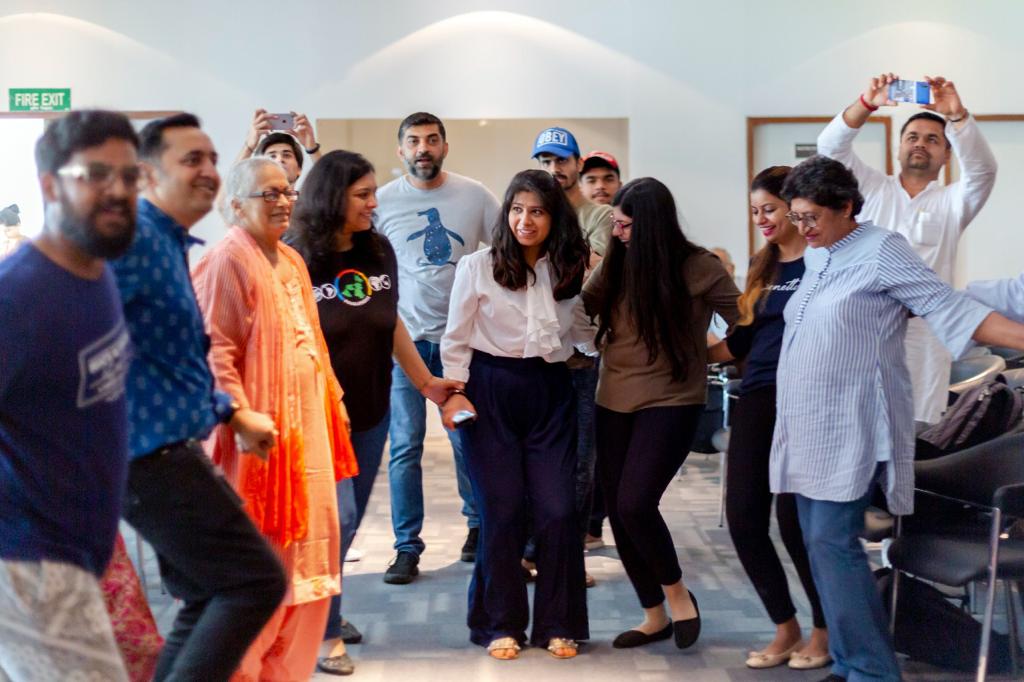 Speaking about her daughter, Meenakshi says, "I can count on my fingers the number of times Tanisa had fallen ill in her 23 years of existence. A healthy lifestyle was something that we all took great pride in."
For someone who led a rather healthy lifestyle and never fell ill, persistent stomach pain for over two-three days was a cause of worry. A routine checkup led to the doctor prescribing a few generic stomach pain medicines. With no respite, even after the course of medication, an ultrasound revealed an abnormality.
Meenakshi breaks down as she recalls the initial diagnosis and the day preceding it. "Tanisa's cancer diagnosis was something that we just could not fathom. I did not rest until I had exhausted all my options and checked with multiple doctors on the diagnosis. Unfortunately, everyone said the same thing," she says.
Accepting the diagnosis was very hard for the Dhingra family. A close-knit family of four, they rallied together to make sure that they found the best treatment options for Tanisa. "Even the doctors we consulted mentioned that ovarian cancer usually does not affect such young girls. None of the doctors had an answer to why Tanisa had ovarian cancer. That frustrated me, but my primary aim was to get her out of it," she says.
She adds, "Cancer was a taboo, and when it hit us, we didn't know which way to turn and seek help. We were lost and so confused about even the basic treatment protocol. People around us, who were equally ignorant, made us feel like it was the end of the world. It was a very harrowing and testing period for the family."
'Tanisa was such a brave and happy child.'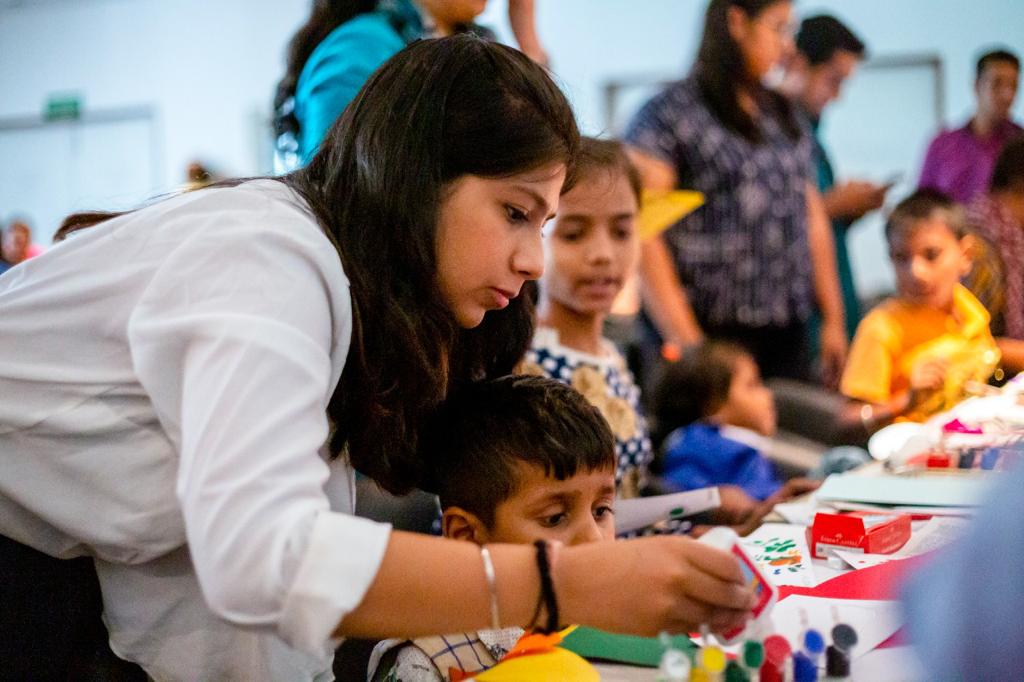 "At 23, when Tanisa was diagnosed with ovarian cancer, it was her time to shine. She had just started working with Google and was doing well, enjoying her work and life. She should have been given a chance to live life according to her terms, but that did not happen. However, despite the physical pain, Tanisa always had a smile on her face. She never let the pain show," says Meenakshi.
While the family was worried about Tanisa, she always reassured them that treatment and getting better were way easier things to tackle, since the diagnosis was in. She never once felt otherwise. "She was such a brave girl," adds Meenakshi.
Meenakshi says, "We wanted to be in this together with Tanisa. We chose not to be depressed about things but looked at how best we could help her and each other through it. We shut our ears to what people around us said. We only focused on the positive side of life. We would step away from anyone or anything bringing negativity into our lives. We made our little bubble and stayed happy."
The Dhingras chose to take Tanisa to the USA for treatment, and being in a new country with no family around worked as a boon and bane. "Tanisa, my husband and I were able to spend a lot of time with each other. The months away from home helped us get closer and stronger. We were all in the fight together," she says, adding that her son, who was in school then, stayed back in India.
Tanisa's treatment started immediately in 2016, and she was put on four rounds of chemotherapy. "For someone who had never popped a pill for even a headache, to see her go through such an invasive treatment process was heartbreaking for me. The scans, the blood tests, the biopsies – they were all so harsh on her body. She was left with no energy to even walk to the washroom by herself," she says.
Remission – a feeling of being out of the woods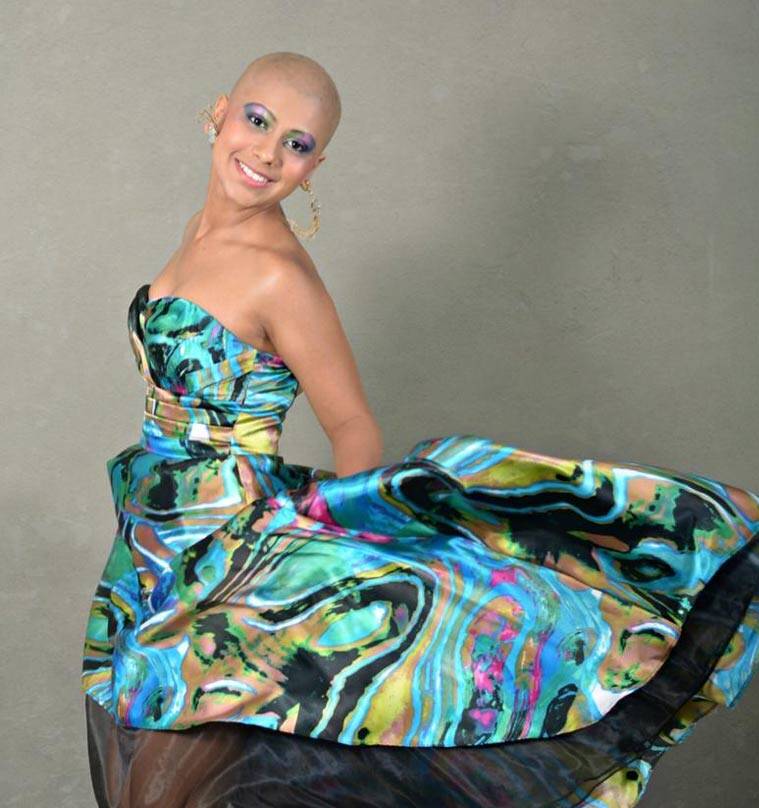 Pragya Bhargava, Tanisa's friend and confidant, says, "She [Tanisa] was full of life and truly curious. She would ask a million questions not out of politeness or for small talk but because she was genuinely interested in people and cared for their stories. She would tell me, if you want to help someone in their time of need, don't ask what you can do for them, just be there and do it. I couldn't have asked for a better friend. She's missed beyond measure."
Tanisa was a meticulous planner; while she spent a few hours a day in chemotherapy, she would take a week to recover from it and then spend the next two weeks planning small getaways. "She would plan all our small trips – where to eat, what to see, the best sights, how to get there, etc. She enjoyed that time with us, travelling, eating good food and living it up," says Meenakshi.
The one thing that hit Tanisa hard upon her return to India was the level of care that she got in the USA. "She felt that patients here did not have the same level of care, and she wanted to change that. Here, in India, people only focused on the treatment, the medication and the issues that come with the disease. In the west, people continued to lead very normal lives despite their treatment."
That was how the idea of a foundation began.
The genesis of Tanisa Foundation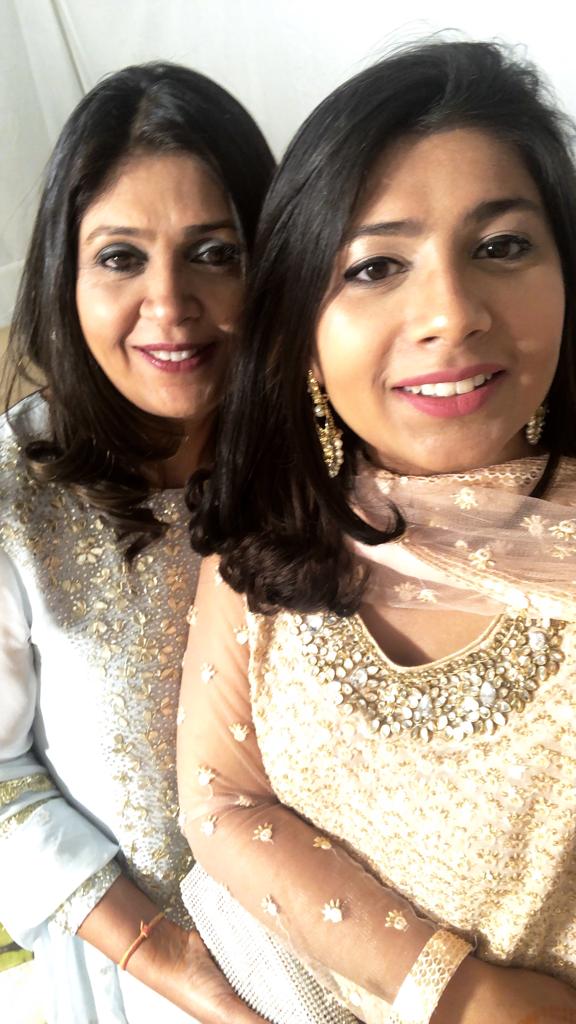 "The volunteers who came to spend time during the chemotherapy sessions with the patients left a very indelible mark on Tanisa. As a gregarious young girl, she looked forward to those meetings. She enjoyed the activities and the conversations they would have with her," says Meenakshi. Working with other patients in India was Tanisa's way of giving back all she got in the USA during her treatment.
Mother and daughter joined the Indian Cancer Society as volunteers, and they started visiting hospitals to provide emotional support for patients and caregivers. From there, the desire to do more led Tanisa to organise various events across Delhi/NCR. One of the first events was called Breakfree From Cancer, where she invited patients and families to come and spend a few hours disconnecting themselves from the disease, the treatment and the medications.
In these events, the caregiver is also given equal, if not more, importance.
"This movement slowly grew and Tanisa started organising stand-up comedy shows, laughter clubs, make-up artists, photoshoots, and a drive to donate hair. She understood the importance of living one's life, no matter what, and she decided to face the disease by wearing good clothes and feeling good about herself," says Meenkashi.
In her own way, from 2017 to 2019, Tanisa worked on positively impacting more than 1,000 patients and their families.
Esha Sarin, a resident of Gurgaon, who attended one of the camps, says, "The first time I heard about the camp, I was sceptical about it – whether the tests were genuine or not. It was good that a camp happened because often, we delay going to the hospital out of laziness or sheer fear. Many ladies in our colony got tested, and those with an issue could even see a gynaecologist at the camp. Even the talks on cancer awareness helped allay many fears we all had."
Besides working with patients in India, Tanisa has delivered motivational talks globally in Singapore, Malaysia, USA, Hong Kong, etc. "As an employee of Google, she even had the chance to deliver her talk before Sundar Pichai in one of their conferences," says Meenakshi.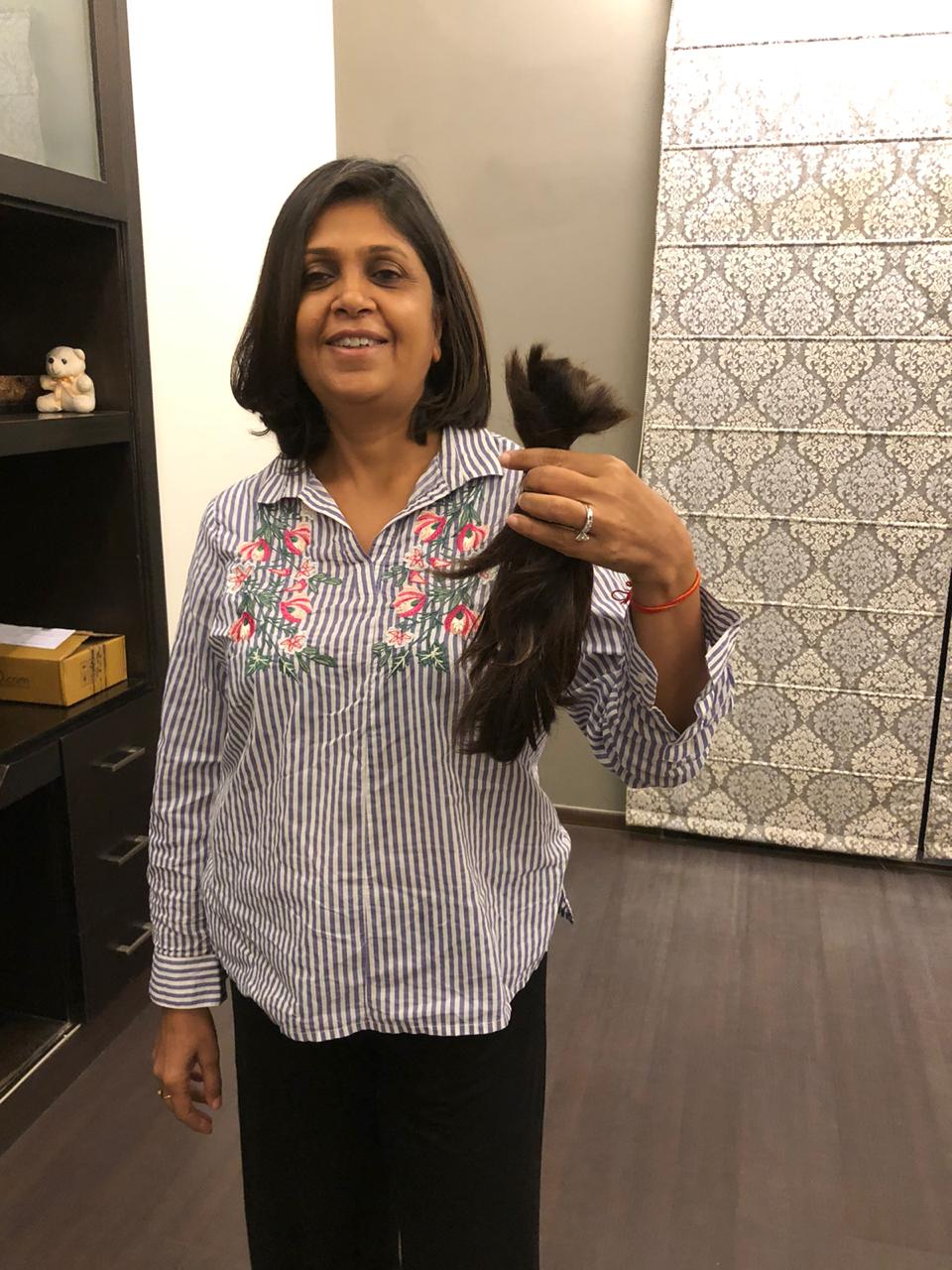 "Unfortunately, in mid- 2020 during one of Tanisa's check-ups, something came up on the scan, which we were told was small. We were asked to wait for three to four months but even after that, she did not feel any better. In December 2020, we were back in the USA for treatment. Tanisa underwent surgery, which went well, but after two days, complications arose and things started going downhill," recalls Meenakshi.
For one year, from December 2020 to 2021, the Dhingra's stayed in the USA and tried getting Tanisa better. On 30 December 2021, she succumbed to the disease and lost the battle. "The loss is something that I just cannot describe. We were away from family. It pushed me into a very dark hole," says Meenakshi. She describes feeling like a stone. The family oscillated between anger and sadness.
It took Meenakshi close to three months to come out of the shock. Once she did, not wanting to let the work that Tanisa had put in go to waste, she decided to formalise the foundation and march on.
Tanisa Foundation formally came into being in April 2022 and so far more than 2,500 people have benefitted from their 'break-free cancer day', hair donation camps, early screening programmes and programmes focused on good nutrition during recovery.
Sanjay Sen, a beneficiary of the foundation and resident of Madhya Pradesh, says, "The chemotherapy sessions I had initially left me in a lot of pain and weakness. The doctor I was consulting in the All India Institute of Medical Sciences (AIIMS) prescribed a protein powder, which was provided to me by the Tanisa Foundation. With several issues, including loss of appetite, vomiting, loose stools and even ulcers in the mouth, this protein powder acts as a nutritious meal for patients who have undergone chemotherapy. I feel so much better now."
Meenakshi adds, "This is my way of carrying Tanisa's name forward. Death cannot be the end of her story."
(Edited by Yoshita Rao)
We bring stories straight from the heart of India, to inspire millions and create a wave of impact. Our positive movement is growing bigger everyday, and we would love for you to join it.
Please contribute whatever you can, every little penny helps our team in bringing you more stories that support dreams and spread hope.
Tell Us More